READ IN: Español
Cultural diversity and environmental challenges are the main themes of the 176 activities programmed for Sónar 2022.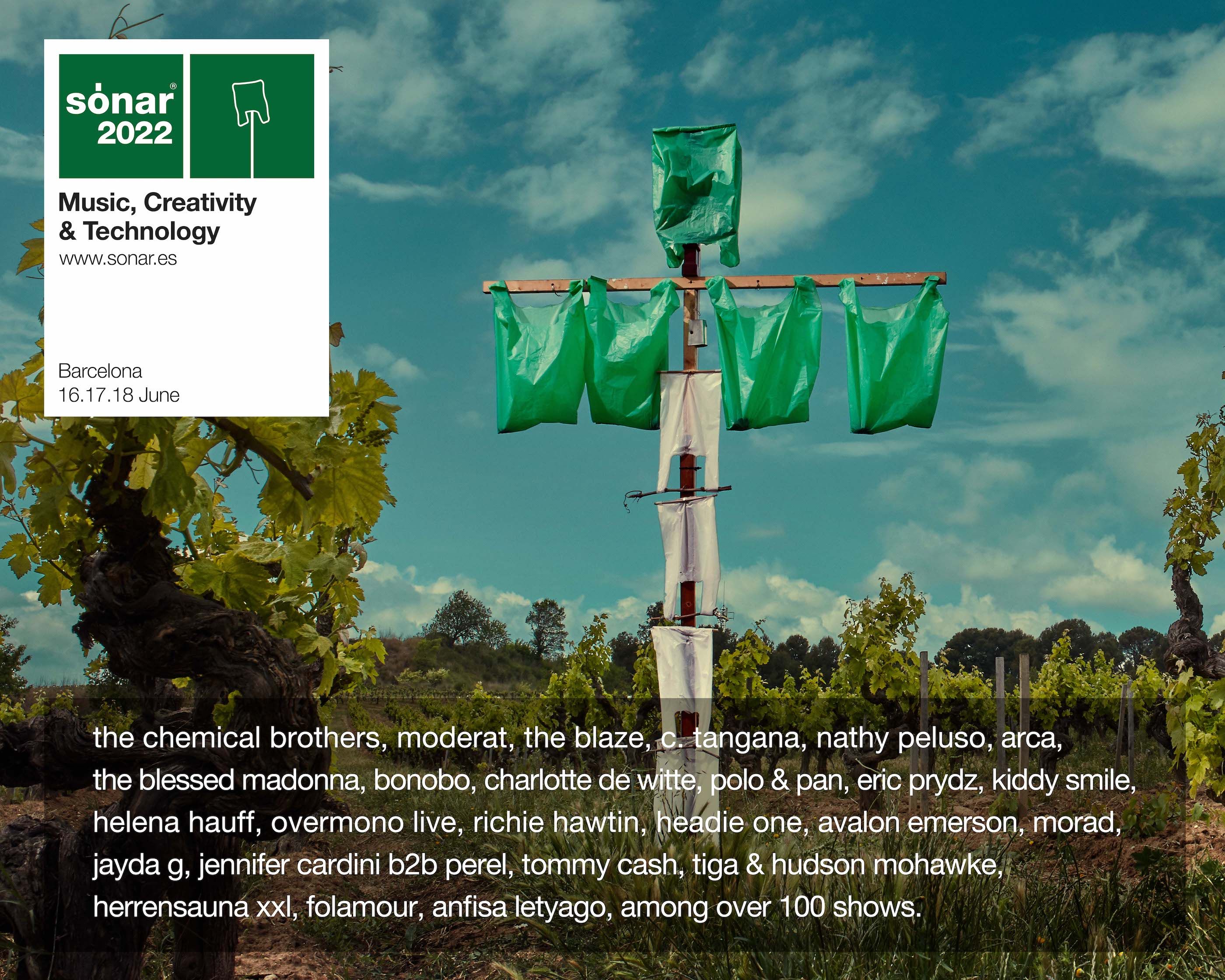 This Thursday sees the start of Sónar 2022, the 29th International Festival of Music, Creativity and Technology, which this year draws on new sounds from the five continents with a decidedly festive and inspiring spirit and an outstanding presence of local talent.
A renewed Sónar+D will be extended to all the festival's venues with new stages and formats. In this way, Sónar Barcelona returns to its usual format in 2022. It will be held over three days (16, 17 and 18 June) at Fira Montjuïc and two nights (17 and 18 June) at Fira Gran Vía.
The festival will present 117 shows and will combine world premieres, exclusive concerts, eagerly awaited stage returns and a broad representation of the most relevant global, national and local talent of the moment.
Sónar 2022 will present major international audiovisual shows, such as the legendary British duo The Chemical Brothers presenting live their latest work 'No Geography' in a new immersive audiovisual show; the Berlin trio Moderat who, after announcing their retirement from the stage, return to the stage with their new album 'MORE-D4TA'; the French epic electronic duo The Blaze with unreleased music and a new staging that promises to be spectacular; and Bonobo, presenting his latest album 'Fragments'. In addition, Arca, one of the most daring and transgressive figures of our time, will make his debut at Sónar by Night with a new show in which he will present his last five albums live.
The biggest names in Spanish music today will also be at Sónar 2022. C. Tangana returns to the festival already a global star, with an extraordinary show packed with all his hits and his recent album, 'El Madrileño'. For his part, Nathy Peluso also returns to Sónar, this time with his acclaimed 'Calambre', to demonstrate why he continues to reign with authority in the field of Latin and urban sounds. Others like Morad, Simona or Ms Nina emerge as the sound of an increasingly near future.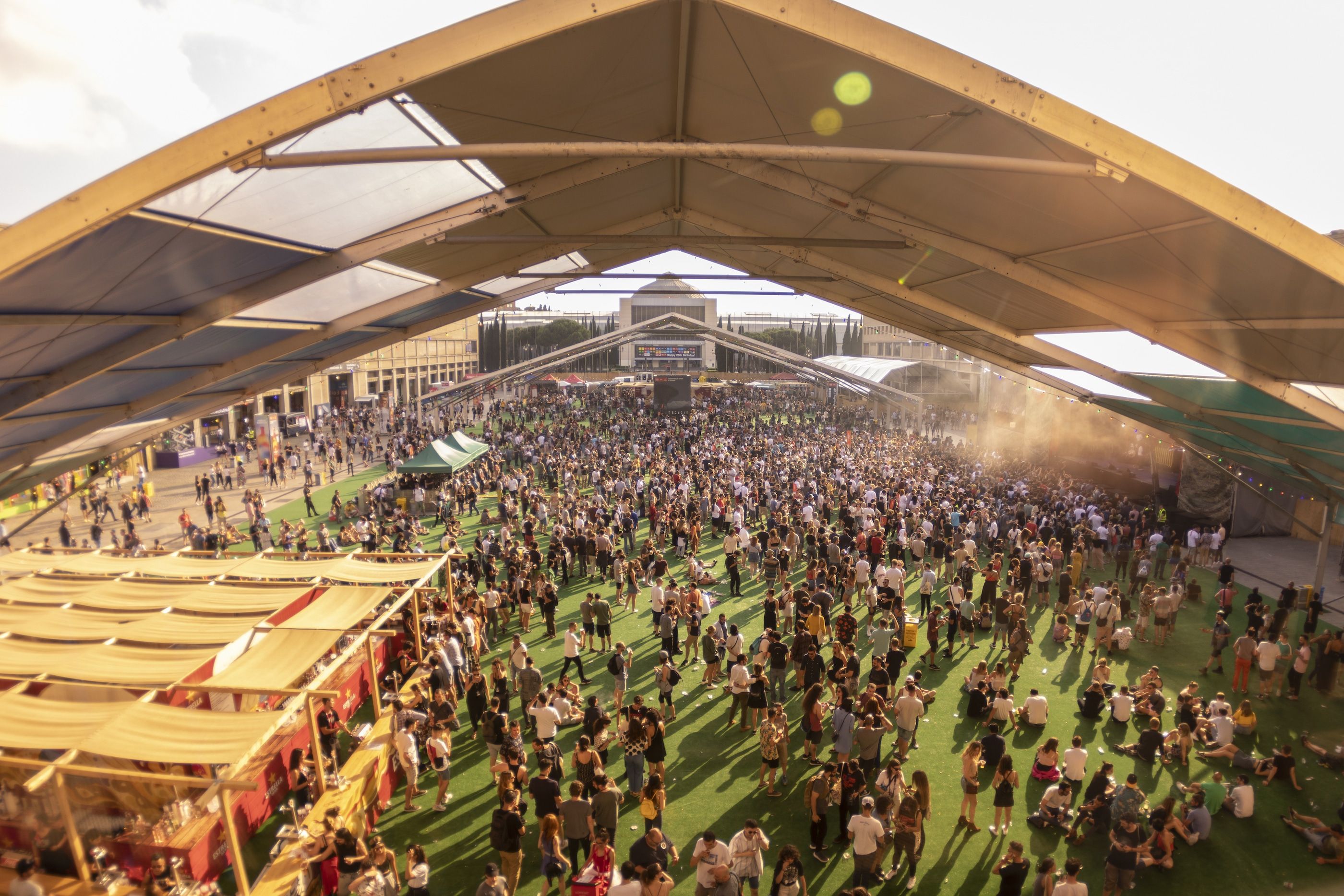 Exclusive shows specially prepared for Sónar
Sónar will present world premieres of previously unreleased pieces specially created for the festival. Niño de Elche + Ylia + Banda "La Valenciana": 'Concert de música festera' will reinterpret the music of popular festivals with more than 50 musicians from a genuine Valencian band, which will cross the boundaries between rave music, bakala sound and flamenco tradition. Maria Arnal and Marcel Bagés present Hiperutopia, a new manifestation of their album 'Clamor' in which they will be accompanied by the 36 voices of the Cor de Noies de l'orfei Català.
Samantha Hudson will debut at the festival to premiere 'Liquidación Total Por Cierre', an ambitious rave performance of her album, designed especially for Sónar and featuring a radical aesthetic that breaks with anything seen from her to date. 'Uncompressed', presented by Patreon, will bring together musicians, creators and synth experts Hainbach, Look Mum No Computer and Cuckoo in a unique performance that promises to be radical, playful and evocative.
Finally, the duo Tarta Relena, who will collaborate for the first time on stage with a 16-voice choir.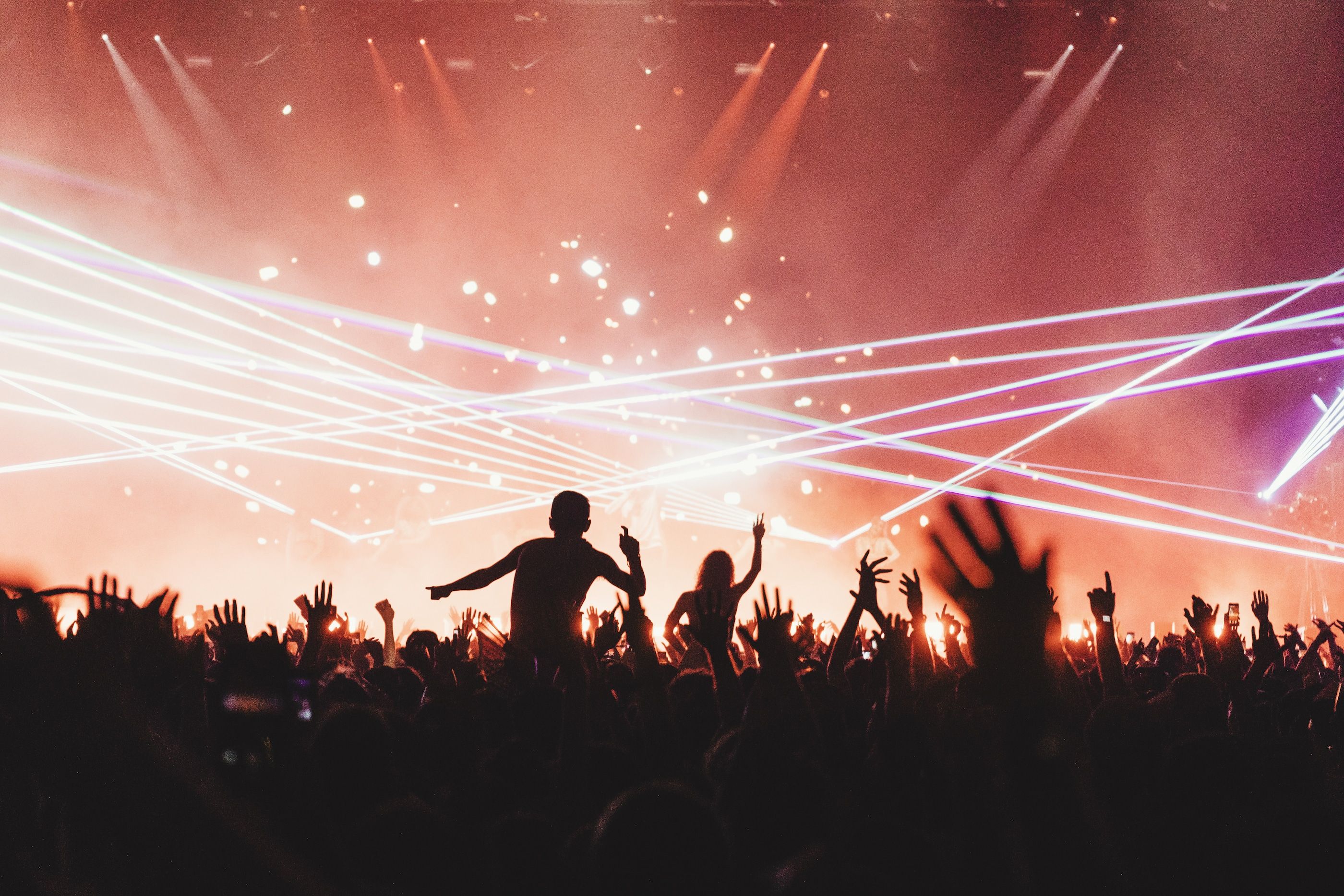 The world's largest dance floor
Naturally, Sónar will prove why it is the world's biggest dancefloor, keeping the party going until dawn with some of the world's biggest clubbing stars. Folamour's 'Power to the PPL A/V' show and Reinier Zonneveld's acid live set will get the crowd dancing as much as the techno and house DJ sets of top stars such as Charlotte de Witte, Eric Prydz, The Blessed Madonna, Anfisa Letyago, Richie Hawtin, ANNA and Agoria.
There will be no shortage of established names from the international electronic music scene such as Avalon Emerson, Joy Orbison, Jayda G, Helena Hauff, Or: la, La Fleur and Eris Drew b2b Octo Octa; tandems never before seen on stage, such as Jennifer Cardini b2b Perel or Midland & Shanti Celeste; the lives of Paranoid London and Louisahhh; the European premiere of Tiga & Hudson Mohawke present Love Minus Zero; and the eight-handed b2b of the demolishing Berlin collective Herrensauna XXL, which will be seen for the first time in Spain.

Club music from five continents
Global and diverse club music is being rebuilt by artists from five continents. The biggest example is the 6-hour circular surround sound session on Saturday night at SonarCar by Kabza De Small x DJ Maphorisa (Scorpion Kings), the kings of South Africa's new benchmark genre: pop house. Also on the bill will be the queen of this sound, Kamo Mphela, famous in Johannesburg and across the country for her energetic videos dancing all over the place.
In addition, global club music representation will range from Asian-British Yung Singh b2b SUCHI, Manara and Jyoty to Oceanic Partiboi69 and Lady Shaka; Taiwanese multidisciplinary artist veeeky presented by the Taiwanese Ministry of Culture; Europe's DJ Marcelle/Another Nice Mess, Poté and Jamz Supernova; Uruguay's Lechuga Zafiro; Angolan-Portuguese Pongo; US Latin DJ Python and Uganda's Nihiloxica.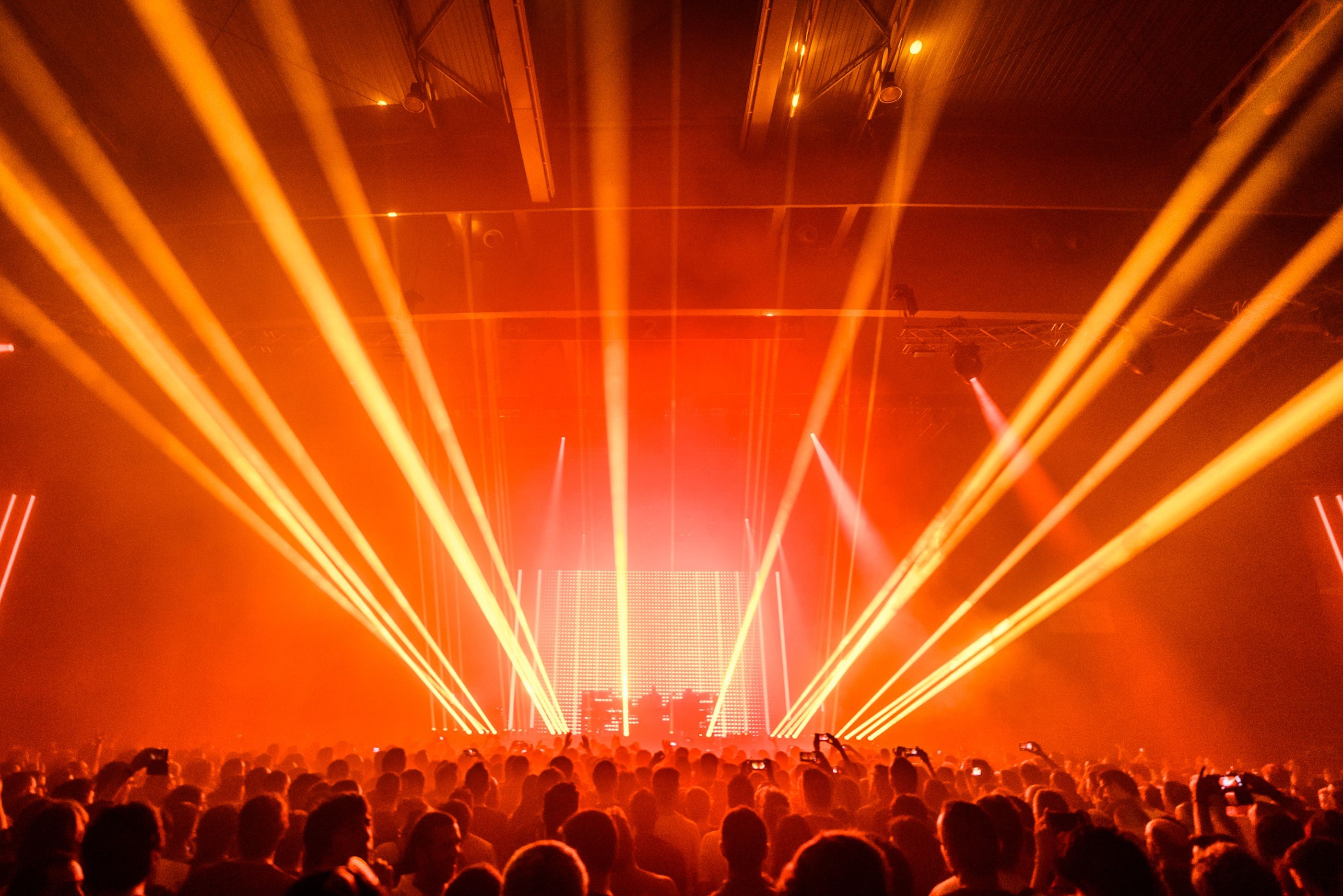 New international, national and local talent present at Sónar
Sónar 2022 also presents the exclusive live performances in our country of the stellar London rappers AJ Tracey and Headie One; the transgressive Estonian rapper Tomm¥ €a$h; the experimental proposal of Scotch Rolex ft. MC Yallah & Lord Spikeheart; the Parisian queer icon and absolute reference of ballroom house parties in France Kiddy Smile; and the great standard bearer of the Jersey Club genre UNIIQU3; as well as others of a more intimate and introspective nature: the nostalgic Irish producer For Those I Love; the magical French-Venezuelan vocalist La Chica and the esoteric Italian duo Nu Genea in live band format.
Sónar will present more unique and special shows. SonarHall will host serpentwithfeet's vindication of black and gay love; as well as Amnesia Scanner's audiovisual apocalyptic show; the concert by British pop-experimental producer Sega Bodega and the birth of the collaboration Pedro Vian & Mana. Transgressive vocalist Lyra Pramuk will present her show 'Echoluminescence' at SonarComplex; Polo & Pan will make SonarVillage dance with their theatrical show; British duo Overmono will close SonarPark by DICE on Saturday with their long-awaited and revolutionary live show; and Lafawndah will unleash the full power of her voice on Thursday.
Local and national talent lands at the festival with a large delegation of artists and DJs who have kept the scene alive over the last two years; neo-bakala trio VVV [Trippin'you]; house electronica duo b1n0 Live A/V; Canarian rap group Locoplaya; nomadic downtempo producer Miret Live; agitator selector AWWZ; the exquisite mixer Lucient; the hypnotic live performer Airaboi; the revolutionary party DJ Dembooty BRAVA; the young Madrid pearl of the urban genres Recycled J; Barcelona's ETM with his clash of trance and reggaeton; the versatile DJohnston; the always risky Gela; the local house idol Ivy Barkakati and the always infallible Virginie.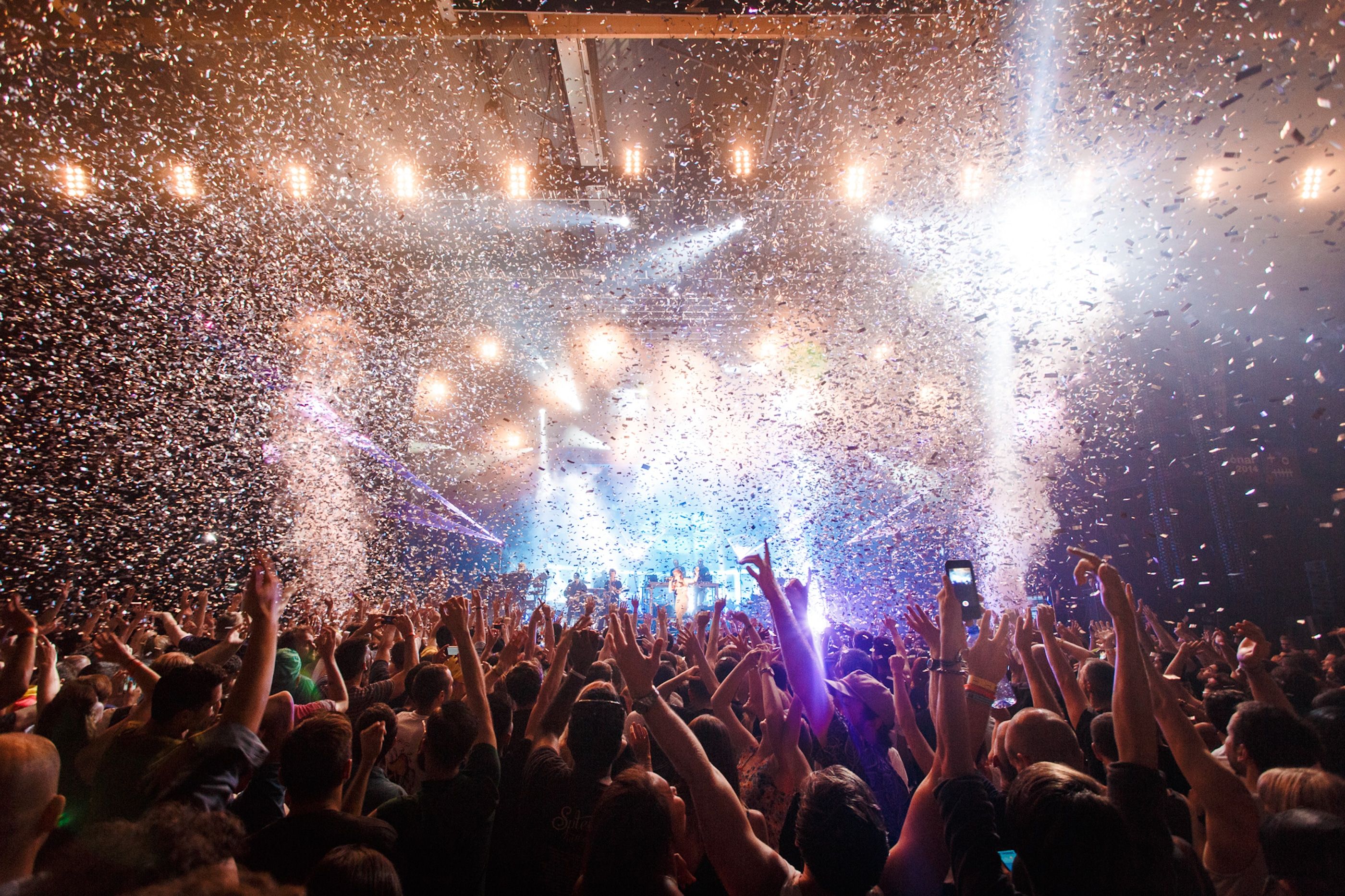 The laboratory moves to the stage
Technology will play a leading role in the hybrid talks and lecture-performances of the new Stage+D and in the shows with a strong scenic, technological and audiovisual component of SonarComplex: Quayola/Seta: 'Transient' presented by ME by Meliá; IHHH & Desilence; Eli Keszler; Martin Messier – 'Echo Chamber'; Craig Leon; Eartheater; Hamill Industries & Kiani del Valle – 'Al Transmutations' and more.
The new SonarPark by DICE stage at Sónar by Day will showcase the spirit of the festival in its most radical and innovative form, bringing together new talents and urban currents: Rojuu, Chico Blanco, Depresión Sonora, mori + rusowsky, Coucou Chloe, Juicy Bae, El Bobe, Vegyn, Yugen Kala, Umami b2b CRKS290, Albal b2b Rocío or the aforementioned Morad, Ms Nina, Overmono, Partiboi69, Lechuga Zafiro, La Chica, Niño de Elche + Ylia + Banda "La Valenciana": 'Concert de músika festera', Scotch Rolex ft. MC Yallah & Lord Spikeheart, DJ Marcelle/Another Nice Mess and For Those I Love.
The most avant-garde, eclectic and groundbreaking electronic club music on the global scene will once again be played at SonarLab by Resident Advisor, offering a more diverse and varied range of sounds than ever before. Skee Mask, Batu, Giant Swan, GAZZI, Conducta, Venus X, Critical Soundsystem, Ehua, MBODJ and the aforementioned Headie One, Avalon Emerson, Midland & Shanti Celeste, Helena Hauff, Nihiloxica and Tiga & Hudson Mohawke will be performing on the Sónar by Night stage.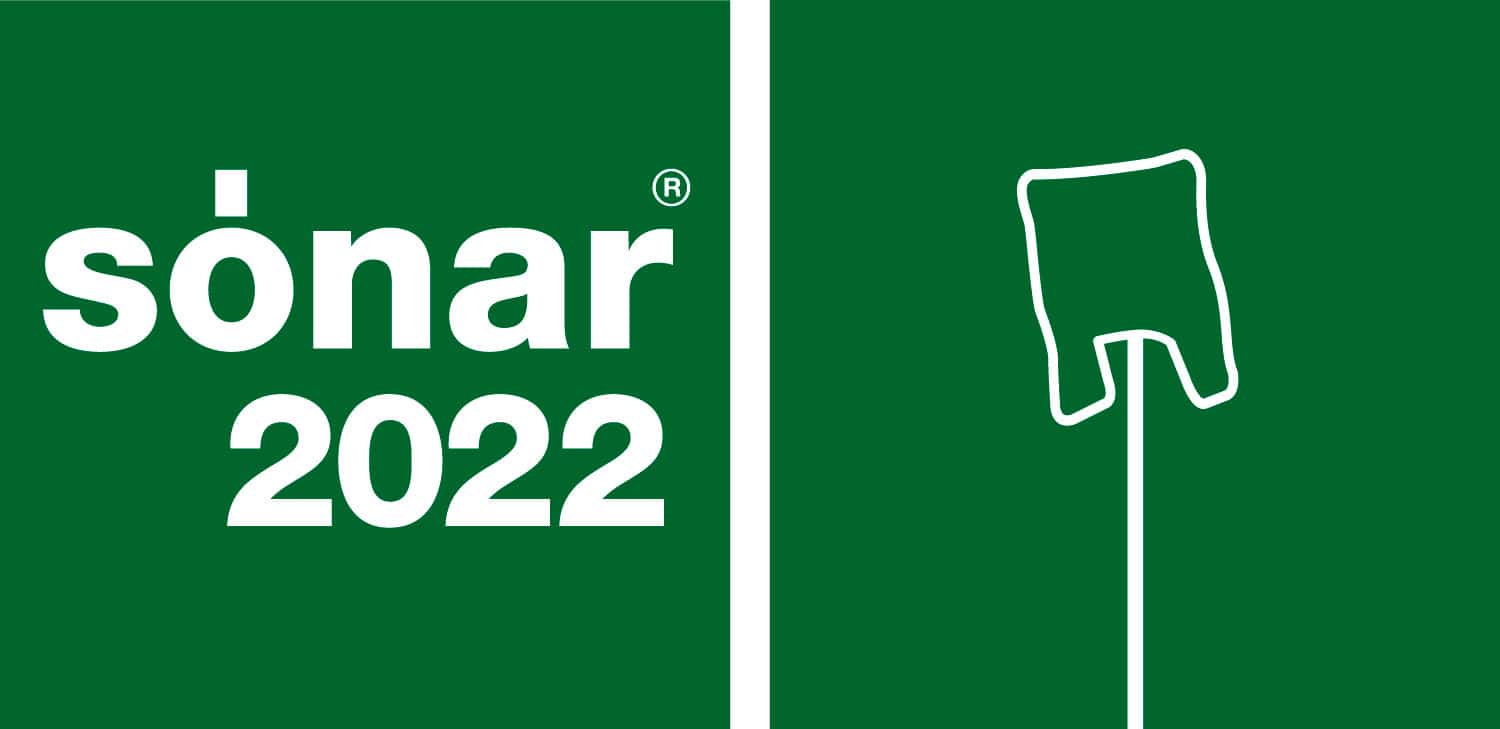 More information and tickets
All the information about Sónar Barcelona 2022 can be found at sonar.es and on its social networks, following @sonarfestival and the official hashtags #sonar2022 and #sonarfestival.
The last tickets and accreditations are on sale here.