READ IN: Español
adidas Originals presents a new chapter in the ZX saga featuring one of the brand's most disruptive sneakers to date. The ZX 2K BOOST lands in the real world with increased cushioning, momentum, and superior comfort that puts it right at the top of our wish list.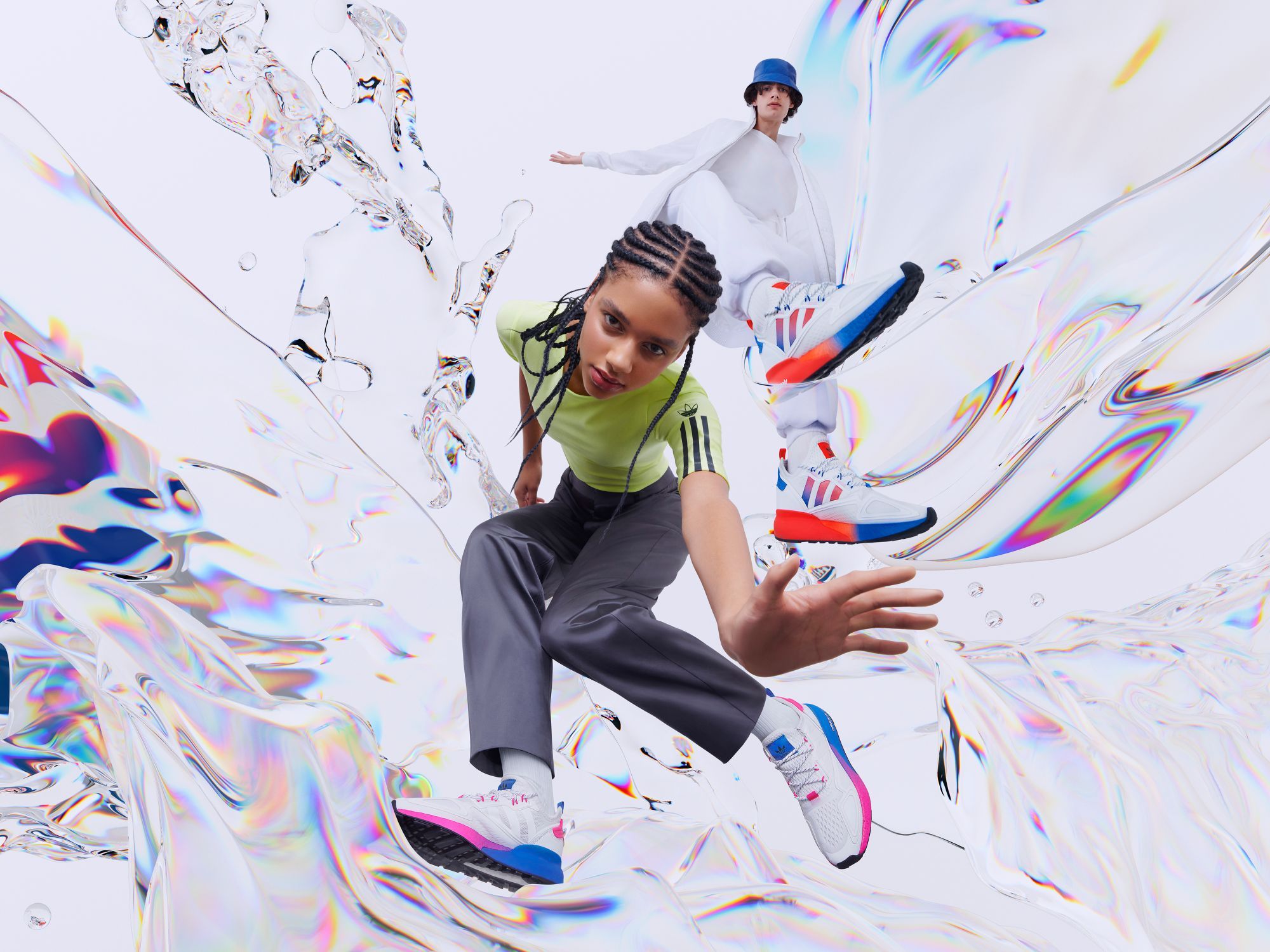 Avant-garde, aesthetic, and innovation build the revolutionary language of these ZX 2K BOOST that have elements of the ZX, with the technology Boost™ and a more technical lacing system 'to create a new expression that must be felt to be understood'. They are the most comfortable Originals sports shoes to date.
The running sneakers sculpted by the Trefoil house now come in two new colorways. Both share the same white canvas as a base, on which various details are superimposed in a gradient from pink or eccentric orange to Klein blue.
The slip-on format wraps around the foot for extreme comfort through features such as dynamic cushioning in the reinforced boost midsole or the tongueless design for a relaxed fit at the ankle.
The soft, lightweight mesh upper with TPU reinforcements/stabilizers conforms to the instep to provide greater support and breathability than its predecessor editions. They rest on a rubber sole that has just outlined the superpower of the silhouette.
THE RUNNING REVOLUTION
With an outsider spirit and avant-garde design, the adidas Originals ZX series was originally launched in 1984. The sportswear brand would change the concept of running shoes forever through a new visual and technological language.
The ZX connected functionality and aesthetics in a single model thanks to experimental processes in the adidas lab, resulting in a sneaker with which to walk (and even run) into the future.
Now, these ZX 2K Boost presented in a digital campaign suspended between multicolored renders and water with iridescent sparkles, become the maximum expression of the ZX range. Energy, extra-sensory comfort, and cushioning with which to fly with every step.
FEEL THE ZXIENCE. Now available at adidas.