READ IN: Español
Studio Alch presented at the LFW its new collection FW18. A proposal of continuity in which utilitarianism and sportswear are the center of attention.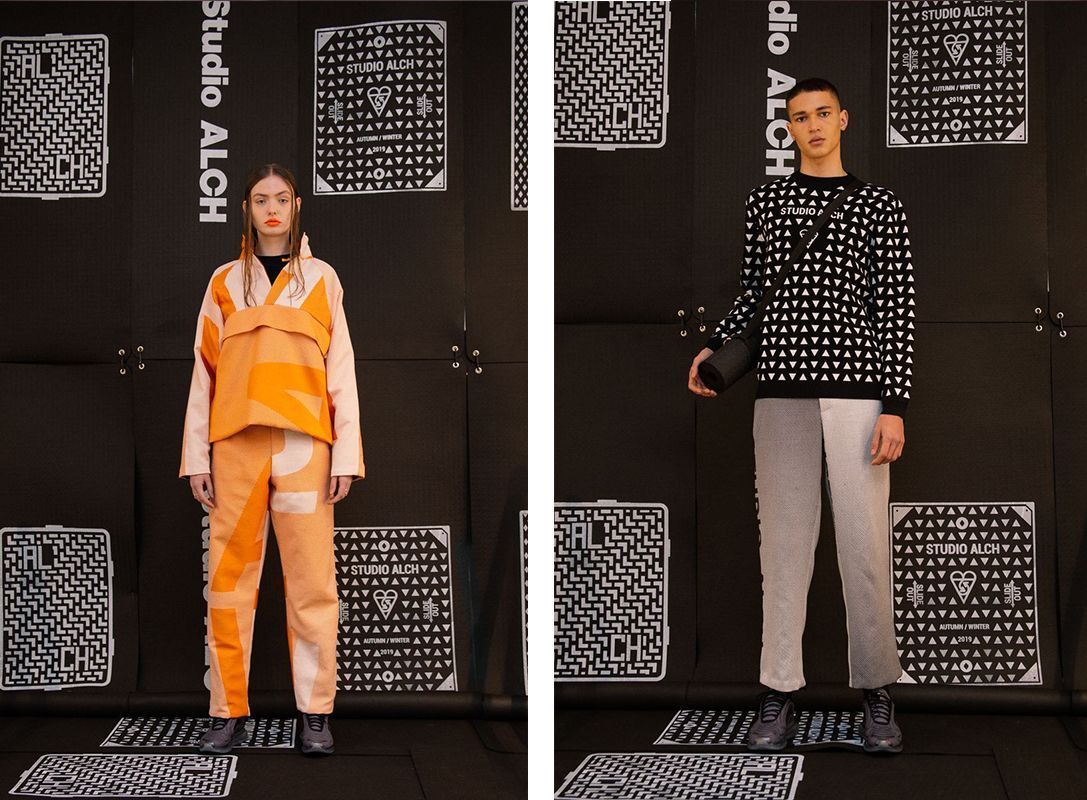 Alexandra Hackett – @miniswoosh – Studio Alch's continued to combine the functionality of sportswear with the appeal of the purest streetwear. All this was supported by a very monochromatic range in which fluor orange was the accent.

The collection comes from the idea of dressing for a normal day, but with the idea that if you wanted you could go to the gym. The designs incorporate practical and well thought-out features of utilitarianism, such as removable bags and a large number of pockets.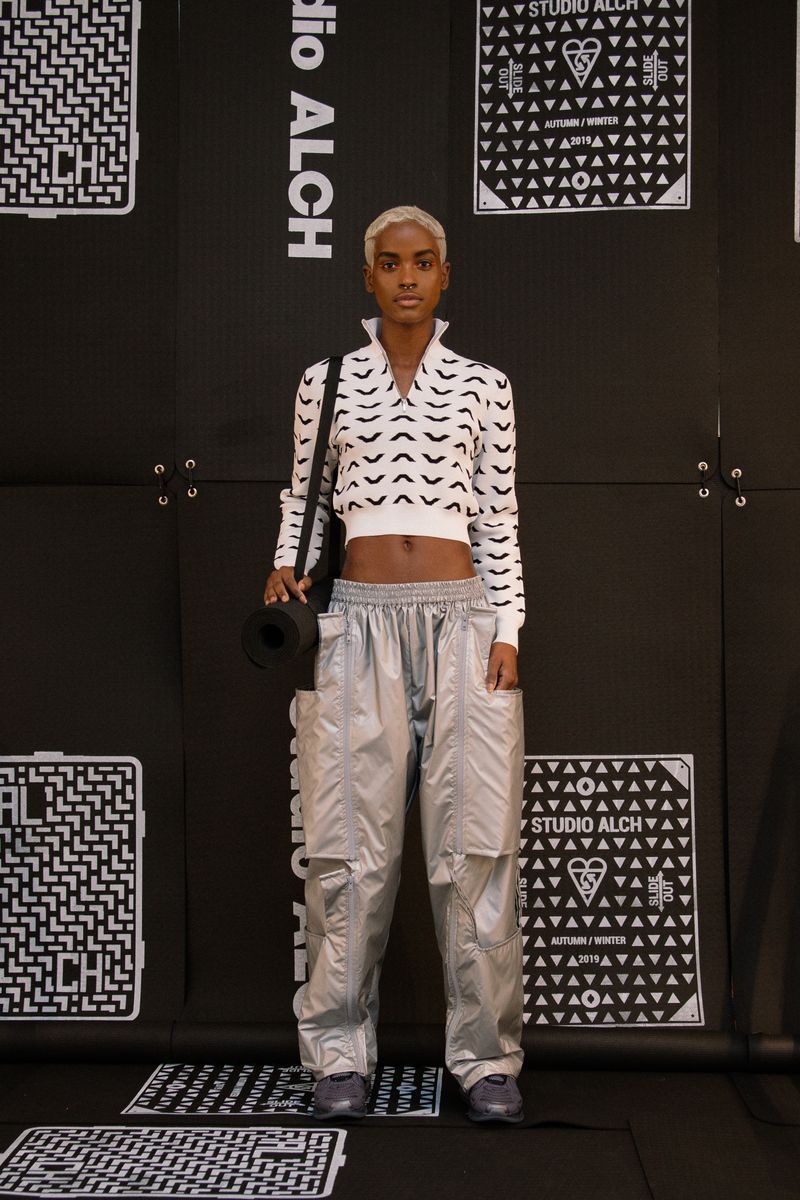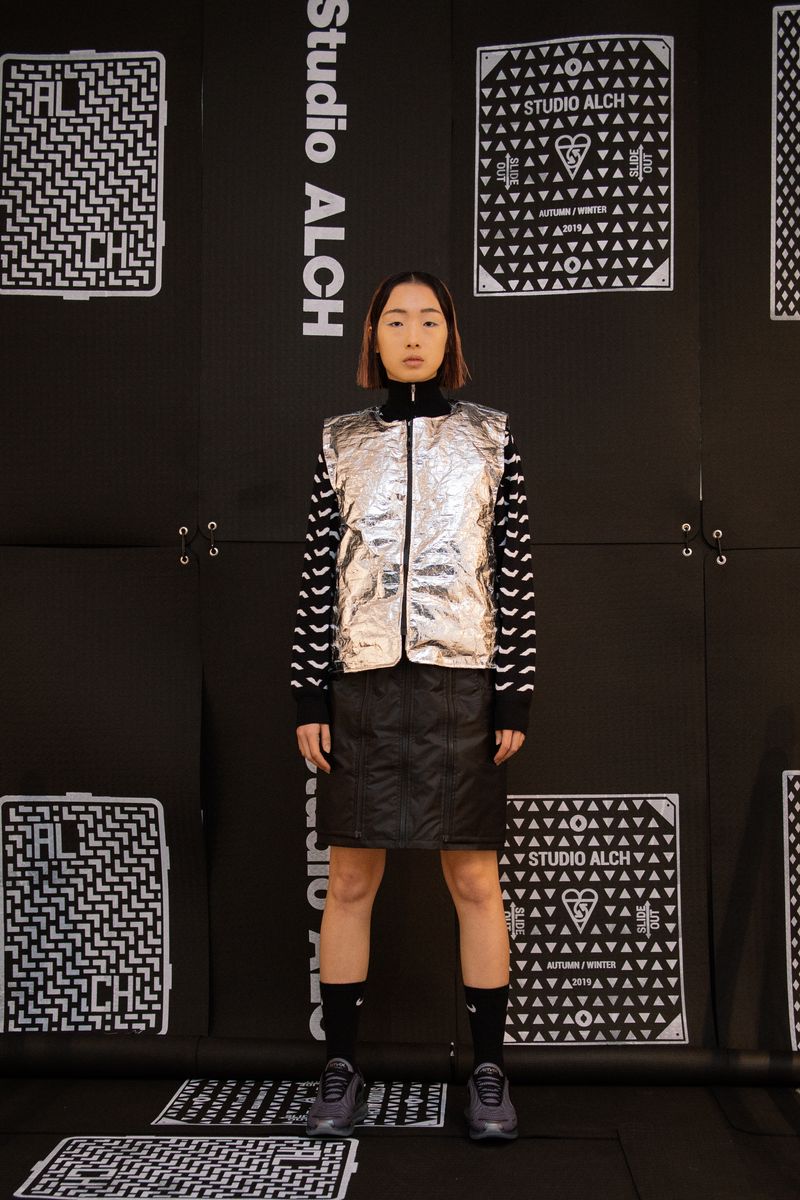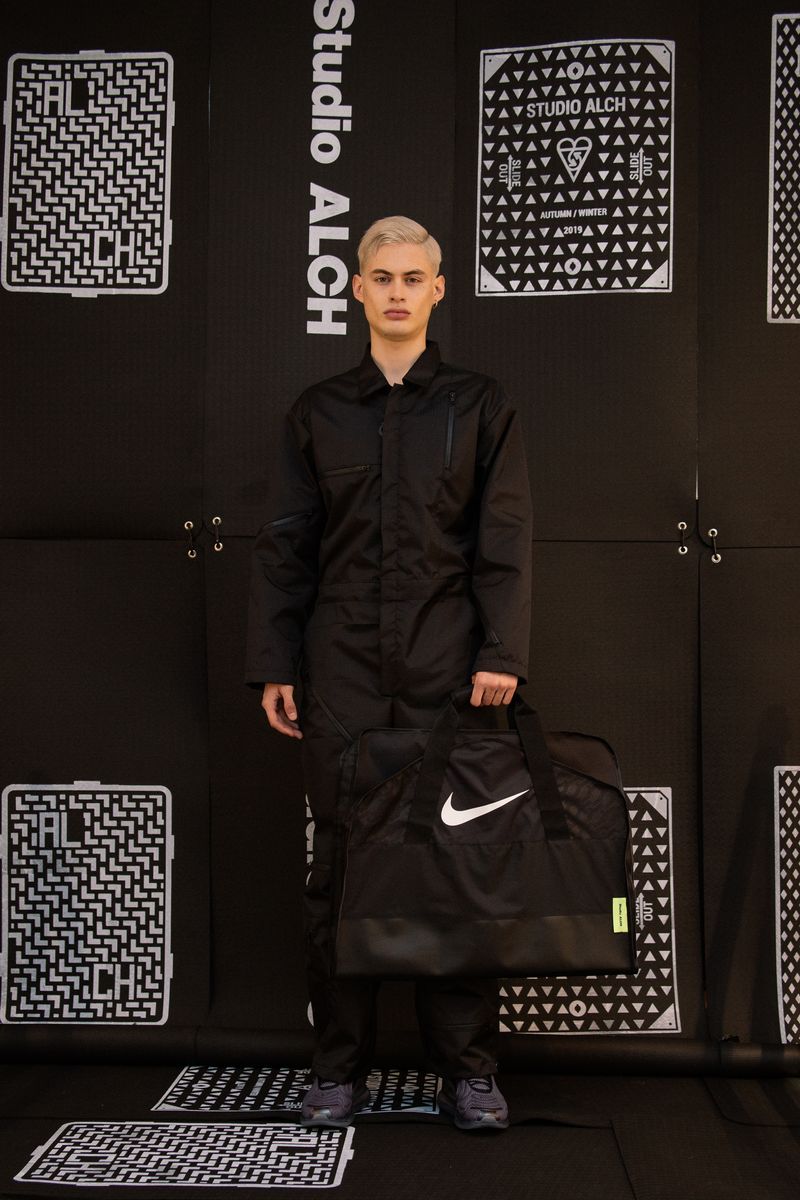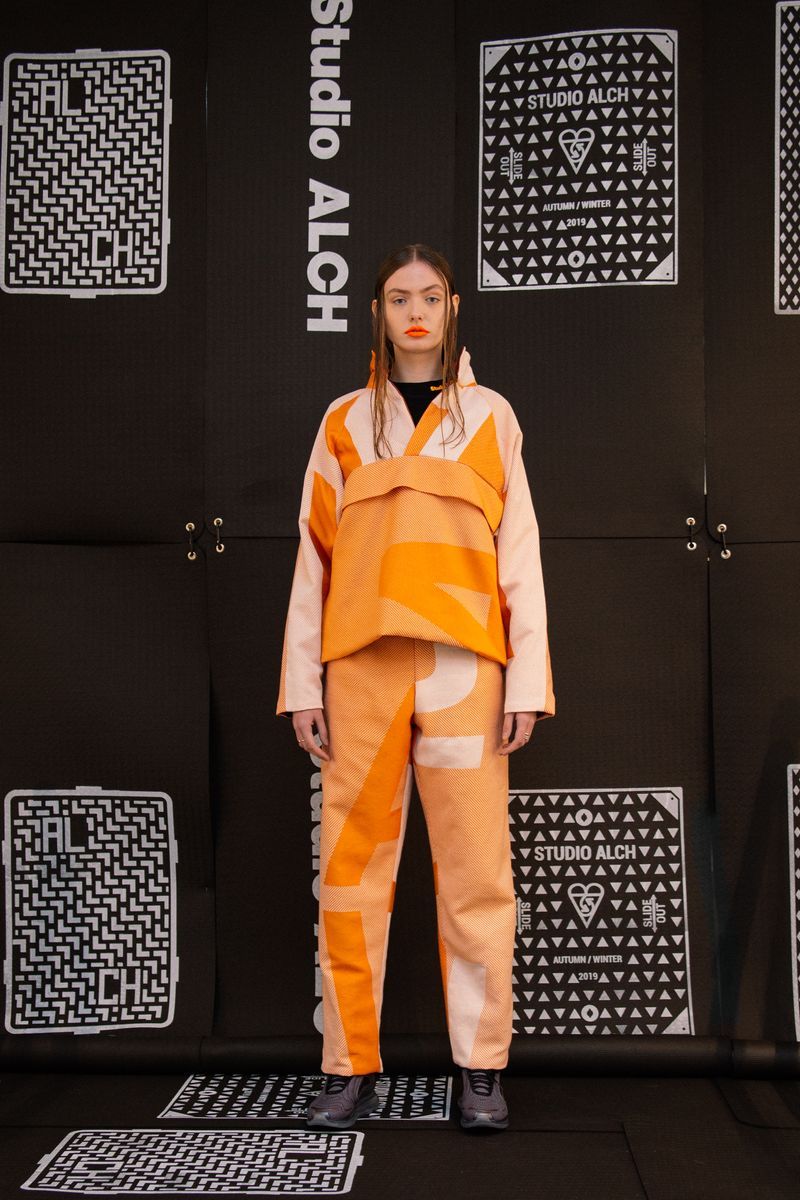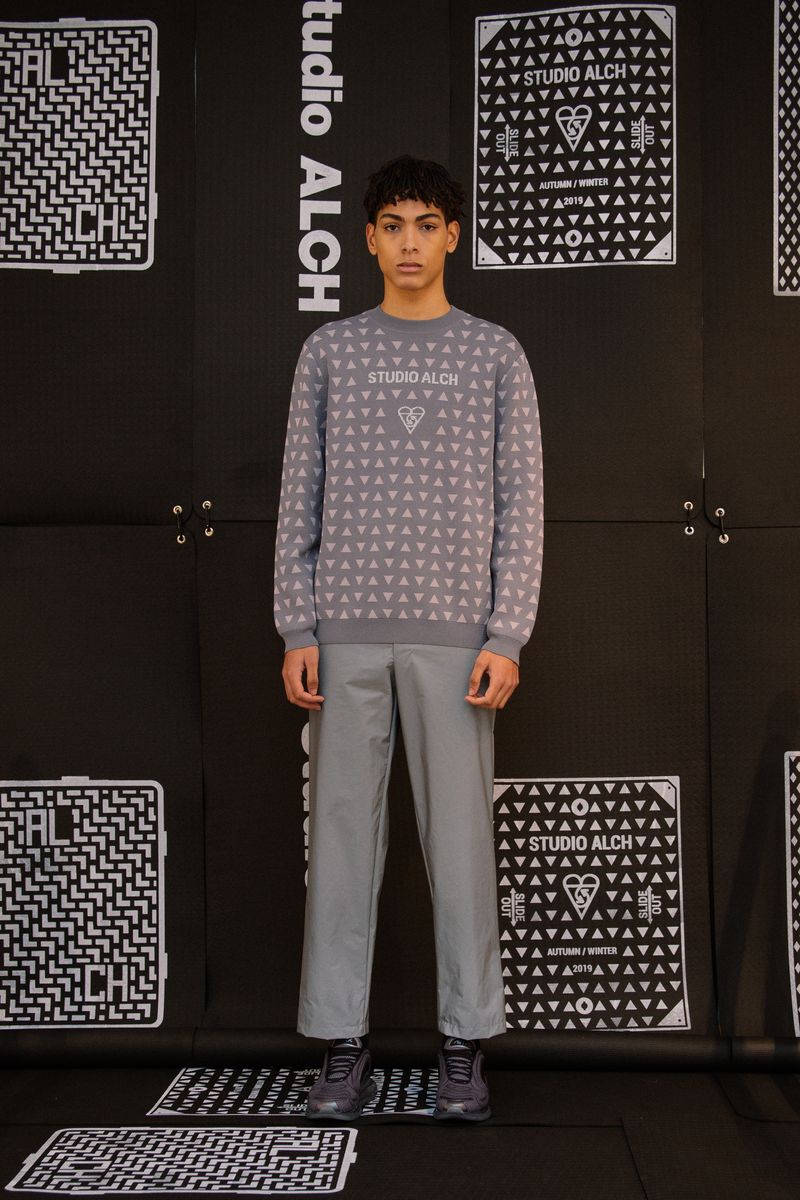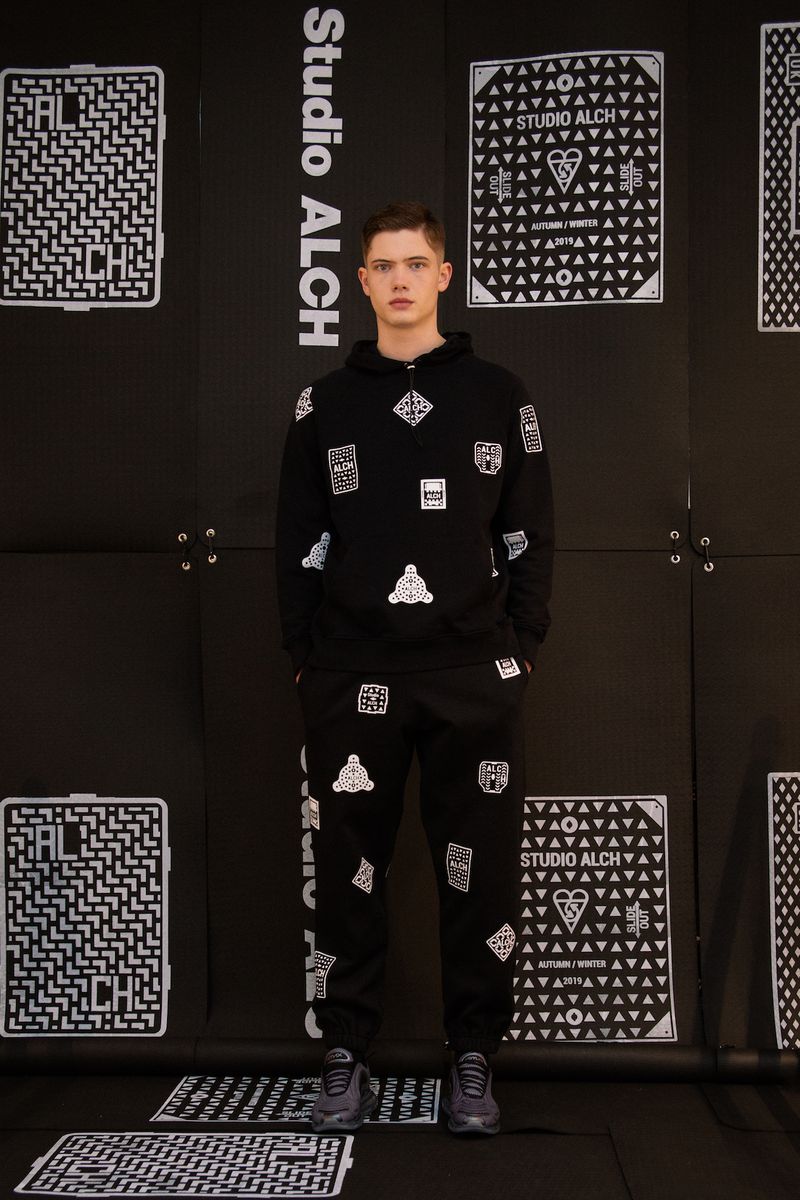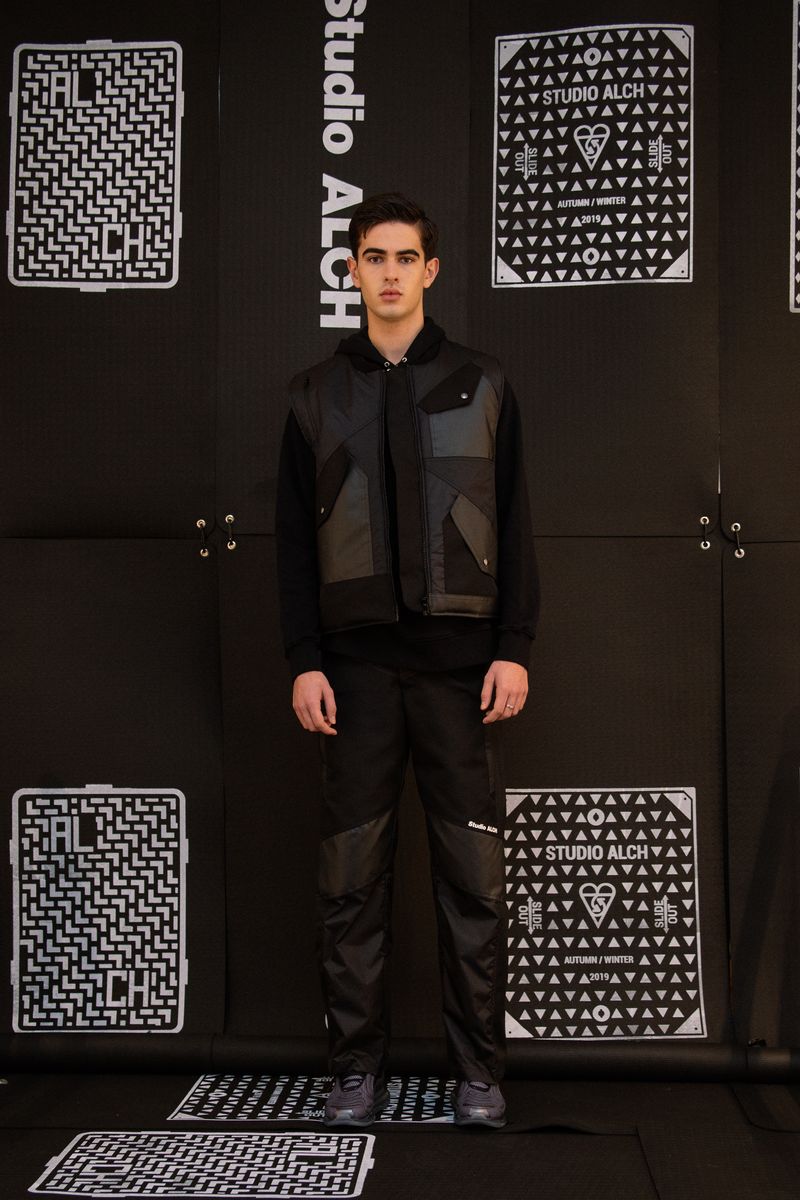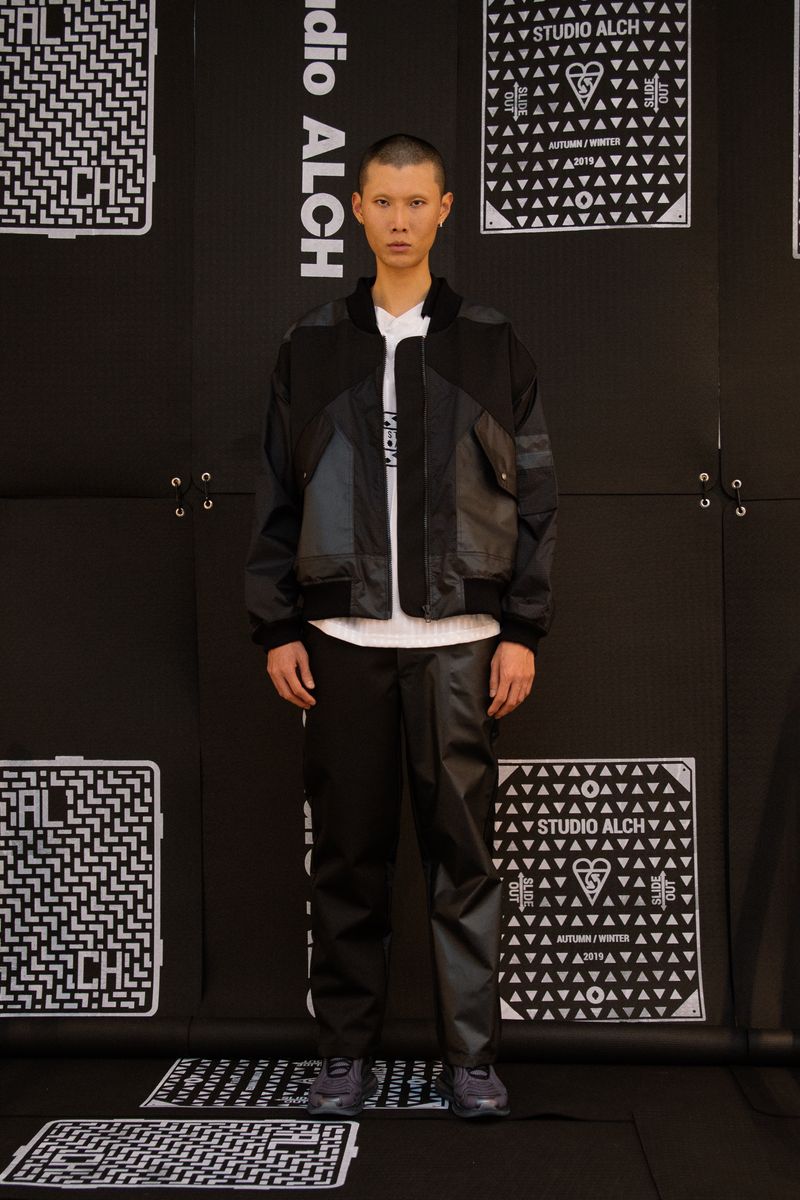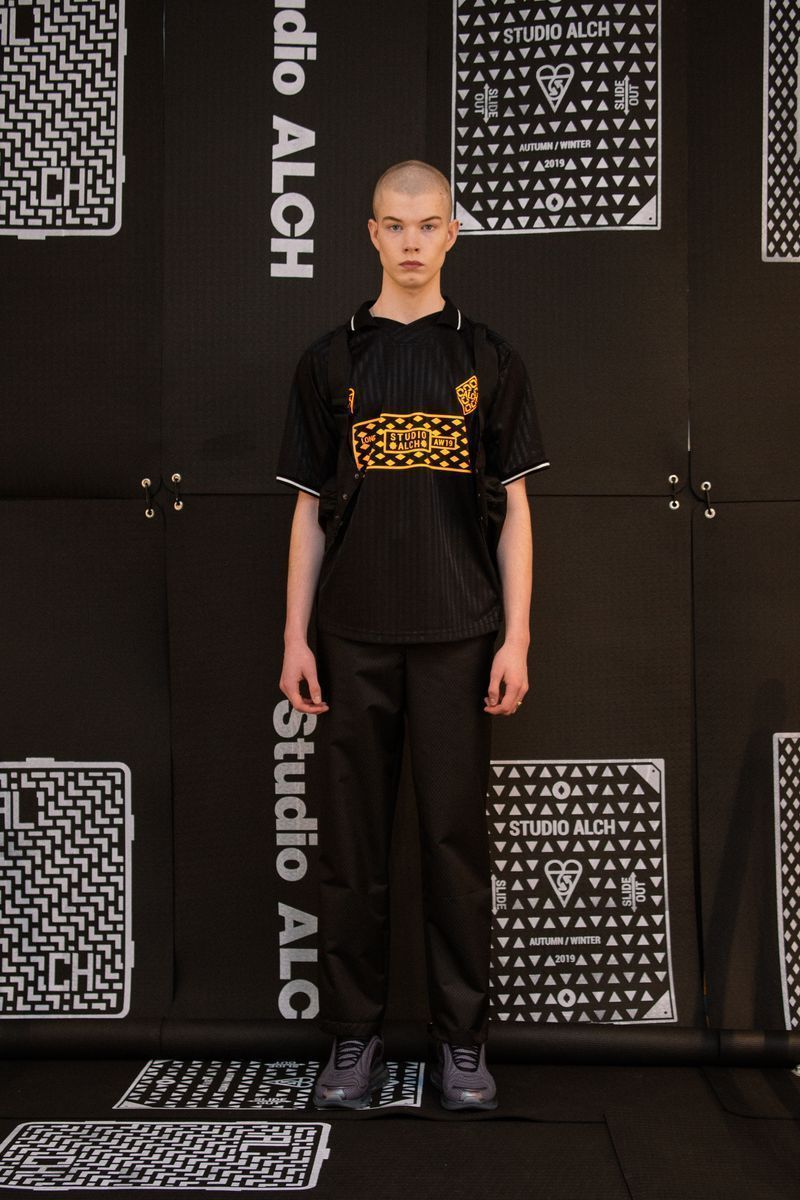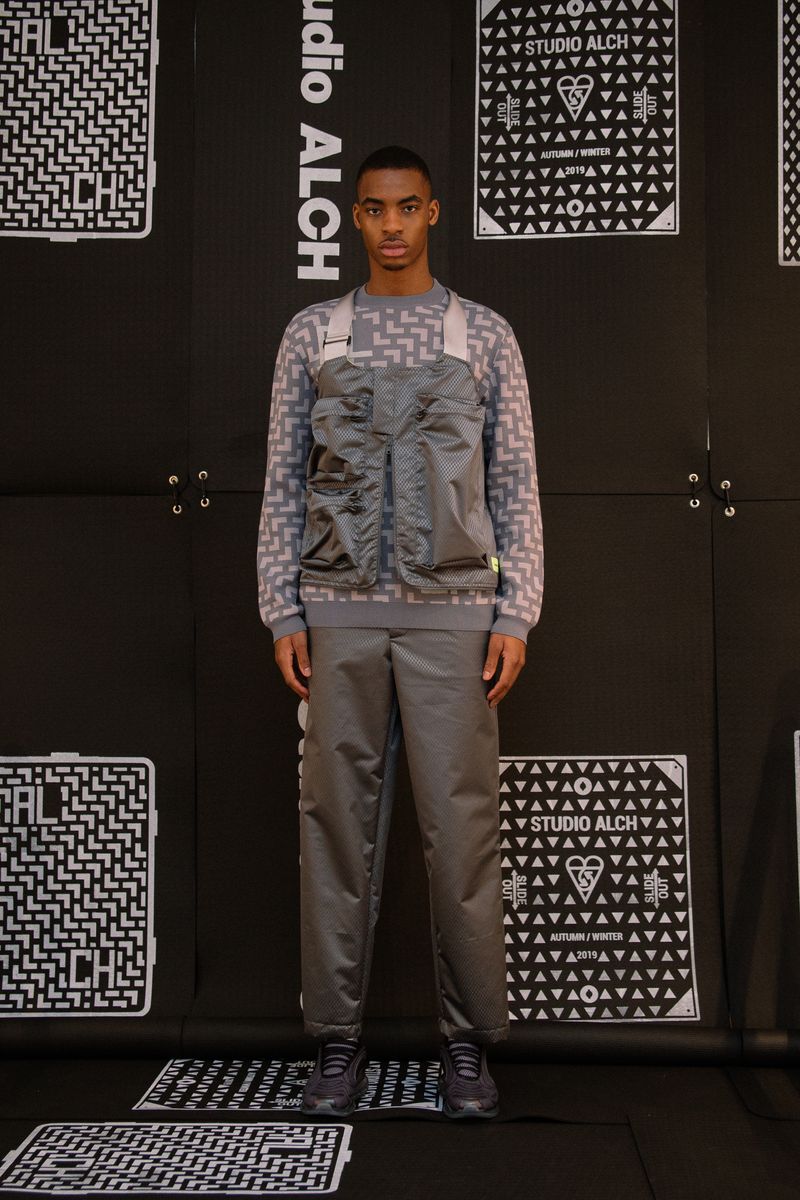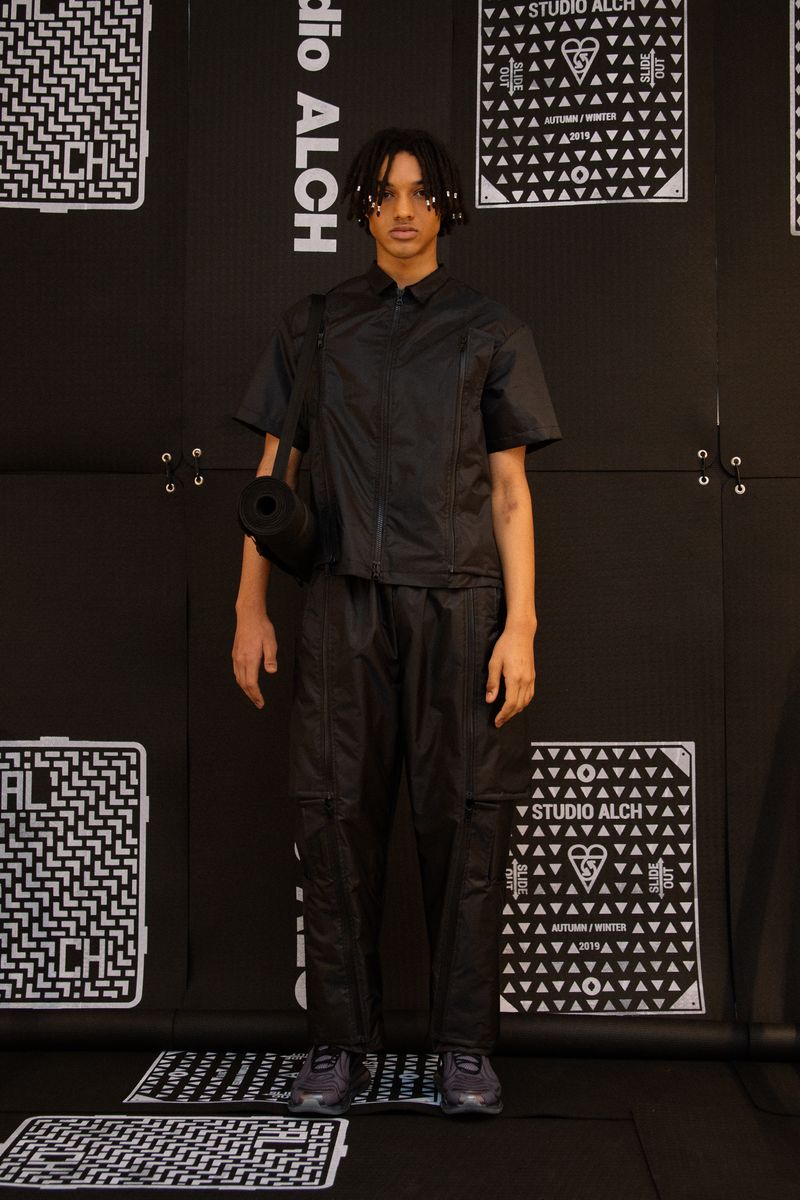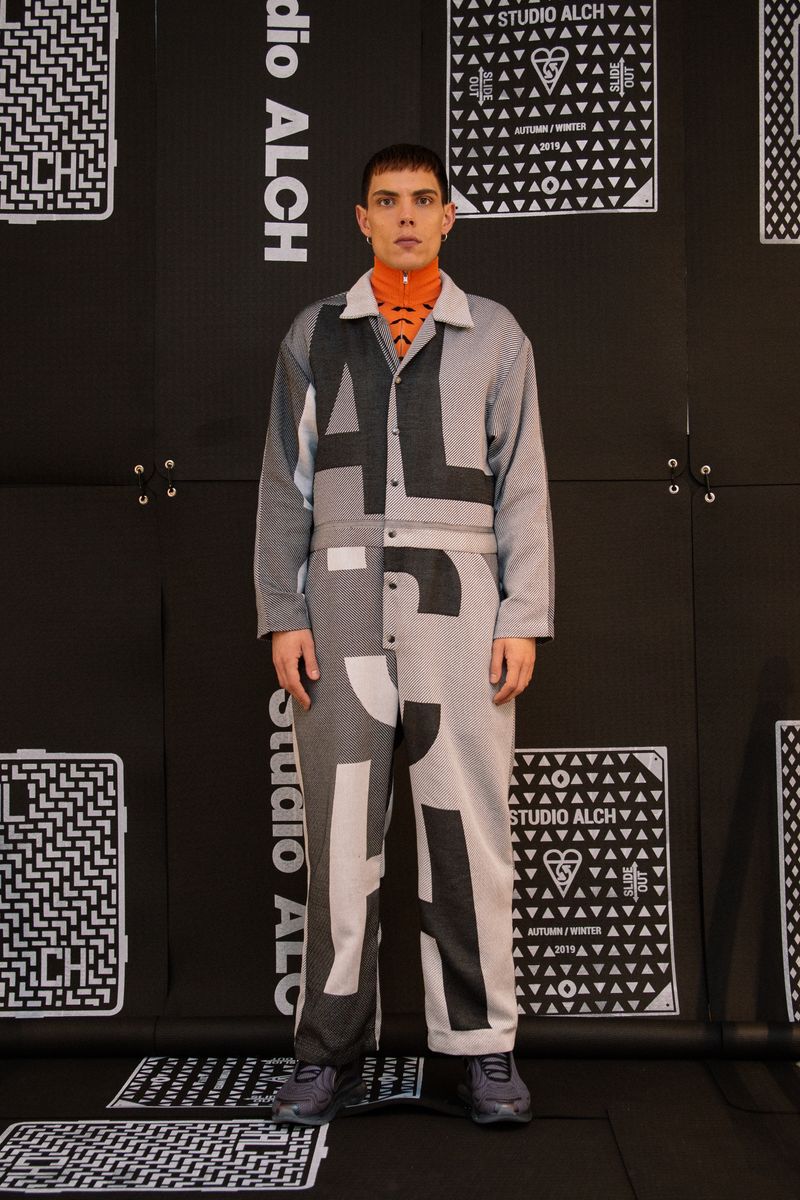 As an example of awareness of excess waste, Hackett made sure that jacquard pieces were constructed on accurate panels, thereby decreasing the excess material produced from cutting patterns.
The collection was also inspired by the textures, motifs and images found in daily urban journeys in and around London, for example, with some pieces that mimic the design of manhole covers. Nike, a regular contributor to the brand, provided the footwear.
An example of sustainability and functionality that puts Hackett on the bandwagon of the new trend "fashion with conscience".