READ IN: Español
Studio Ghibli, the Japanese animation studio, is on a roll. After announcing the opening of its first theme park and the release of a new film, it is now collaborating with LOEWE.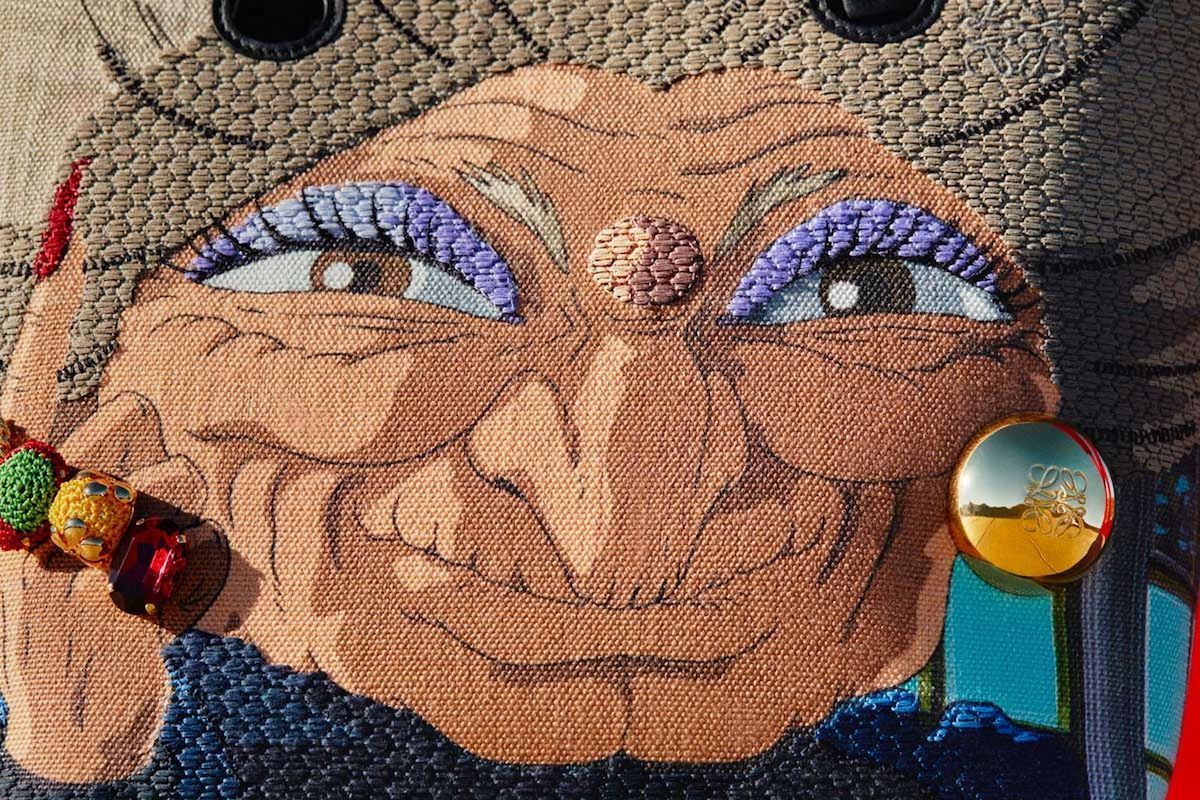 'Spirited Away' is the starting point for this collection, as Hayao Miyazaki claims it's his favourite Ghibli film. And it seems that Jonathan Anderson agrees with this statement by serving as the inspiration for a new LOEWE capsule and showing his support for the Ghibli Museum.
For those who don't know, 'Spirited Away' tells the story of ten-year-old Chihiro Ogino's journey into the wonderful – and at the same time terrifying – world of Japanese spirits. Her mission there is to save her parents from a curse imposed by the witch Yubaba.
LOEWE has now released the official images of the Spirited Away collection. The images show close-ups of some of the items in the collection. The faces of Chihiro, No-Face and Yubaba take over most of the pieces.
We know that Studio Ghibli x LOEWE will be launched in January, but a specific date has not yet been specified.