READ IN: Español
Between psychedelic colors and wave prints we focus on Shawn Stussy: one of the pioneers of streetwear that began defining the underground aesthetics of the 90s in California and ended up being a global icon with its graphic power that fuses Californian vibes and a free-spirit identity that has connected like never before with the fashion system. Take the board we're going to surf from the waves of Laguna Beach to the high-end catwalk of his latest collaboration with Dior in Art Basel.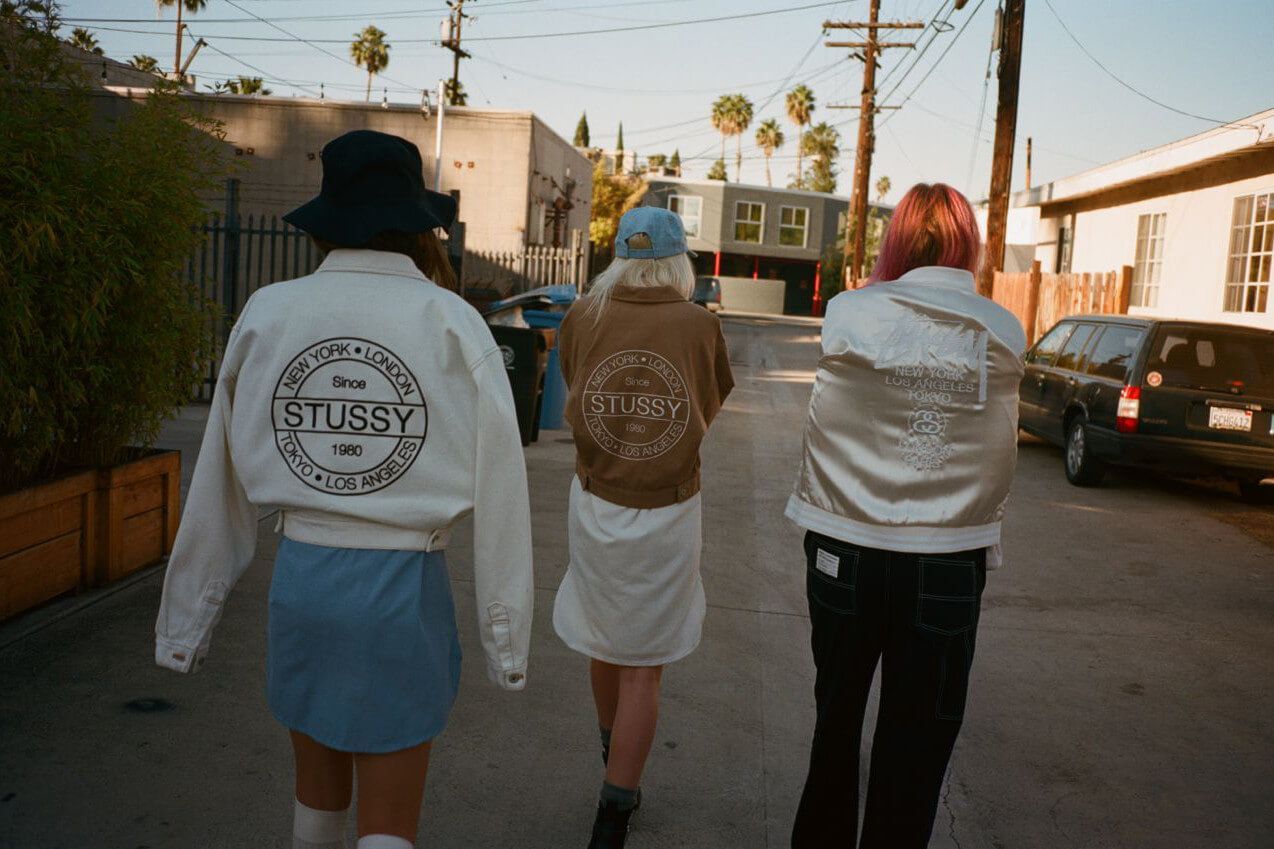 THE START
California was the setting for Stüssy to be born in the early 1980s as a brand inspired by surf and skate culture. Its initial archive consisted of surfboards on which Shawn engraved his name with a type that took as a reference the original graffiti style with which he has drawn much of his heritage. At the 1981-82′ trade fairs, Stüssy began to print his white logo on black Hanes t-shirts with which, without being aware, he would be creating the uniform of a new generation. But his inclusion in fashion didn't really come until 1984, when he teamed up with Frank Sinatra Jr. to launch the brand as we know it today.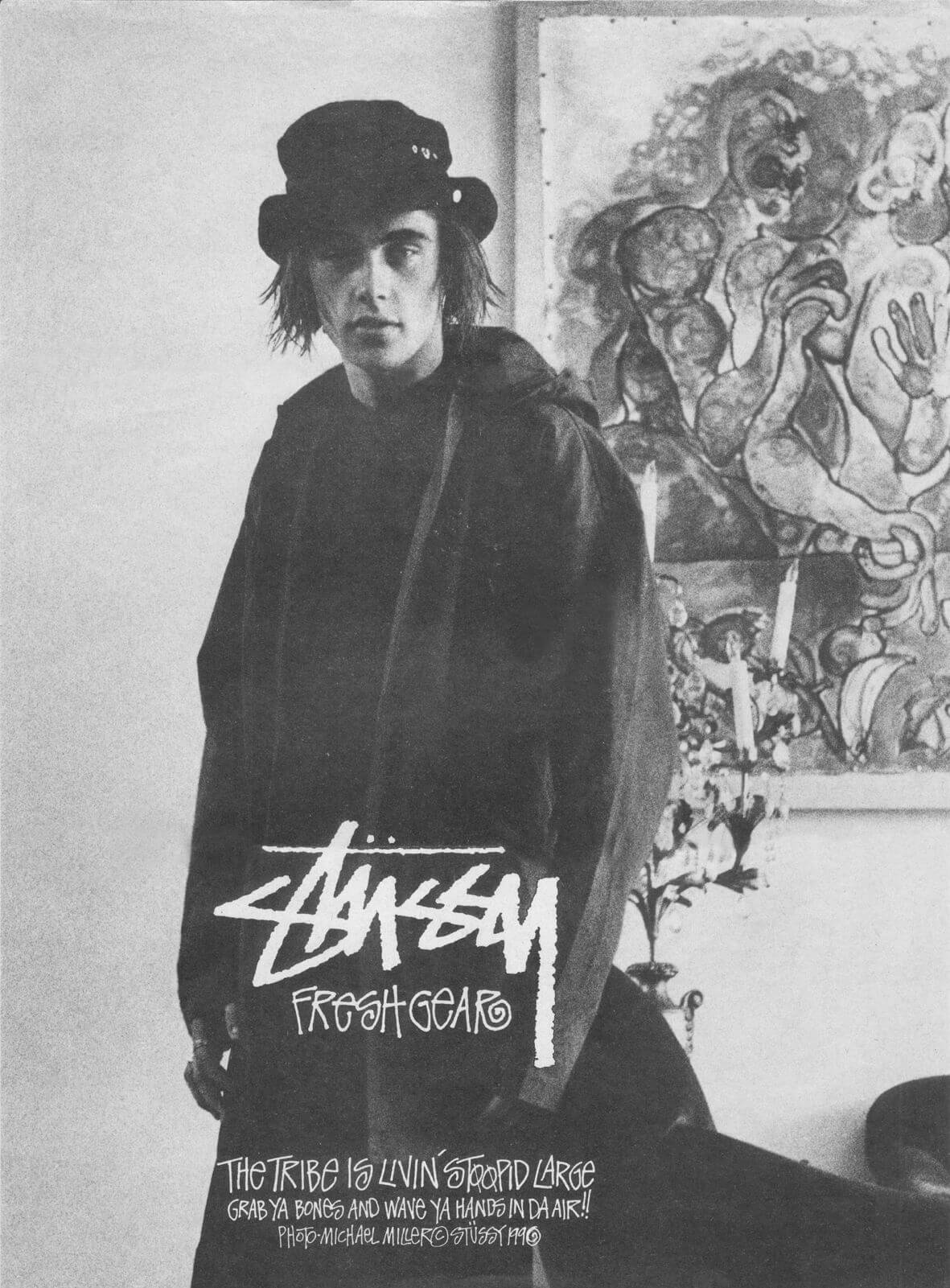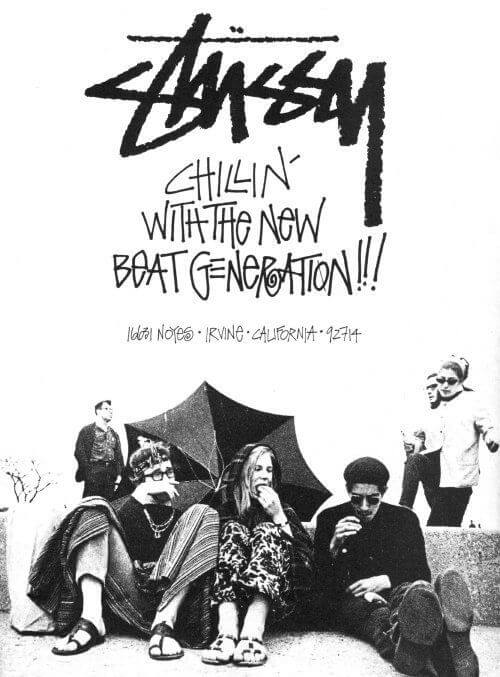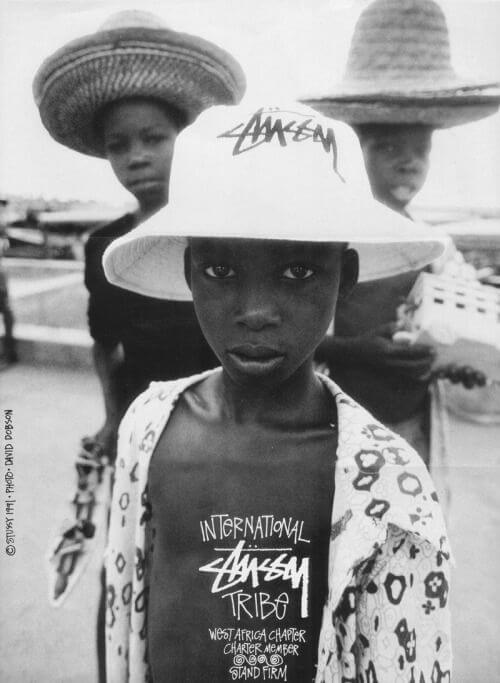 One of Stüssy's first iconic garments was the 'Stüssy No. 4' t-shirt, in which the Chanel logo was taken as a reference and versioned through two inverted and interlaced S's, also known as SS LINK. So was the drop of the Stüssy World Tour tee shirt in 1989: a piece that has lasted over the years in different versions and colorsways, consisting of a front with the names written in Helvetica letter of the cities considered as the capitals of contemporary fashion: London, Paris, Los Angeles, New York and Tokyo. The back side of the tee is formed by the names of the hoods where underground culture was thriving, those that were beginning to emerge from the suburbs in a new direction and vibration: Eeine, Bronx, Compton, Santa Ana, Venice, Alanta and Hackney.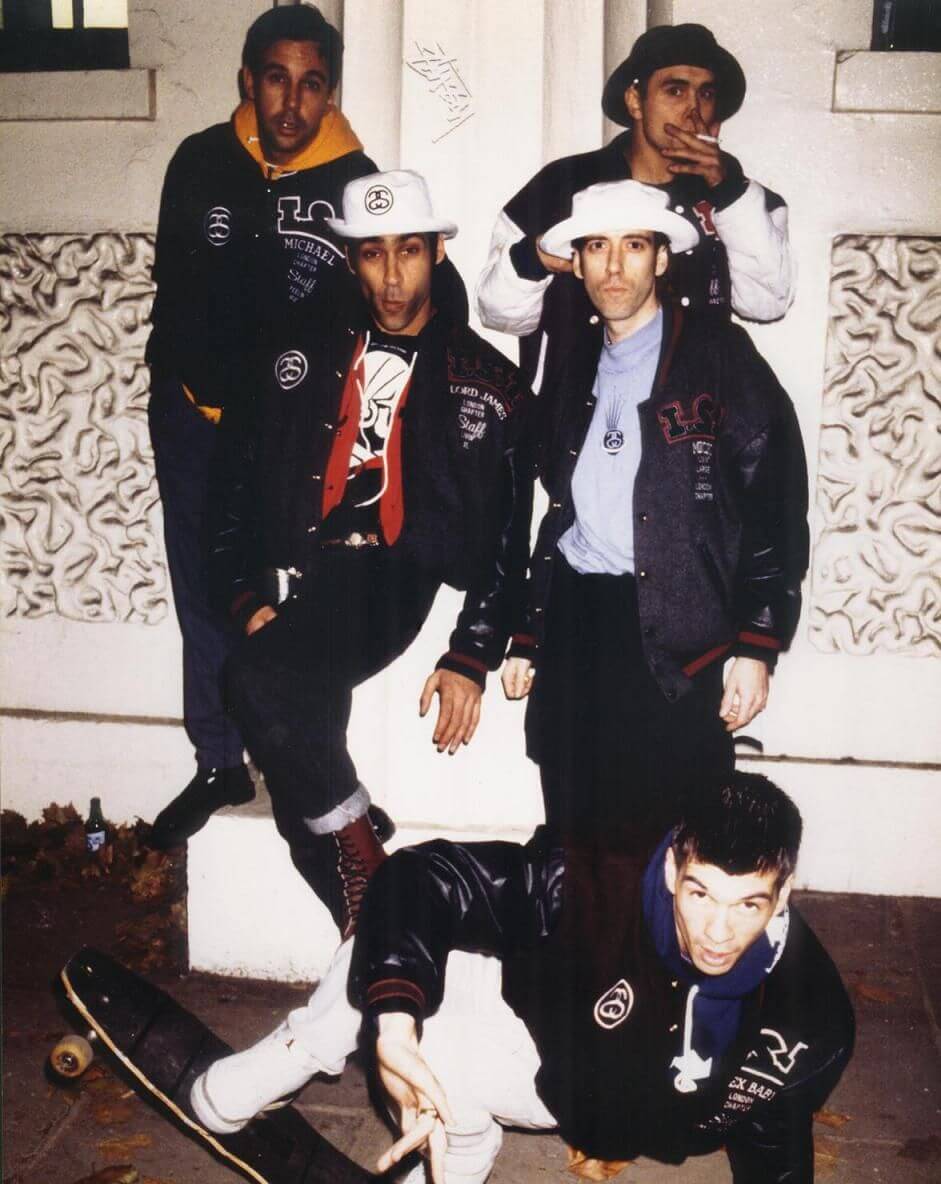 In 1990 Shawn was already swimming in gold with a turnover of more than 17 million. A year later, the moment came when he decided to open the doors of Stussy's sk8 universe with James Jebbia of Supreme on Prince Street in New York. This store would define the OG streetwear showcase with pieces like the iconic Varsity Jacket from the International Stussy Tribe: a garment conceived only for the Stüssy tribe that included fashion gurus like Alex Turnbull or Jules Gayton. In 2012, Stüssy reinvented the capsule collection of personalized university jackets for 40 new crew members such as A$AP Rocky, Stephane Ashpool or Brent Rollins.
THE STÜSSY TRIBE
Thus, one of the pillars of Stüssy remains today the famous Stüssy Tribe: the collective of artists who understood the concept and philosophy of the brand and provided their vision. The idea began in London with Michael Kopelman of Gimme 5, Mick Jones of The Clash or `Barnzley' Armitage. The movement spread to cities such as Paris, Tokyo and New York, appearing in the cult teen bibles of the time such as The Face or Thrasher. It also included icons of the artistic movement such as Keith Haring, Jebbia, Hiroshi Fujiwara or James Lebon. In fact, the creative director of Fragment Design went so far as to cite Shawn as one of the people who had directly inspired him to create his first signature GOODENOUGH.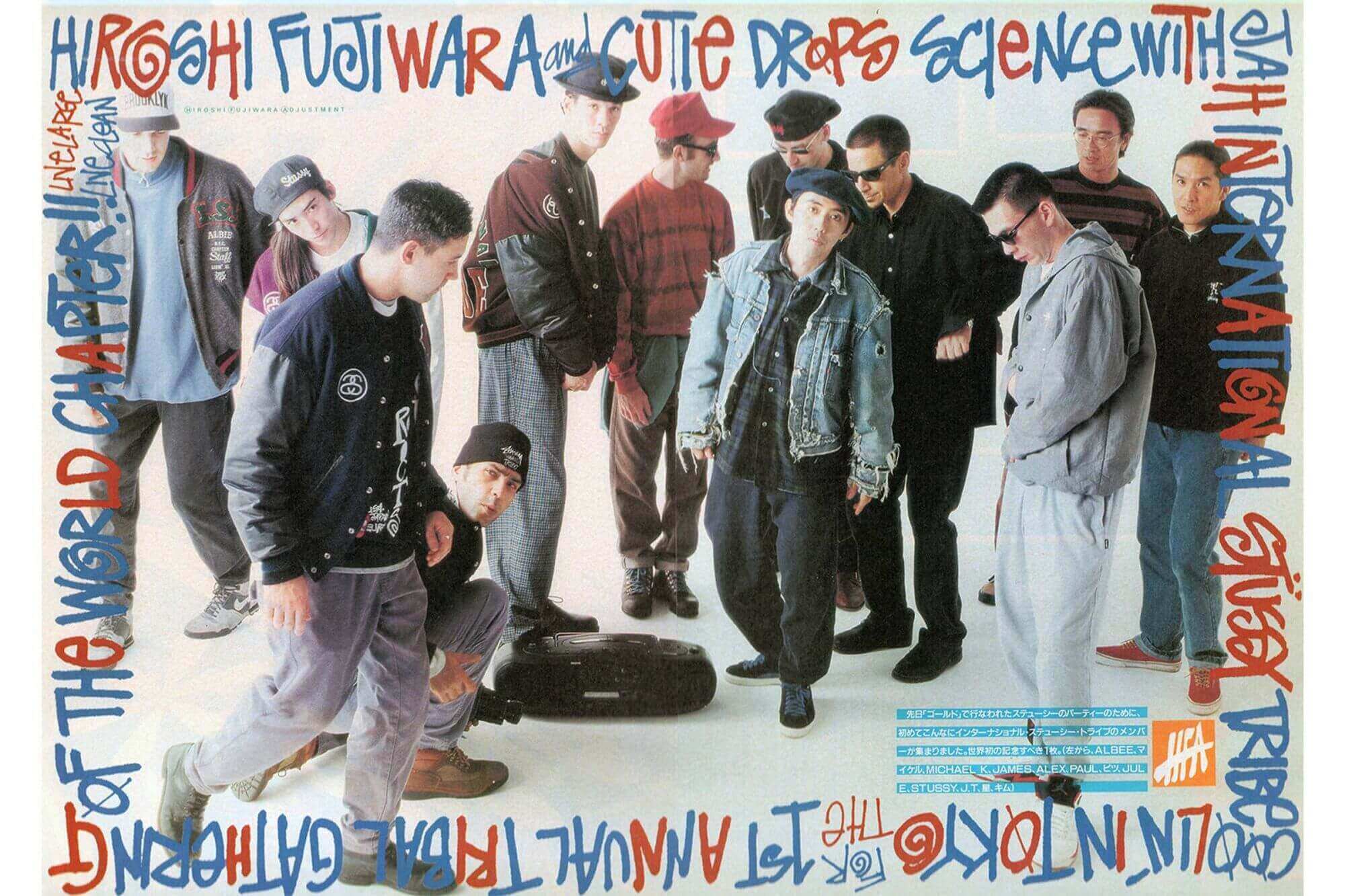 The Stüssy International Tribe (I.S.T) capsule collection includes a range of cashemire shirts, hoodies, caps, tees and accessories with some of Stüssy's legendary elements such as the 8-ball, SS link, Reggae Lion or Surfman that have set the scene with their anti-mainstream references based on hip hop, surf and clubber scene.
SHAWN LEAVES STÜSSY
In 1996, Shawn Stussy decided to leave the creative direction of the firm to devote himself exclusively to his private and social life. This caused Stüssy to go through his worst years, even though Frank Sinatra got the command of a new video game that wanted to unlock his influence around the world. Thus, with the help of his new creative team and Tribe members, Stüssy focused his focus outside the US, expanding his market to Japan. By 2014 the tribal house was already earning $50 million in revenue through the international market.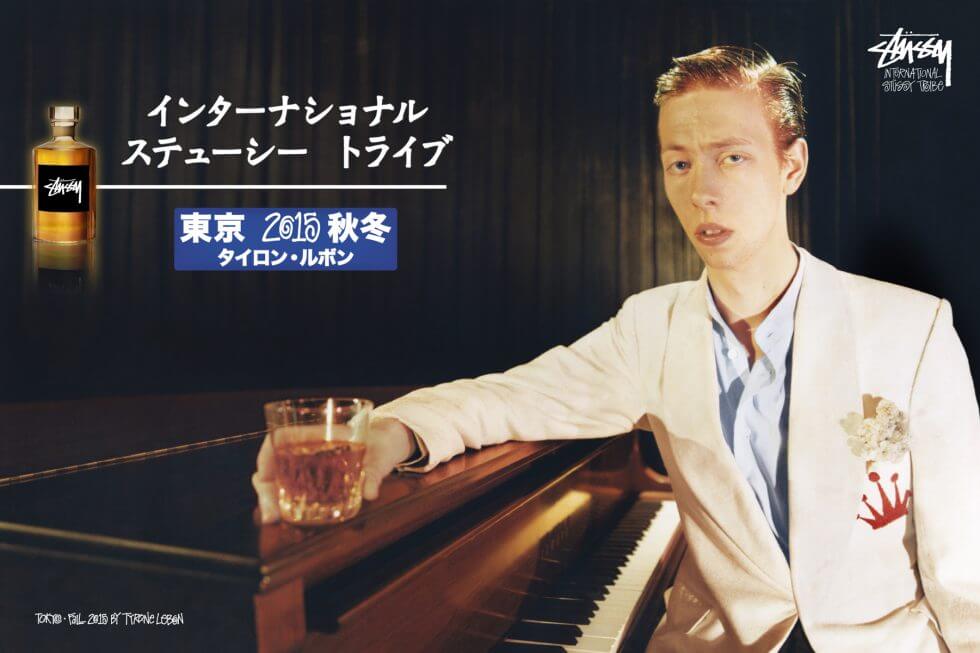 Even though Shawn had already disappeared from the Stüssy map, his creative legacy remained in the firm's roots throughout that archive where you can find logos, graphics and typographies that would inspire an infinite number of firms and creations throughout history. This has not ceased to cause controversy, as in 2015 when he published a post in IG accusing the company of wearing some old t-shirts that he had created with Laura Roberts without her consent.
COLABS
Since the brand's first collaboration in 1997 for a G-SHOCK DW-6900 watch, Stüssy has connected its creativity with countless artists and designers, as it did in 2010 for its 30th anniversary collection, which featured limited edition t-shirts in collaboration with Supreme, Bounty Hunter, NEIGHBORHOOD, The HideOut and PAM. In 2017 the brand opens a new flagship in Toronto and publishes clothing collaborations with Vans, Bedwin & the Heartbreakers and Hypnotize Hearts.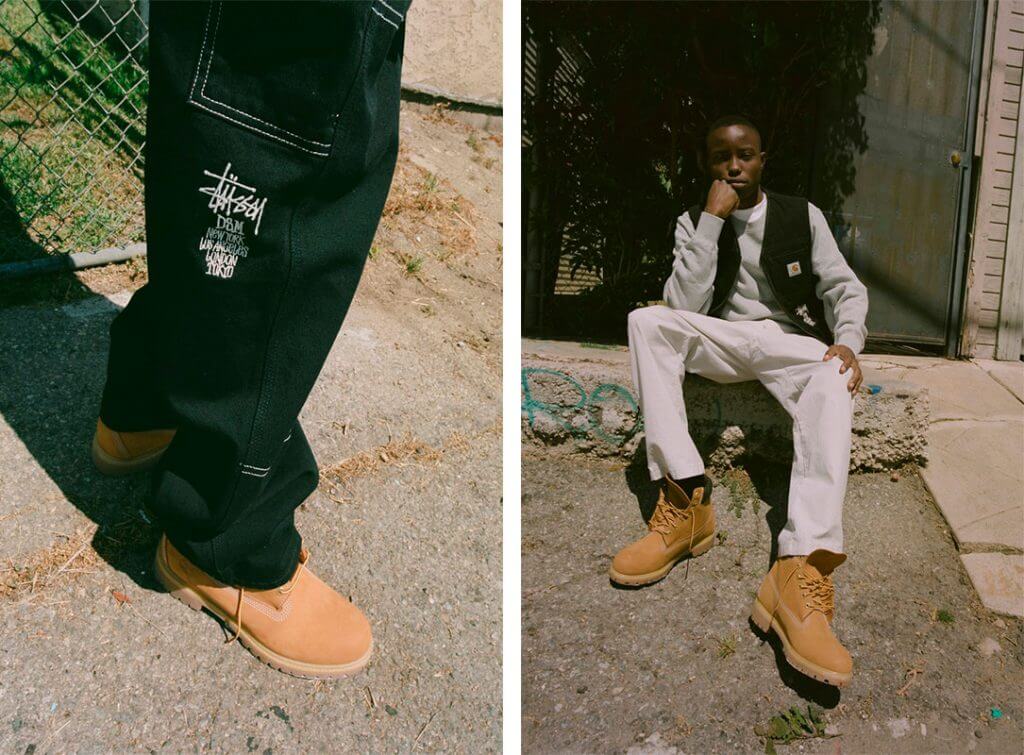 Stüssy, besides sharing his talent with workwear OGs such as Dickies and Carhartt, has also explored the creation of new pieces such as in his last episode with Dr. Martens, in which he presented the 8053 HY: a new silhouette that took DM's Work range as a reference to redesign a 8053 padded neck shoe. The tribe is also known for having collaborated on several occasions with Dover Street Market, as it did for its 35th Aniversary Collection by merging the codes of the two street referents on a global level.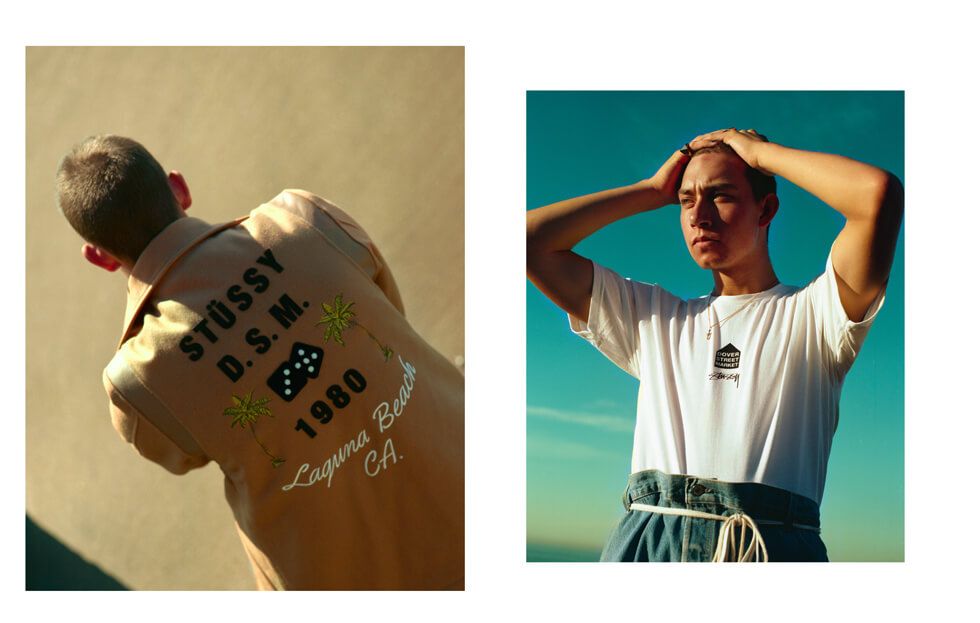 Pero la colaboración que ha producido un black out en el panorama de la moda con sus destellos de color, abriendo las puertas a Stüssy en el universo haute-couture, ese ha sido Dior Fall 2020.
But the collaboration that has produced a black out in the fashion scene with its flashes of color, opening the doors to Stüssy in the haute-couture universe, that has been Dior Fall 2020.
IN THE HIGH-FASHION LINE UP
Kim Jones wanted to mark a before and after in Miami Art Basel with the deployment of his proposal with Shawn Stussy: one of the most eagerly awaited collaborations of recent years. Dior's new logo impregnated most of the garments in which Stüssy returned to its roots and the initial aesthetics that defined an entire generation.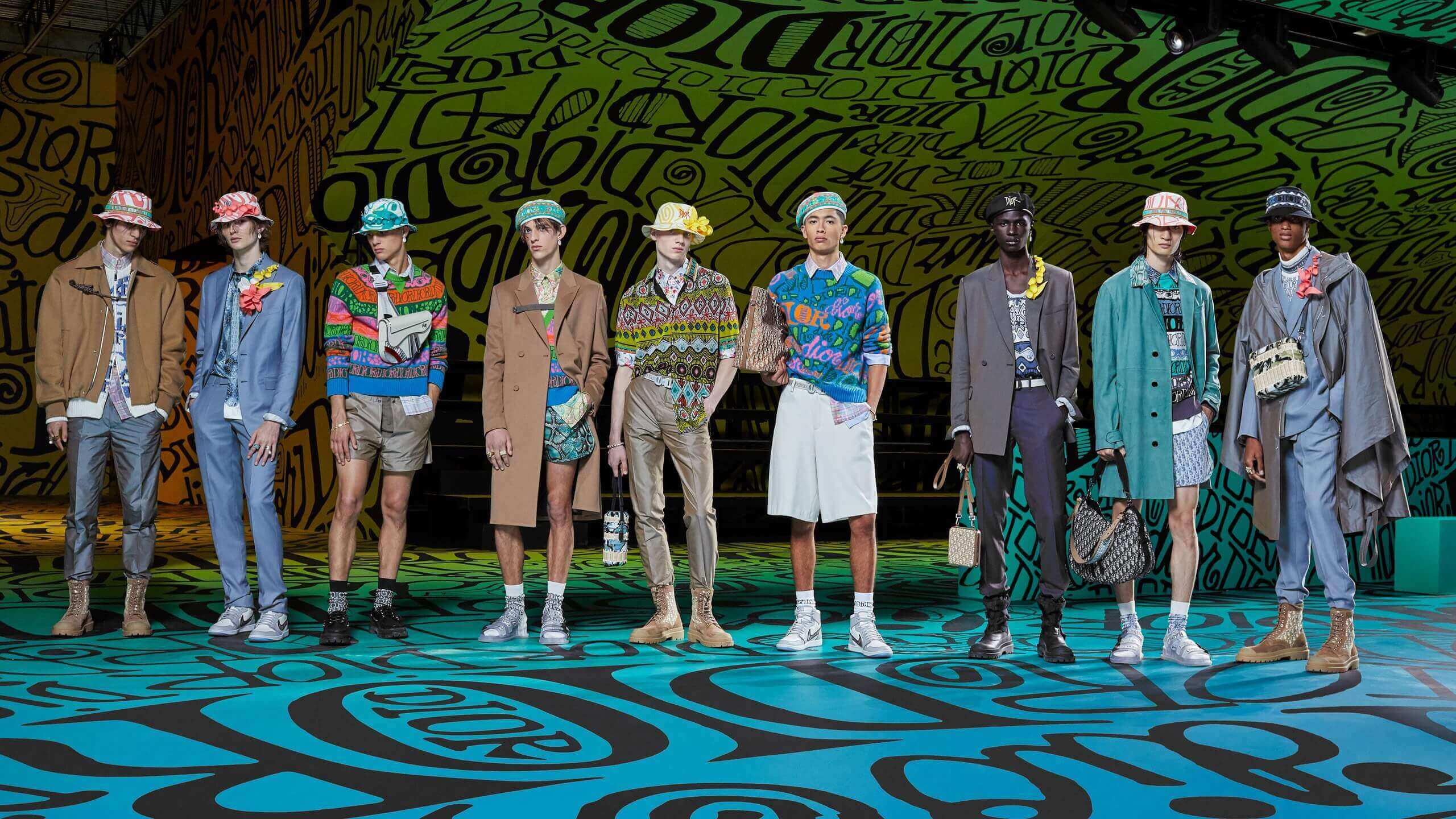 Dior Fall 2020 was dyed with a palette of psychedelic colours, prints, flowers, tailoring and those art clothes drawn by the characteristic Shawn wave print style we dreamed of in that summer in California in the 80's when everything started, when the club kids started streetwear madness.