READ IN: Español
After announcing that The Weeknd would be the chosen one to perform at half-time of the Super Bowl 2021, everyone thought about the possibility of Rosalía's stellar appearance. But it wasn't to be.
Her latest collaboration on the track Blinding Lights and the leak of an alleged rumour confirming that there would be a surprise guest, led us all to believe that the Spanish superstar would make a surprise appearance at one of the most anticipated shows of the year.
But the disappointment came for many when the performance ended and Rosalía was nowhere to be seen. The silver lining to her absence has been the huge outpouring of disappointment that has turned into laughter and memes on social media. Because the Internet never disappoints.
In addition, the audience – and we are very demanding – has recognised that the Canadian artist hasn't managed to live up to this show. And the fact is that the bar set by Jennifer López and Shakira last year with the appearance of Bad Bunny and J Balvin doesn't make it any easier.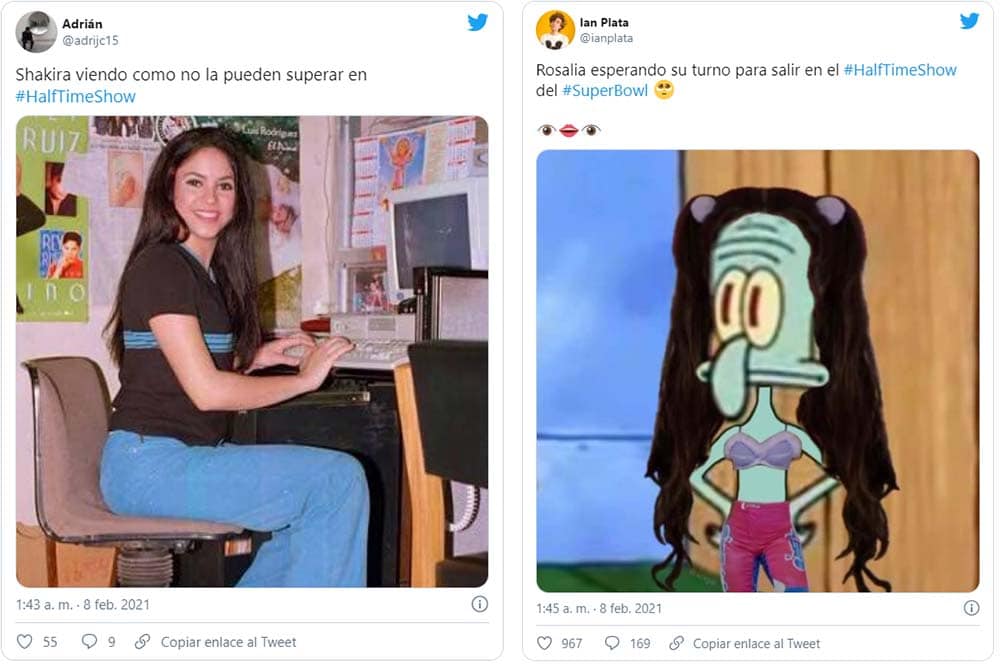 Although she sang House of Balloons accompanied by a choir, Earn it with a live orchestra or Blinding Lights with hundreds of dancers in the background, it was not the historic performance that we are used to from the US football final year after year.
After it was leaked on the Half Time Show that The Weeknd had earmarked $7 million out of his own pocket for the 2021 Super Bowl, we were all speculating about the outcome. The reality has been that the artist has opted for a more sober and totally audiovisual format.