READ IN: Español
Supreme, Fox Racing and Honda's new collaborative Fall 2019 launch is about to drop and includes the coveted CRF 250R crossbike.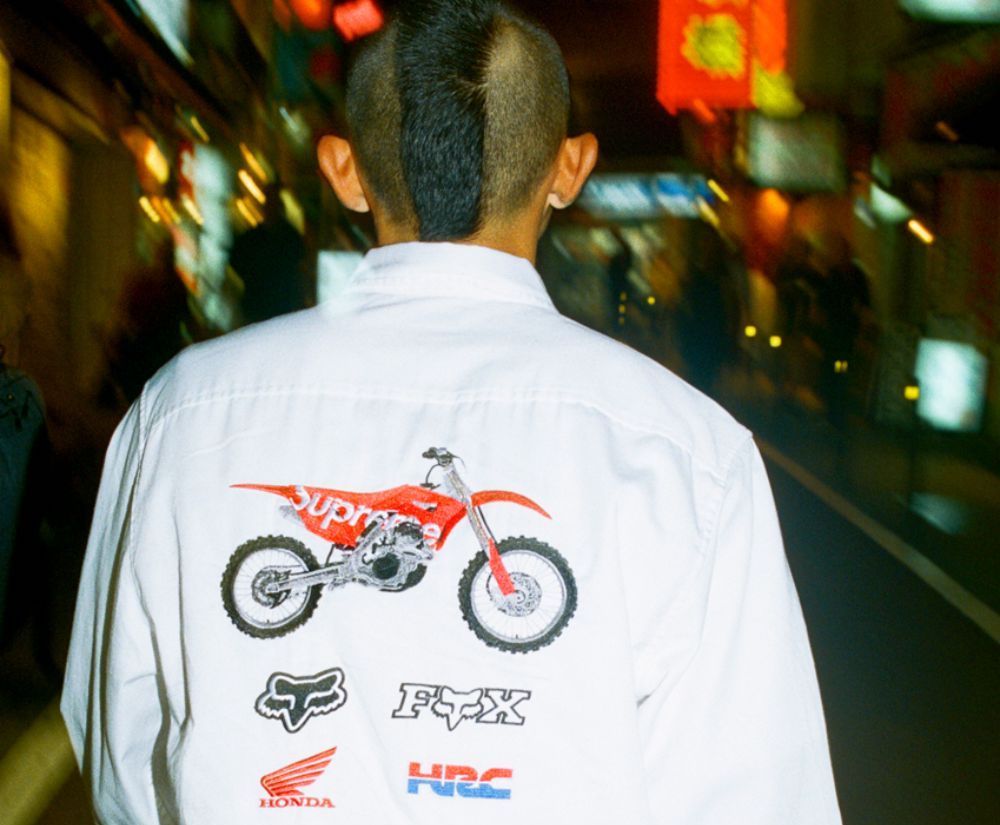 This season Supreme is once again betting on Motocross by allying with Honda and Fox Racing to create a collection that pays tribute to two-wheel racing. The drop includes a puffy jacket, motorcycle shirt and pants, a crewneck, a work shirt and three accessories: V1 helmet, VUE gloves and goggles. And the star launch of the capsule is undoubtedly the Motocross CRF 250R.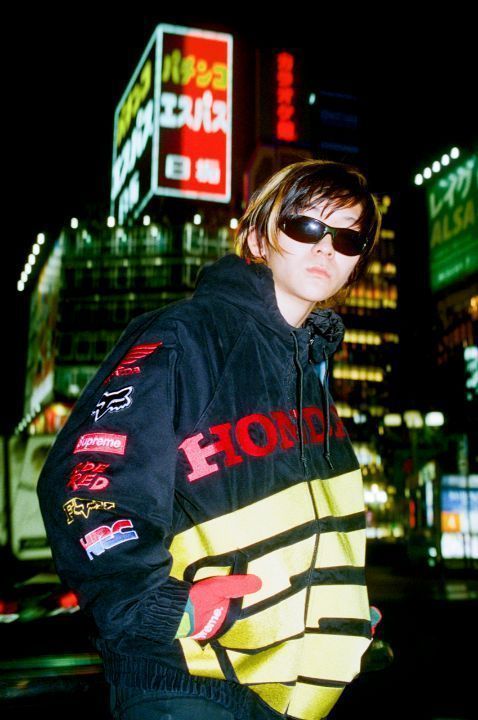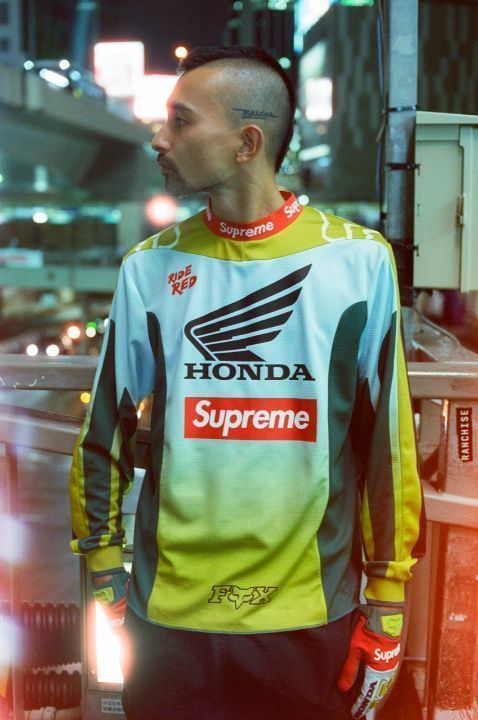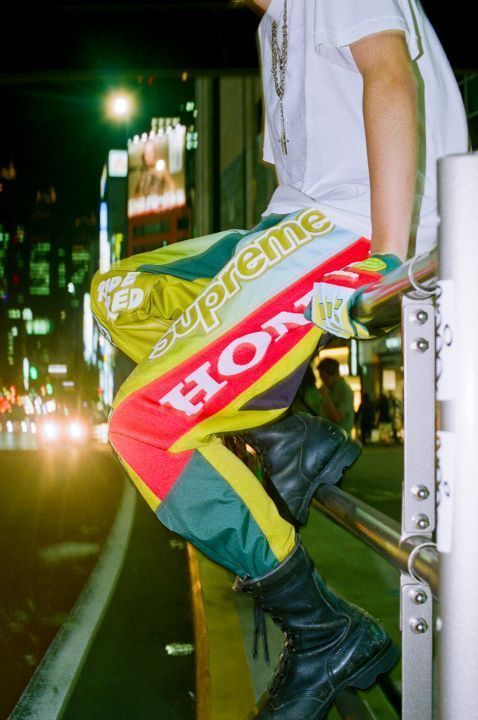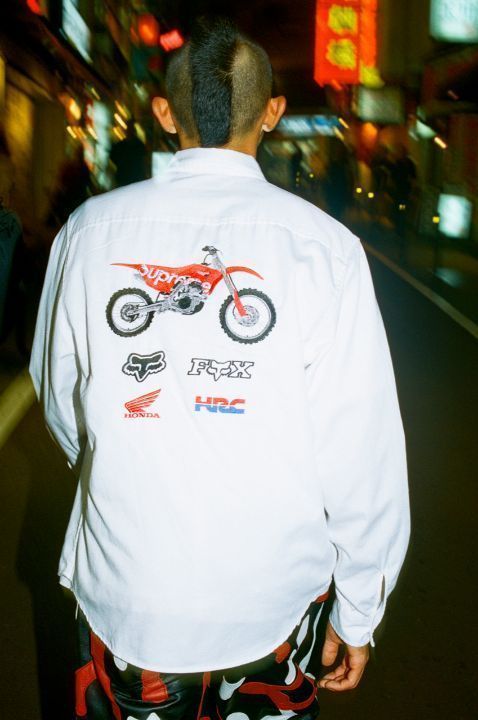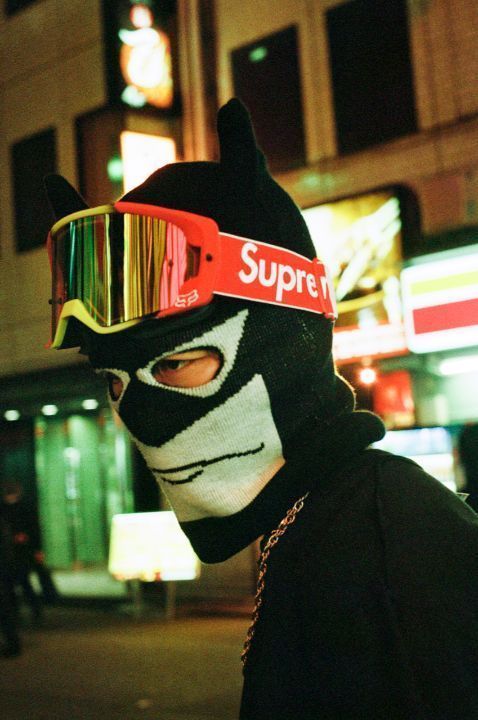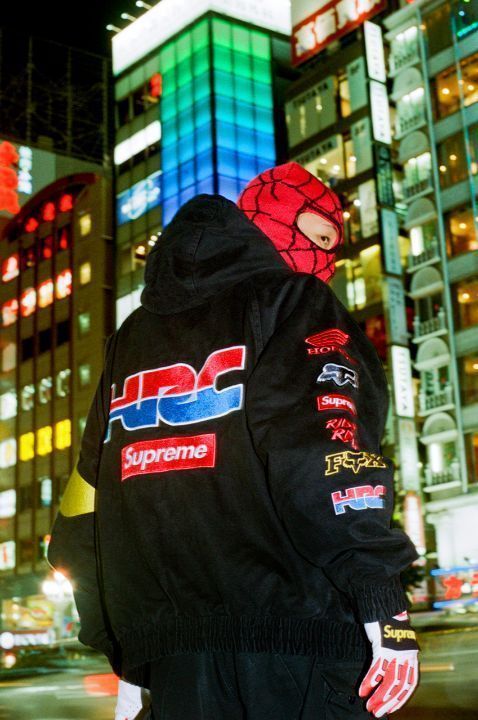 The entire collection is imbued with a multitude of logos including the iconic Supreme Box, the HRC (Honda Racing Corporation) logo, Fox Racing Fox Head and the Honda "Wings" logo. Each piece is available in two color combinations: black, red and gold; and green, red and gold. The workwear and crewneck shirts come in two different colorways: black, red and white for the first; and black, red and green for the second.
The capsule will be launched online on 3 October and in stores in New York, London, Paris and Los Angeles, and two days later will also arrive in Japan. The CRF 250R will not be included in the online sales catalogue.