READ IN: Español
The Café de Flore is an enclave in the French capital. And Swatch knows it. That's why it wanted to pay tribute to this emblematic place during Paris Fashion Week.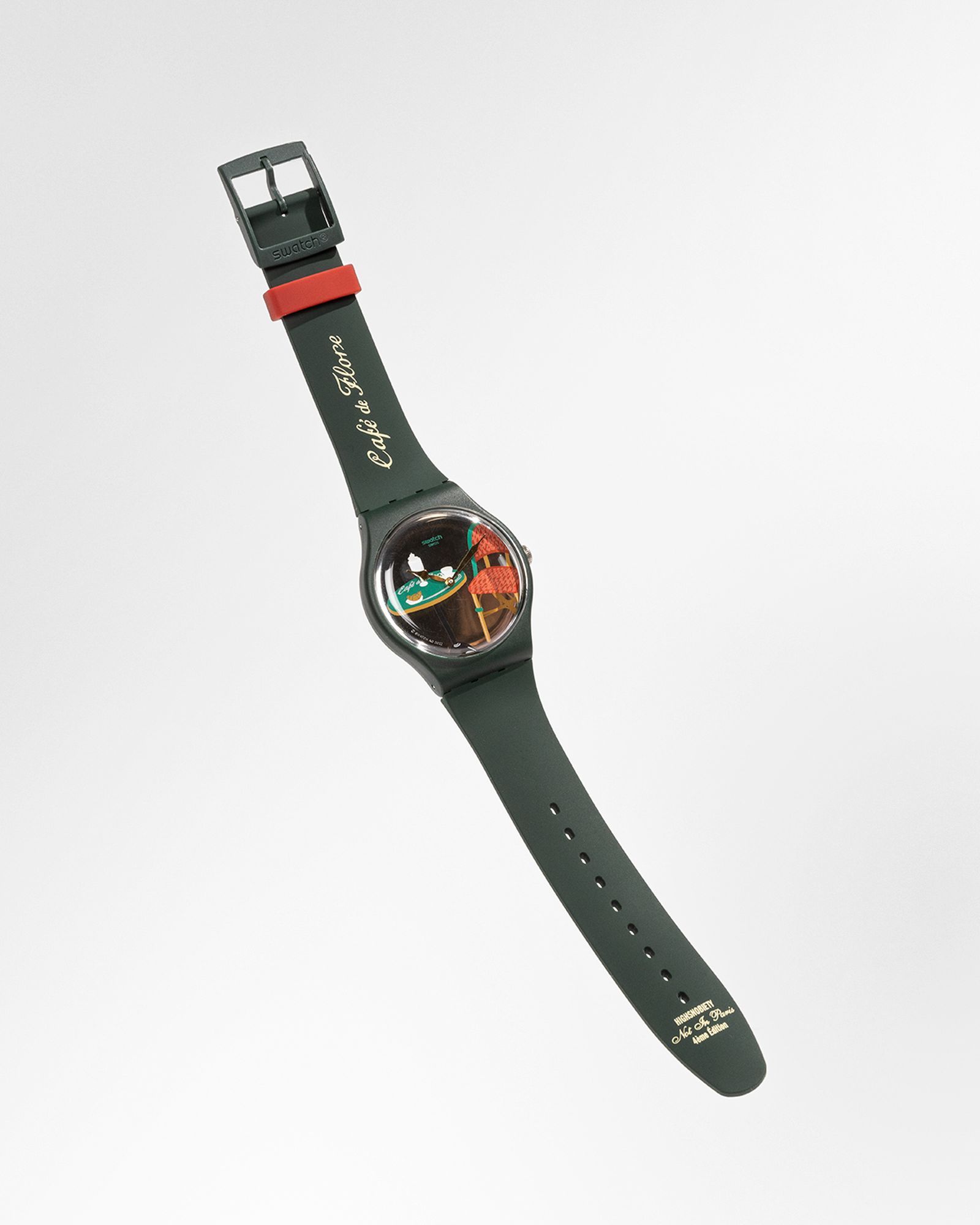 A meeting place for artists, writers and designers which, since it opened its doors in 1887, has welcomed great figures such as Pablo Picasso and Raf Simons within its four walls. Its emblematic round green tables and red seats are reflected in the mirrored dial, while the watch strap shows the name 'Café de Flore' in cursive script as it appears in neon in the 6th arrondissement of Paris. On the back is a recipe for a Chocolat Liégeois, a local classic.
This is a continuation of a series of advertising launches by Swatch, which has managed to position itself at the top with its original designs and affordable prices.
This exclusive piece is now on sale and can be found at the pop-up store at 35 Rue des Francs-Bourgeois, Paris.