READ IN: Español
Perrier, the French carbonated water brand, has collaborated with contemporary artist Takashi Murakami to launch a limited collection of its glass bottles. The iconic green bottle with a gold cap is decorated with the most famous Japanese illustrations. Among them, the well-known couple Kaikai and Kiki, and the animated flower with rainbow petals and a smiling face. Murakami's vibrant and vivid tones blend perfectly with the green background of the vessel.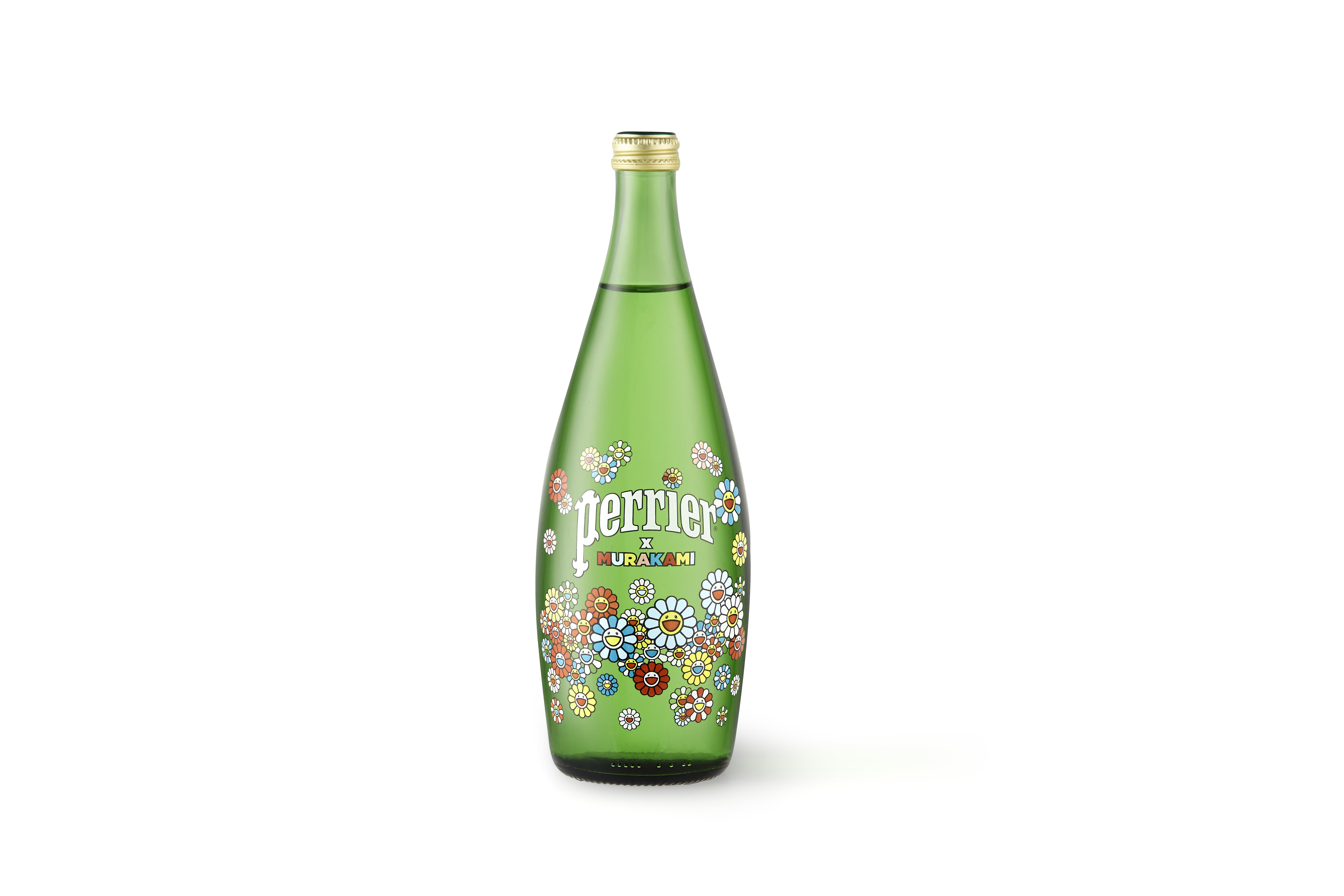 The illustrator felt very lucky after the call of the French brand. Participating in an illustration project for Perrier became a journey into his past as some of his youthful memories involve Perrier. When Murakami was 18 years old he attended a party with a girl two years older, both of them approached the bar, and he asked for a bottle of Perrier confusing it with alcohol. The Japanese man did not hesitate to joke about the few effects he suffered after ingesting several glasses of the bubbly drink.
Perrier x Takashi Murakami will arrive next month
At the age of 32, during his stay in New York State, Takashi Murakami confessed that he often consumed the French bubbly water. Part of Perrier's story is also his own. The artist has shown himself to be excited about joining forces and thus joining a long list of special collaborations. Throughout this time, the brand has collaborated with Andy Warhol, Salvador Dalí and Jean-Gabriel among others.
The contemporary and cheerful essence was exactly what we were looking for in this new exclusive edition. Paul Cordina, Perrier's Global Communications Manager said. "We hope that this collaboration, inspired by the pop and colorful universe of Takashi Murakami and the creative spirit of Perrier, will increase the accessibility of art to an even wider global audience".
The limited francs Perrier x Takashi Murakami will be launched globally next month. In addition, it will incorporate common work on cans that will reach retailers in early 2021.