READ IN: Español
Visiting a total of 12 cities over 12 months, Louis Vuitton will launch a necklace in each city that will be limited to only 12 units per design. The first stop has been Dubai and the result is a chain in which colors, enameled materials and the monogram of the firm coexist.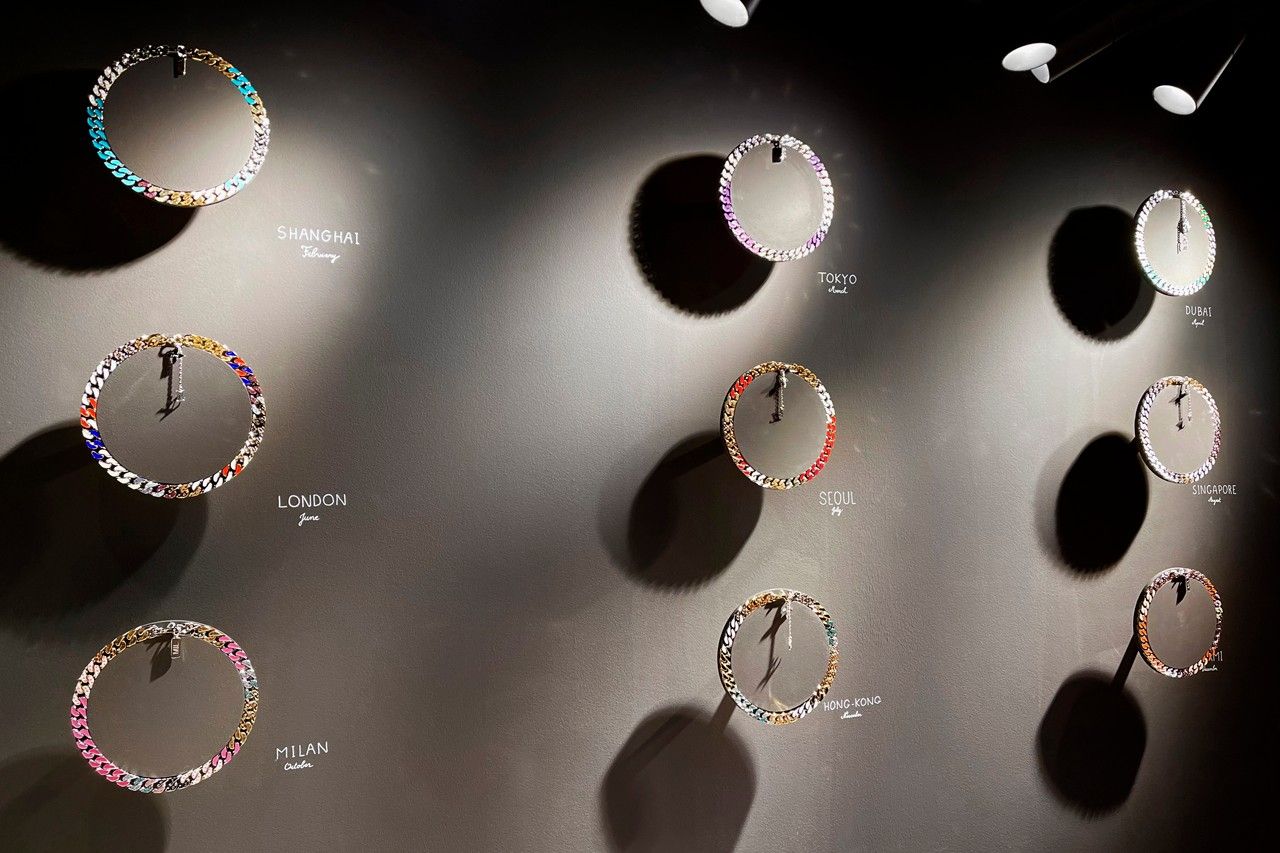 These chains reappeared on the scene during the brand's SS19 men's fashion show. Today, the LV Chain Links remain an iconic accessory and that's why Virgil Abloh has decided to update them and include them in his "Around the World" capsule. To do this, Louis Vuitton will visit 12 cities over the next 12 months to launch a necklace representing each city. These pieces will be limited edition as there will only be 12 units per model and each one will be numbered and wrapped in a special package.
For the month of April, the brand has presented the exclusive chain in honor of Dubai. In this collector's piece, colored crystals stand out, which coexist with materials such as plexiglass or finishes such as enamel. The monogram of the firm, which is present throughout the necklace in various combinations, could not be missing either.
Another detail to highlight is in its clasp, from which hangs a label that alludes to the brand and another to the airport code of the city, which indicates that the model is limited to Dubai.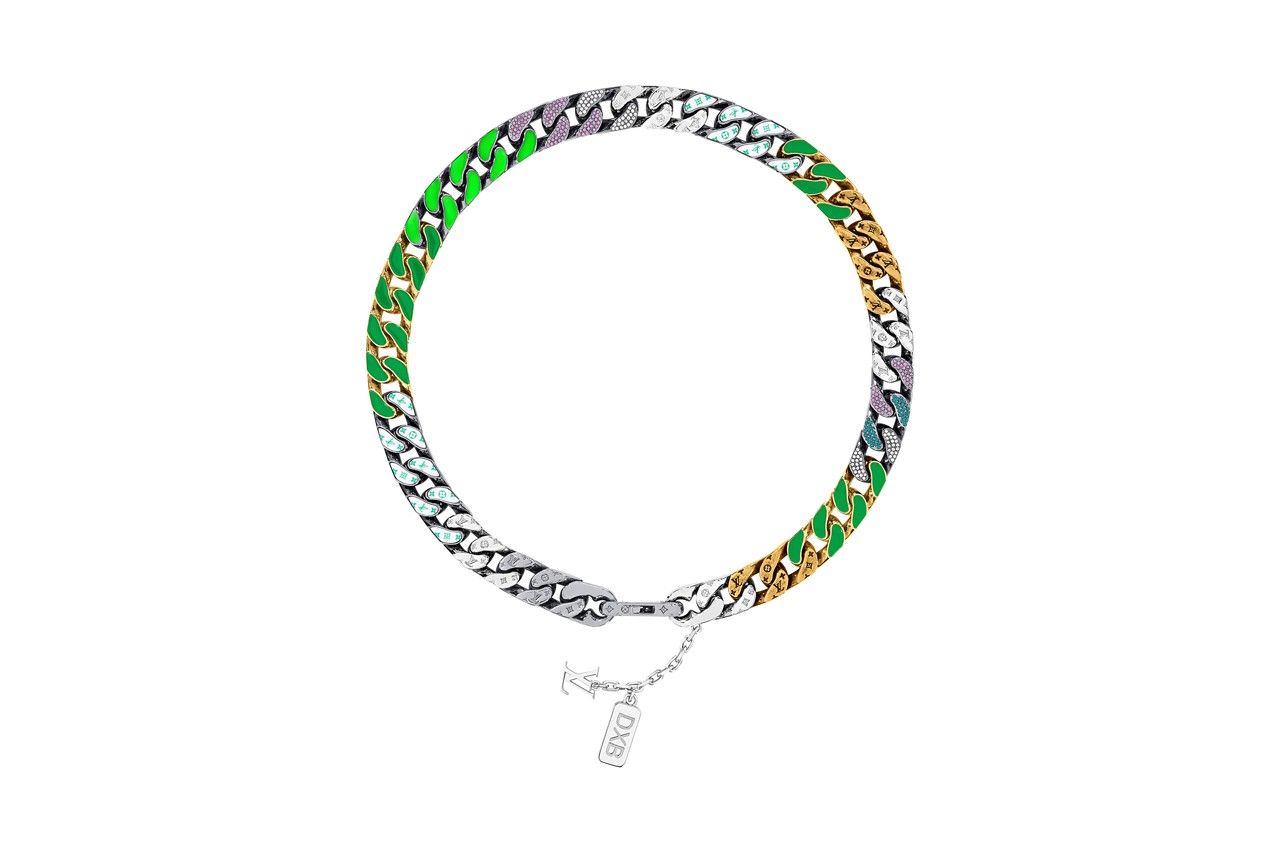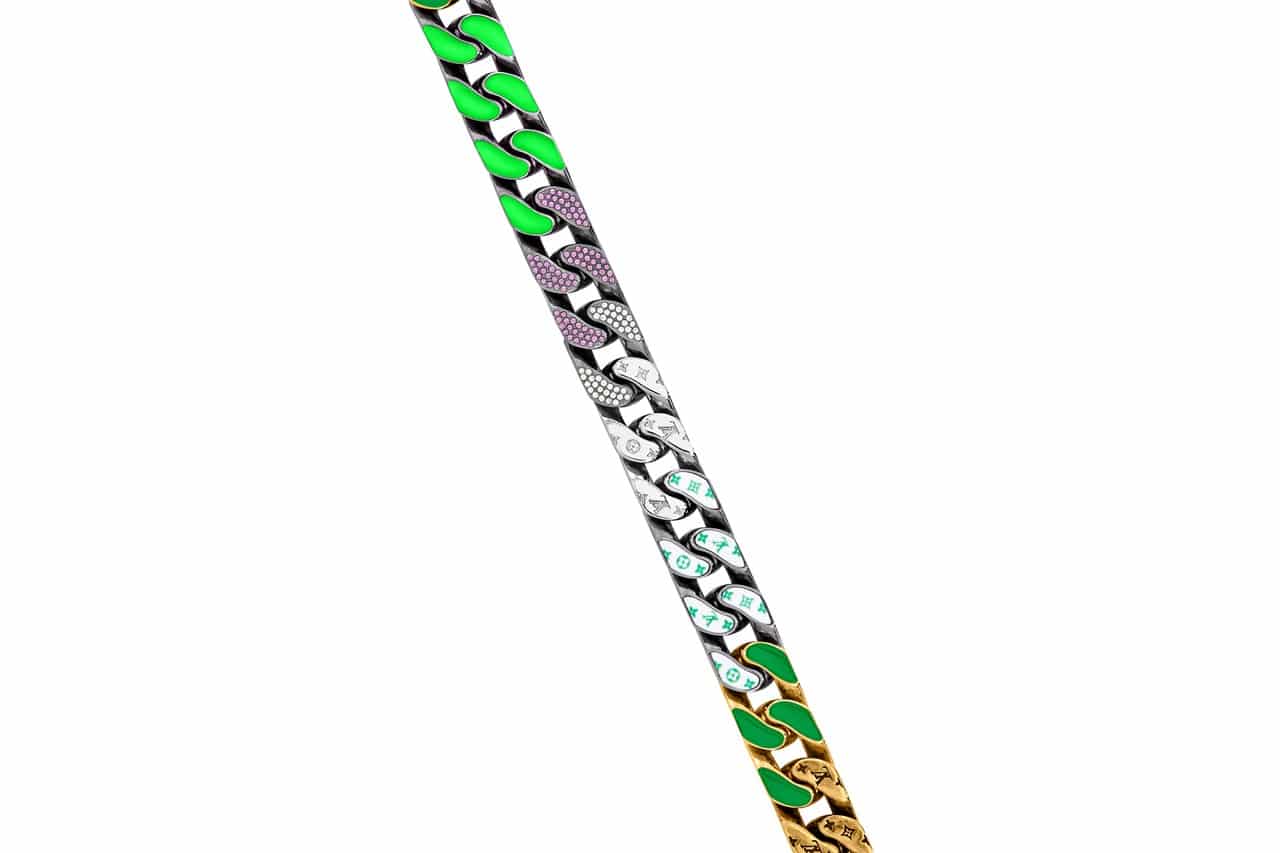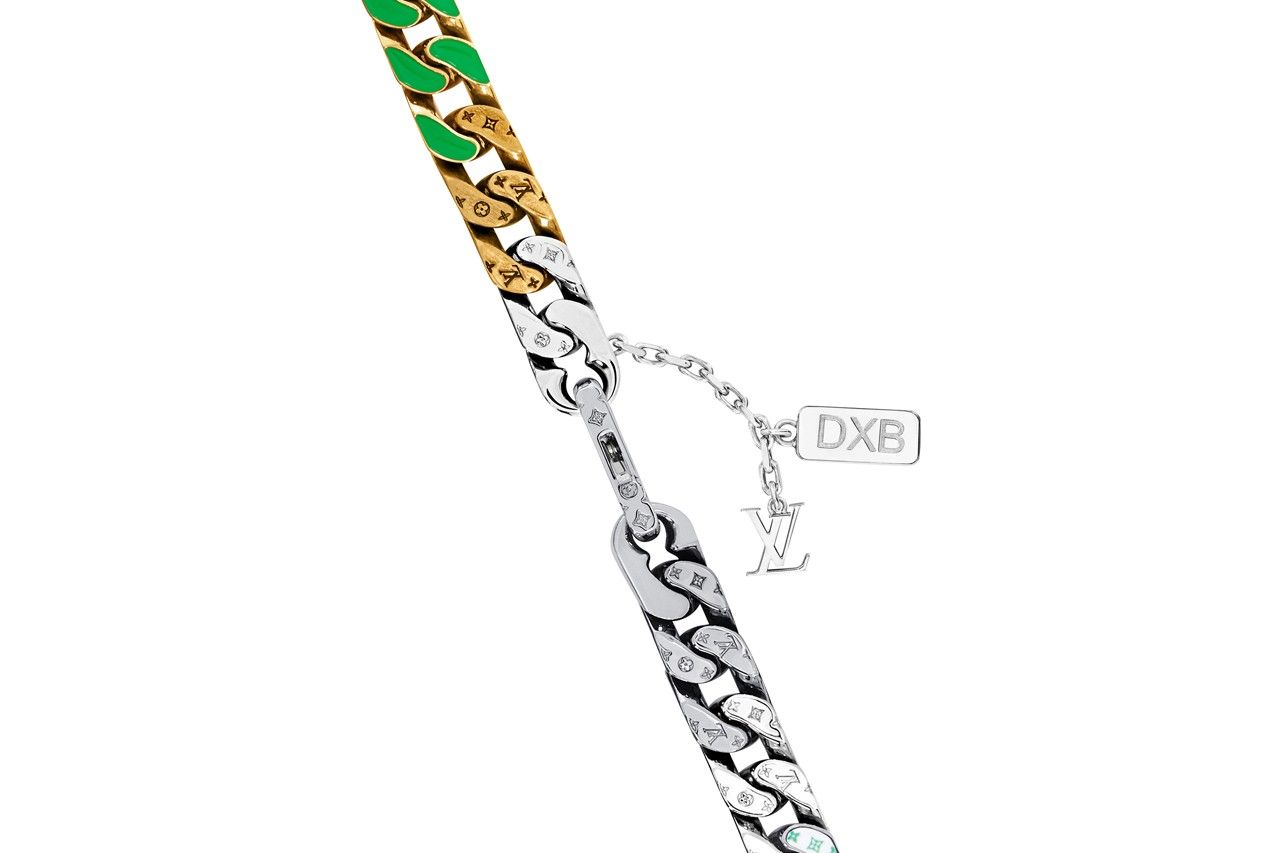 Both this design and the rest of the capsule accessories are numbered from 1 to 12. In addition, they are delivered in a bag made from recycled fabrics from the SS20 collection. Louis Vuitton has already visited capitals such as Paris, Shanghai and Tokyo, and plans to make its next stops in London, Seoul, Singapore, LA, Milan, Chicago and Hong Kong.