READ IN: Español
080 Barcelona Fashion returns to Barcelona to celebrate its 30th edition in which it is committed to inclusivity, sustainability, innovation and creativity.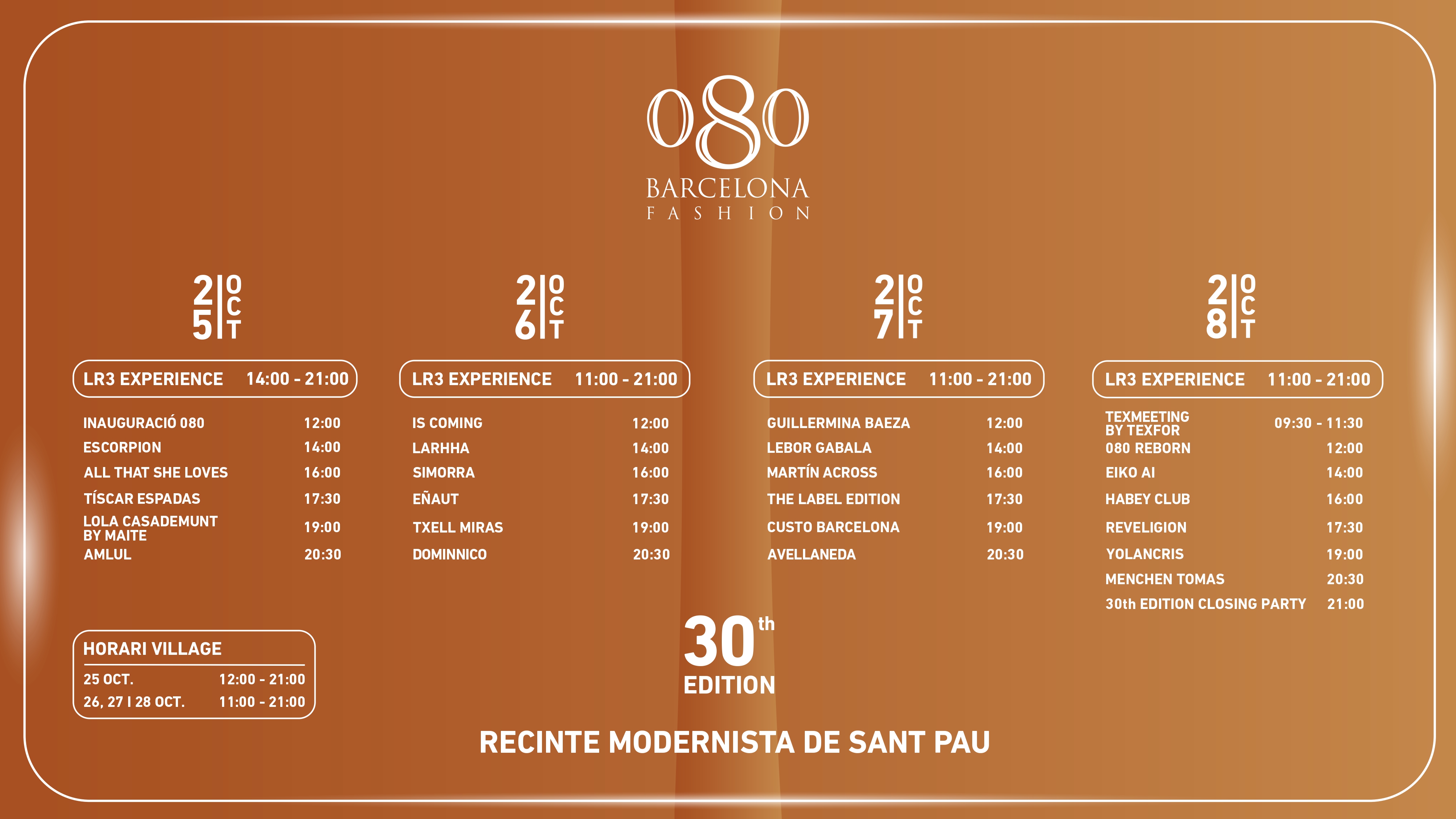 Today, 25 October, and until Friday 29, the Recinte Modernista de Sant Pau will host up to 23 different fashion shows that will reinforce 080 Barcelona's commitment to supporting emerging – and not so emerging – designers on the national scene.
One of the most important dates of the year that you should mark on your calendar. Make a note of the dates and times because…. You can't miss it!