READ IN: Español
Stockholm-based Swedish brand Eytys isn't afraid to break the rules. Its worldwide recognition is due to its bold, rock 'n' roll designs in both clothing and footwear, and it's not about to change that.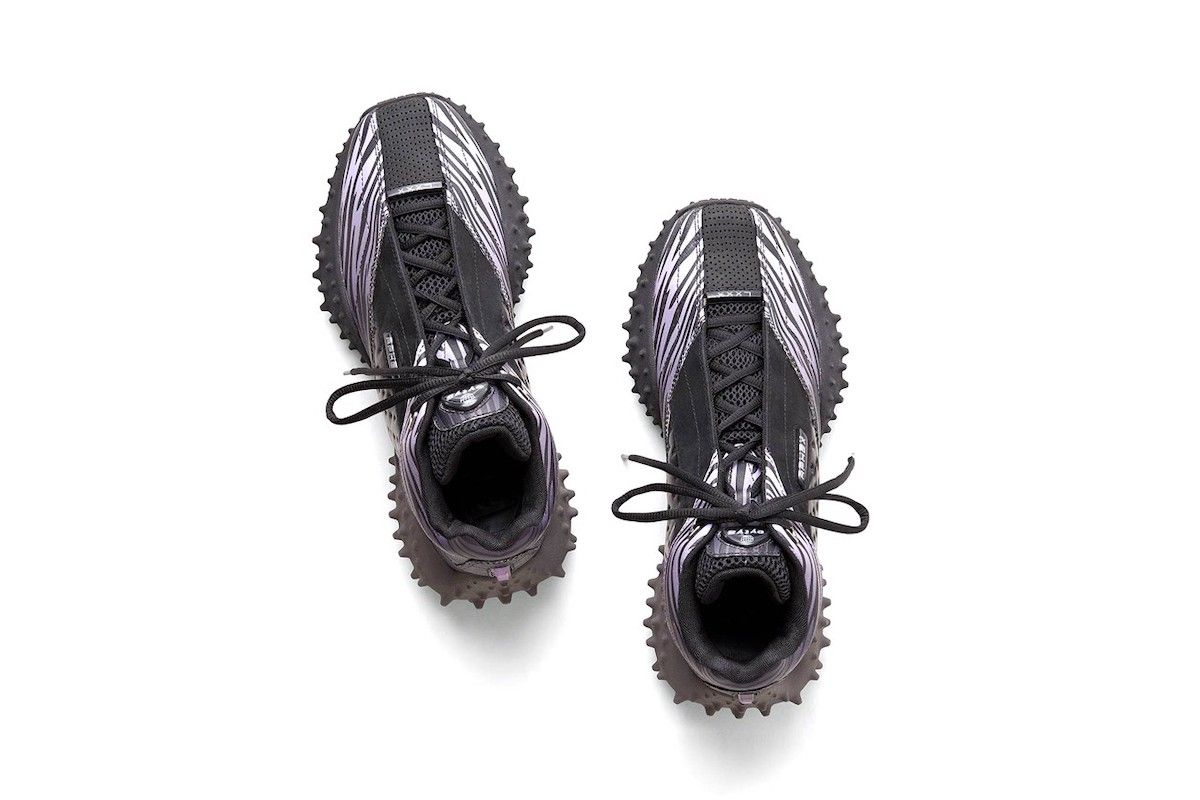 They prove it with every release. Now it's the turn of La Aphex, a new footwear silhouette that rescues the aesthetics of the 90s through two colourways: 'Twilight' and 'Mamba'.
A purple colour that simulates the night sky and striped tabby stripes pervade the first pair. 'Twilight' features microfibre leather on the toe cap and a purple plastic gem on the back of the shoe. As for the sole, the iconic spike shape that adorns the familiar Figu trainer is brought back. The Aphex logo is presented in a futuristic font on the middle panel.
On the other hand, the 'Mamba' version combines black and white with detailing to create a more subtle silhouette. To add a touch of boldness, Eytys integrated embossed python leather on the toe, bottom, collar and heel.
As the brand states, "This is a vibrant update of the millennial trainer".
Both iterations of the Aphex are on sale now through eytys.com.