READ IN: Español
This new episode of 'The Art of Dressing an Idol' is starred by the stylist and creative director Alex Turrión.
Fotos: Javier Ruiz *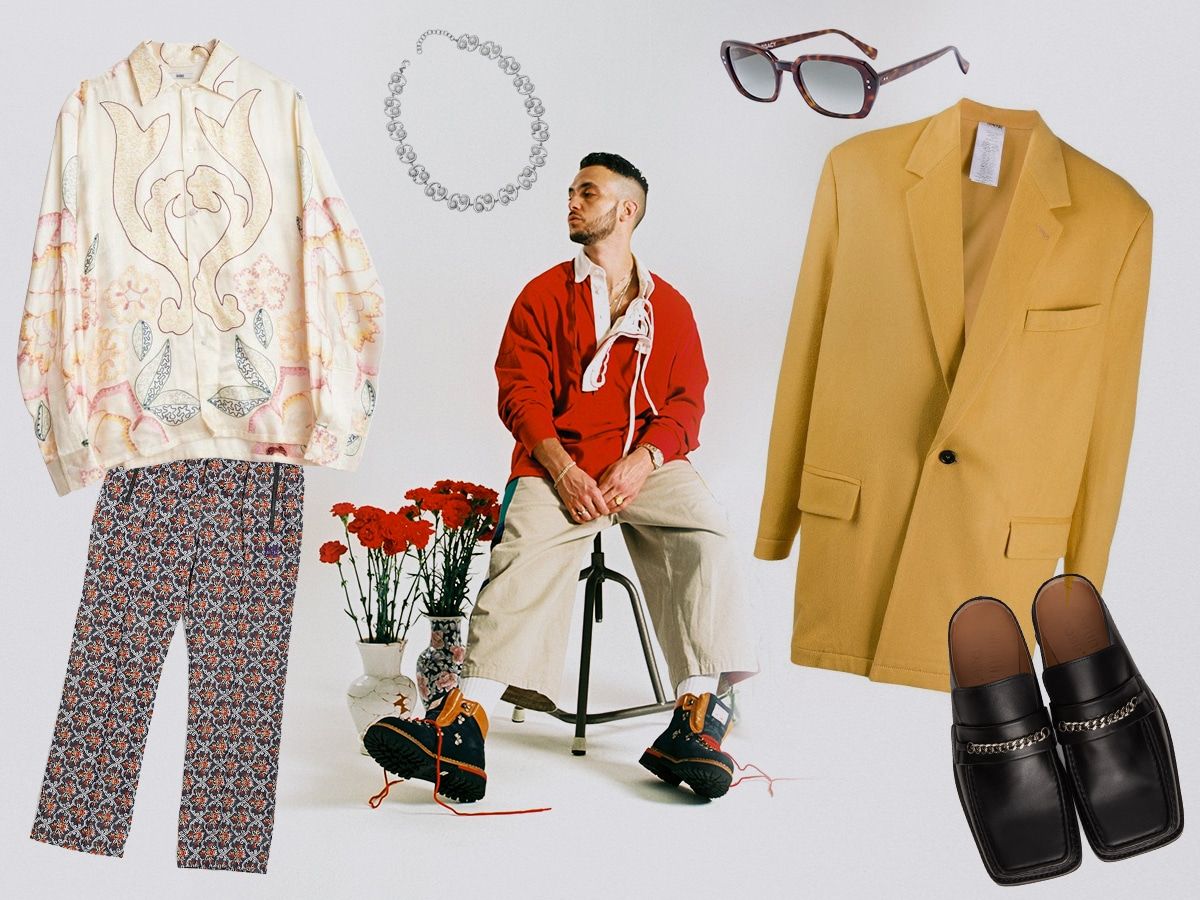 Beyond signing iconic outfits, Alex has created a visual imagery through references in fashion and art with which he has raised albums like 'Ídolo' with an incredible campaign , as well as vibrating editorials that connect characters from the urban scene like Sticky or Flaca with his spirit of renegades of fashion.
The self-taught stylist has been a key part of the 'Yelo' crew, together with C. Tangana and photographer Javier Ruiz, with whom he has built the hypnotic discourse and aesthetics of Anton's universe. A transcendental language that encompasses all kinds of styles and timeless references of artistic transmission. Because art, if it has to do something, is to transmit and provoke.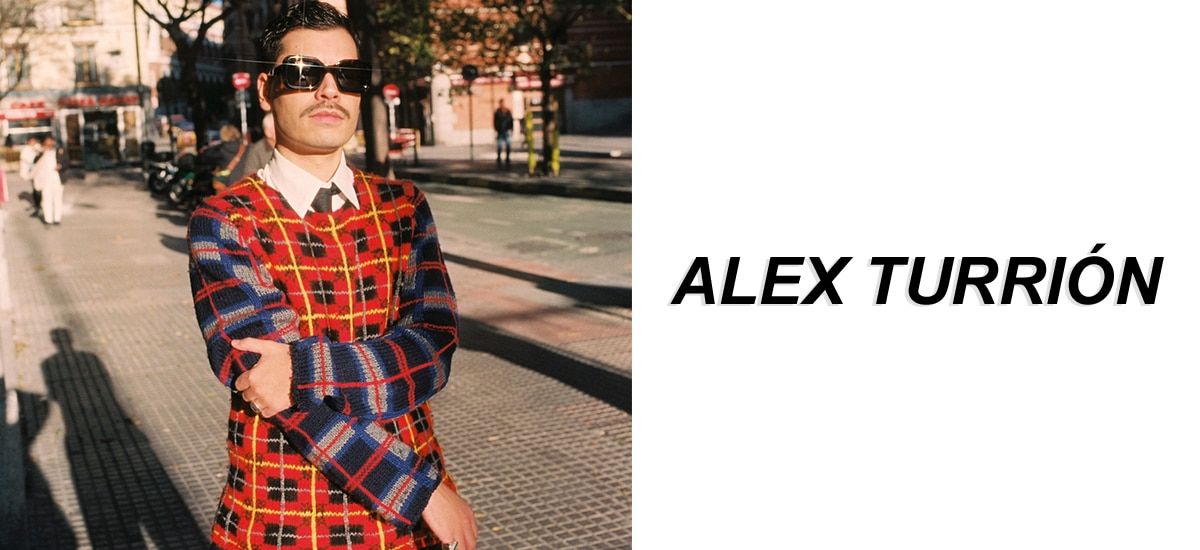 We talked to Turrión (@alexturrion_) about fashion in general and styling in particular. About his references and the way he has kept the image of the idol C. Tangana in the hype.
Highxtar (H) – What references in fashion or art have helped create your stylistic ethos?
Alex (A) – Thousands, and every day if you ask me I would add or change one on the list.
Fashion: Helmut Lang, Rei Kawakubo and Junya Watanabe, Yohji Yamamoto, Hussein Chalayan, Hedi Slimane, Walter van Beirendonck…
Art: David Hockney, Robert Colescott, Joe Colombo, Le Corbusier, David Bowie, Willy Rizzo, Alvar Aalto, Gil Scott-Heron, Scorsese, Takeshi Kitano
Satoshi Kon, Kanye West…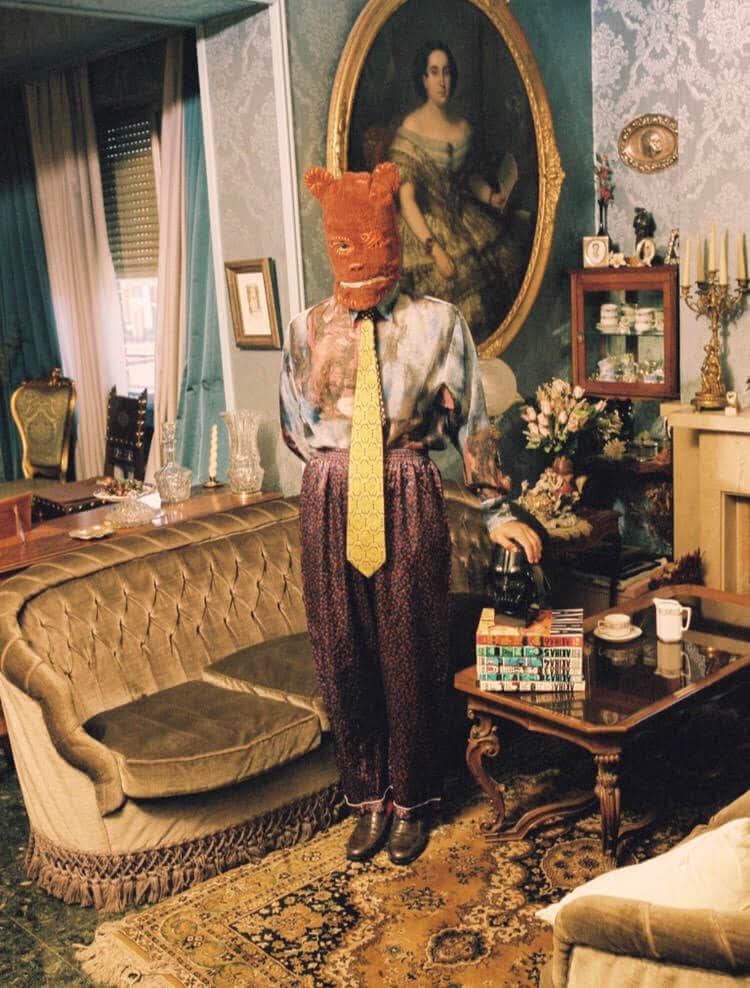 H – What elements are essential in an outfit signed by Turrión?
A – I think the most important thing is that it has consistency. Each person is different and has a different background. It doesn't depend so much on the appearance of X pieces from the latest collection of the brands of the moment, but rather on the clothes complementing the message you want to convey. I have been collecting old pieces from some of my favorite brands for years and I love being able to use them now, mixing them with other second-hand, vintage or current collection garments.
If I had to choose something specific, shoes and sunglasses.
H –What skills do you think the stylist behind an international pop icon has to have?
A – The pace of the music industry these days is crazy. New artists are constantly coming out, video clips, songs, collaborations… The amount of stimuli that the public is exposed to is gigantic and makes them get tired much earlier and retain much less.
I see it more as a background race, I think the goal is to achieve an image or global concept that is associated at first sight with the artist and that has credibility with the rest of his work.
Therefore, I think it is very important that there is good communication between stylists and artists, as well as being aware of new brands, latest collections, collaborations and the work of other artists so as not to repeat anything.
H – Tell us about the creative process you follow when creating a fit. Do trends influence your decision?
A – I don't follow a specific process. It depends a lot on what we are preparing, how much time we have, the last things I have talked about with the rest of the team, what I have seen or read lately and what is on my mind. I usually buy a lot of clothes or accessories without a specific purpose, and I end up wearing them at the same time in some look because it fits me in that context.
I try not to pay much attention to trends and look for something more timeless and that has behind it a concept or imaginary that transmits me, although if some trend I especially like and makes sense with what we are doing at that time I have no problem in including it.
H – Do you think that fashion is a language? What could communicate the look of the 'idol' in a concert or a publishing house?
A – 100%. Even for someone who doesn't have fashion as one of his priorities. Even if we don't intend to, we express the traits of our personality, interests, social belonging… In the case of artists, they become figures who are followed and imitated by thousands of people, so their image is a fundamental part.
The looks that the artist wears at a concert, in a publishing house, video clip, event… are part of that discourse and of what he wants to transmit to those who follow him.
H – What role does the stylist play in Spain?
A – I think the role of the stylist in our country is still undervalued or not well understood. In part, because a large part of the people who follow an artist are either outsiders to the fashion world or not interested. They don't understand the work behind it, the research, the imagination… and in many cases, it's seen as something dispensable that doesn't go beyond the action of preparing three pieces of clothing together.
There are also many artists who do not consider it necessary to have a personal stylist or do not think it is necessary to invest in it, it is more a necessity to get out of the way on certain occasions.
It is true that Instagram has changed everything, the amount of information we have access to is much greater, much faster and all on the same platform. Right now any 15-year-old is on the latest Balenciaga or Louis Vuitton, which is very different from what it was just four or five years ago. Obviously this also allows us to show our work and make it much more visible. It's also true that I have no idea what it's going to be like after Covid… The fashion industry is going to change completely, and that is going to influence everything we do from now on :/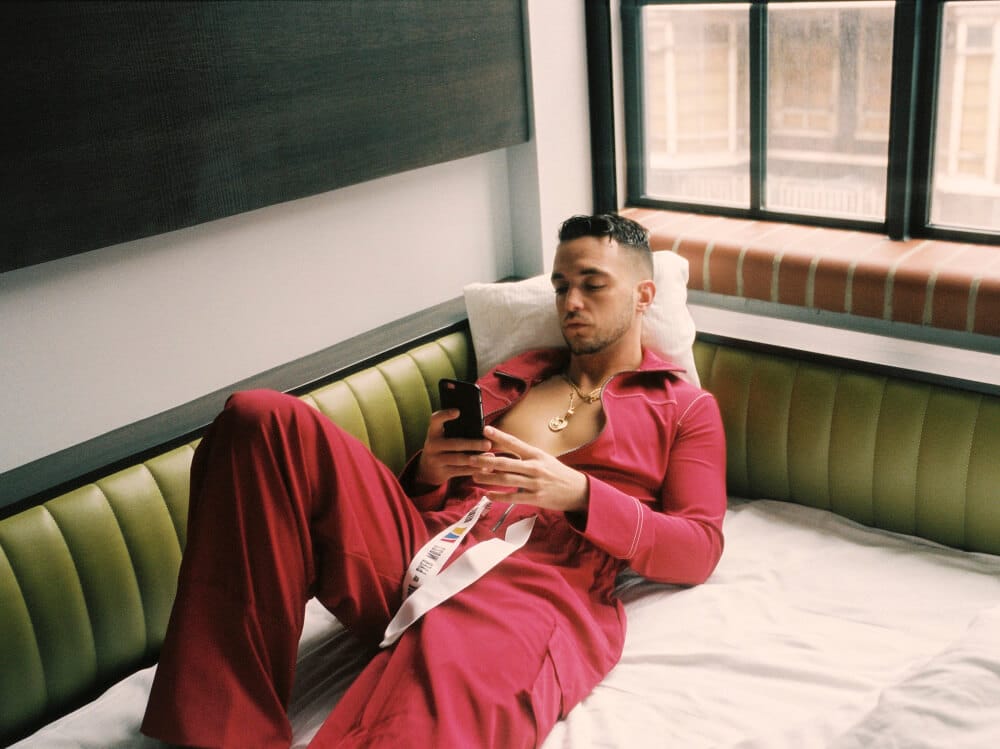 H – Tell me three people you'd love to dress. What would you put them in?
A – Frank Ocean – Vexed Generation.
FKA Twigs – Dilara Findikoglu.
Leos Carax – Magliano.