READ IN: Español
For this debut episode of 'The Art of Dressing an Idol' we have collaborated with the stylist and fashion consultant Ana Murillas.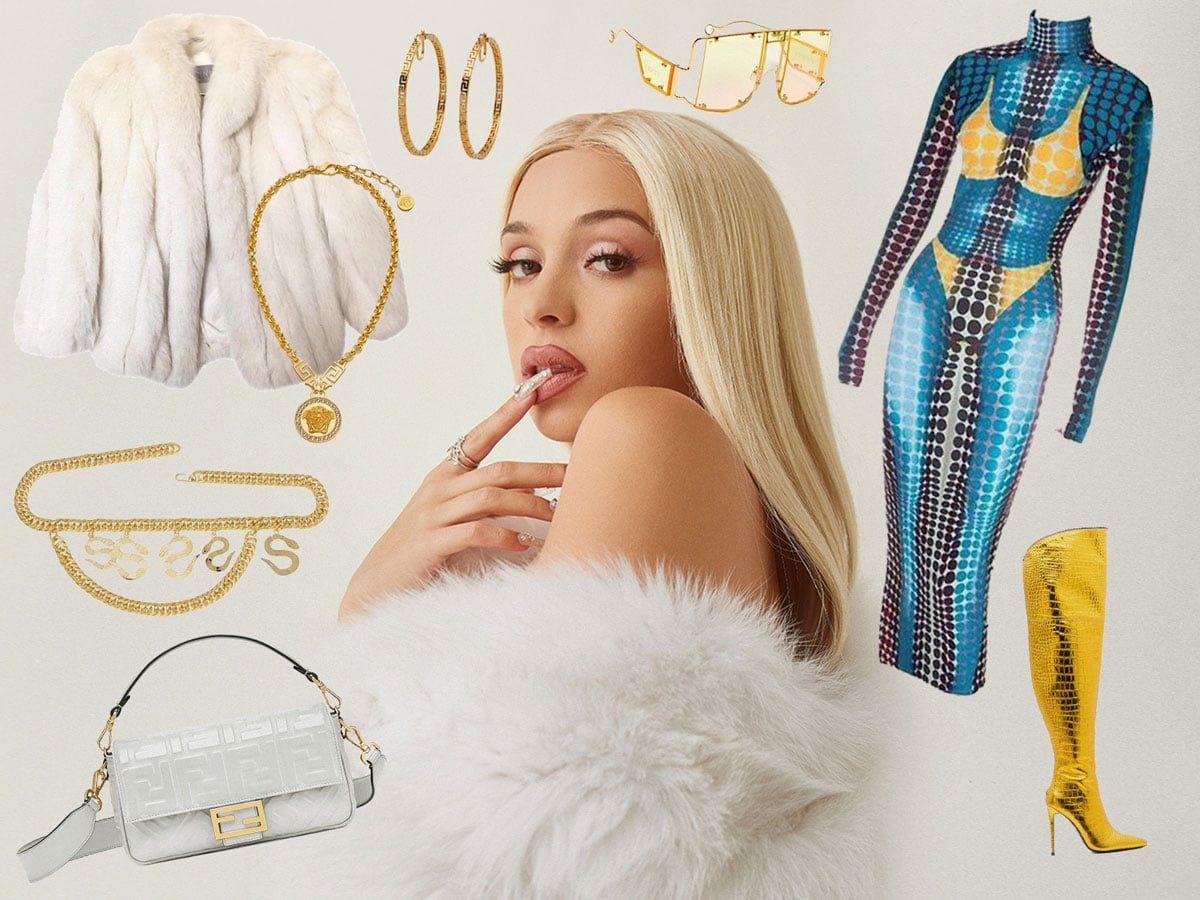 The creative based in Barcelona has become one of the most relevant figures of fashion at a national level, projecting a maximalist universe of power, luxury and eroticism. An imaginary of outfits that suppose the great revival of the excesses of the fashion of the 80s and the old school streetwear aesthetic.
The Lo-Life culture is now revived in the skin of international icons such as Nathy Peluso or Rels B, as well as in powerful images that have gripped countless magazine or album covers. Fashion and music are thus connected in a bubble full of eighties vibes and ostentation in which the stylist plays with prints, trends, colors and exciting combinations.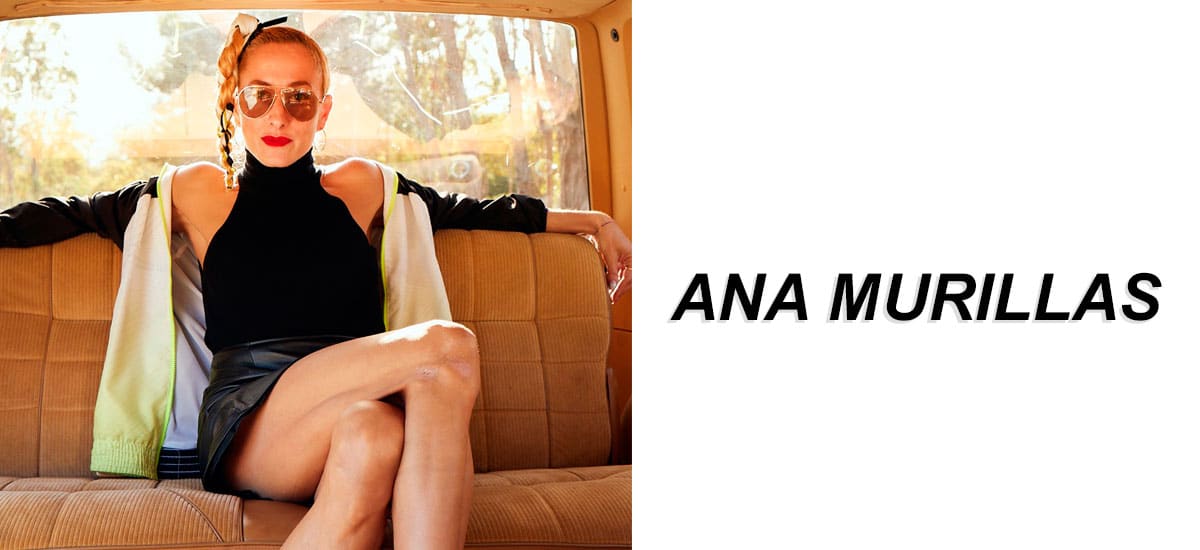 We talked to Bad Gyal's stylist and right-hand woman A. Murillas (@anamurillas) about his stimulation focuses, references and the codes that have dressed each of the looks of idols of the scene like Mykki Blanco or Rosalía.
Highxtar (H) – What references in fashion or art have helped create your stylistic ethos?
Ana (A) – I have a lot of references but I think that, in general, there are two very different lines in my work. On the one hand, documentary photography from the 70s, the first real street style. The style of the street, especially in the USA and specifically in NYC.
There was a glorious period of creativity, a boom of expression through music and art that was also reflected in the way young people dressed, and especially in the African-American community. I include here all the old school streetwear aesthetic that is very recurrent in my works, the Lo-Life and later the look of the bands, of the Latinos, the gangsta rap…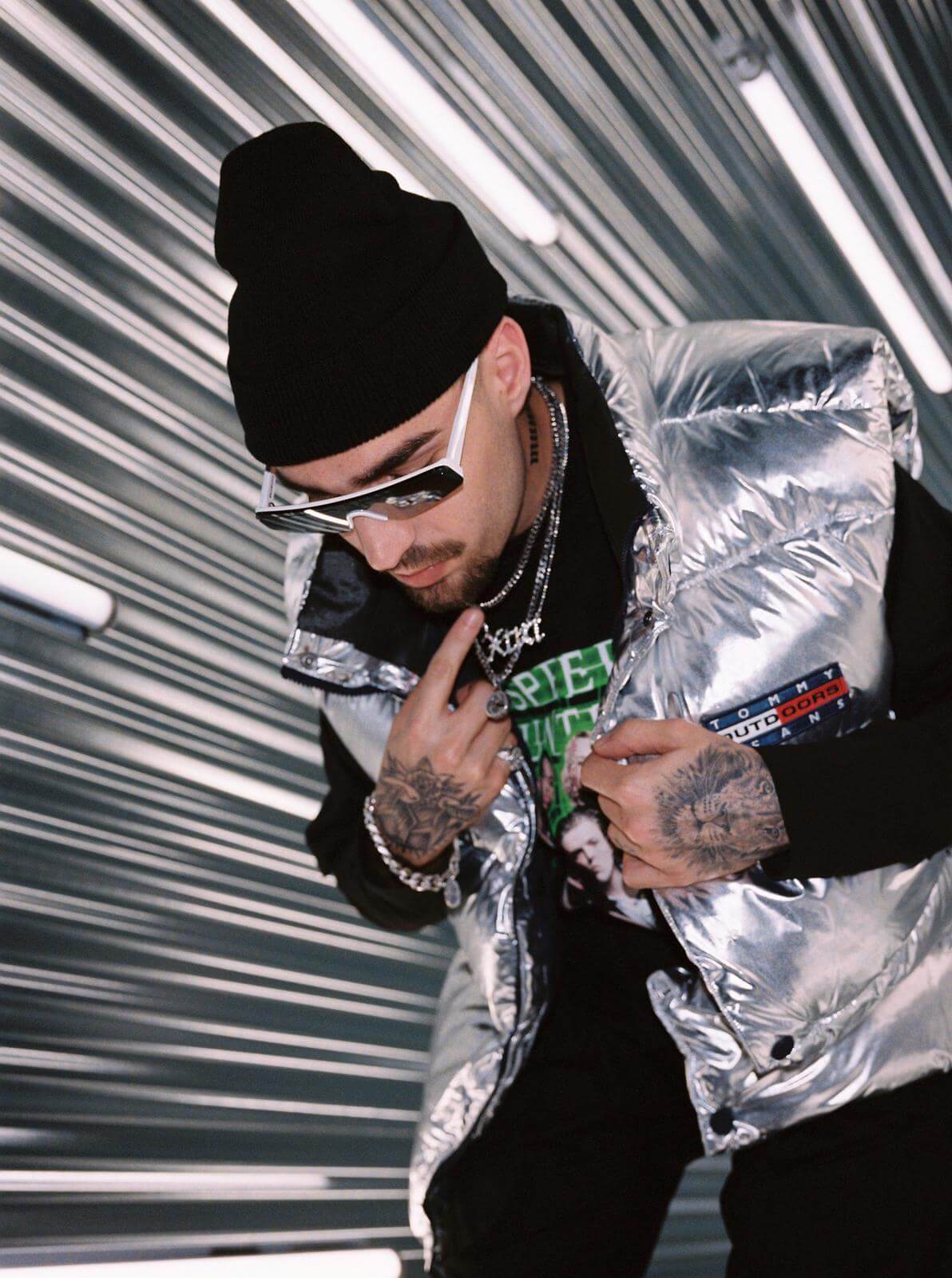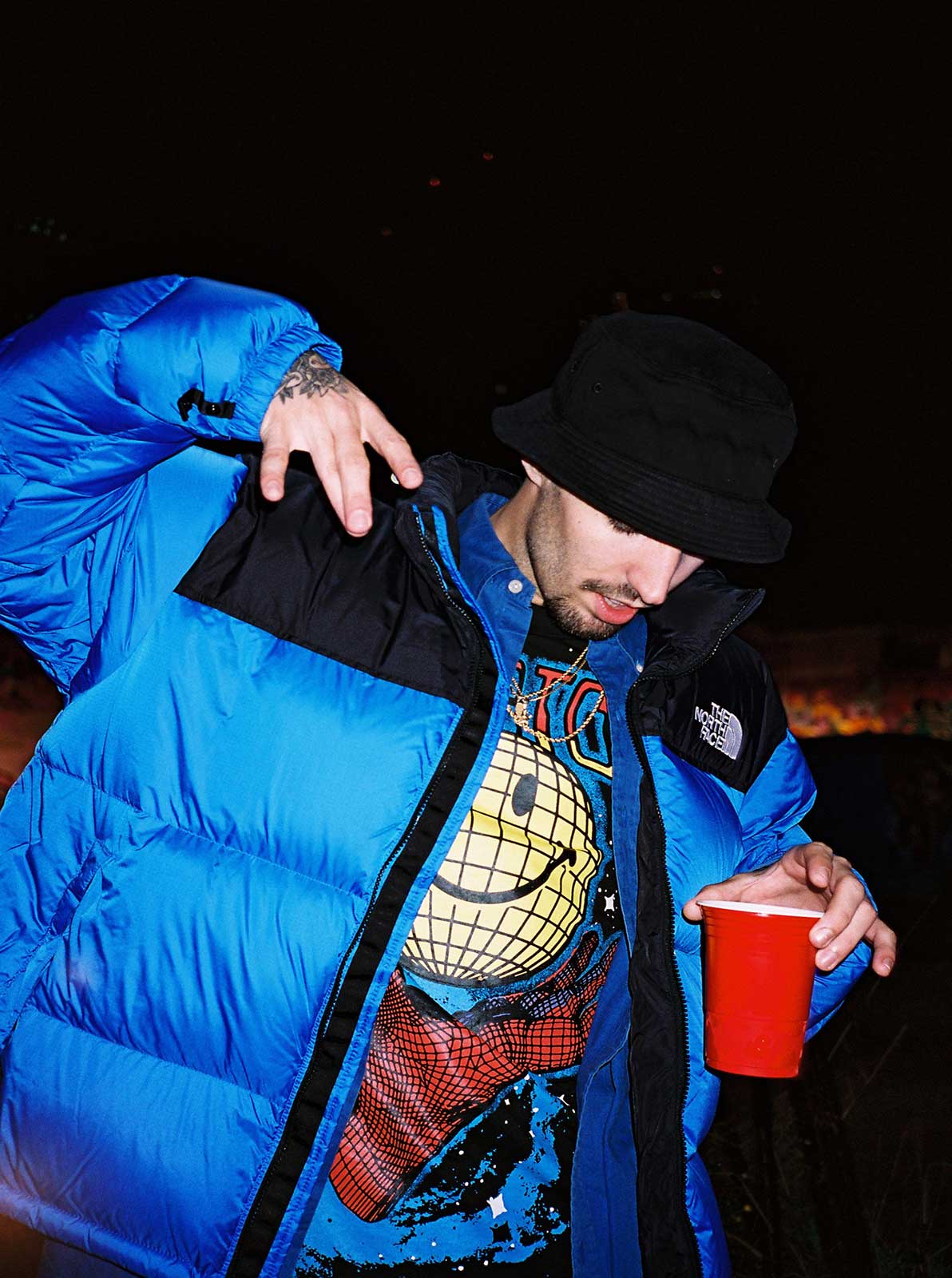 Photographers like Jamel Shabazz and his portraits of the NYC colored community, as well as Martha Cooper who portrayed the grafiti scene in its early days. Also, Joseph Szabo and Susan Meiselas' portrait of American teenagers.
On the other hand, the ostentatious style and the excess of 80's fashion: Versace, Moschino, Mugler… The jewels, the furs, the gold. Helmut Newton's kind of powerful woman, sexy and tough.
H – What elements are essential in an outfit signed by A. Murillas?
A – There's always excess. Provocation. A style by Ana Murillas is always shocking. I always try to go a step further, I run away from the predictable or I turn the expected around, there is always a point that surprises you, something wild behind it. In the end, my personality is in everything I do, and that's how I am.
What can NEVER be missing is a powerful concept behind every idea. A good concept is the basis of everything, then you can transmit it in many ways, it depends on the medium it is aimed at, the style of the photographer, the brands you have to use, etc. There are many variables, but from there, from that very solid and well thought out concept, then everything flows and you can improvise or add and subtract.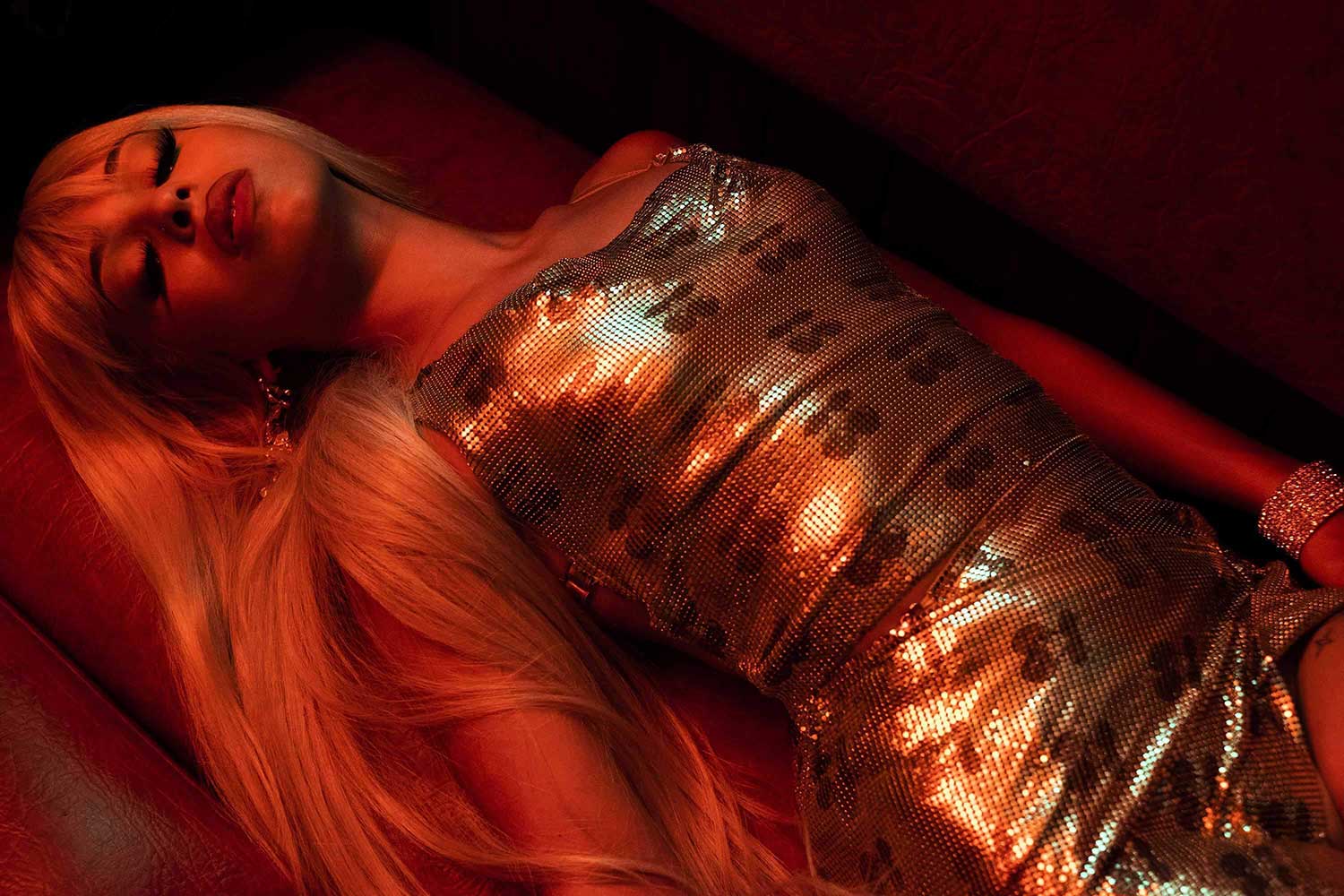 As a main rule, I use a lot of accessories, a lot of bling, a lot of gold. I love maximalism, if you can add anything else, I'll add it. I add. The more the better. It's like in a game when you see a lot of things together, sometimes very randomly, work, it's exciting. I also like to play with colors, weird combinations, mixed prints, full-color looks, etc. I try to get as much as I can, to force the move until I'm in the line of kitsch, without being so.
Even in styles that may seem simpler or minimalist, more refined, there is excess somewhere and it is always very thoughtful. It can be in the use or combination of colors, shapes or just in the concept that is developed, even if it's very simple, but you can say: wow.
H – What skills do you think the stylist behind an international pop icon has to have?
A – Point number one, I think you must be a music nut. Basic. Have pop culture, and not pop as a music genre, but in a way of being familiar with the world of entertainment and popular culture.
Understand the energy that is generated in a concert. What means for people to go to see an idol live, the feelings that it generates, the passion, the high of hearing live the favorite theme of the album that you like, adrenaline, the bass rumbling in the chest, all that movement. That's the basis.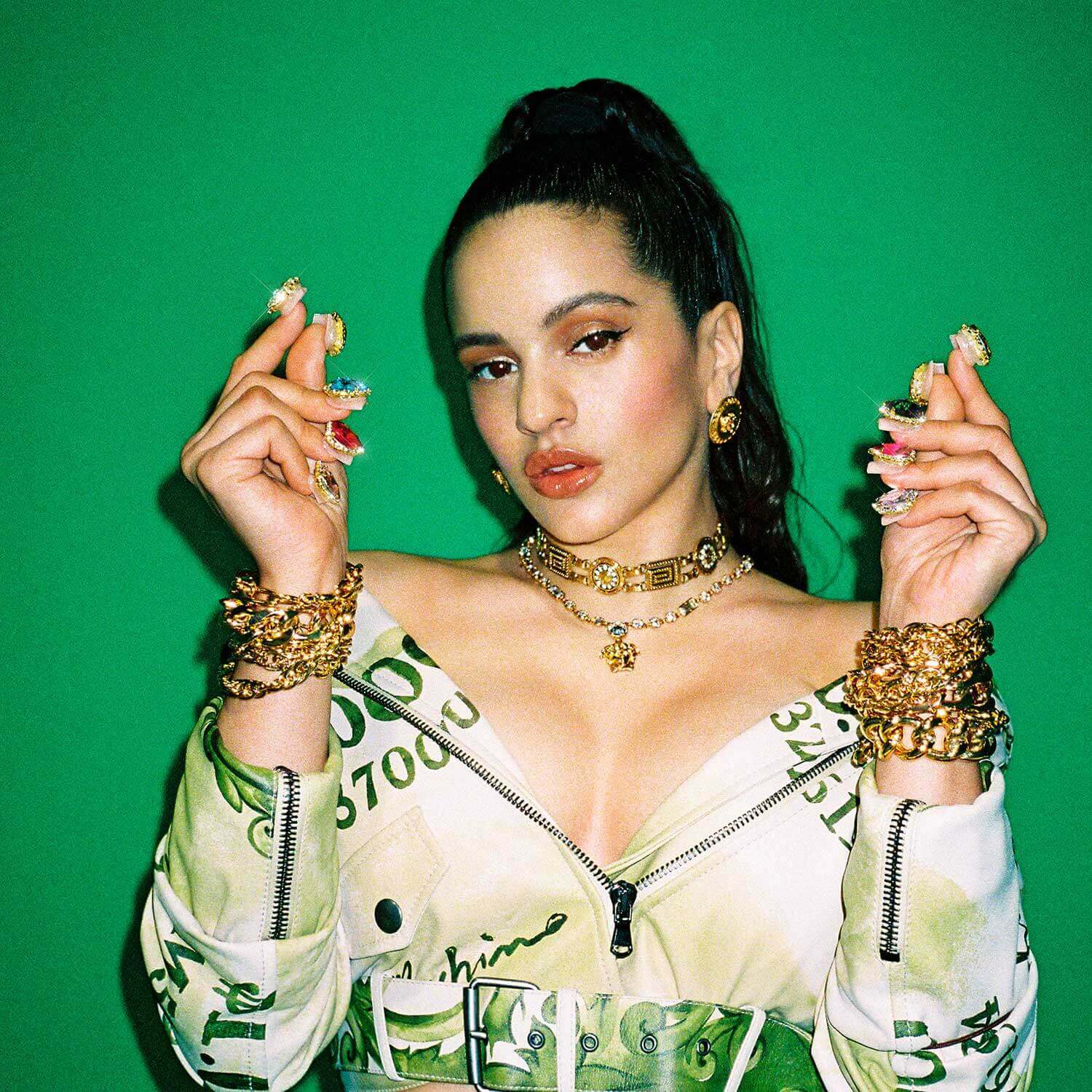 Understand the ICON moment. These people are icons to many people, they idolize them. That's very important. One person on stage, and ALL with eyes on them, people who may have traveled from far away just to see him, who have been saving a lot to be there, etc. And you have to give them a show. And how the artist appears on stage is part of the show.
H – Talk to us about the creative process you follow when creating a fit.  Do trends influence your decision?
A – Undeniably the trends have an influence on it. A trend to fin and in the end it is nothing more than the translation of what happens on the street. There is a very strong sociological component to fashion. What you see in the mainstream, comes from the underground, but at the beginning it has been a niche. And if you want to connect with the audience you have to be in tune with them, with what they see, with what they live, with what they like at a certain moment.
What I do is express it in my own language. That's the key, not to be too obvious or too literal. Adapt the tendency to a certain moment, or develop X concept from a 'trendy' prism, anything.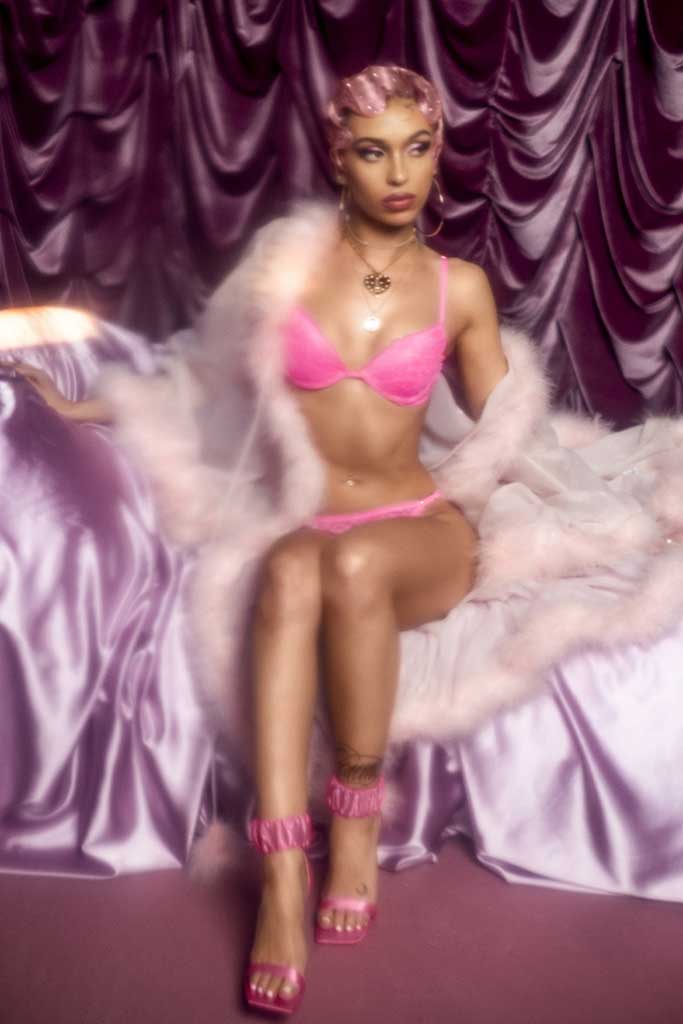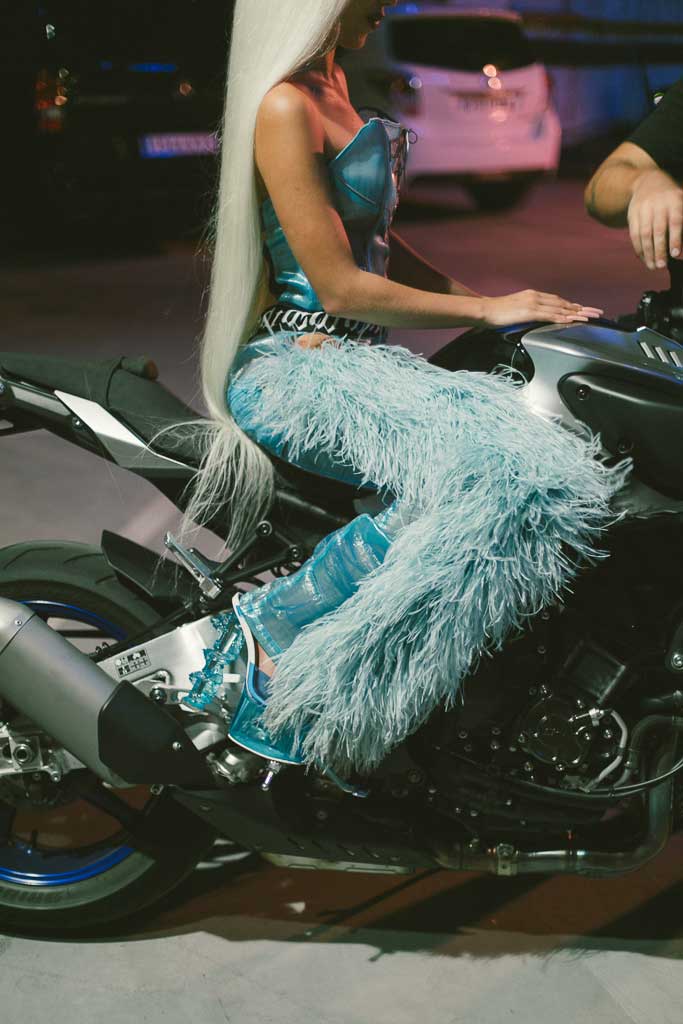 The first thing I do is think about what I want to convey, what character I want to create. Usually, I think of two or three different concepts and mix them together. I look for references to those 2 or 3, old editorials, archive photos, a lot of documentary photography from the 70s, 80s and 90s, and current things that I usually find on Instagram.
When I have everything together in a folder, I can see it starting to take shape. That's where I get the essentials, what best conveys what I have in my mind. Then I make a moodboard, a collage, which captures everything perfectly.
From there, I talk to the team, we exchange impressions and I really know what we are going to do there fija Also how we are going to do it, if in a studio or on location, what kind of light, the casting… This is a key momentum, that define aesthetics. It's not the same to present something mega glamorous on a set as it is in a scrap yard or to do it with a long-haired girl as with a shaved one. Staging is also key. When all this has been decided, I think about the brands that fit me and then, we go shopping.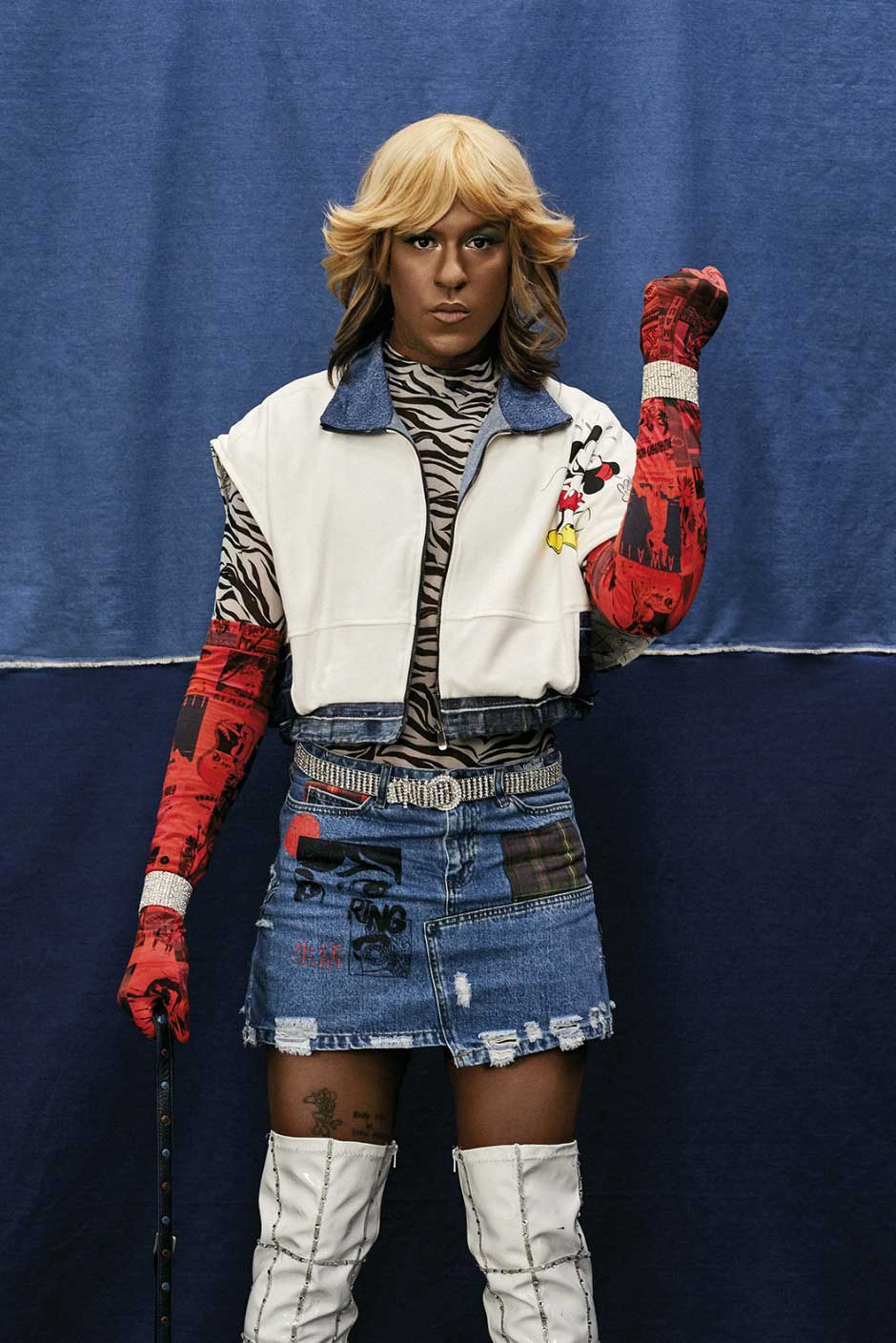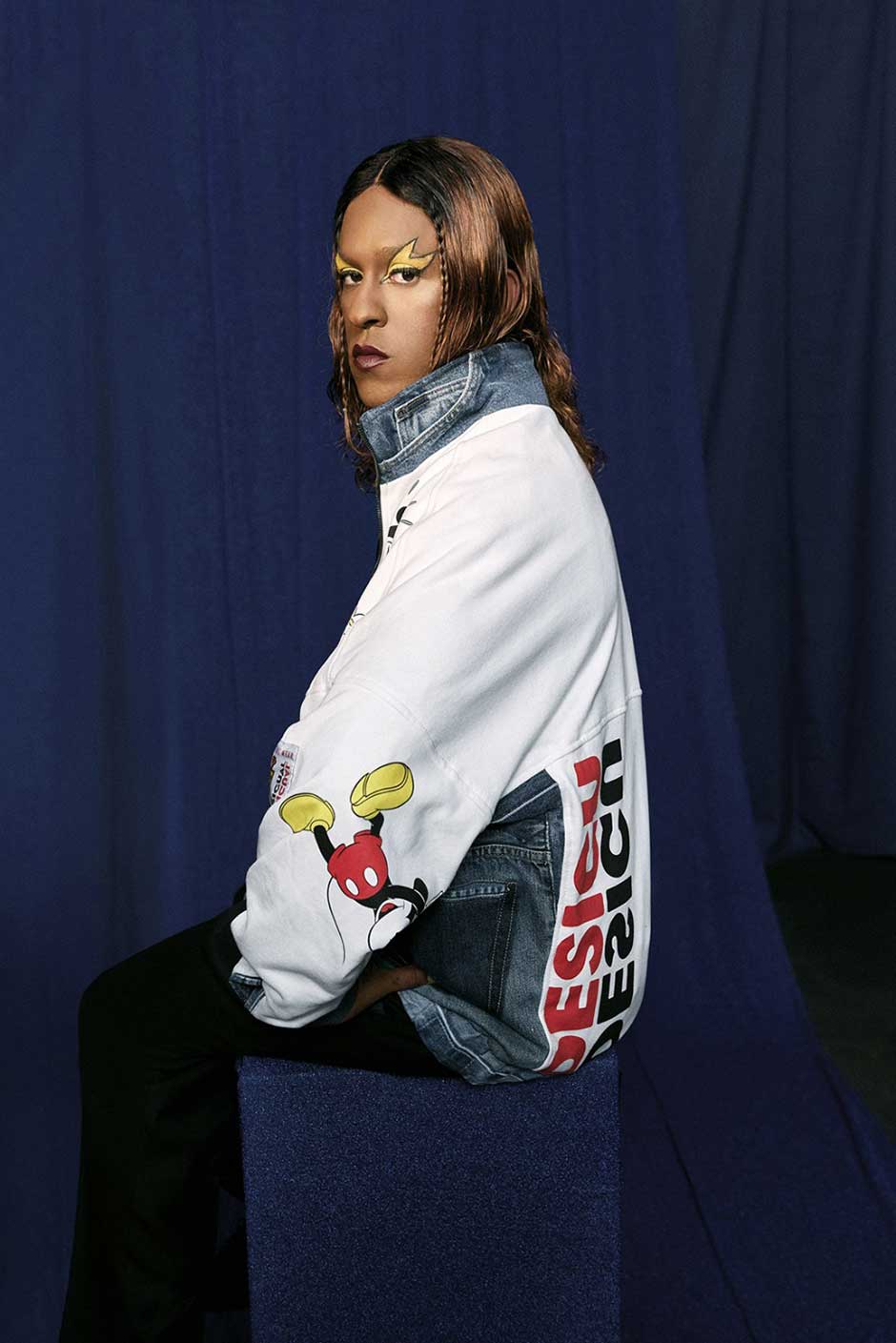 H – Do you think fashion is a language?
A – Yeah. Totally. What that language can be very simple or more elaborate, but how you dress says a lot about you even if it's unconsciously. If you use this tool in a conscious way you can transmit security, sensuality, power, etc. It is undoubtedly a means of personal expression, of individualism…
H – What could communicate the look of the 'idol' at a concert or a publishing house?
A – A lot of things, depending on the artist and how you dress him. My favorite concepts on stage are power and sensuality, what more could you ask for?
H – What role does the stylist play in Spain?
A – I think it is becoming more and more notorious and important in the field of music and celebrities.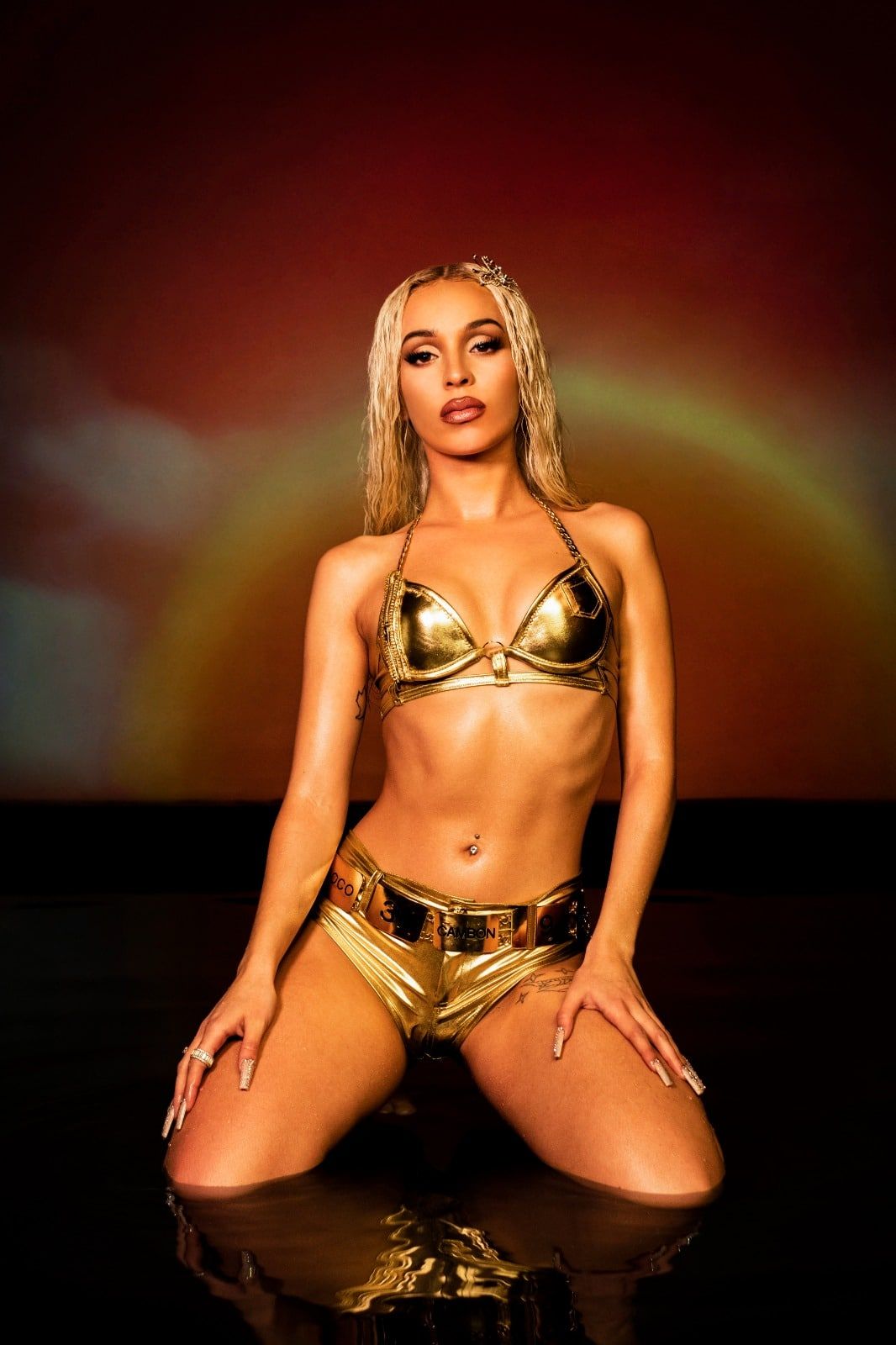 H – Tell me three people you'd love to dress. What would you put in them?
A – Cardi B. I'd customize the Moschino Prefall 20, all in gum pink. Missy Elliott 90's roll, all the old school street hits in sport key taken to the girly, pink gum bandana roll, an oversized pink gum fox jacket, a satin basketball shirt in pink crop top, super glued on shorts and super sport short in pink, a high heel sneaker roll to match, oversized chains, lots of diamond, lots of gold… mega sexy, super ostentatious and eeeeverything pink. 
Travis Scott. At this time I would do a post-apocalypse look Covid-19 ( lol). Inspired by Mad Max and the cover of the single Dark Knight Dummo, from the burning car. The custome of an holocaust survivor (lol), with a matching mask of burned and alienated skinnys, and a T-shirt with straps all torn, ragged roll, as if he had survived an atomic bomb or something.
Bella Hadid. I'd make a Uma Thurman-style editorial in Kill Bill, with biker pants and T-shirts, lots of leather, katanas, shirtless kids on motocross bikes with helmets.