READ IN: Español
The French brand, Celine, takes part in the closing day of the Paris Spring-Summer men's fashion week with its nostalgic collection from the 1970s, a temporary step backwards from Rock & Roll retro and the Hollywood of shirts with necklines and scarves around the neck.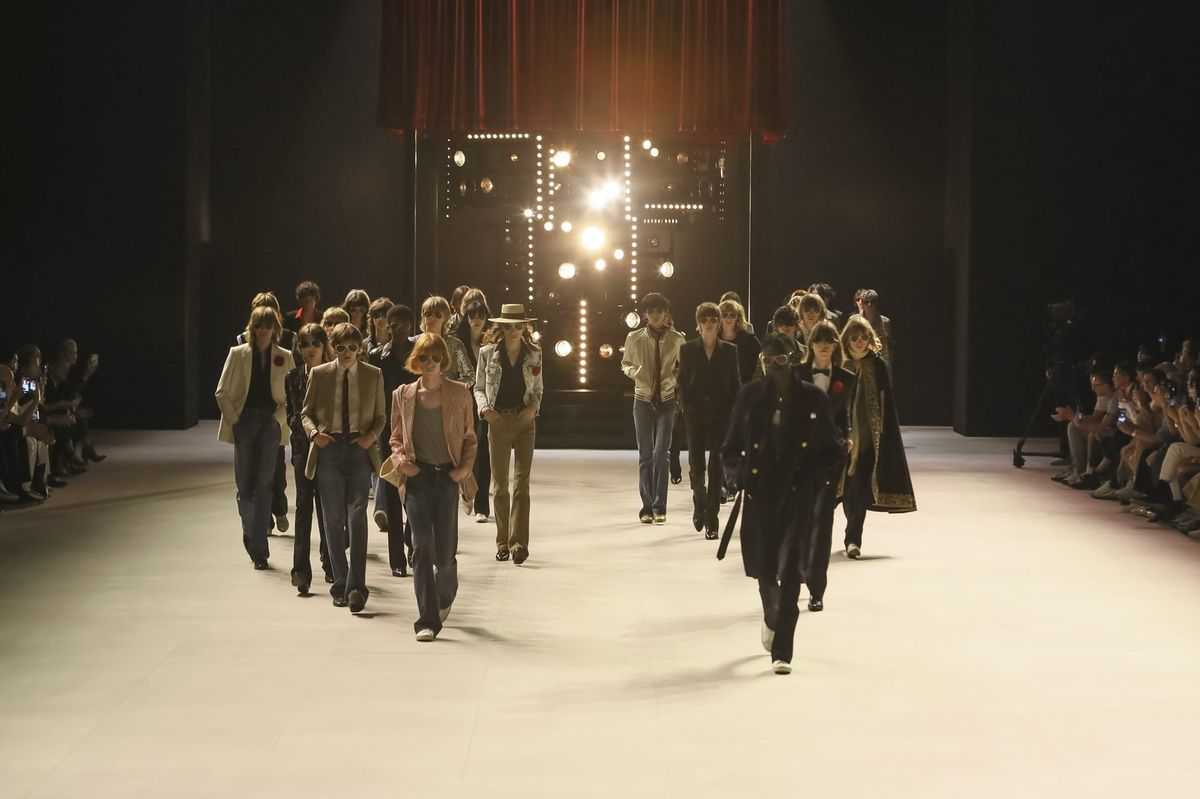 The interesting thing about the industry is the great variety of interpretations that designers have about fashion, how they tell through their designs a story full of previous influences and their own innovation. Hedi Slimane presented a collection for the SS 2020 season full of artistic collaborations.
"I'm nostalgic for things I've probably never met" is one of the slogans we've seen on Slimane's catwalk that perfectly define his proposal. The creative director of Celine was born in 1968, despite living in the 70s, his premature age did not allow him to admire in depth the style that flowed around him, however, was an important time that marked the world of fashion, Hedi brings him back in full 2019 with the collaboration of five great artists: David Kramer, Zach Bruder, André Butzer, Darby Milbrath and Carlos Valencia.
As if it was a time machine, as the models walked the catwalk the taste of the seventies became more intense. The flared jeans, open shirts and leather jackets were the most significant details, not forgetting the aviator-style glasses with dark lenses and silver frames.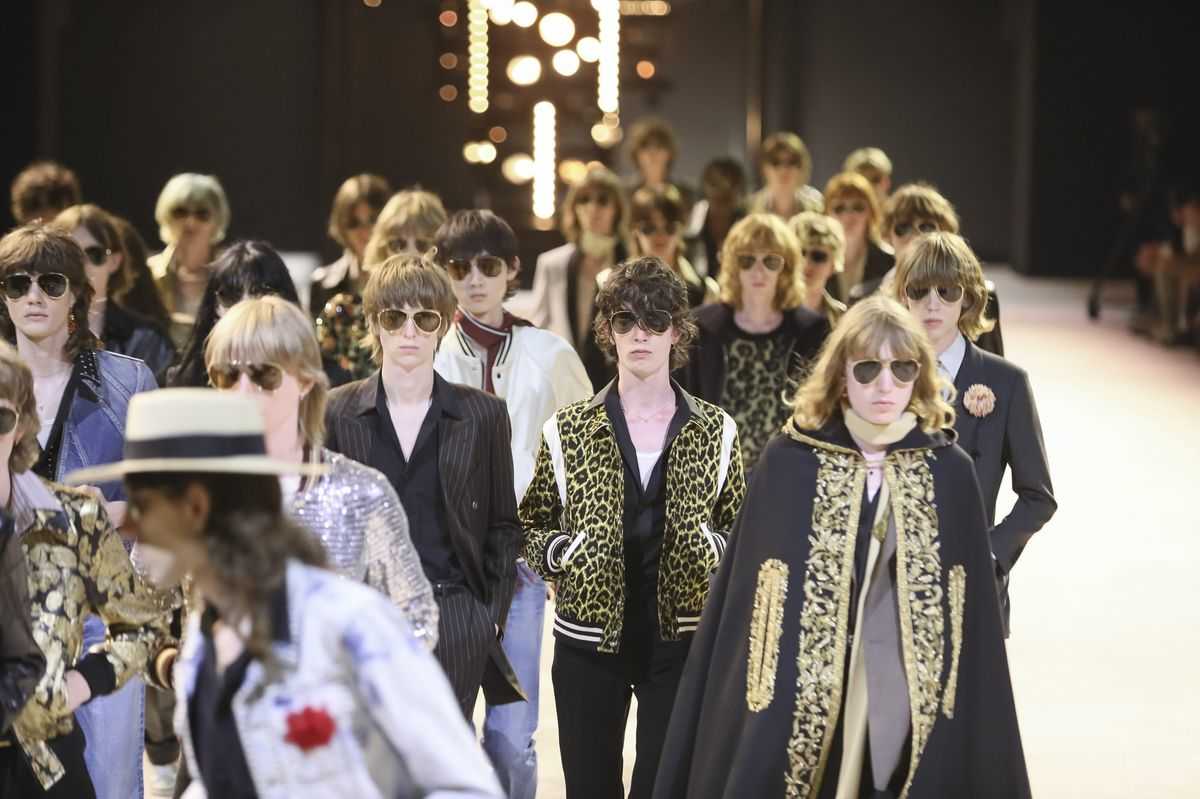 "I'm nostalgic for things I've probably never met"
The long, wavy and fringed manes were reminiscent of the late David Bowie and his retro Rock & Roll twist, and the young Jagger. In addition, the mixture of prints, stripes with polka dots and different types of animal-print resurfaced with the influence of the Hollywood of the 70's, film directors touring the production studios dressed in their own style and their eye-catching neckerchiefs have had their place in Celine's collection.
The models chosen by Slimané, with their slim, long and slender figures, recalled a moment in history marked by drugs. Not a single detail has escaped the designer of Celine, who has returned nostalgia for the 70s even to those who did not live it, but today will love it forever.