READ IN: Español
The Bad Bunny x adidas collaboration is finally a reality. After months of rumors and suspicions about the collaboration between the Puerto Rican singer and the three stripes brand, finally some photos of the sneakers collaboration have been unveiled.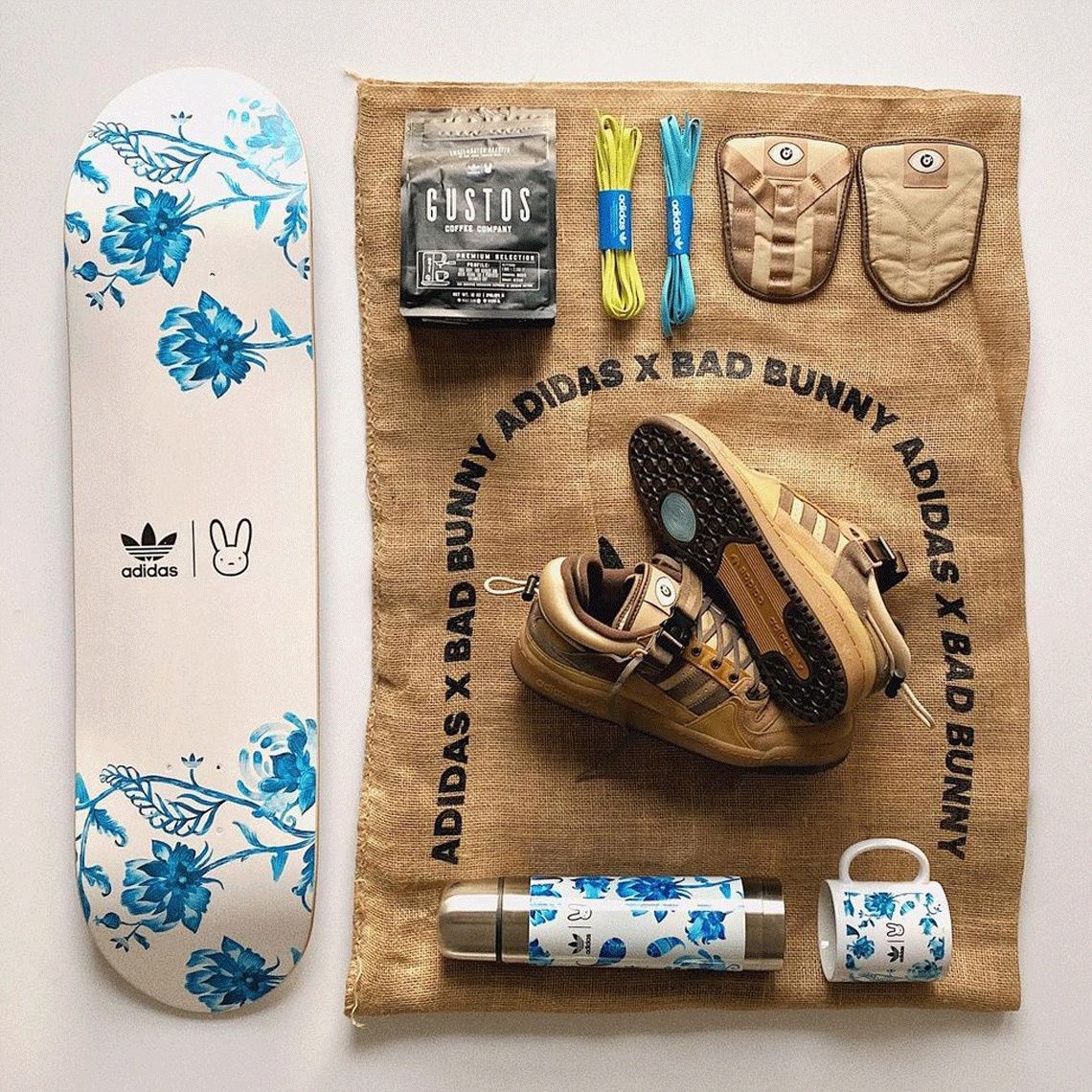 In the music video "Yo visto así"-I dress like this- we could already see a preview of the collaboration between the brand and the singer, but there wasn't much more news about it. Recently, Bad Bunny posted some photos on Instagram wearing the sneakers, whose design is based on the Adidas Forum 84 Low.
The shoe is inspired by skater culture but Bad Bunny wanted to put a twist on the classic silhouette. The color palette leans towards light brown, cream and tan tones. Bad Bunny adds his bunny logo to the sole, and on the tongue of the shoe we can see "the eye" as a symbol. On the upper, right on the tongue area, a functional strap reveals a Velcro strap on which we can read "YO VISTO ASÍ" -"I LOOK LIKE THIS"-. The design, apart from having brown laces also comes with the option of bright blue color, which we have seen in the singer.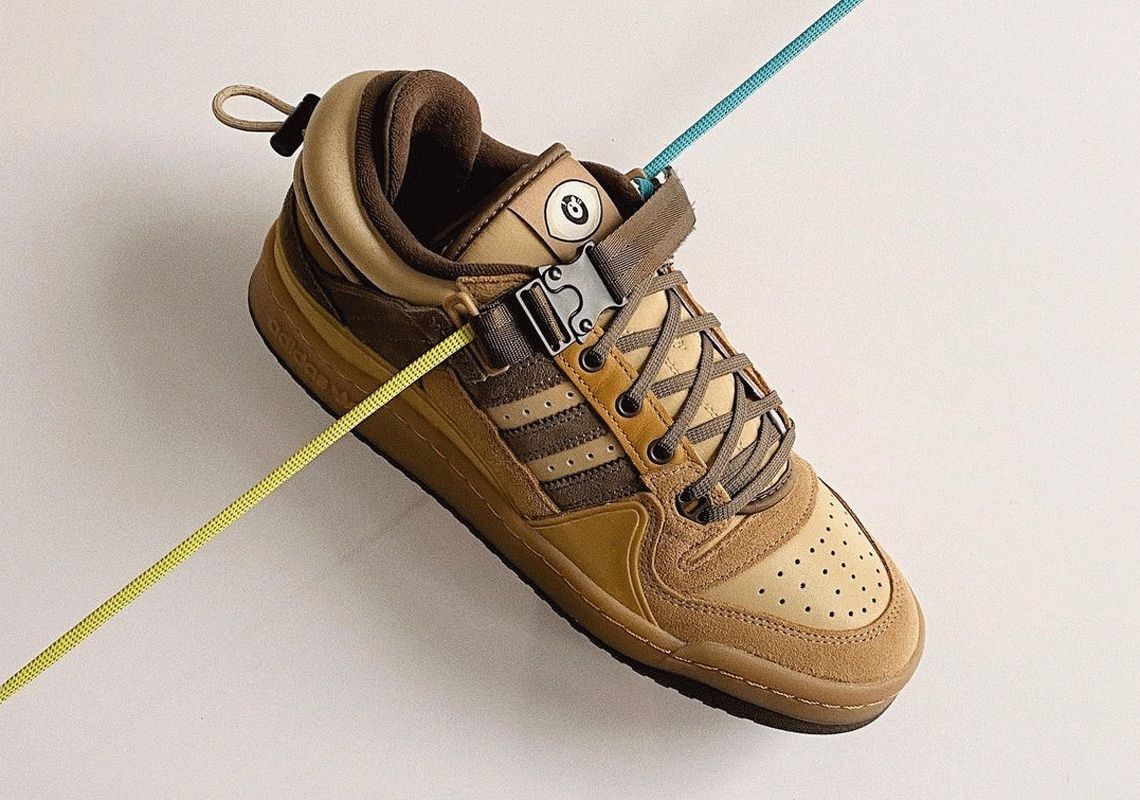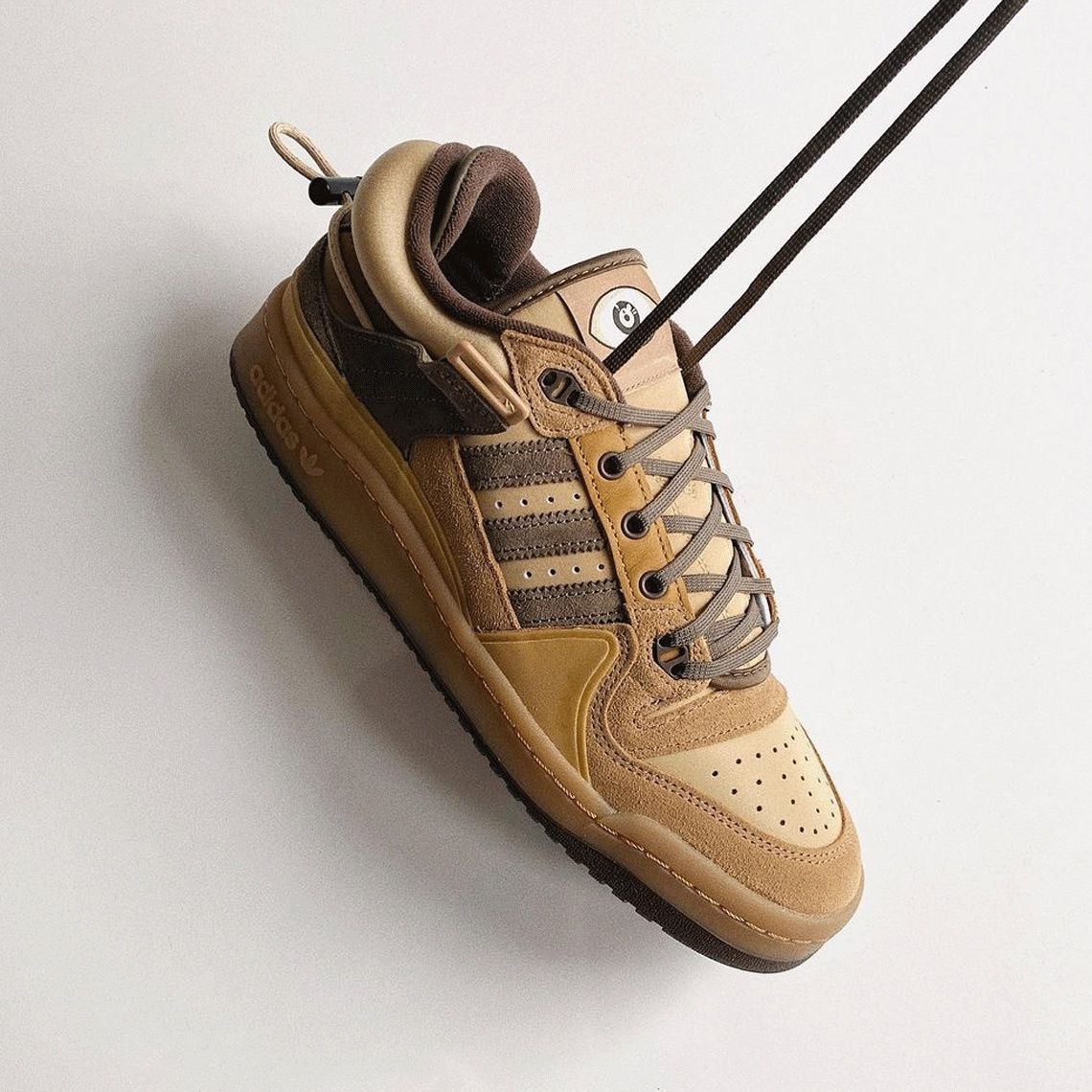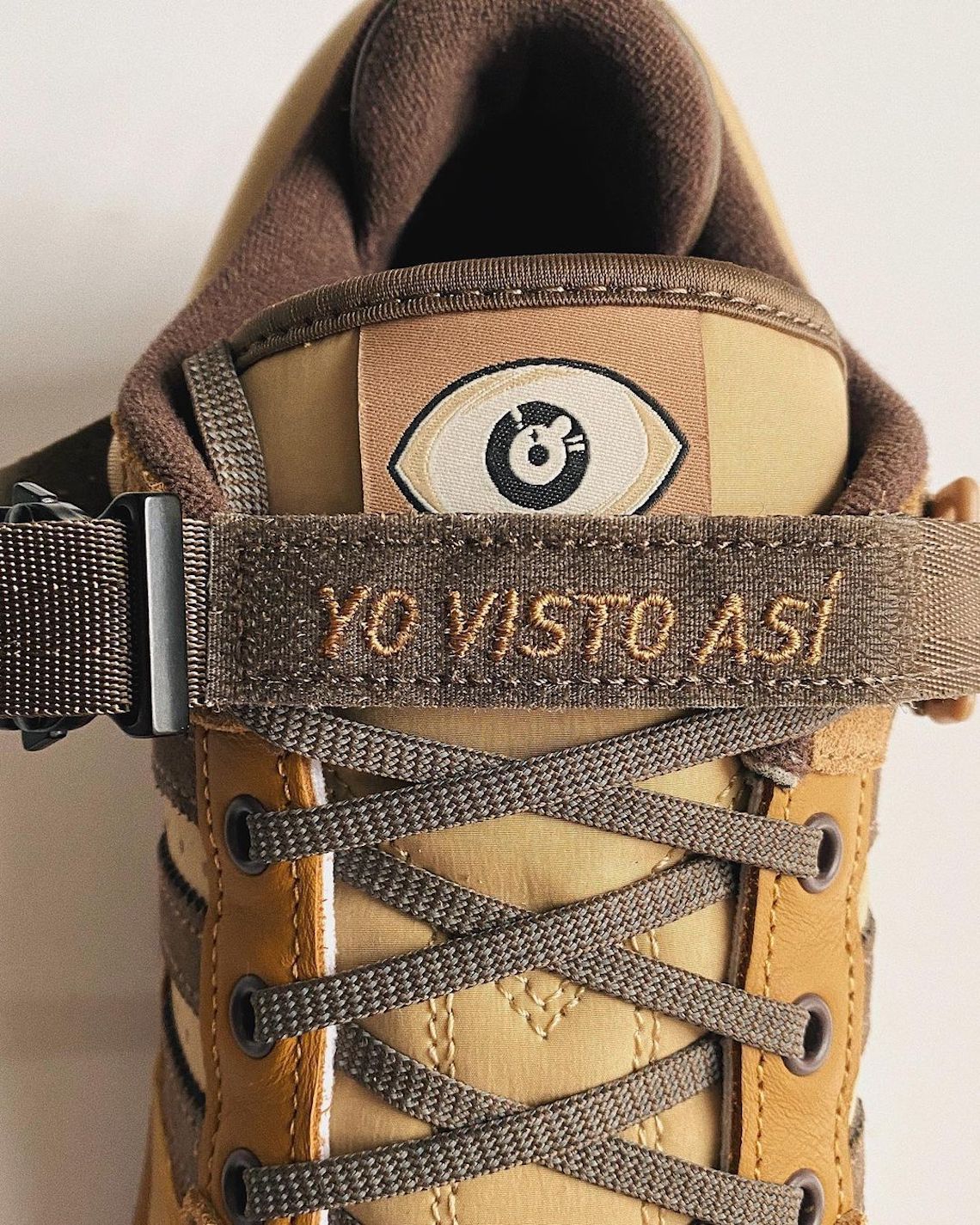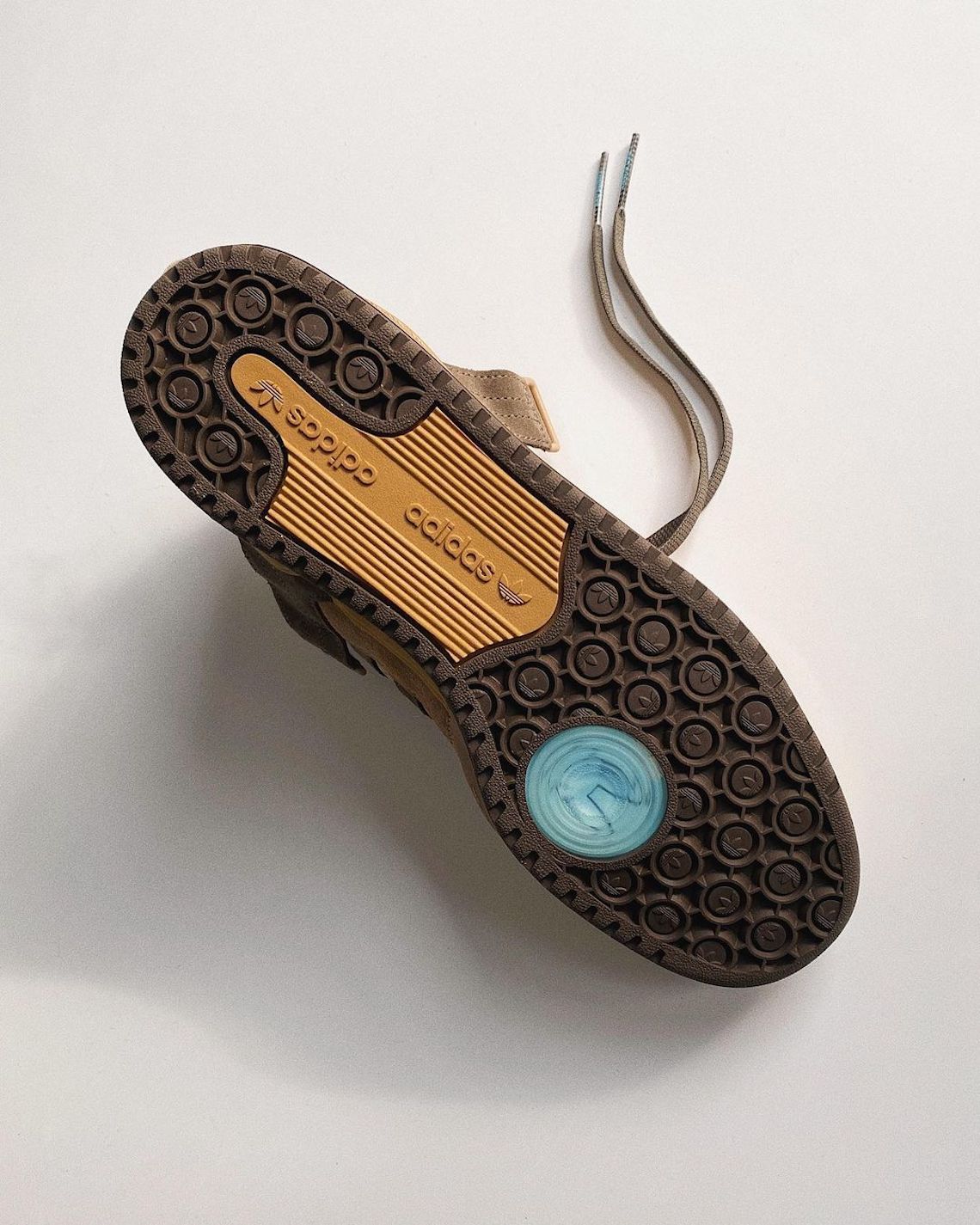 What appears to be a Friends & Family pack of the sneakers comes with a skateboard, a pack of coffee, a mug and a thermo.
Not long ago Bad Bunny released a collaboration with Crocs, and it looks like the artist is picking up steam in the sneaker world. At the moment there is no official release date for the Bad Bunny x adidas Forum Low collaboration. What we will do is let you know when it is announced. According to rumors, it's likely to hit specialty stores during the summer.