READ IN: Español
The 90's-00's revival is more latent than ever. The most recent gesture was seen in Dior, who re-launched its famous saddle bag, a symbol that was embodied in the figures of Paris Hilton and Carrie Bradshaw in this era of very "hot" trends.
The iconic equestrian-inspired bag was introduced when John Galliano (@jgalliano) reigned at the French firm in the year 1999. It was presented again at the fall 2018 collection parade. Dior's designer, Maria Grazia Chiuri, completed the looks of the catwalk with an almost identical version of the previous saddle bag, as this time it is a slightly larger model than the original one.
The models on display, which have been available since July, consisted of one in black calfskin, one with the brand's logo, one with beaded ornaments and another with patchwork flowers, which connected the accessory to the activism of the 1960s.
With regard to the introduction of the bag in the new collection, Chuiri justified that "I thought this collection would be an opportunity to relive the timeless beauty of the saddle bag. I consider this icon from the recent history of the house to be the perfect accessory to face this battle that is everyday life…". "The saddle bag is so comfortable to wear with its long strap that you almost forget it's there… it is also practical as it allows you to carry everything you need with you", she added.
Soon after, models and influencers like Bella Hadid or Chiara Ferragni (photo) were seen wearing this item, which revolutionized the vintage sale of the saddle bag on the Internet, as happened on the Vestiaire Collective page (If you're fast you'll still be able to get one for a relatively low price).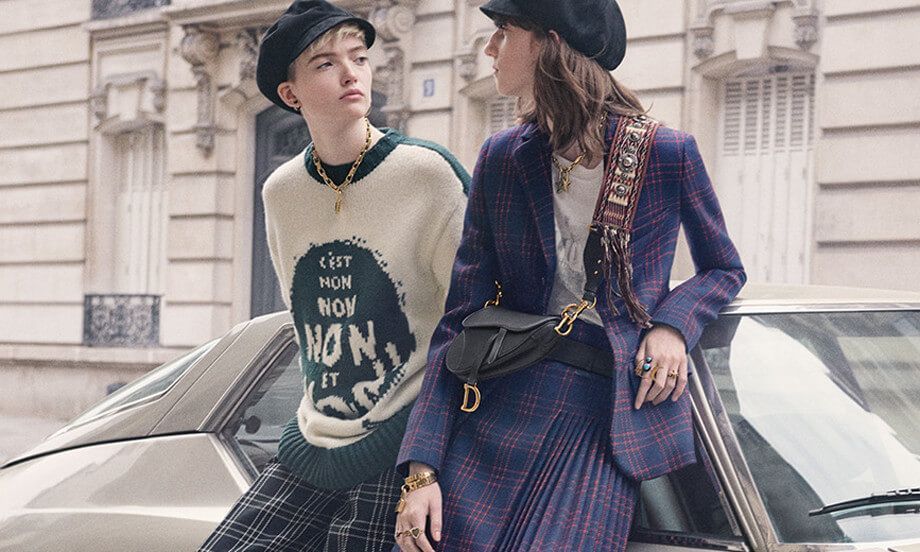 But why this launch right now? The analyst Paola Carboni told the digital media The Business of Fashion that "Consumers are now calling for continuous innovation". That's why the saddle bag was taken out in the middle of summer, outside the fashion week calendar. "It is consistent with the changes in the creative direction of LVMH (the group that is the shareholder of the Dior brand), the idea is to constantly renew the offer", concluded Carboni.