READ IN: Español
Alessandro Michele returns to the action to immerse us in another scene in which we would like to live forever. The Gucci Tailoring party captured under the lens of legendary director Harmony Korine, becomes an escape from reality in which to experience 'The Life of a Rock Star' alongside Iggy Pop, A$AP Rocky and Tyler The Creator.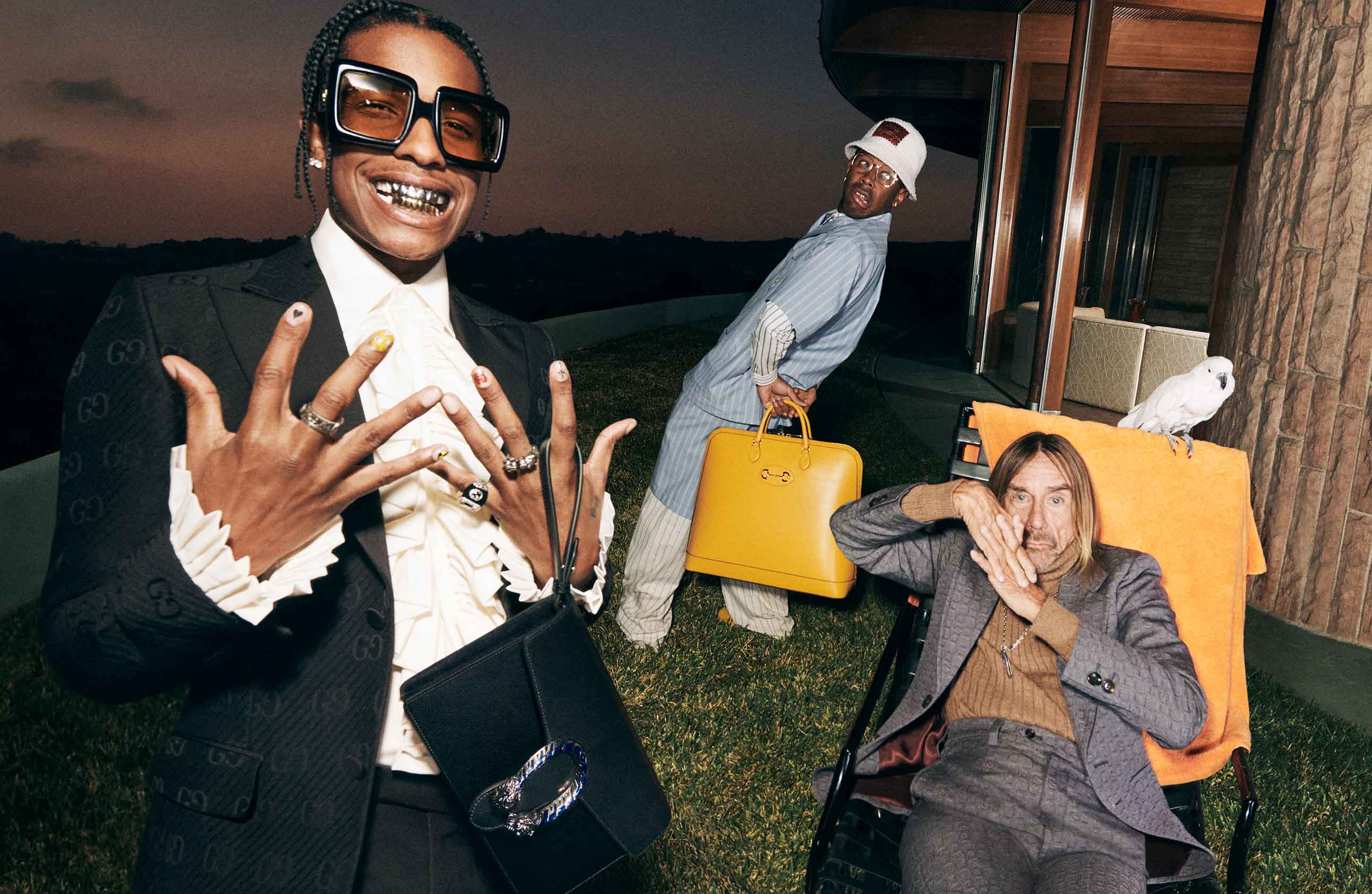 The eclecticism of the creative director converges in the union of the artists that dress the new collection of suits for men of Gucci. Thus, both in the images and in the video directed by Korine, we see how the club of creative eccentrics experiences a holiday in a modernist mansion in L.A.
Between dreamy architectural spaces, musicians enjoy a spaghetti party, hang out with Iggy's parrot or dance until dusk in tailored suits with multiple prints, colors and fabrics that represent the creative spirit of Gucci.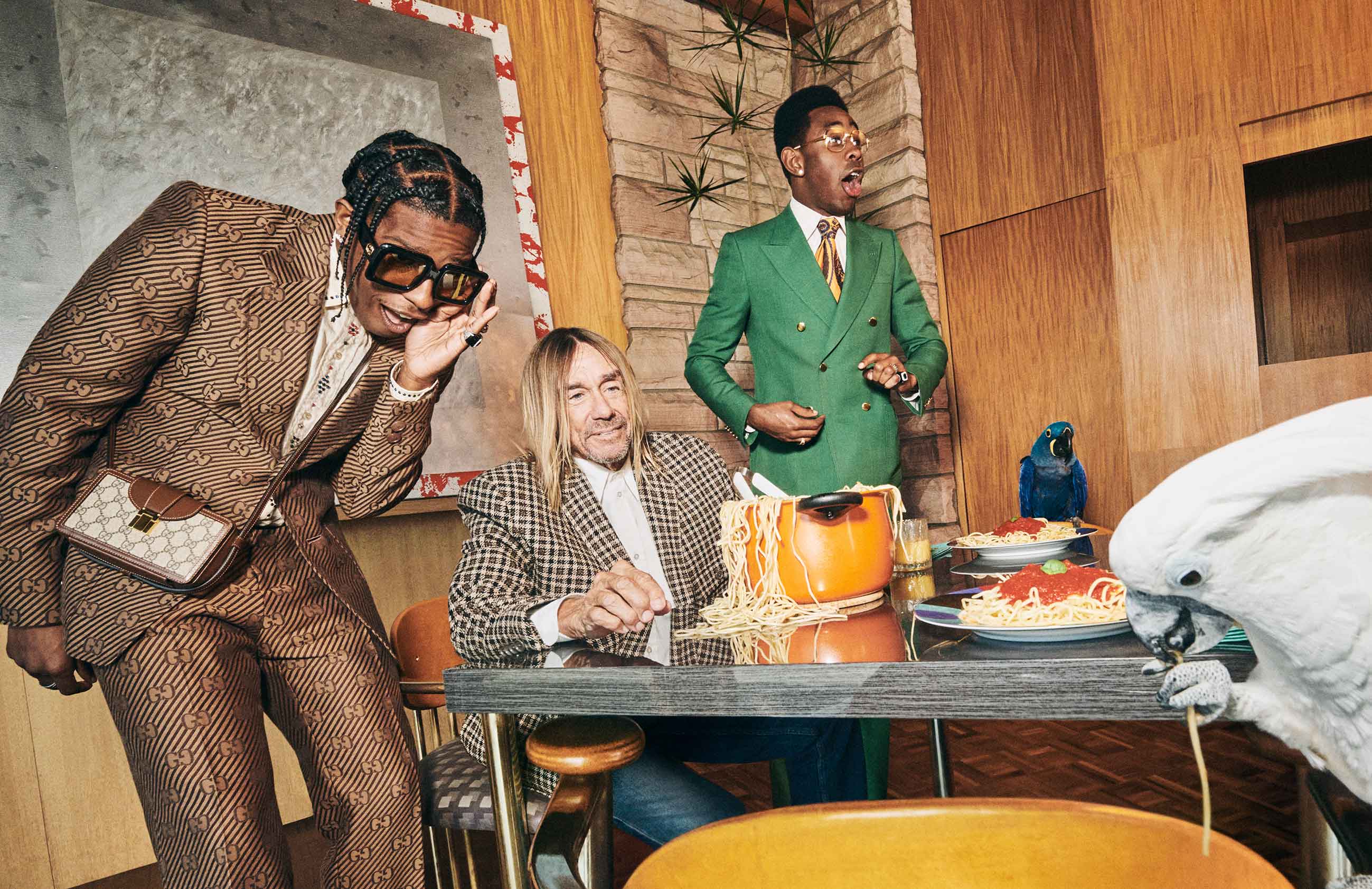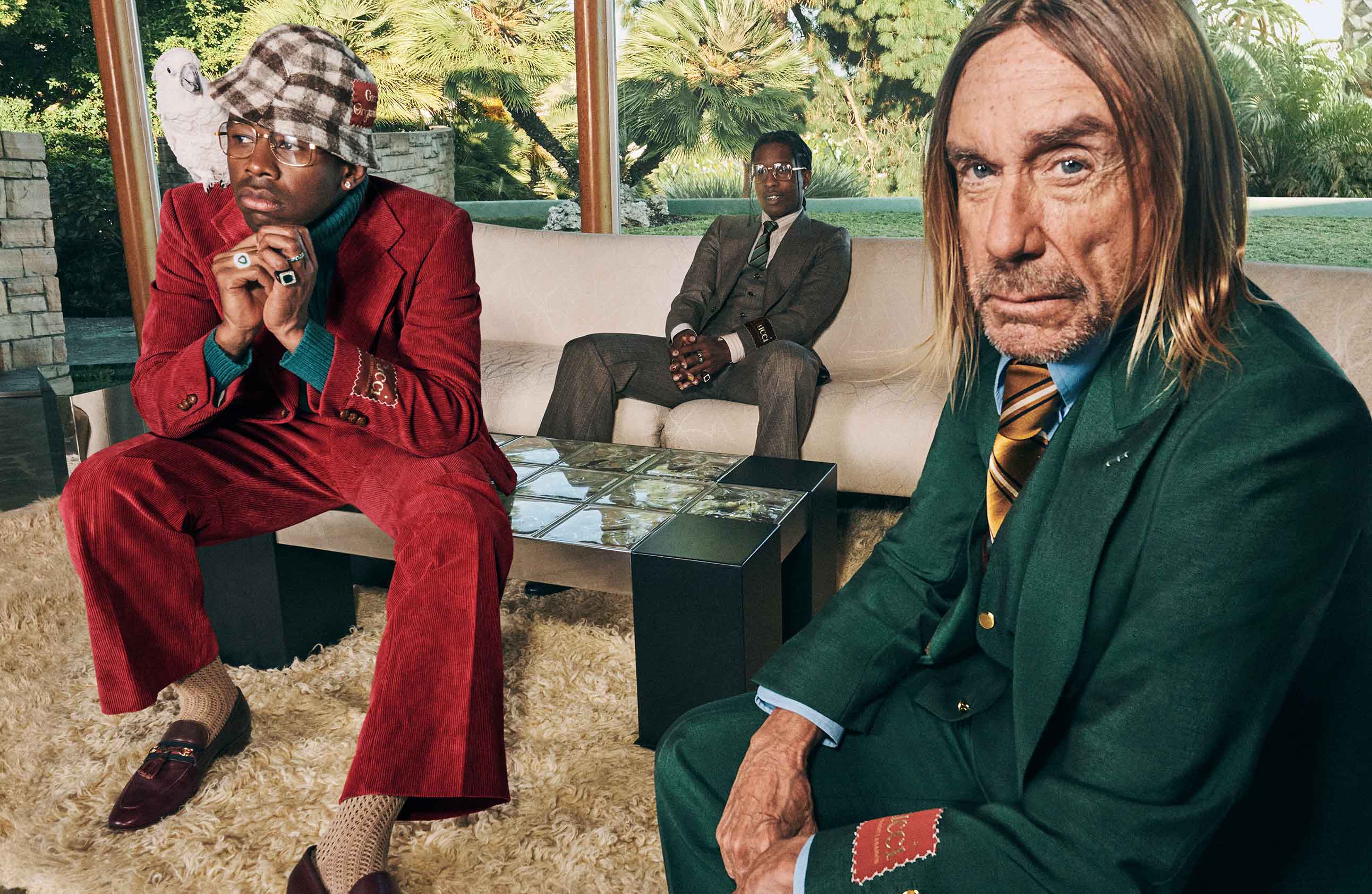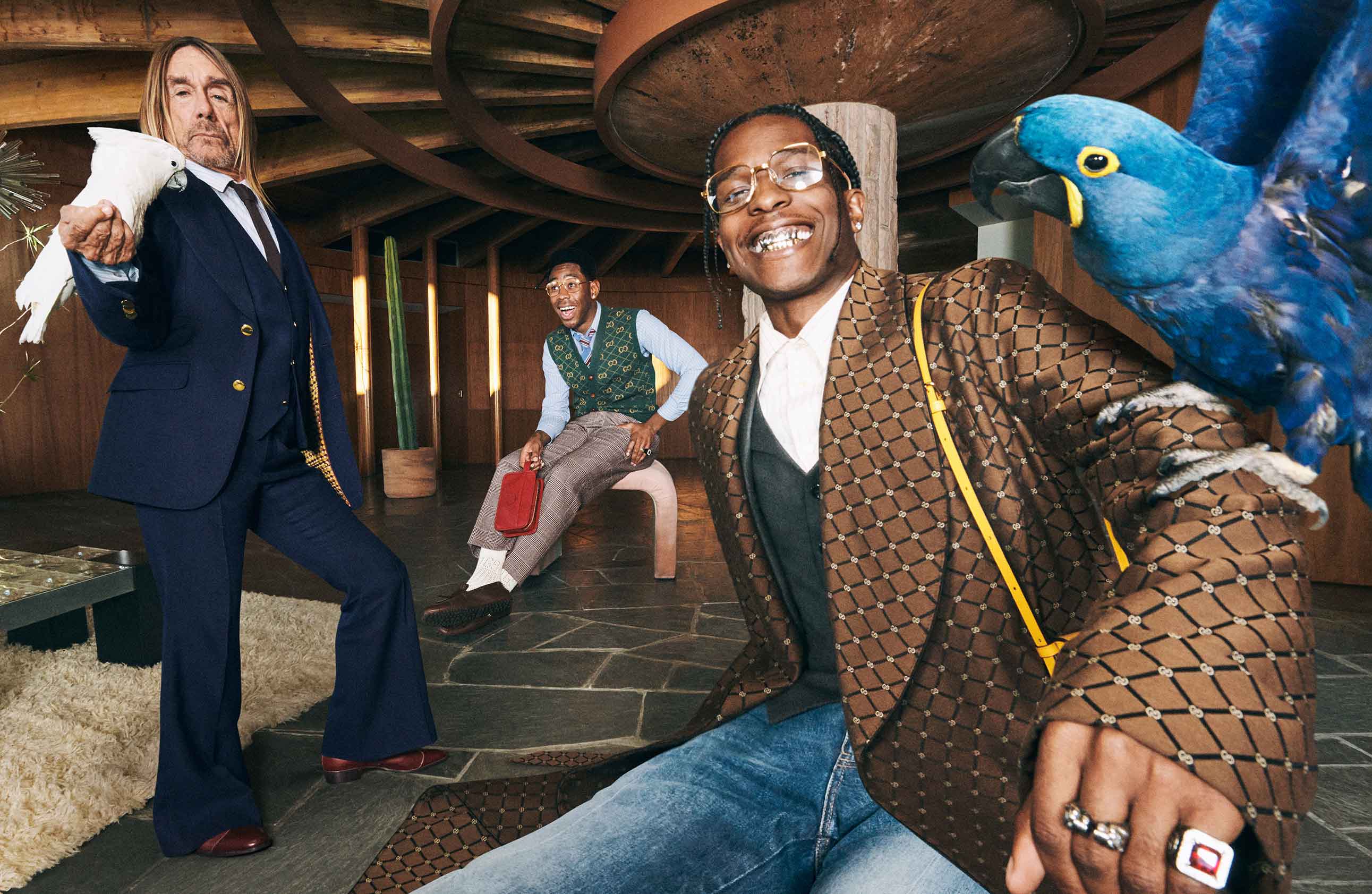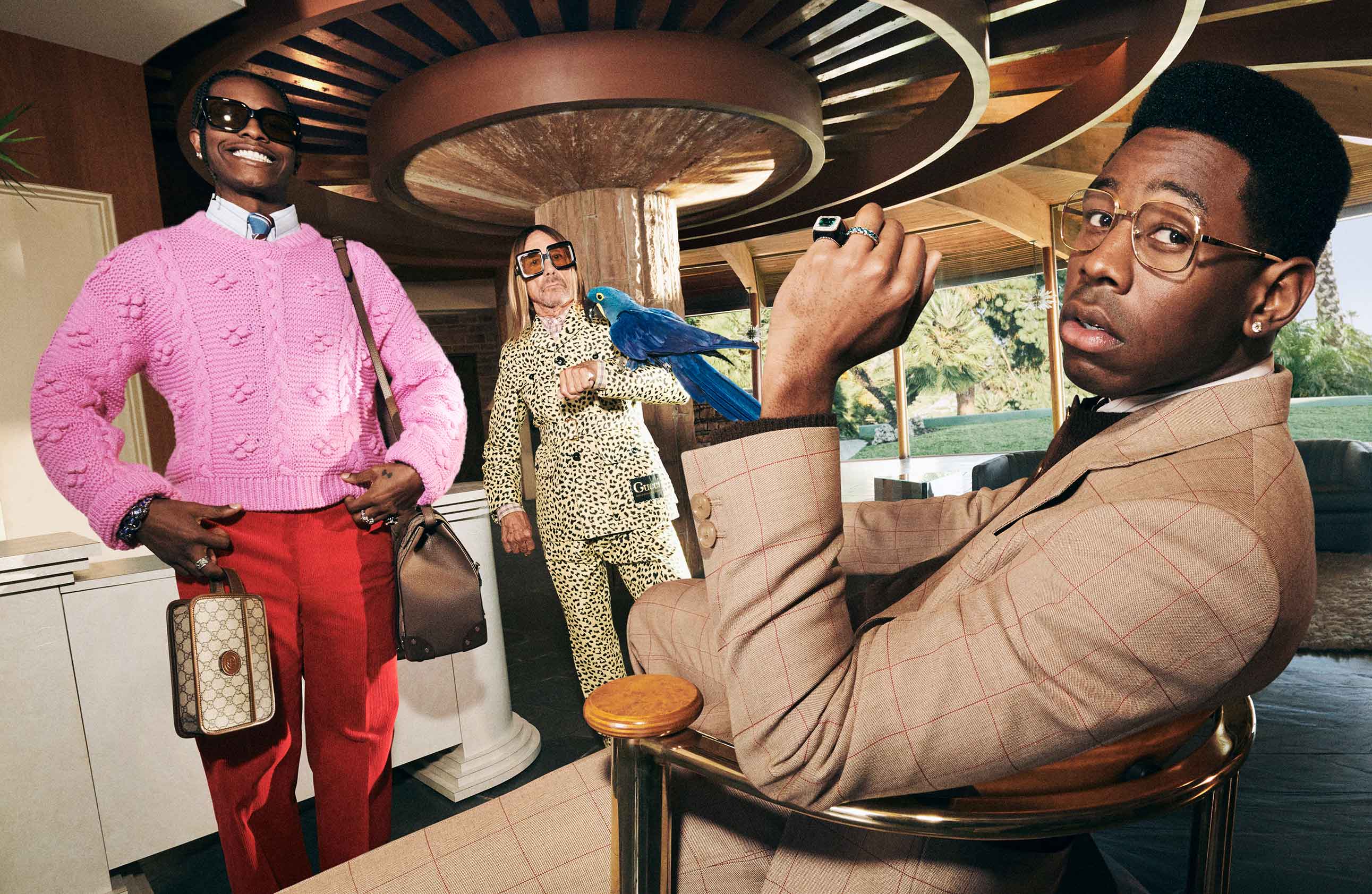 "The result is a group campaign with three men, who I think had fun too. There is always this image of eccentricity since, in fact, they are eccentric themselves. It also portrays a certain kind of fun and the idea of how one's obsession with appearances can create a kind of common ground and become a kind of brotherhood. It was beautiful to see these three men together, apparently different but very similar," explains the creative director.
"This is another chapter in this journey. With these campaigns, I am working on different ways to be elegant, and these three men embody this idea perfectly. I like to tell the story of elegance in completely arbitrary and unexpected ways. Perhaps elegance is something that floats in the air and for which sometimes one is not even prepared. Male elegance can be unpredictable and strange," Michele continues.
CREDITS
Aristic Director: Christopher Simmonds
Photographer/Director: Harmony Korine
MUA: Paul Hanlon & Thomas De Kluyver
Talents: A$AP Rocky, Iggy Pop y Tyler, The Creator