READ IN: Español
The coveted Gucci x Balenciaga hacked collection is here. Through its official name "The Hacker Project", the collaborative capsule will be on display in 74 pop-ups around the world from 15 November.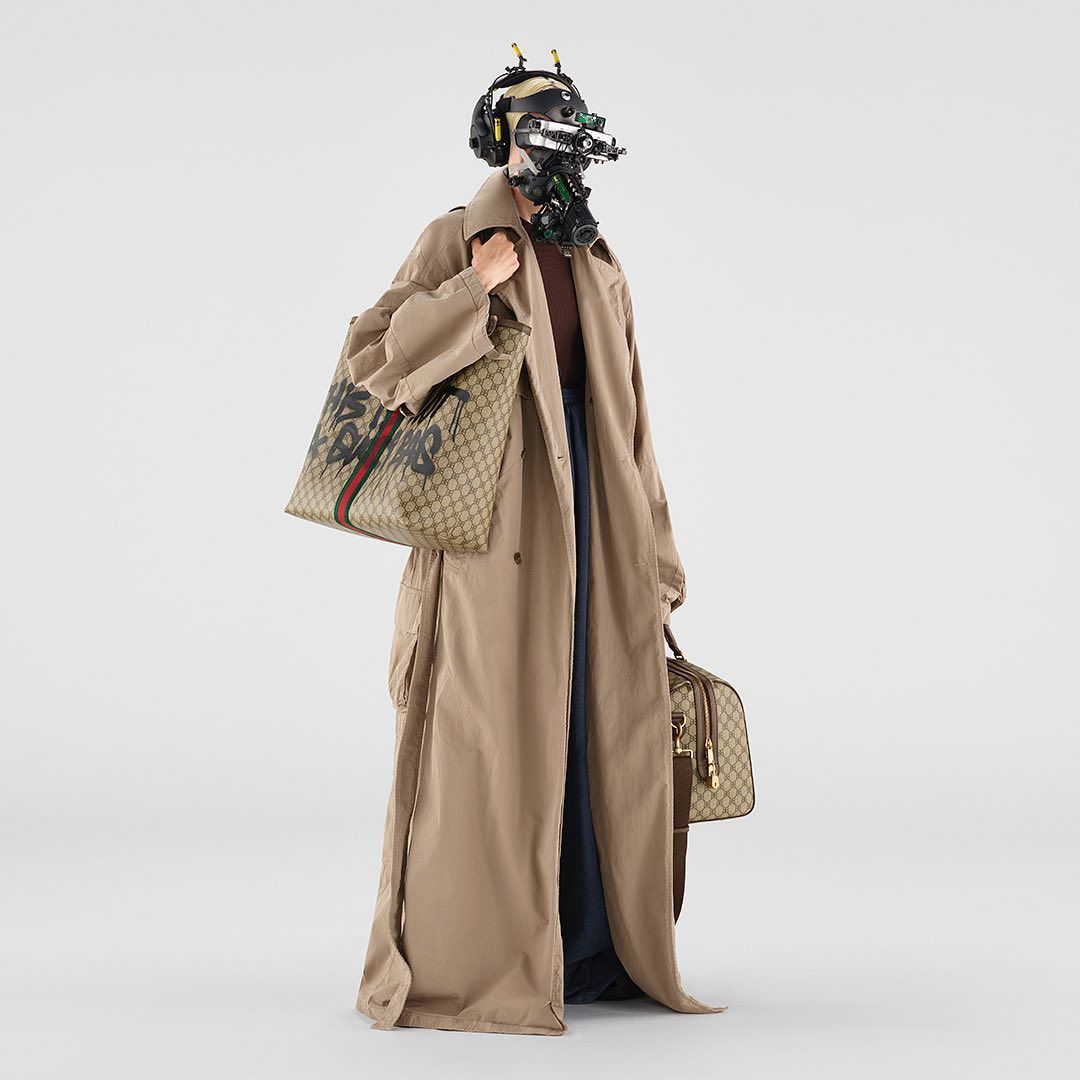 Gucci Aria, that sartorial paradise unveiled in April, in which the brand hacked Balenciaga's codes, is out now. The creative union, which connects monograms, logomania, and identities in a series of pieces, nods to the culture of counterfeiting, exploring ideas of authenticity and appropriation within the fashion industry.
The two Kering houses, merged in "GUCCIAGA", rework Gucci's GG logo, transforming it into a double B that permeates caps, jackets, and socks. Bags are airbrushed through graffiti art with "This Is Not a Gucci Bag" or mixed with floral prints like Gucci's iconic Jackie. Special mention here goes to the return of Balenciaga's controversial Triple S silhouette.
Discover the entire collection of "The Hacker Project" on gucci.com.