READ IN: Español
After more than two months of confinement and more than half a year of covid-19, we look back on the different proposals that have emerged to solve the million dollar question: what do we do with fashion shows?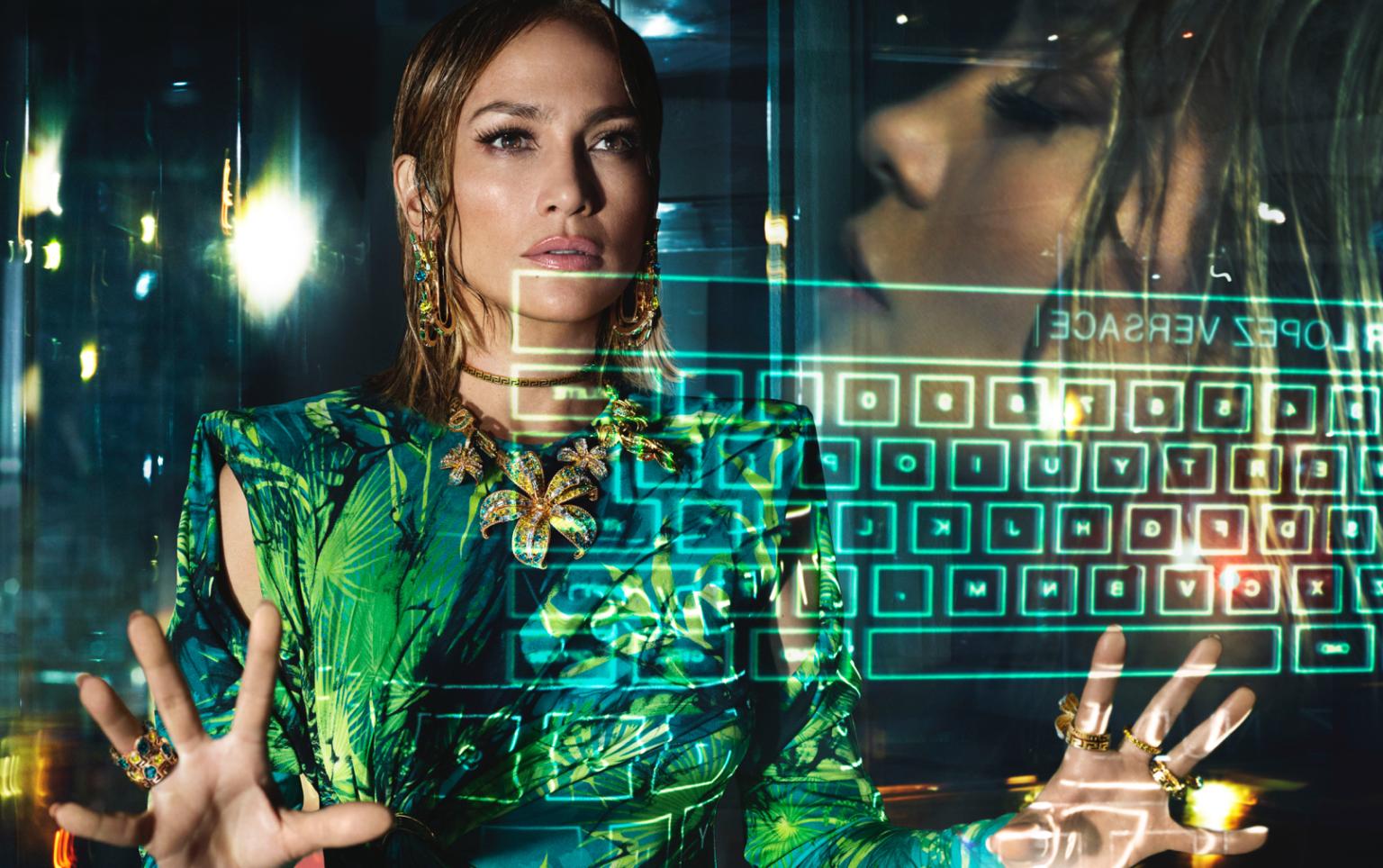 The fashion shows are one of the pillars on which the fashion industry is structured and a super powerful tool to show the collections, do networking and storytelling. But, despite the fact that they are increasingly designed to be able to be showcased on different platforms and reach larger virtual audiences, and despite the innovation that has been done for years in terms of augmented reality, virtual reality and technologies to be able to interact and buy live, the digitalization of these seemed not to have taken the final step.
It has been the global emergence that has accelerated the debate and called for inventiveness and creativity to respond to this need, both during the confinement, giving rise to virtual fashion weeks, and once returned to the new normal, with a possible new format of hybrid fashion weeks halfway between the virtual and the physical.
We review the evolution of fashion shows during confinement.
Fashion shows during confinement
Over the past few months we have seen a variety of proposals, starting with the top model show organized by Carine Roitfield to raise funds for amfAR and covid-19 vaccine research. In this one, the models showed their own clothes from their own homes (without any coordination whatsoever – there was not even consensus on whether the video was in vertical or horizontal format or on a theme or thread of the clothes). The result was a cute, somewhat naïve, video that collected about 300K views on YouTube and a lot of press, though, with faces like Irina Shayk, Karlie Kloss, Ashley Graham or Karolina Kurkova among many others.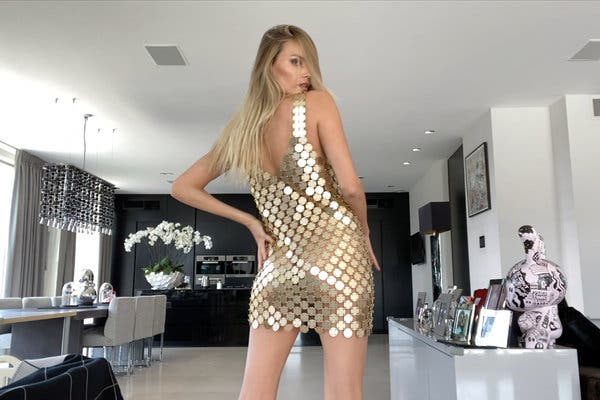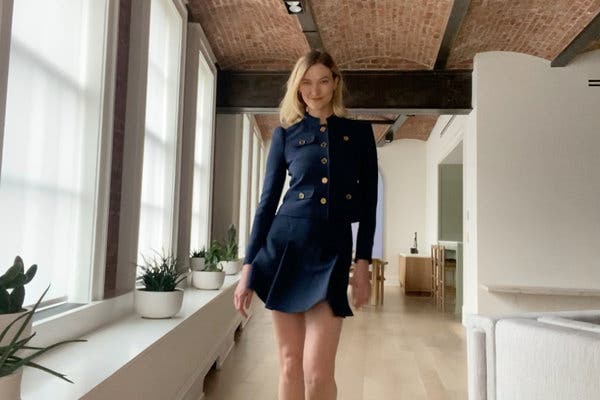 With the same approach, but in a well-planned way, British designer Christina Seewald showed her new FW20 collection in a hybrid lookbook/fashion show. Another proposal was that of Barcelona-based brand Paloma Wool, which in this case called on the collaboration of clients and friends of the firm to strut down an imaginary catwalk from their own homes.
There have been many more brands that have created this type of hybrid content between lookbook and fashion shows from the distance, as well as platforms that have emerged to present content jointly to gain more exposure. Under the name of Global Bridal Fashion Week, the Cinémoi platform compiled fashion films and shows from previous seasons of bridal brands to move the collections, even though had little of a fashion week.
Digital fashion
We have also attended unusual fashion shows on video game platforms such as Fortnite or Animal Crossing. Digital fashion is a booming industry, as it allows users to buy outfits to express their identities on these platforms. Paying for digital clothes is already a standard practice in Fortnite or World of Warcraft for years. So if there are avatars to be dressed and there is an interest in fashion in these environments, why not make clothes, events or shows as well? Luxury brands like Valentino and Marc Jacobs have created downloadable codes of their collections for Animal Crossing users during confinement. But regardless of the anecdotal evidence of these actions, what they have shown is that crossings between platforms and disciplines are more than feasible, the most relevant example being Travis Scott's concert at Fortnite with an audience of 12 million users.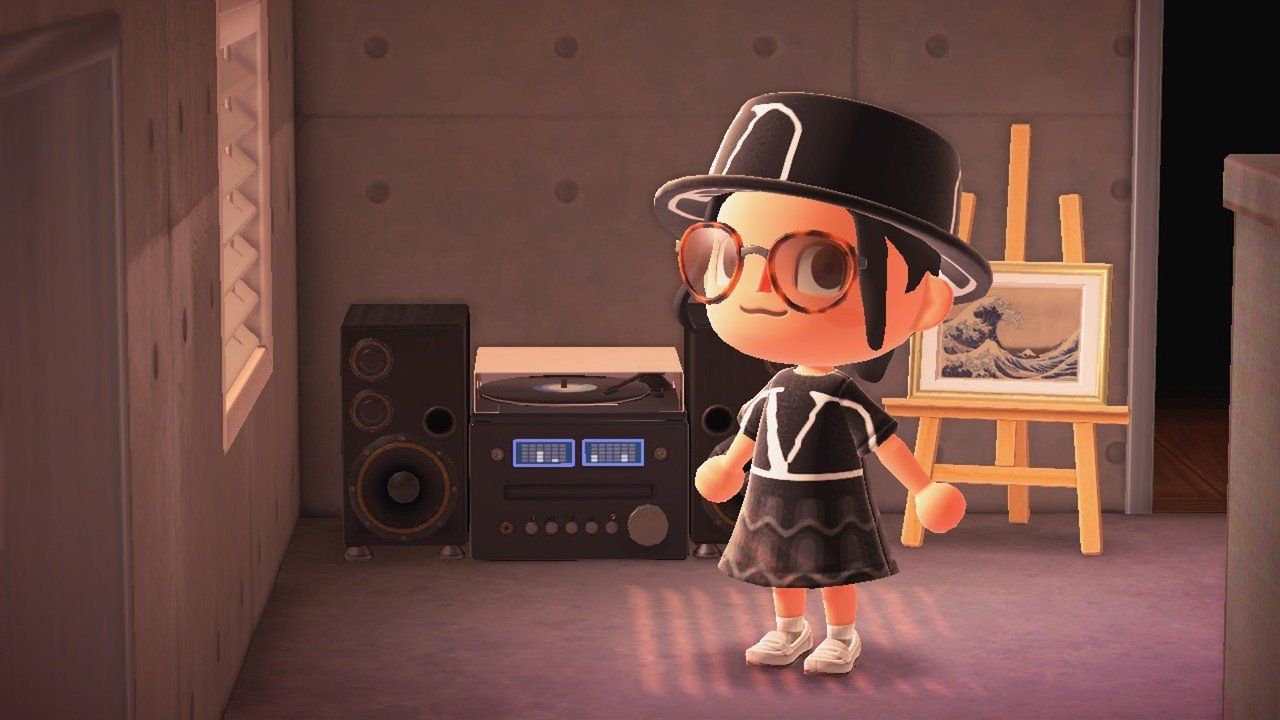 Working at the intersection between fashion and technology are the Dutch companies The Fabricant and the Norwegian Carlings, which have been developing digital display of clothing for years and with the confinement have seen an increasing interest in their services. According to Kerry Murphy, CEO of The Fabricant, thanks to these technologies we will soon see the first fashion shows with 3D avatars using digitally created clothes (we already have influencers and virtual models, why not put them on show), or with faces of real models transmitted to 3D bodies and real models wearing real or digital clothes.
The virtual fashion shows would also allow a complete customization of the shows. The rules of the physical world would cease to exist and beyond the traditional fashion show broadcasted live on social networks, the possibilities of virtual shows would be infinite, and locations, time and space would cease to be a barrier, allowing the creation of completely customised shows for each brand.
Fashion weeks
Shanghai and Moscow were the first fashion weeks to go digital in late March and April. Shanghai Fashion Week, thanks to its partnership with Alibaba as a broadcasting platform, gained an audience of over 800 million viewers. The potential of virtual fashion shows and the numbers speak for themselves. Cédric Charbit, CEO of Balenciaga, told Vogue Global Conversations in mid-April about the future of fashion shows. While their physical fashion shows are attended by some 600 guests, they are viewed by audiences of more than 10 million people, making it clear where creative and economic efforts need to be focused.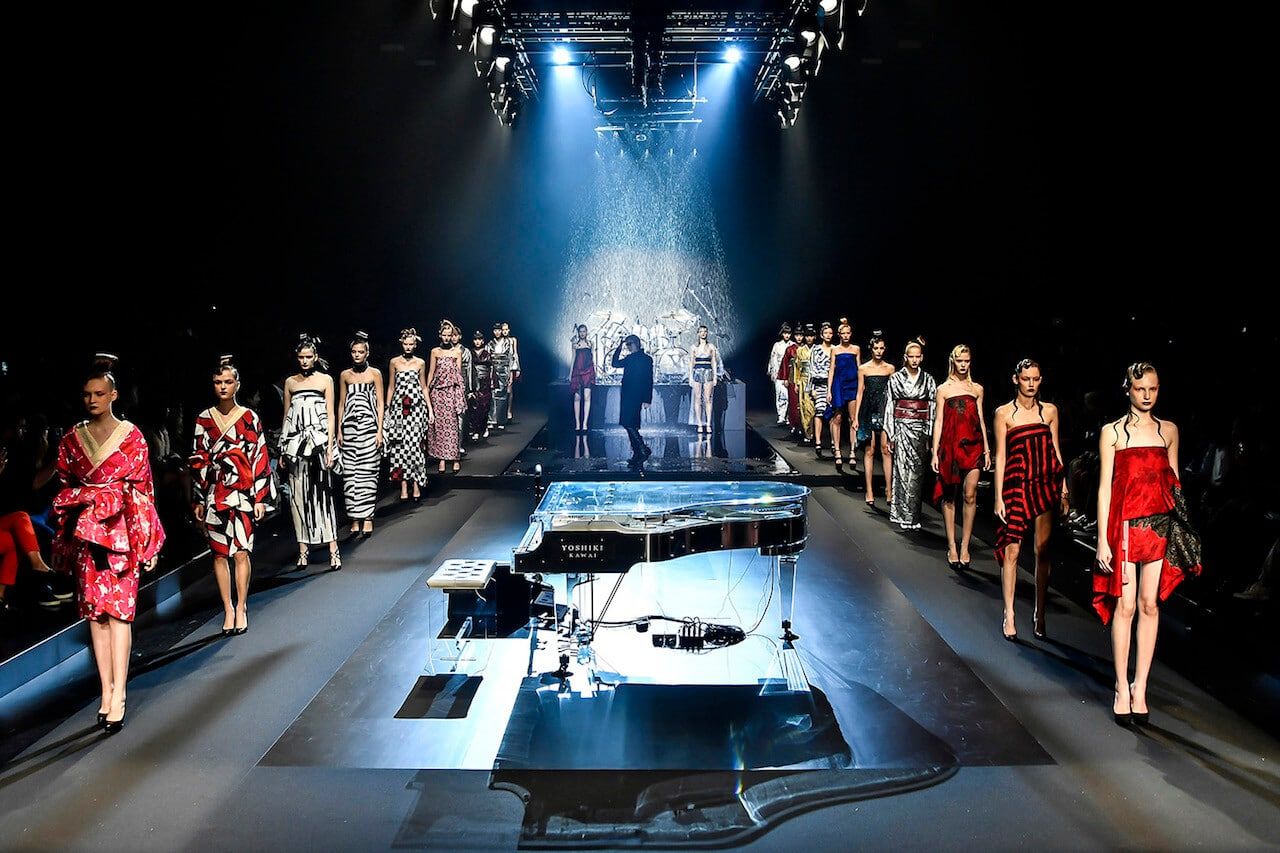 En la semana de la moda de Shanghái destacó la diseñadora china Angel Chen, demostrando las posibilidades del formato virtual con una presentación en la que los modelos reales y los gráficos generados por ordenador se fusionaban en una propuesta de estética ciencia ficción retro, inspirada en la película Akira de 1988.
At the Shanghai Fashion Week, Chinese designer Angel Chen stood out, demonstrating the possibilities of the virtual format with a presentation in which real models and computer-generated graphics were fused into a retro science-fiction aesthetic, inspired by the 1988 film Akira.
We still have many more fashion weeks and many more proposals ahead of us. The British Fashion Council confirmed its fashion week for mid-June. Helsinki Fashion Week in July will also be digital, although the decision was taken before the pandemic and for environmental reasons. Also in July, but initially scheduled for June, the Camera della Moda has delayed Milan's fashion week because collections weren't ready due to the industry's lockdown. On a national level, the Valmont Bridal Fashion Week in Barcelona has announced a new date for September, while the Madrid Fashion Week is still weighing up its options without having yet made a statement.
New fashion calendar and hybrid fashion weeks
Although less and less confined, restrictions and security measures will continue to be in place over the coming months to prevent a further upsurge. And during this period the fashion shows will be 100% virtual due to the impossibility of meeting, travelling, etc. But what I find most interesting is to think about the post-covid-19 shows and the fashion calendar once everything is over.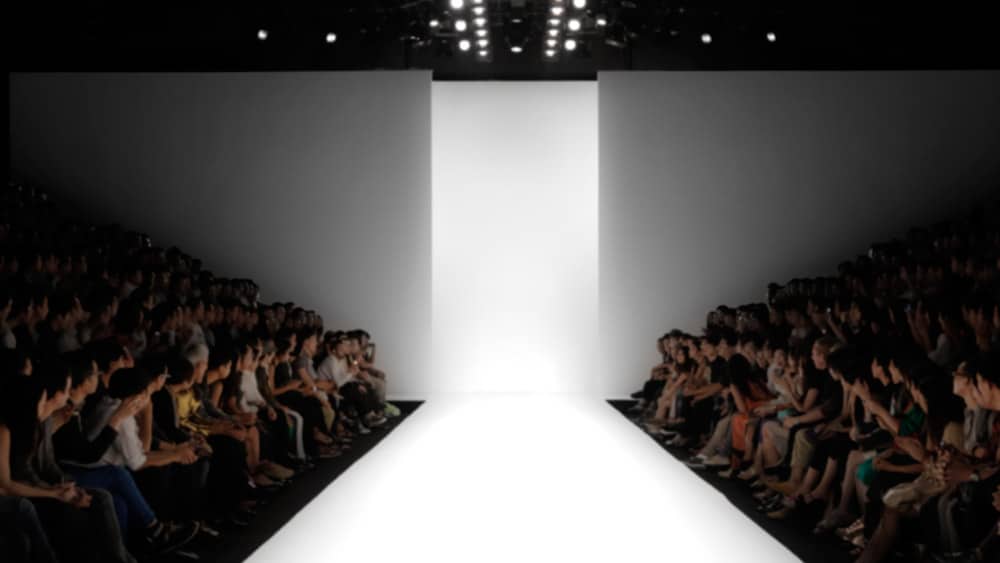 Is it really necessary to design so much? Is it necessary to produce so much? To do so many events? To travel so much? Rethinking the fashion calendar is imperative, and there are many voices that have long argued that it is no longer a question of whether materials are organic or whether paper is recycled, but rather that the fashion calendar is to blame and its frantic pace.
The consensus on what will happen to the calendar is somewhat divided, but it is clear that a single fashion calendar for all brands no longer satisfies either creators or consumers. There have already been some big houses that have disassociated themselves and announced that they will not follow the official calendar, including YSL and Gucci. But it is likely that in time everything will more or less come back to its place. Being aware and responsible is soon forgotten, especially when the (red) numbers speak. There are millions and millions of jobs that depend on fashion directly or indirectly and unfortunately it is more complex than simply just saying "ok, from now on we are reducing everything by a third".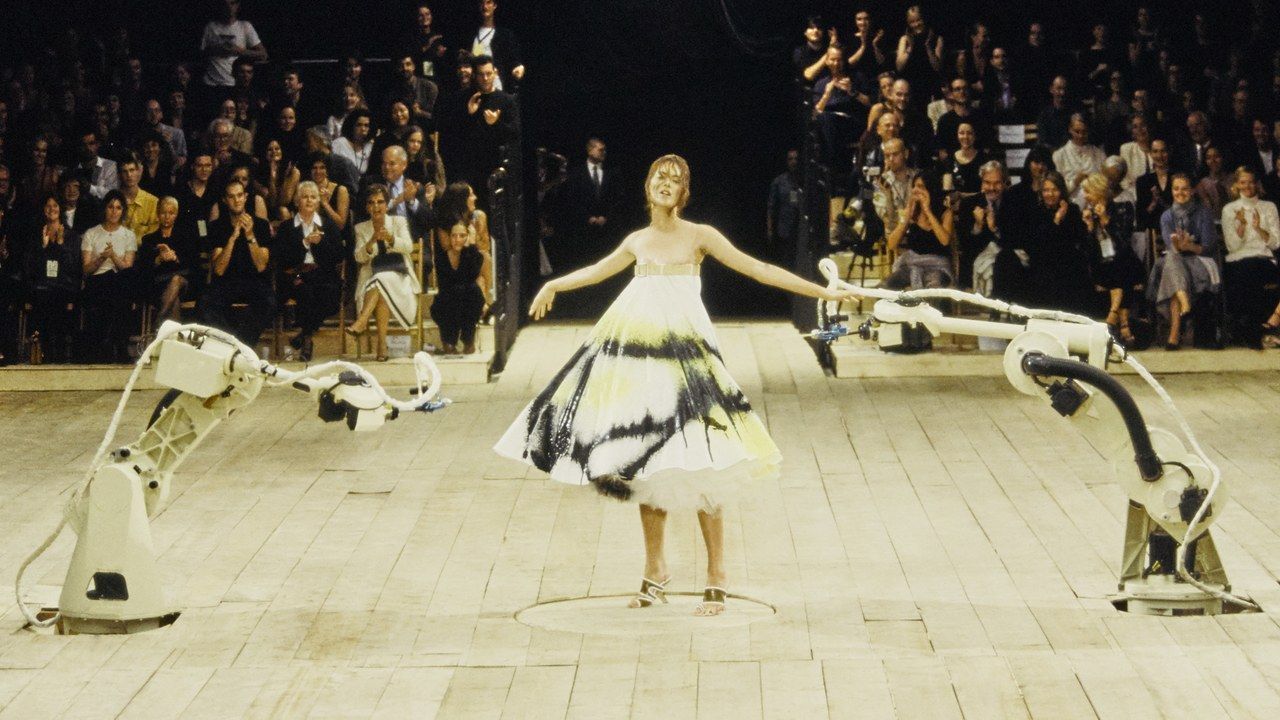 Although it is too early to talk about it and in times of uncertainty every idea is hypothetical, what I do think we will have got out of all this is a huge push in the digital aspect, and not just in terms of fashion shows. Greater digitalisation and diversity of platforms will make it possible to create hybrid phygital parades and events. However, seeing the product in hand, the human contact and the emotion of the live performance will always be irreplaceable. There will be brands that will give more weight to the digital and work on innovation and development of new technologies, there will be those who will prefer the traditional runway show. But in any case, everything points to the fact that the shows will be a combination of a physical and virtual event, more holistic and adapted to all kinds of audiences. Likewise, these technologies will also boost virtual showrooms, virtual fitting rooms, digital fashion, much more sophisticated e-commerce… Now is the time to rethink beyond showing the physical through screens.