READ IN: Español
Introducing cutting-edge technology and modern designs, Prada's new Linea Rossa sunglasses line has been designed to be worn during sporting activities. The new lenses have not only enamoured sports enthusiasts, we would wear them even in everyday wear.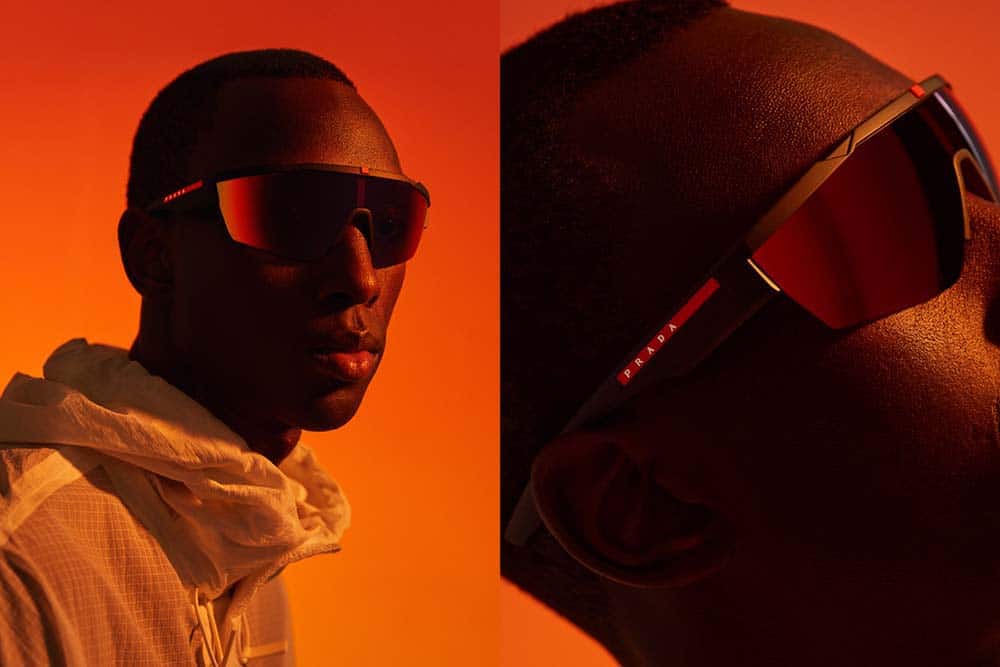 Prada teamed up with the new generation of sailors from the Prada Cup-winning Luna Rossa Prada Pirelli team for their latest sunglasses campaign. And the result has left us speechless. With a truly futuristic aesthetic, this collection is the result of the most advanced technological research combined with technical design.
These minimalist sunglasses are called SPS03X and SPS02X.  Focused beyond sport, the SPS02X has a dynamic wrap-around design and a rectangular shape. They are made with a unique ultra-lightweight nylon fibre and a rubber finish for strength and a comfortable fit.
For those who will be using this accessory for intense sport, the SPS03X has a more technical design. The ultra-lightweight frame has an innovative interchangeable lens system in three colours: polarised black, bright red and clear. The rubberised finish ensures durability and comfort.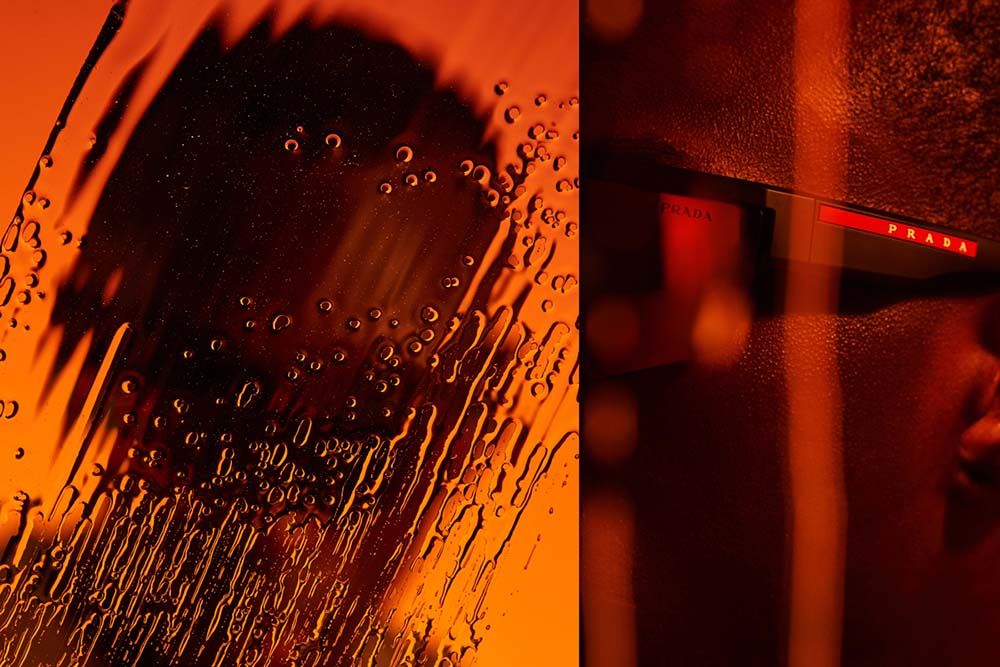 Prada's new Linea Rossa collection features polarized, multilayer, hydrophobic lenses that are perfect for high light or humidity conditions. The hydrophobic technology repels moisture, grease and dirt. At the same time, it allows water to accumulate without leaving streaks, essential for the Luna Rossa Prada Pirelli team.
For more information and to purchase the Prada Linea Rossa Eyewear models, visit the Sunglass Hut website.