READ IN: Español
The fashion industry has disinfected itself from the pandemic through constant digitalization and trend-making. Trends have prevailed, and at the same time, a series of purchasing patterns have followed that have revolutionized the sector. We analyze the subversion of the issue.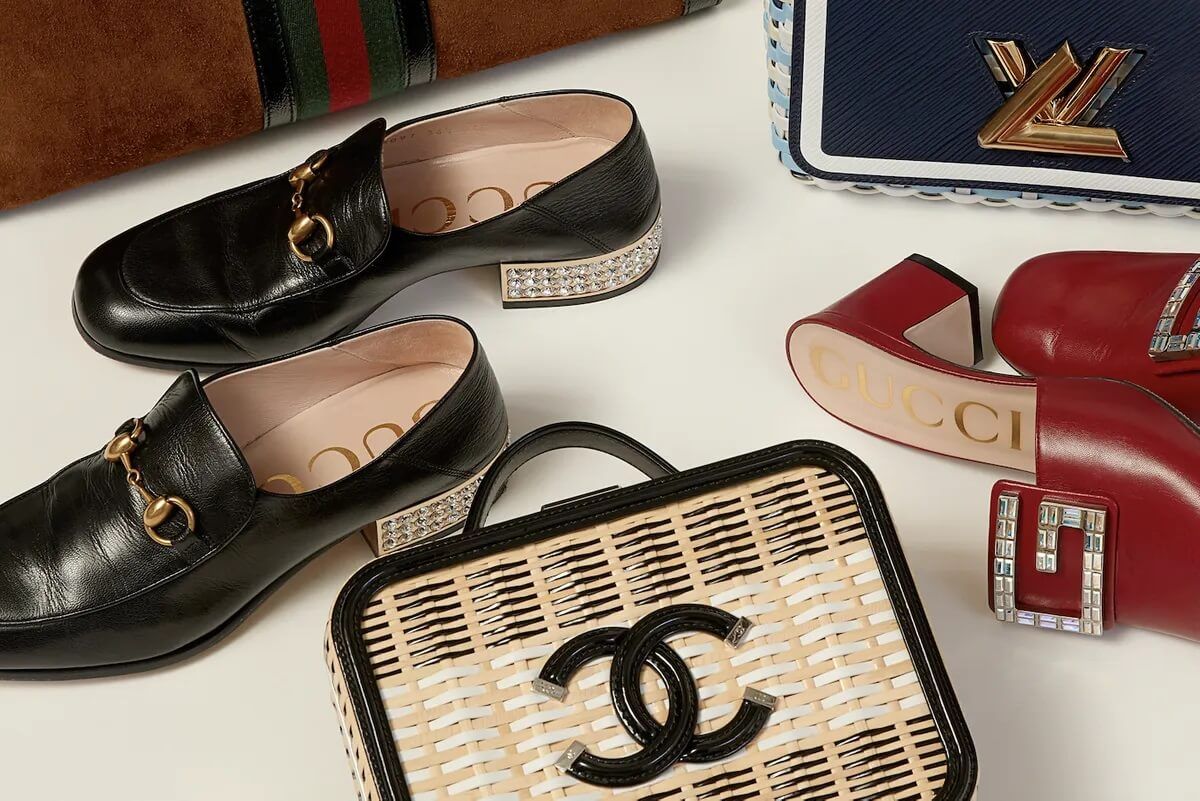 The RealReal fashion and luxury resale space has been on the rise since the COVID arrived to destabilize. In its quarterly trend report, the data illustrated that increase with 27% in new consignees (37% were Gen Z) and over 25,000 virtual consignment appointments since the start of the pandemic.
The products we buy are also mutating into a new paradigm of interests. If in 2019 we were buying more bags or heels, in 2020 we are betting on loungewear, tops, or accessories. Now, pieces such as joggers, sweatshirts or slides are defining the great revival of casual clothing.
In the midst of this turbulent scenario, Louis Vuitton has become one of the most popular brands, surpassing luxury houses like Chanel or Gucci. It is already the best-selling brand of the summer, probably due to Abloh's performance at Vuitton or the collaborations that have been taking place during the summer period.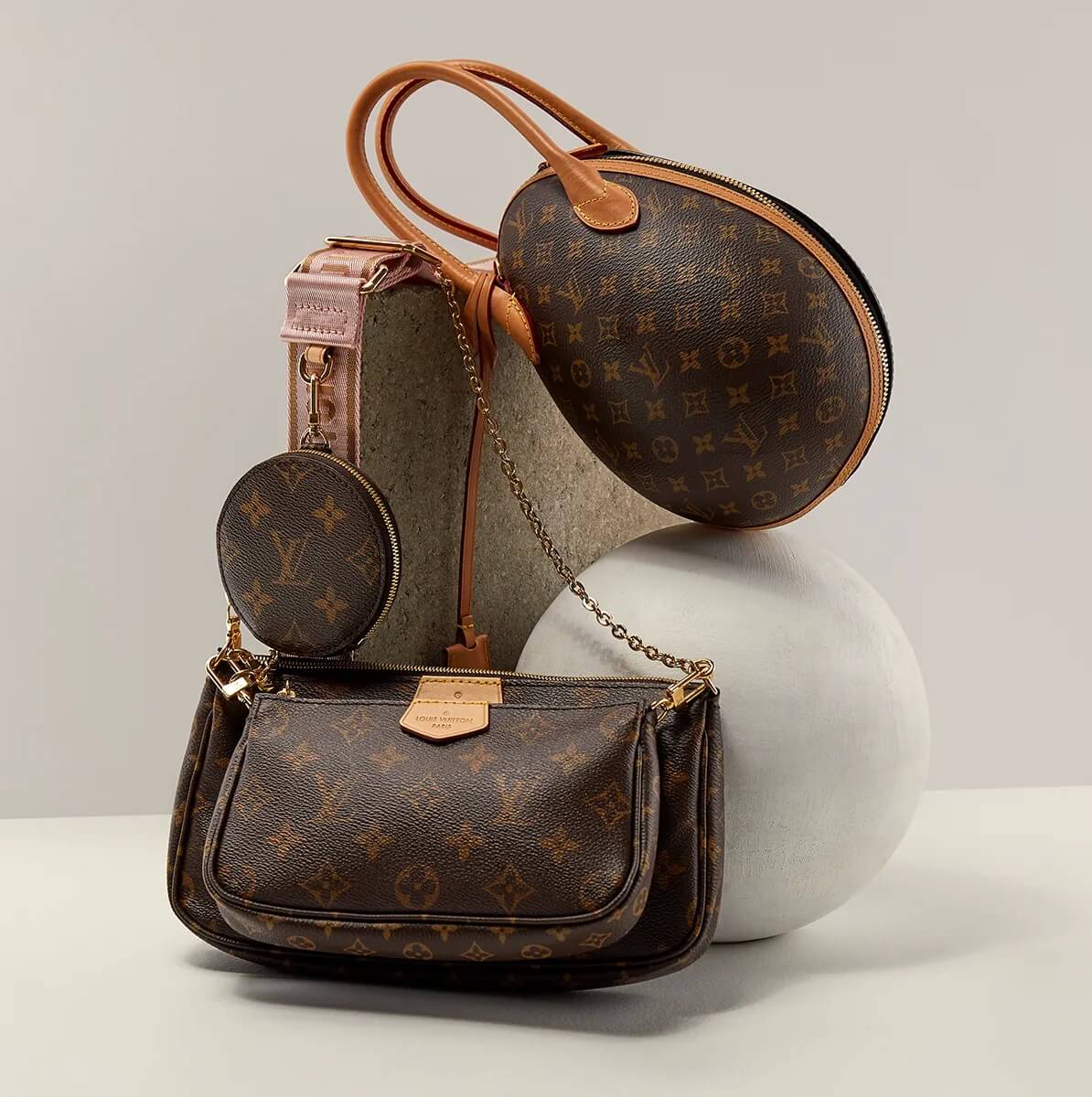 The LV boom has also had to do with the wave of teenage buyers of luxury vintage handbags. In fact, demand for the firm's mini-bags has increased 88% since 2019, so they can now be worn on domestic tours.
COVID TRENDS
The culture-related trends of COVID-19 and the WFH began to create a bubble of 'needs' for fashionistas who wanted to go beyond the basic patterns. While masks were suffering from a severe shortage, RealReal had a 30% increase in sales of silk scarves as an alternative.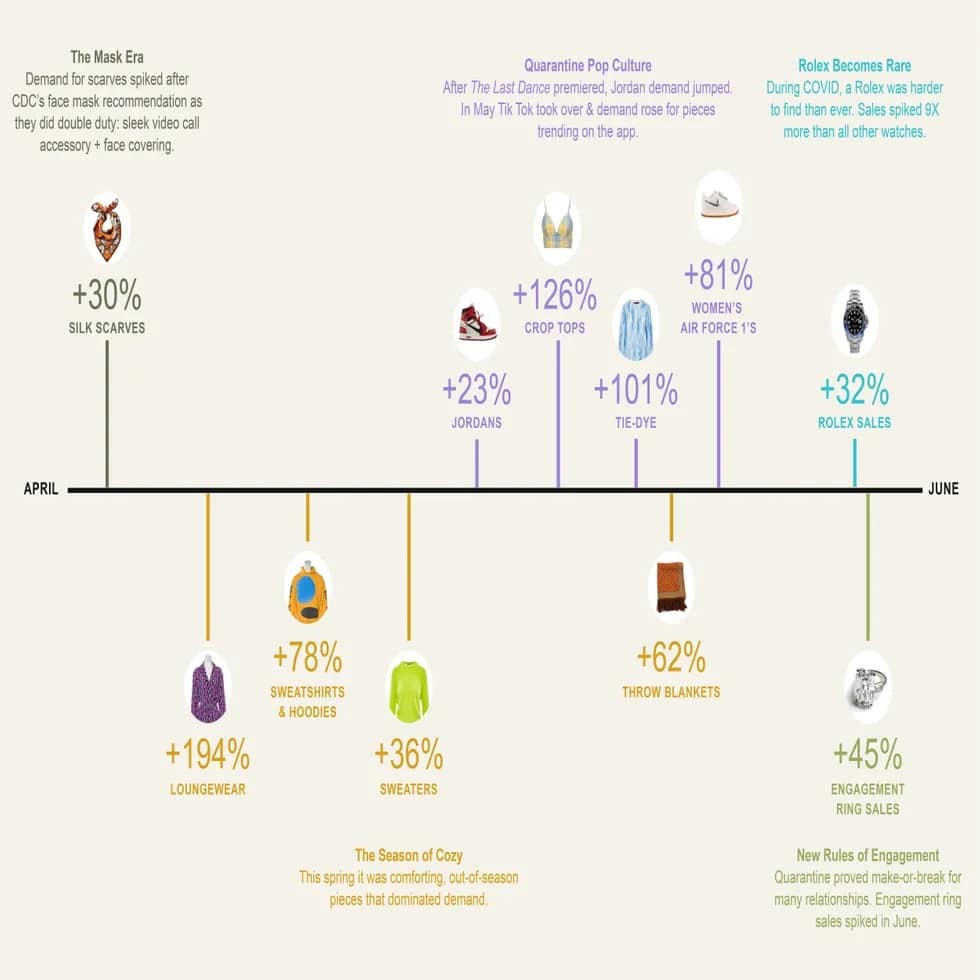 During the summer months, tie-dye, tank tops and sneakers grew in popularity, with a 101% increase in tie-dye and 126% increase in tank top sales. Maybe the Brandy Melville aesthetic boom had something to do with it.
The final statistics in that report reflect how Rolex and engagement ring sales increased in June, by 32% and 45% respectively. It appears that buyers are investing in parts that can grow in value during the coming recession. Let Depop be ready for it.