READ IN: Español
This Thursday will take place in Barcelona the event "Opening Installation" in The Room. Shoop & Glenda López, two ways of making fashion and understanding it come together in the concept store in an event that combines music, fashion and art. Both brands, with alternative themes and essence, also have their own character.
Shoop (@shoopclothing), the emerging brand whose designers, Miriam Sanz and Yohei Oki, lend their own Hispanic-Nippon nature to create unisex and contemporary fashion collections. They are in the world of fashion to make all their possibilities known, and thus claim their more than deserved place in the industry. Their proposal for Madrid Fashion Week left everyone with a great taste in their mouths. The parade that took place at the Real Fabrica de Tapices went beyond the five senses, a tantric and spiritual experience that elevated Shoop to another dimension.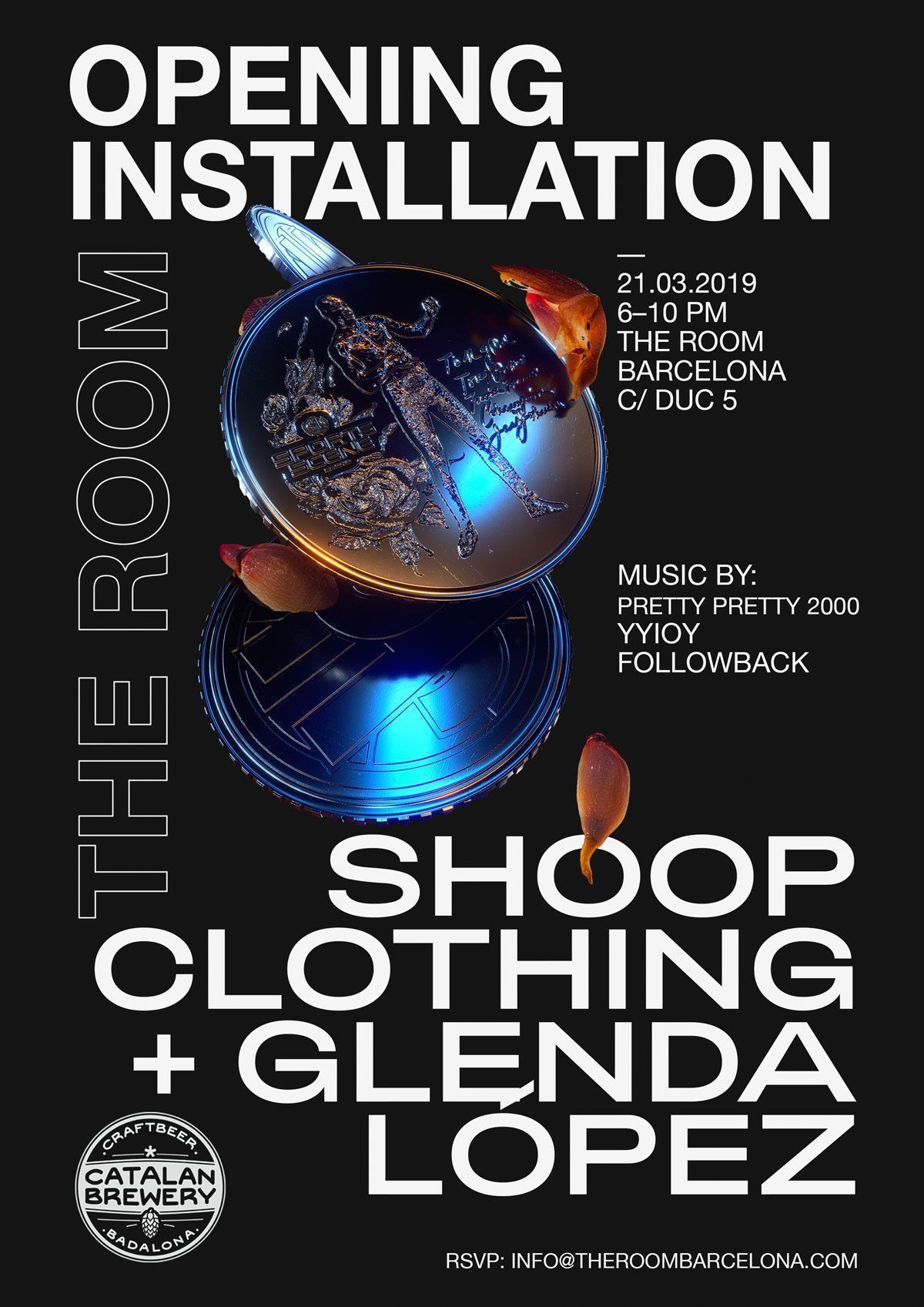 On the other hand, jewellery designer Glenda López (@glendalopez) and her brand of the same name take their new proposal for the SS19 season from the capital to Barcelona. Their jewellery line differs from all others in its subtle and ironic character, which makes each piece an original and unique proposal. Accessories ranging from bracelets, necklaces, rings or earrings with the most particular shapes such as bridles, among others. Glenda López and her firm exude personality, security and trust. Her experience as a creator of fine jewellery began in 2002 and after seventeen years of great work, López will present her new collection tomorrow in BCN.
The event entitled "Opening Installation" will take place in The Room, (Calle Duc número 5, Barcelona). Pretty Pretty 2000, YYIOY and Folloback will be in charge of the music. With all the combination it will only be necessary to enjoy it and be attentive to everything that surrounds it, because it will give you something to talk about for a long time. #mustgo