READ IN: Español
"Anatomy of Romance" is the name given to the new Prada collection presented yesterday at Milan Fashion Week. A gothic-punk line for the Autumn/Winter 2019 season. Miuccia Prada has been inspired by the Adams family's Wednesday character to create avant-garde and groundbreaking designs.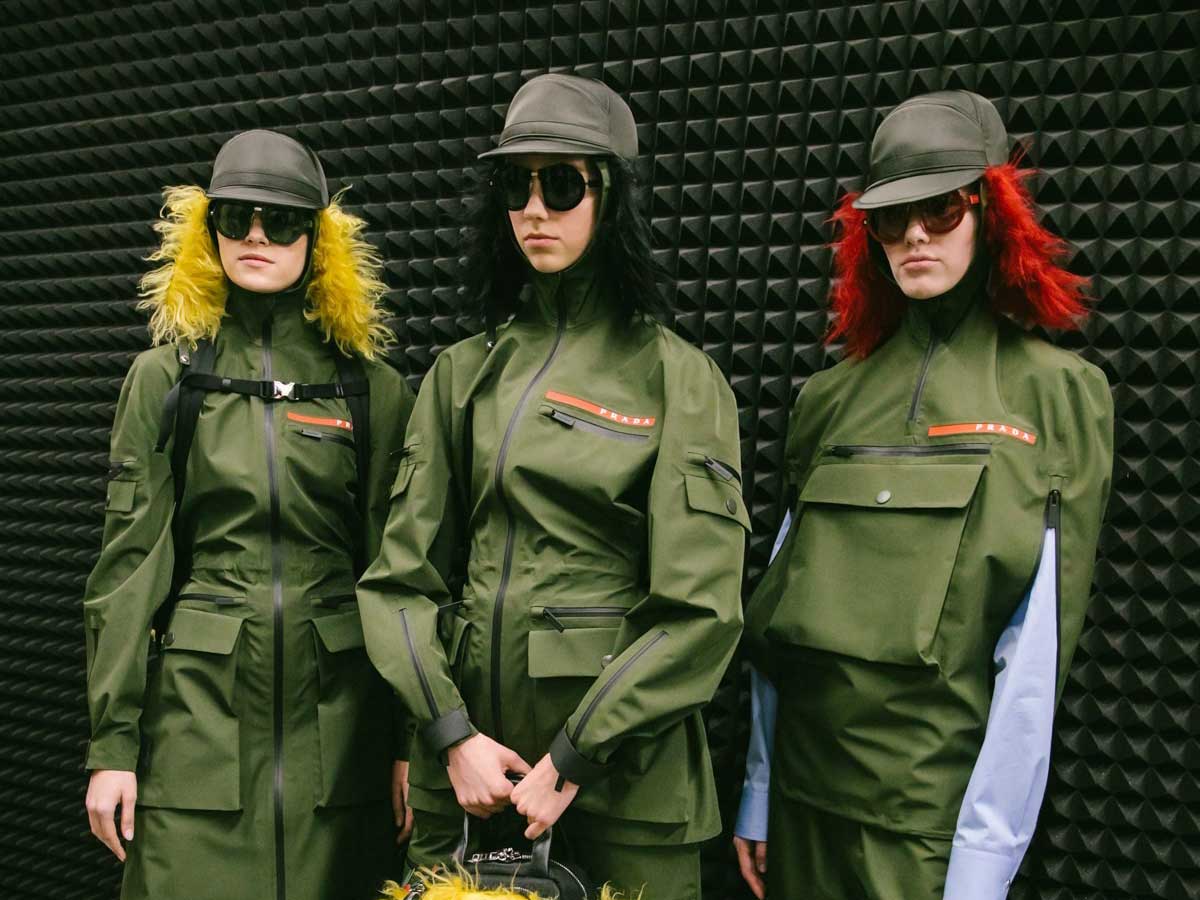 It seems that the tenebrous aesthetics has prevailed in some of the AW19 catwalks; for example, the Gucci firm, Alessandro Michele masked his models and added fetish collars to give them a more lethal and dark appearance. Prada has joined this trend of "love and darkness," "the delicate and the robust," a successfully explosive combination.
For the first time Miuccia Prada participates in the catwalk of the Italian capital with a collection of aesthetic variants, but with a predominant point of union of the gothic-punk. As the models paraded through the stage, the evolution of the designs became more evident.
The darkness was not only exclusive to the environment, but also had possessed the garments of the collection of the brand, black, black and blacker. Heavy boots with wide soles, striped scarves, bags and backpacks with square shapes.
Military style jackets and coats. Dresses and skirts made of non-moving materials to give the sensation of firmness and strength – nylon everywhere -; but in spite of the coldness of the looks, the designer has also given space to more fluid and striking satin and lace garments. Designs enhanced at the waist with belts or patterns that define the female silhouette.
Prada FW19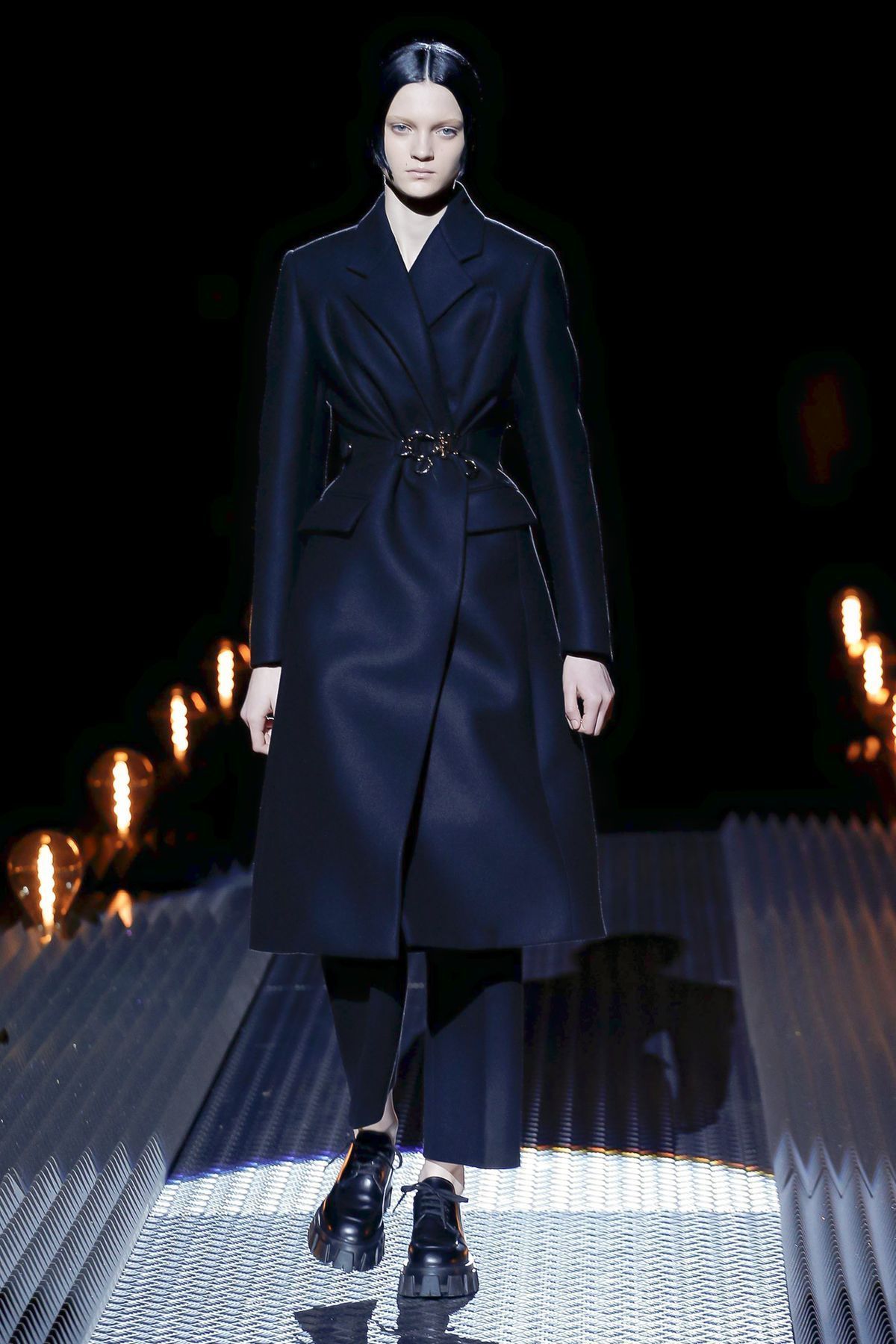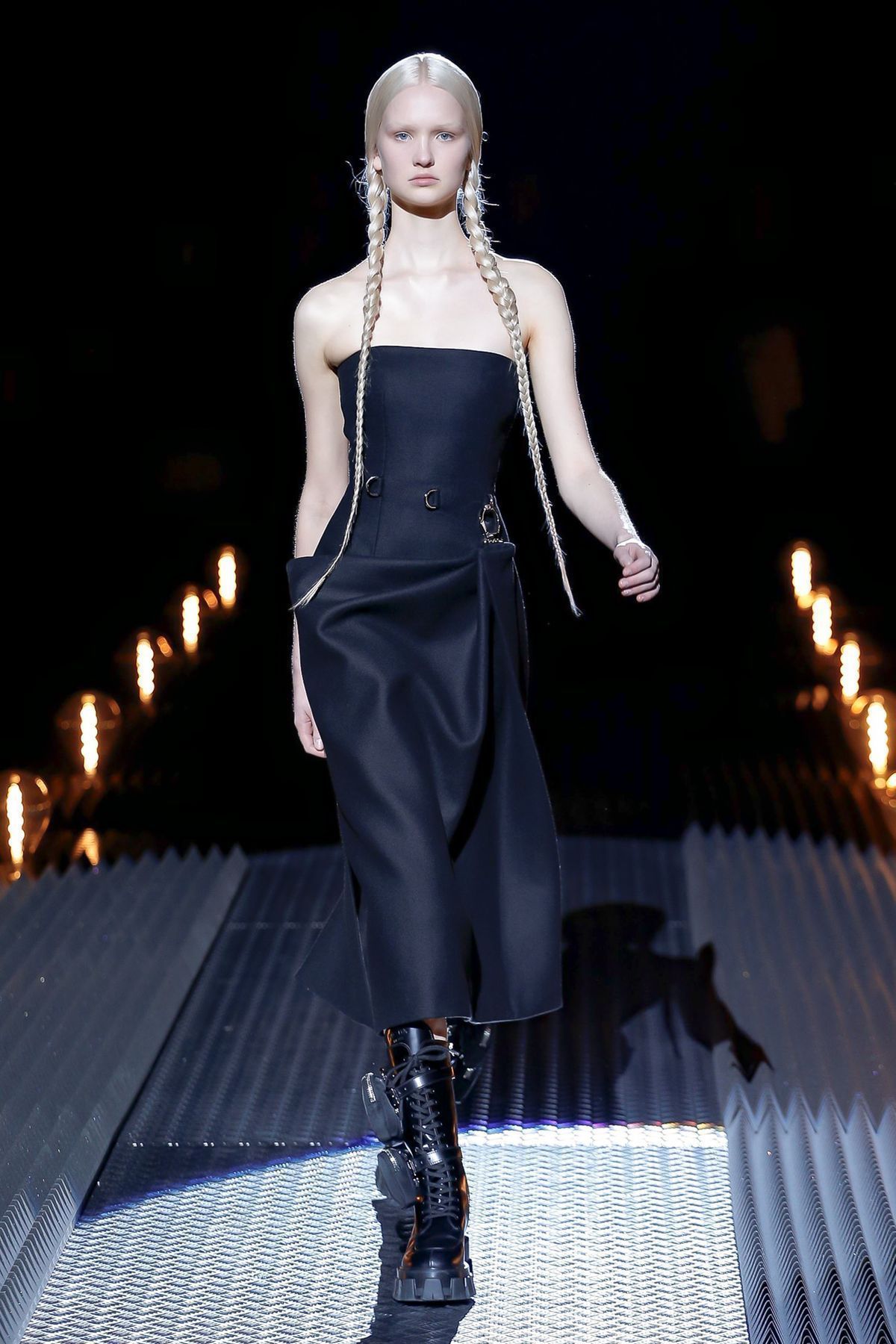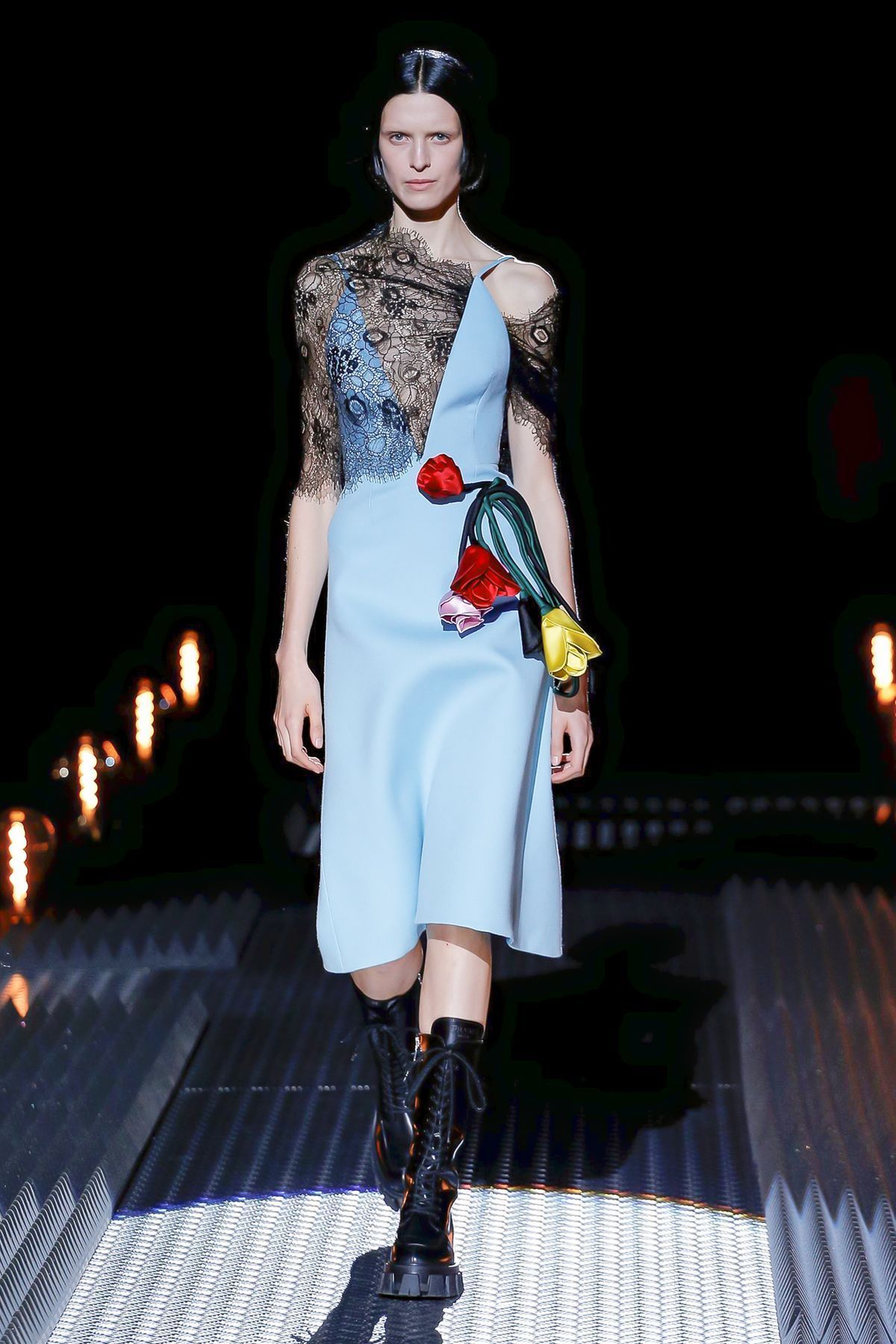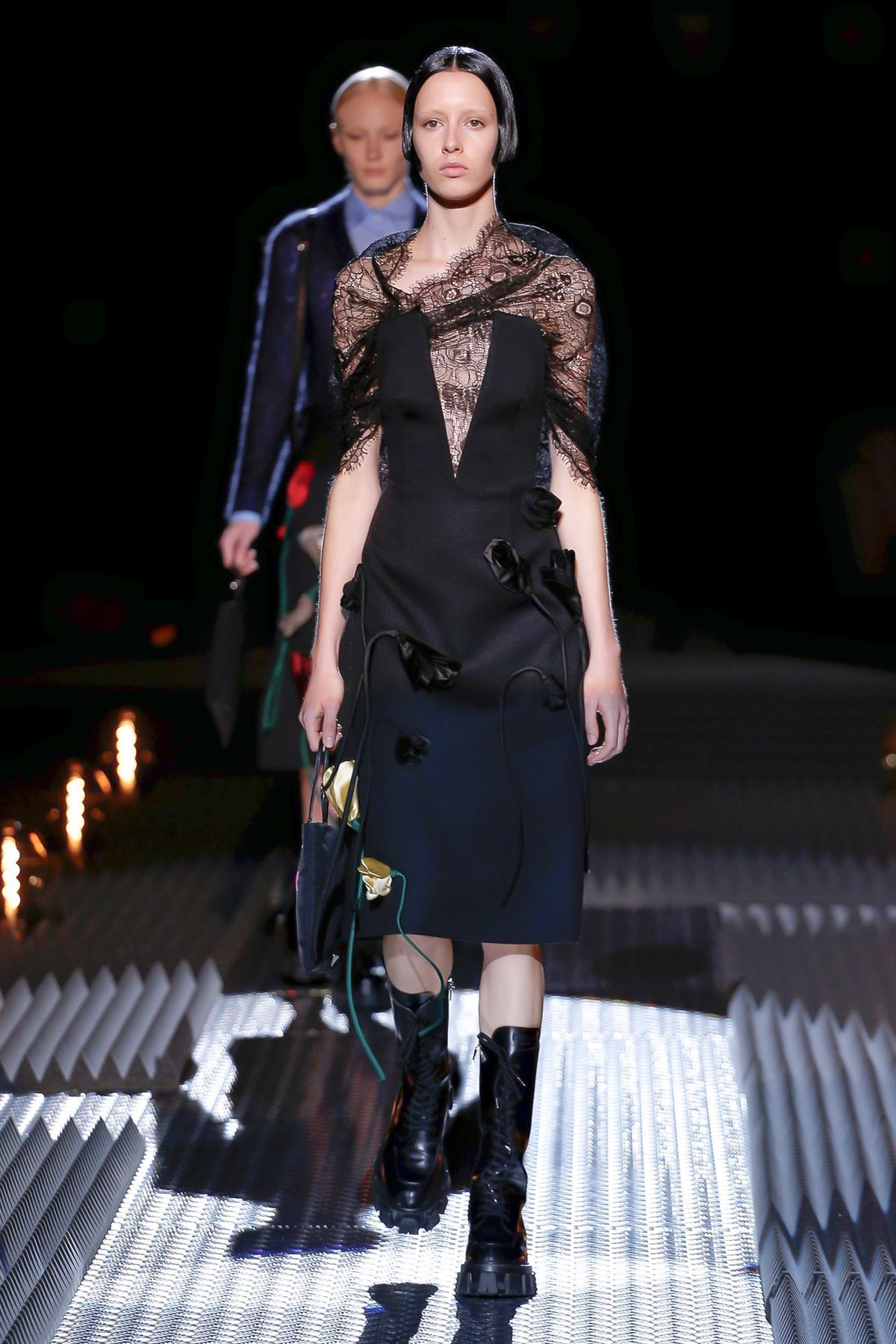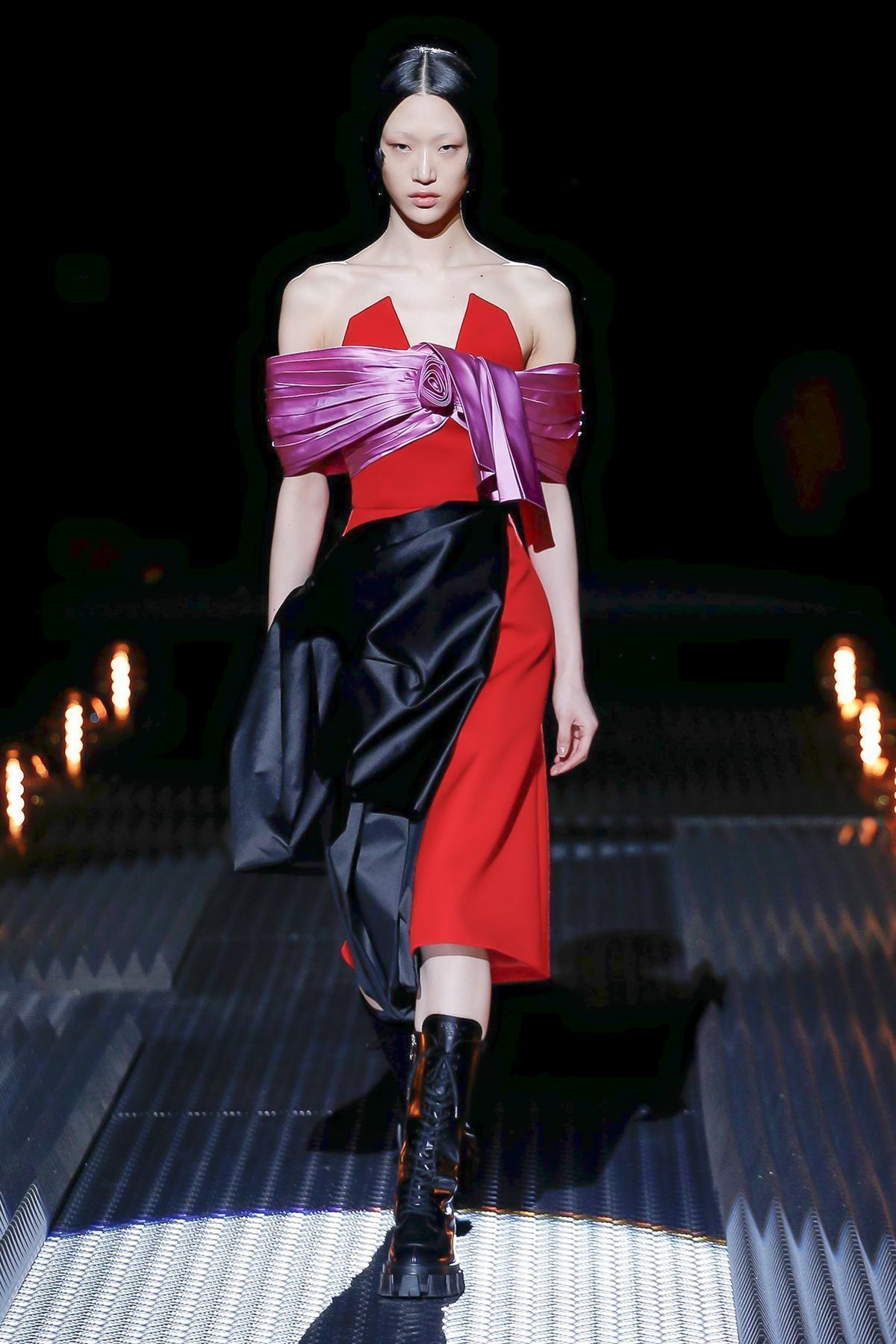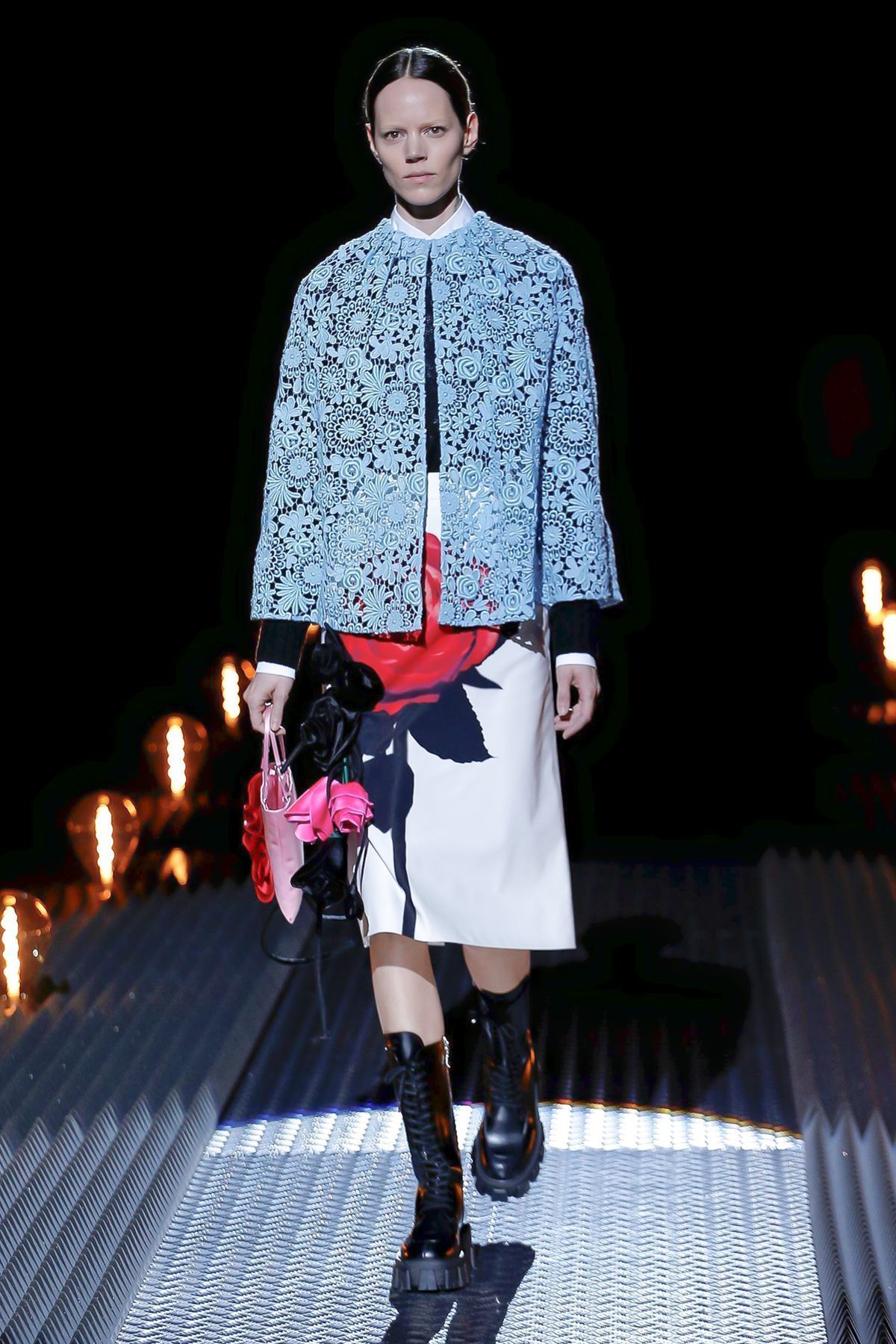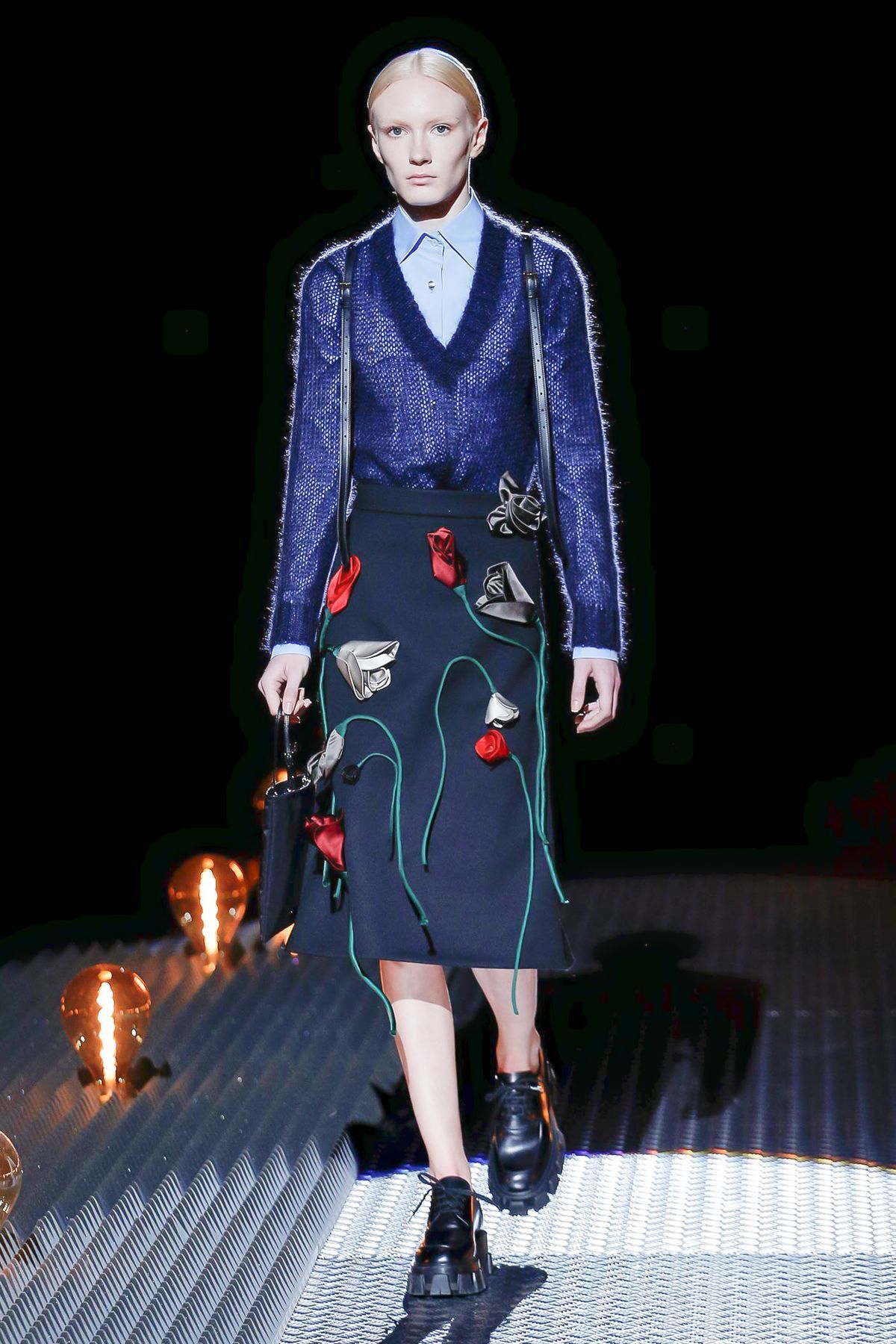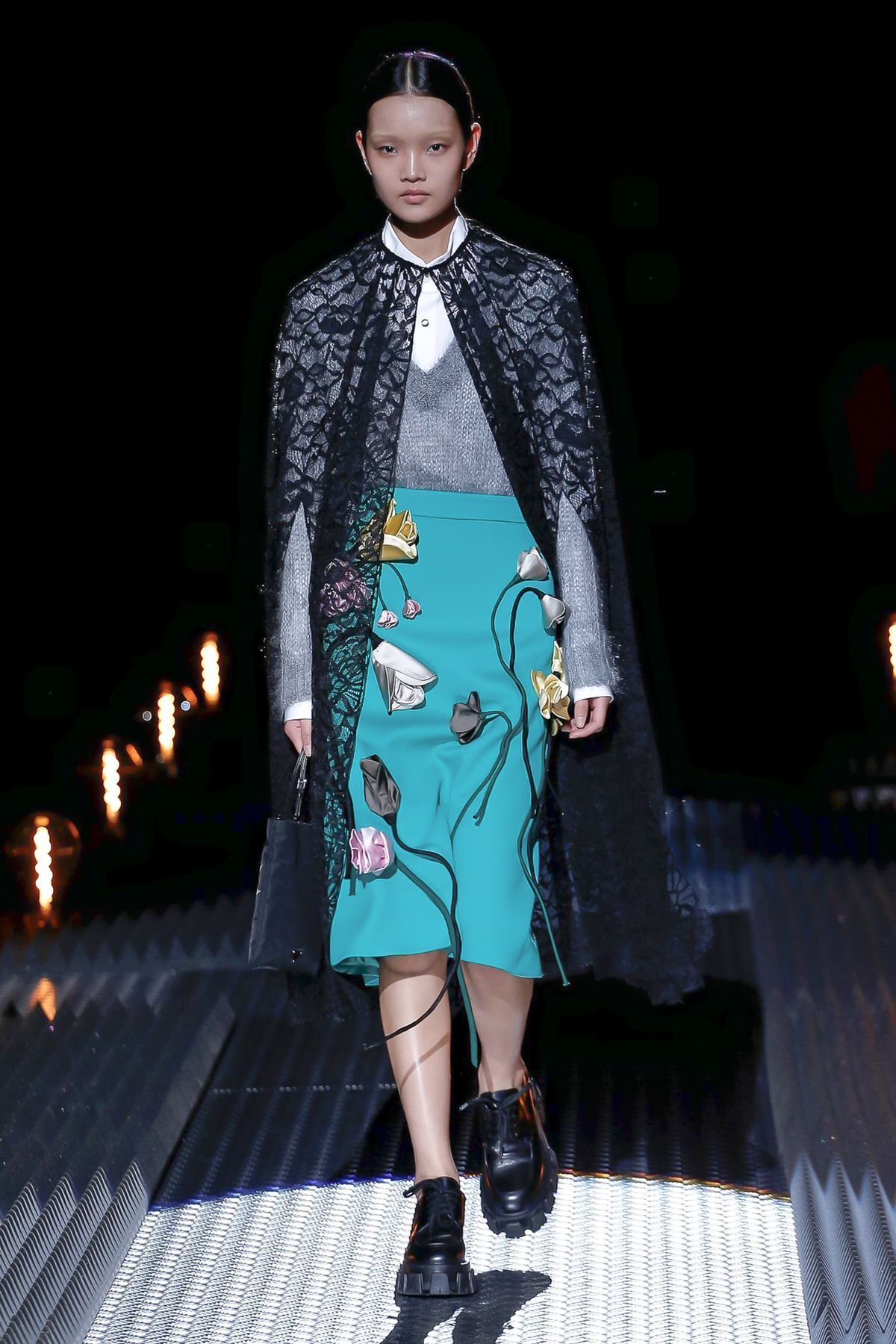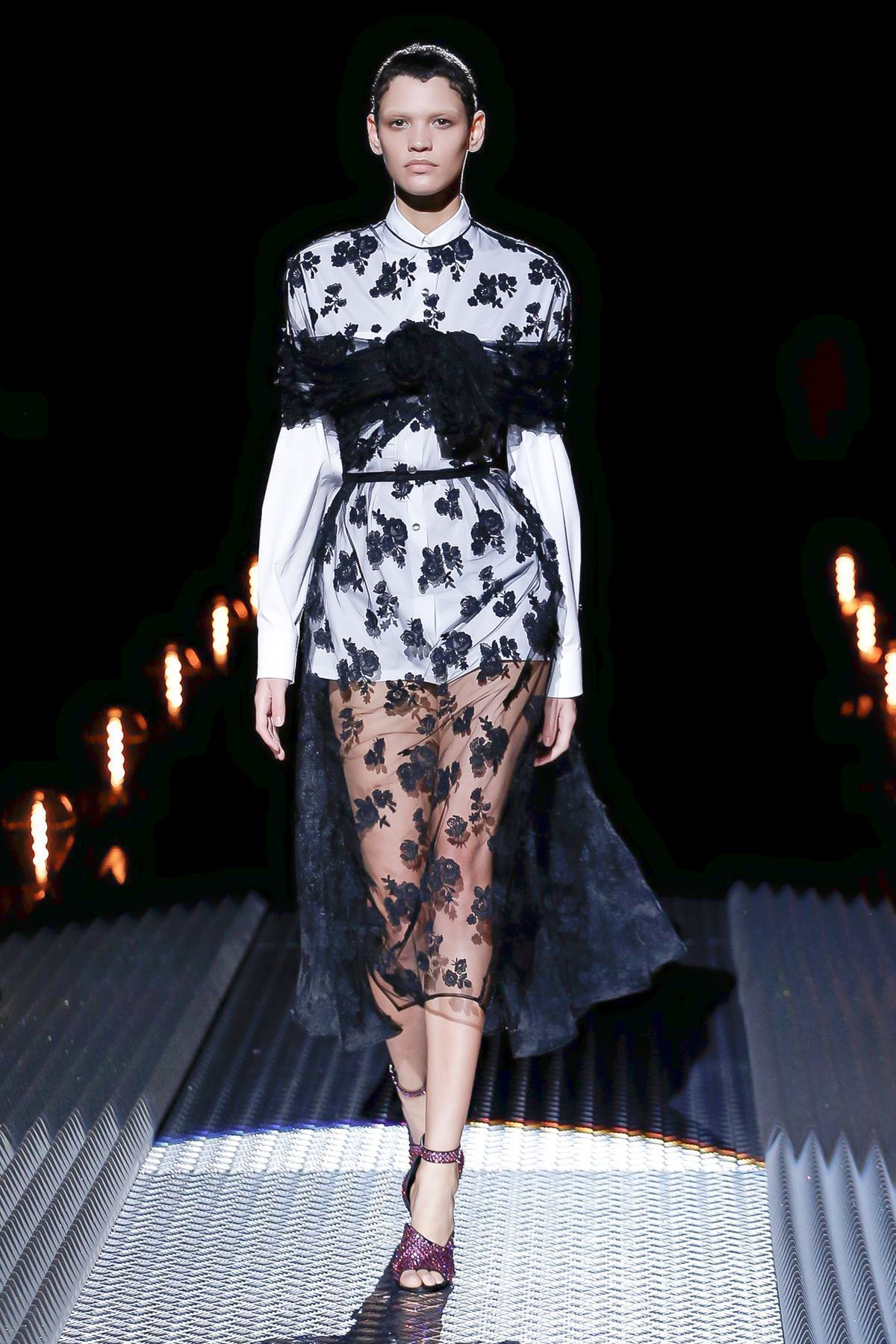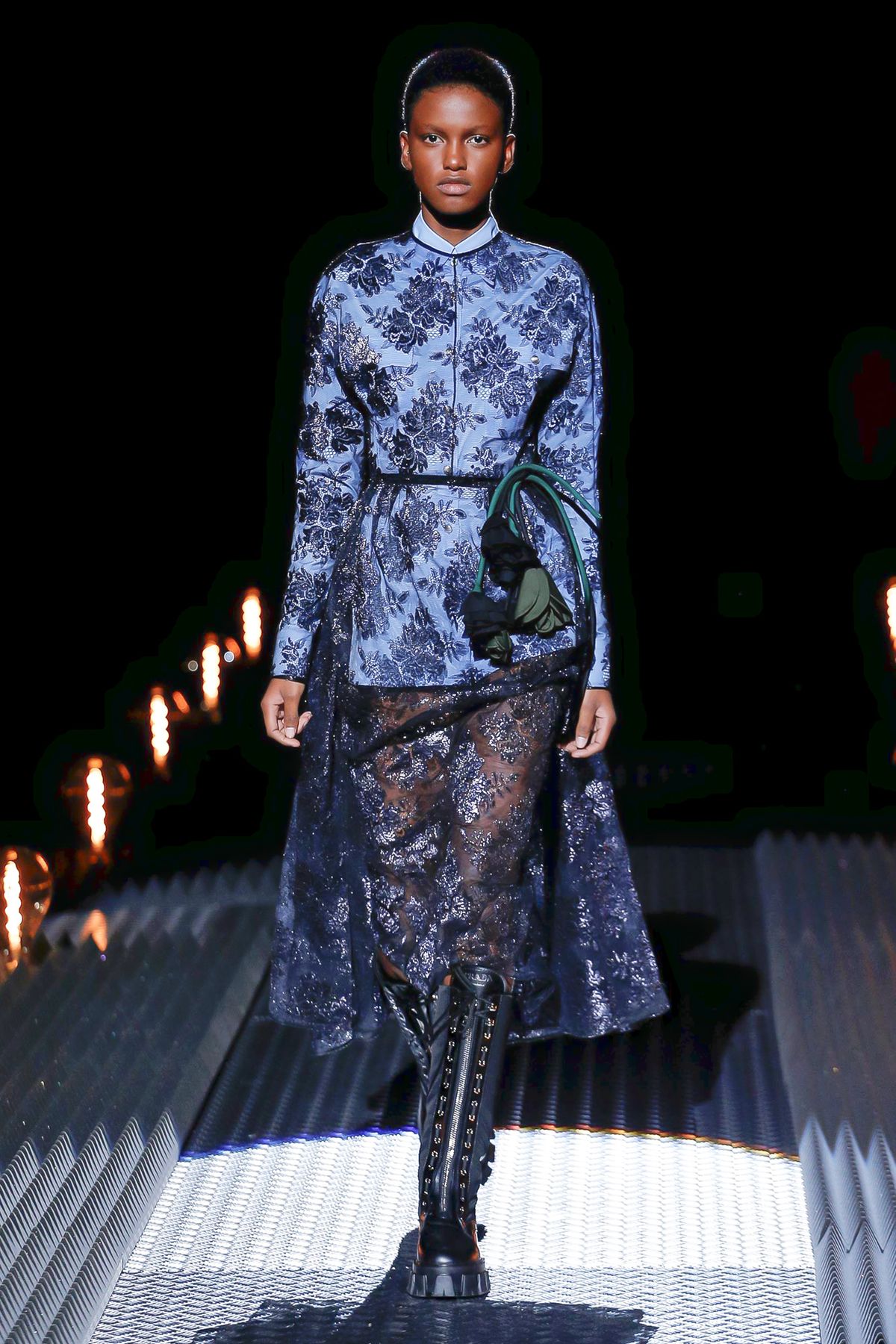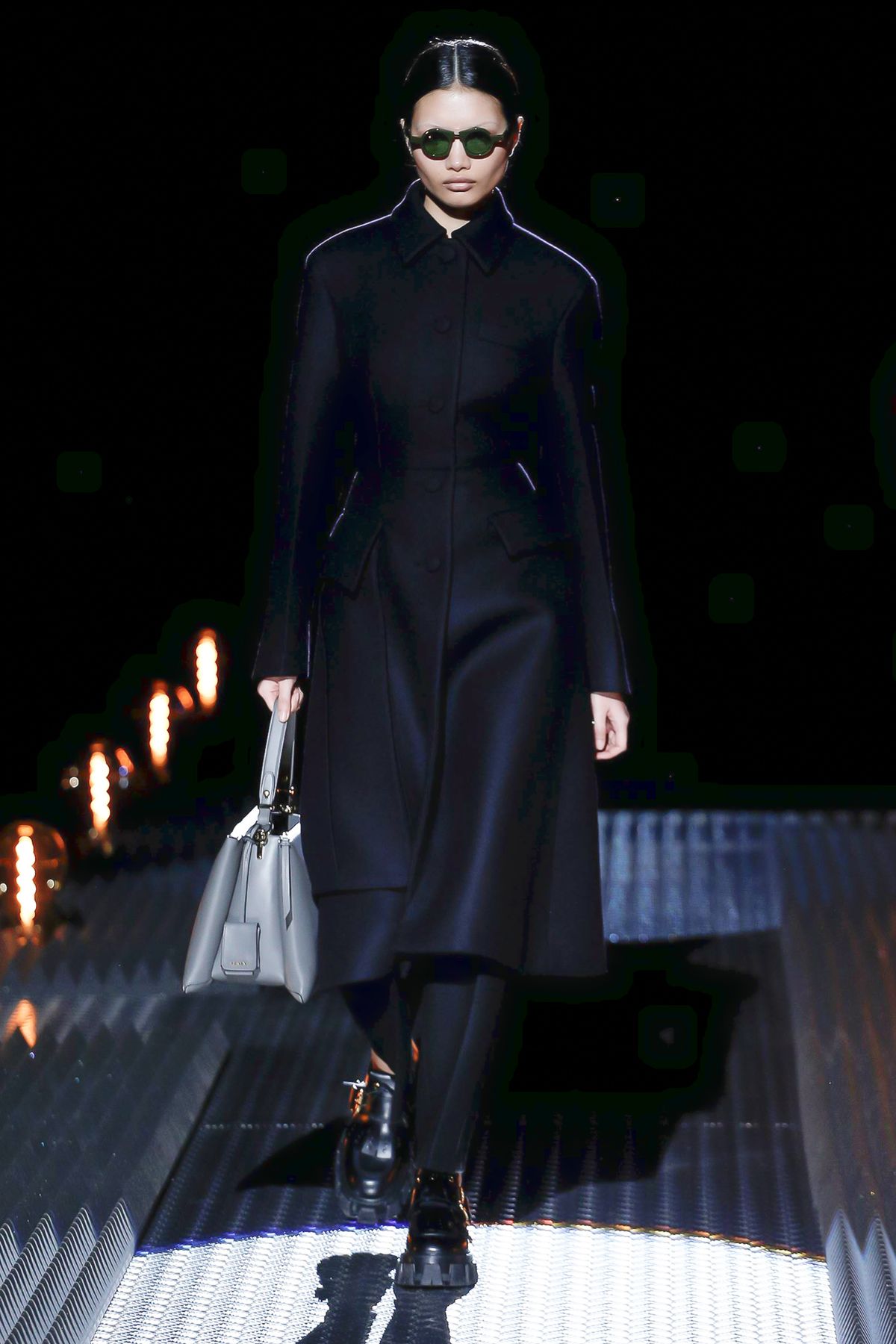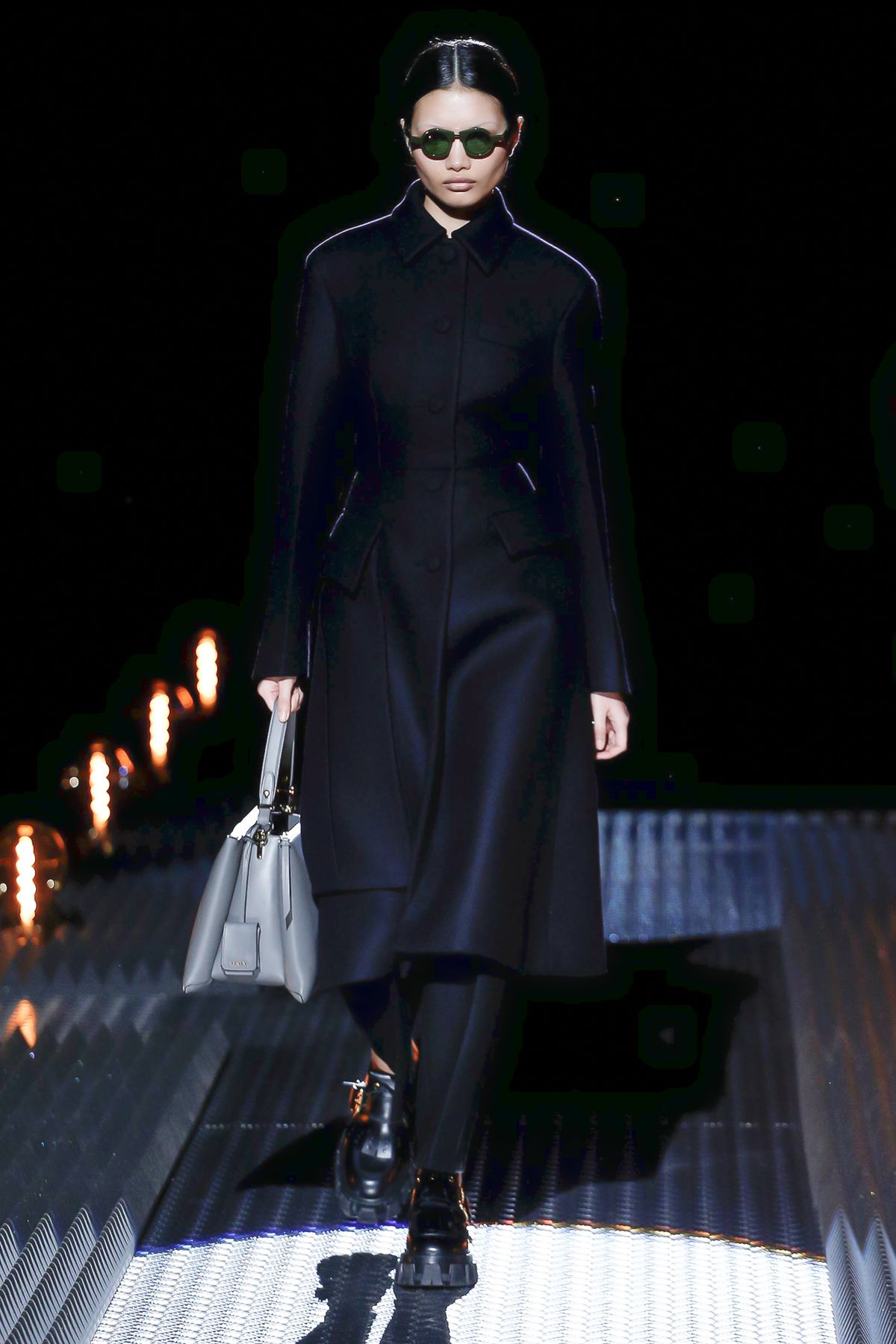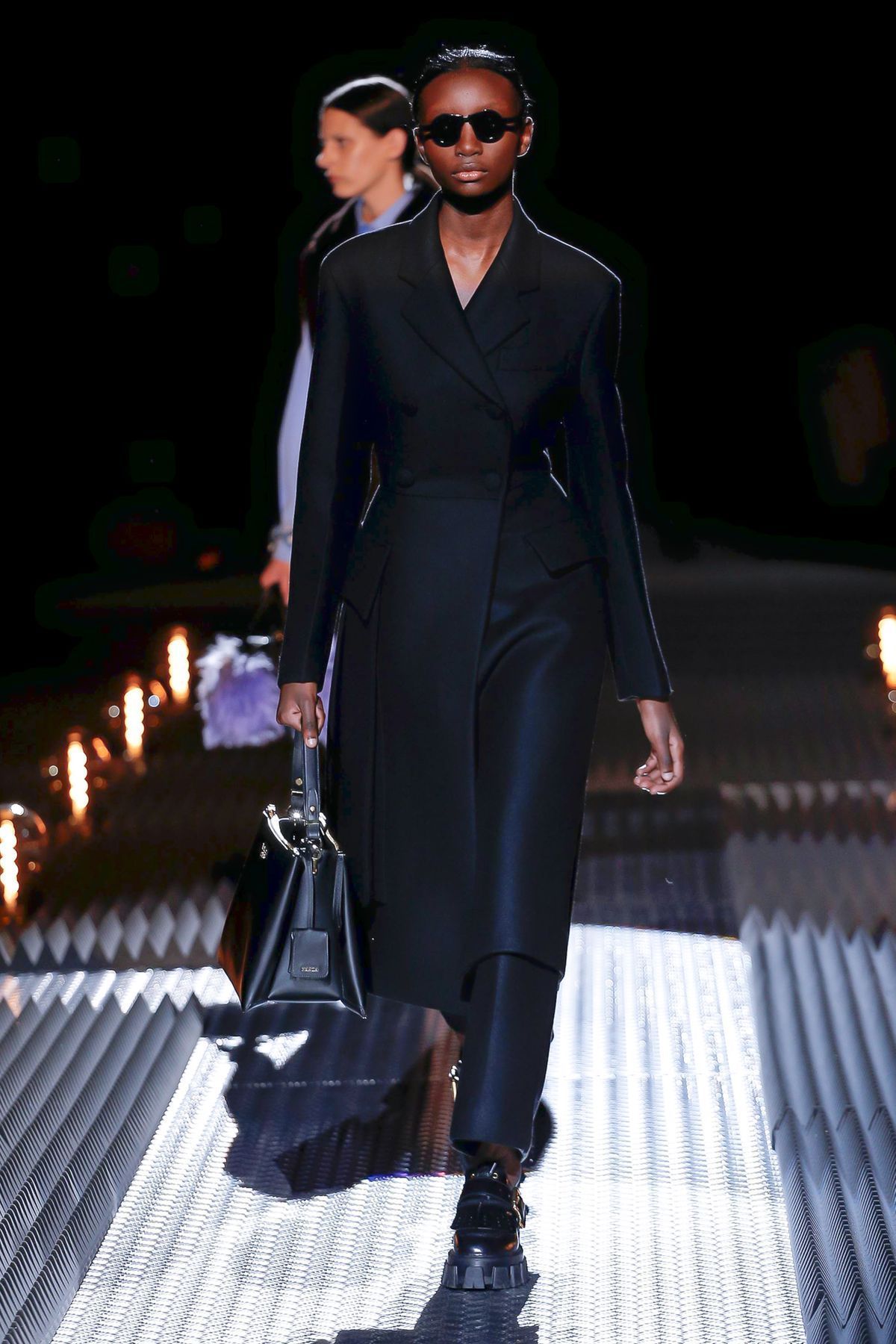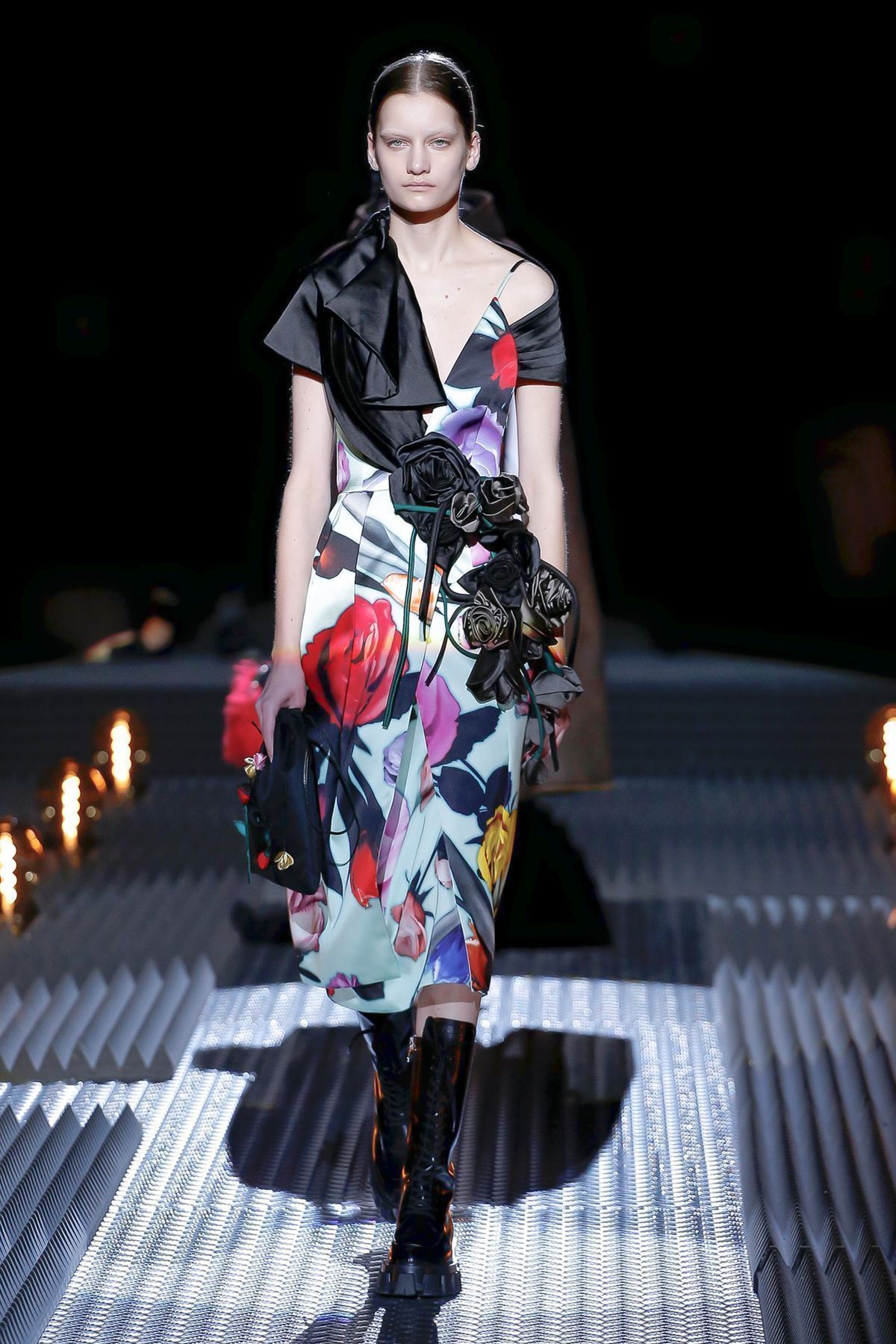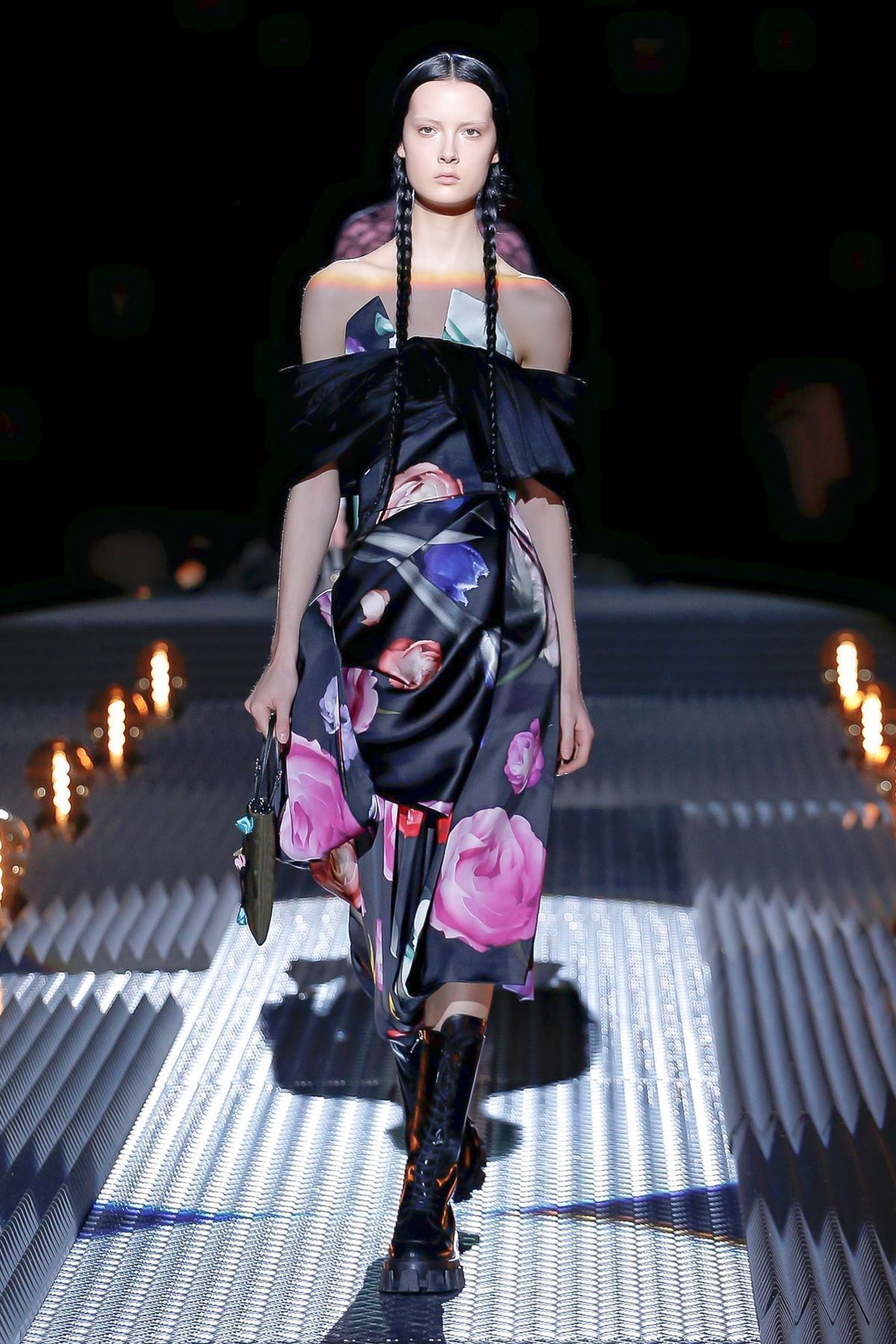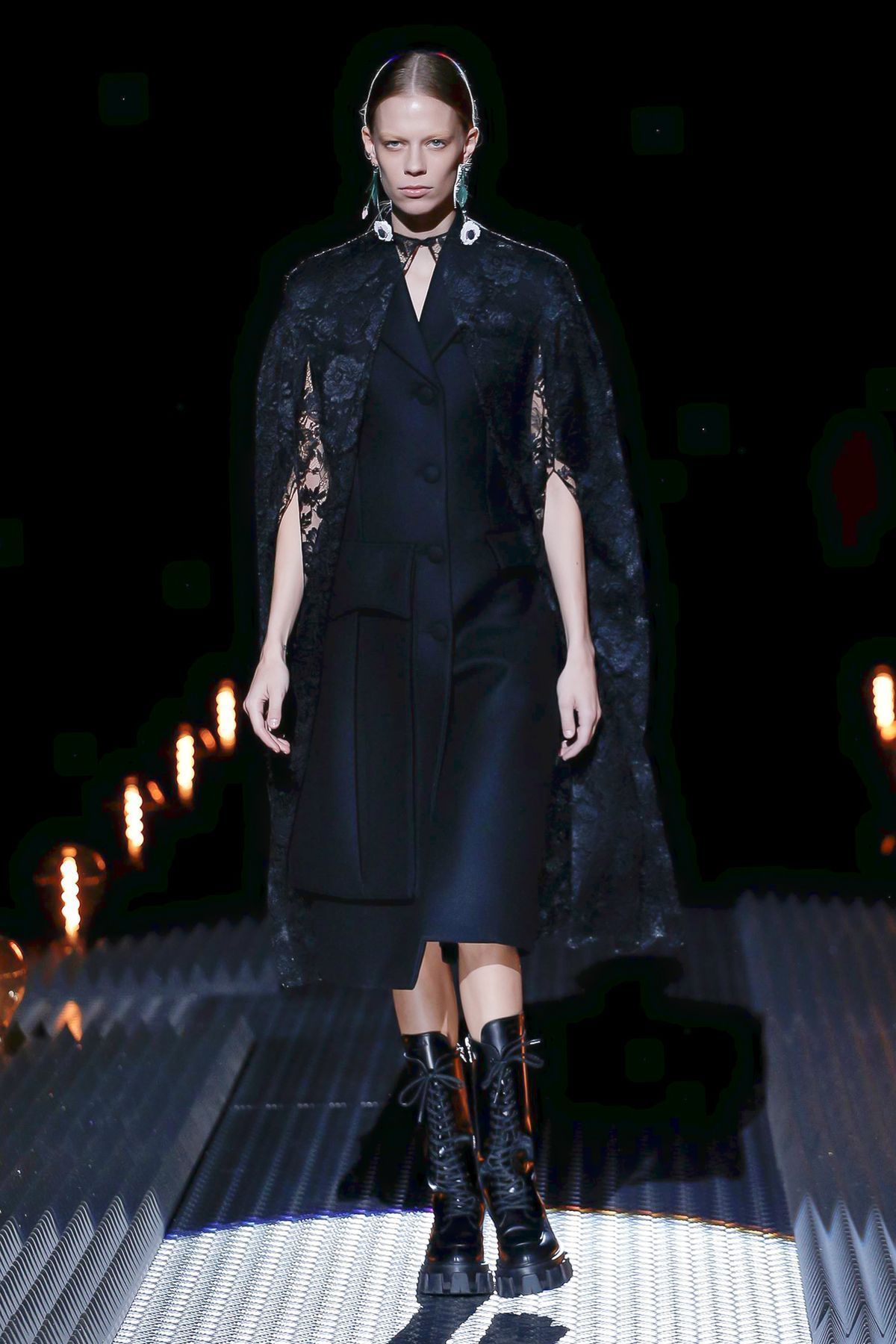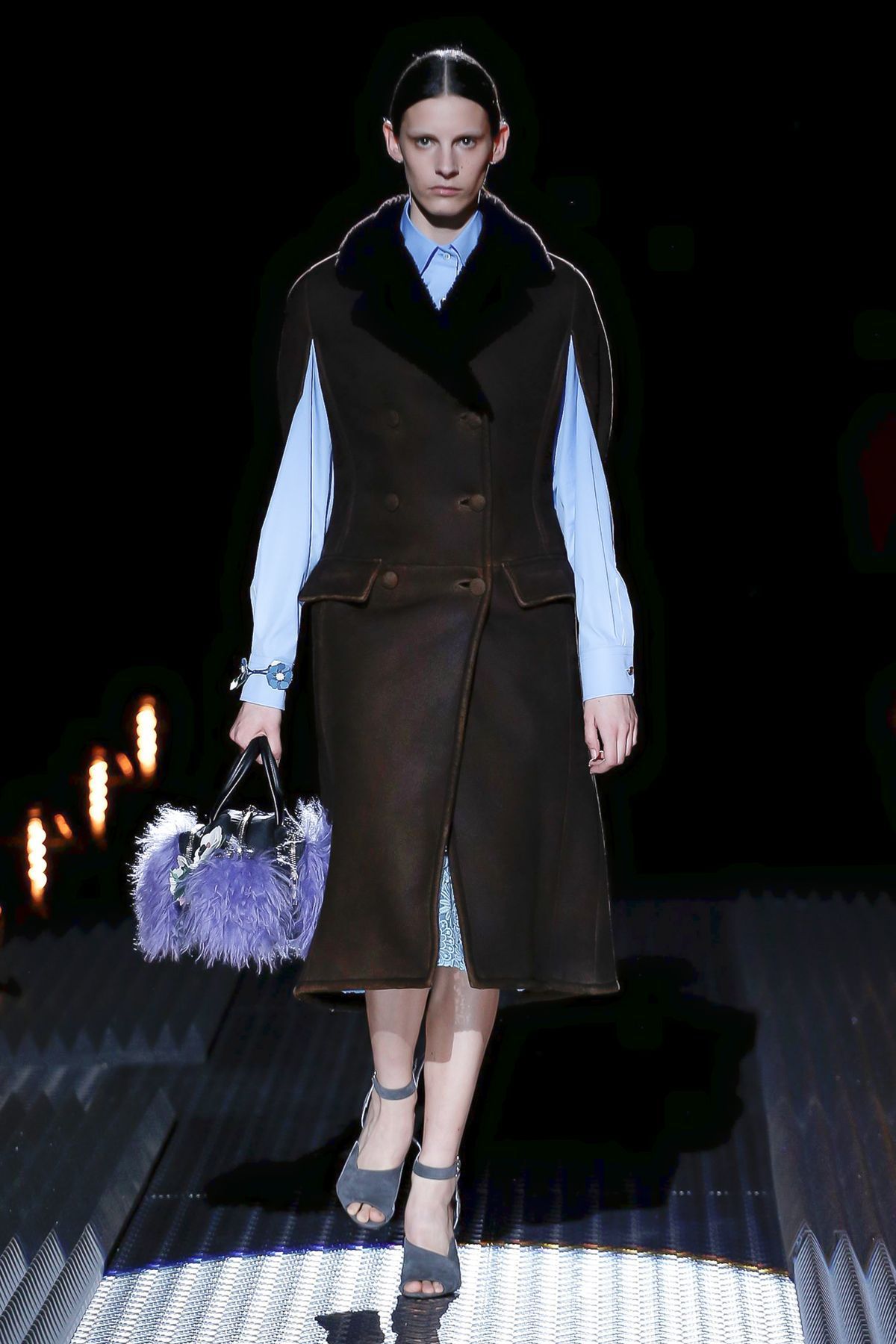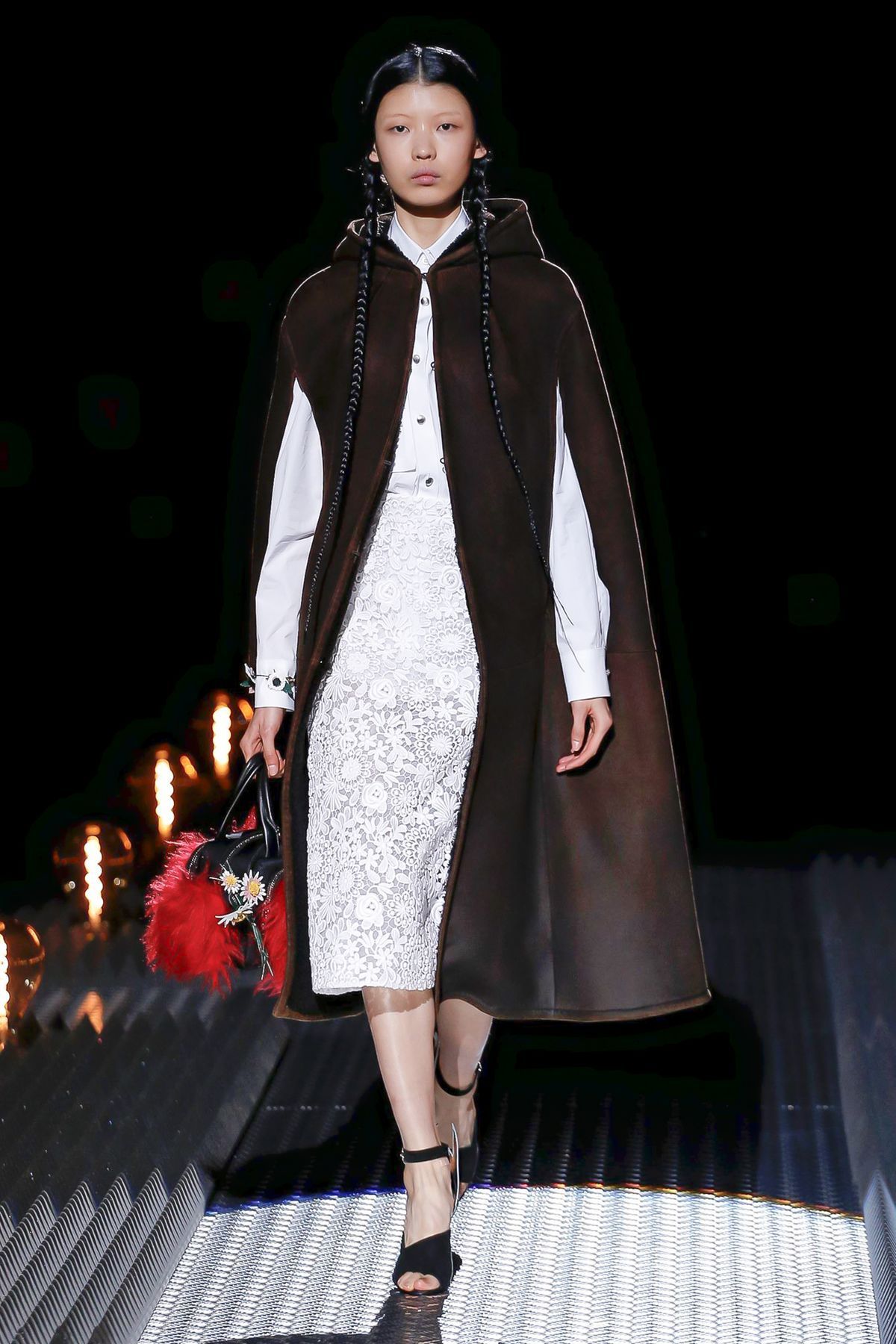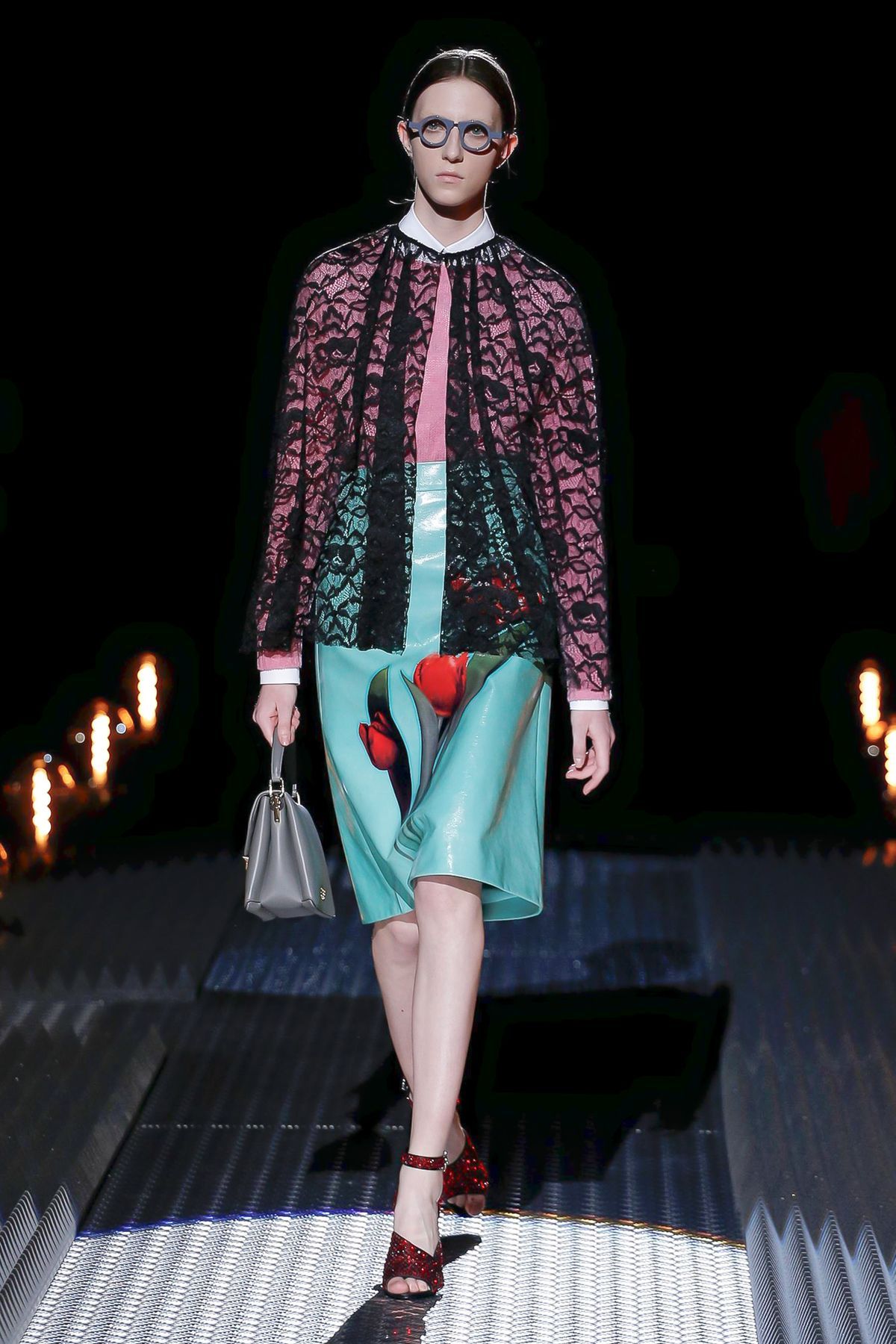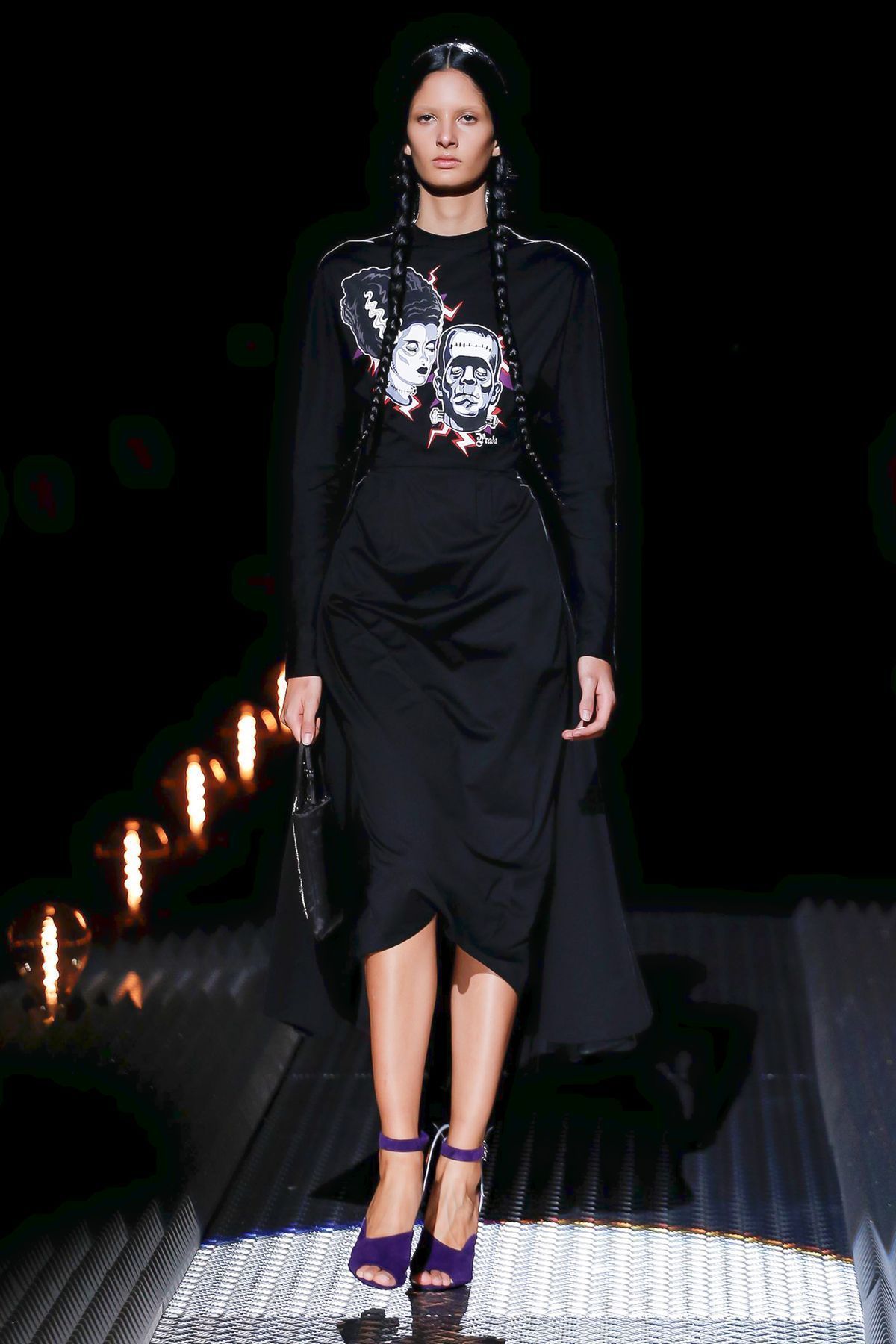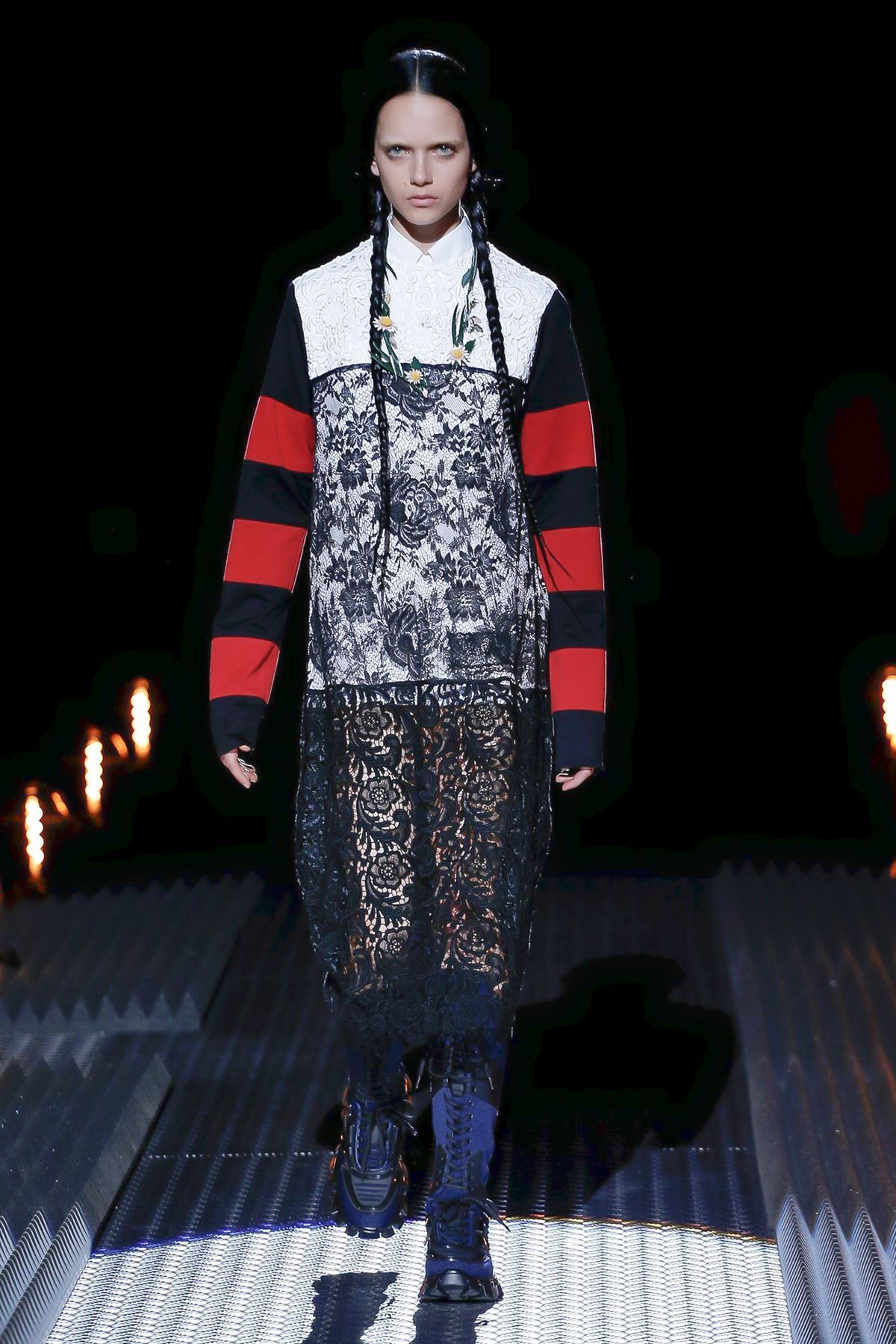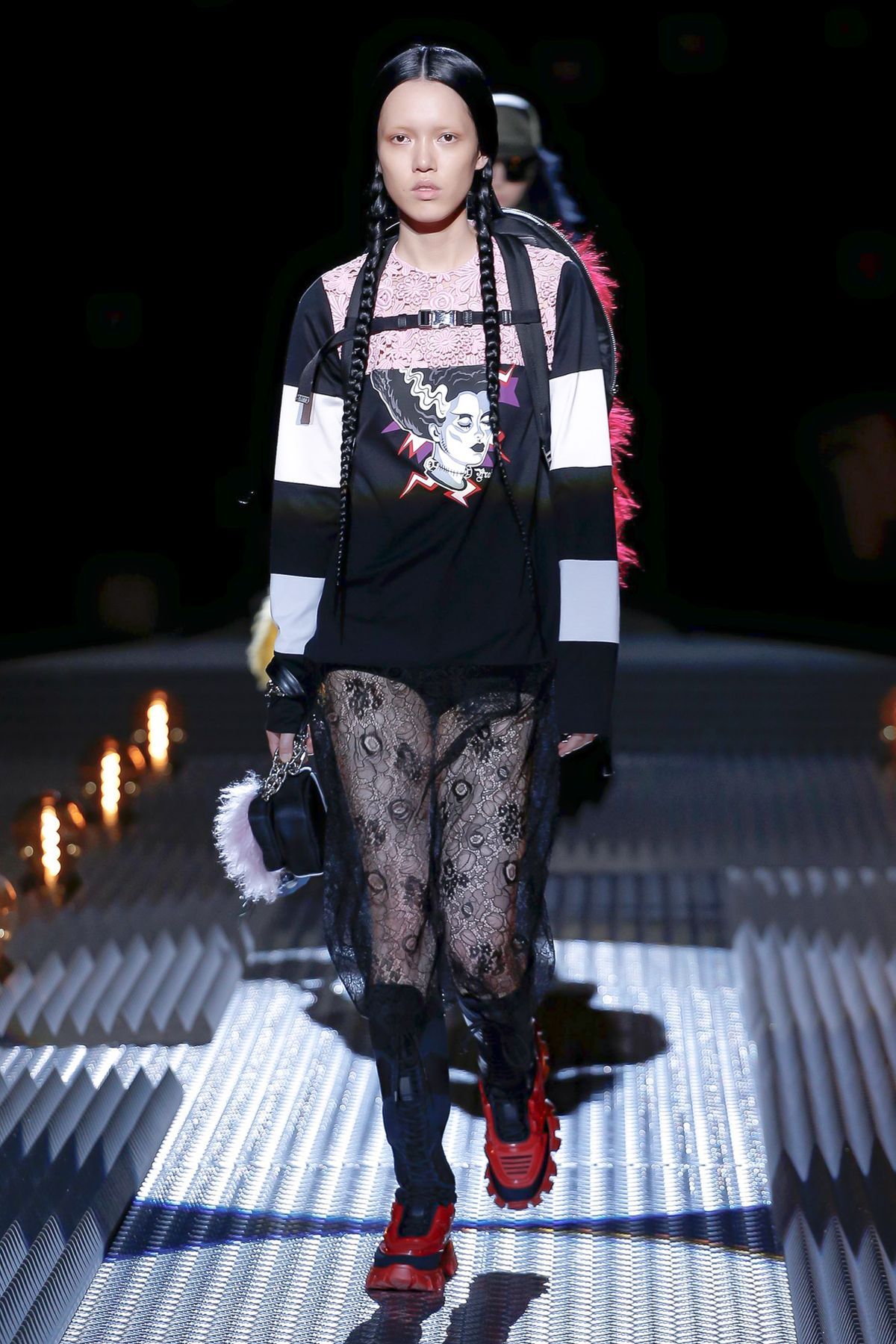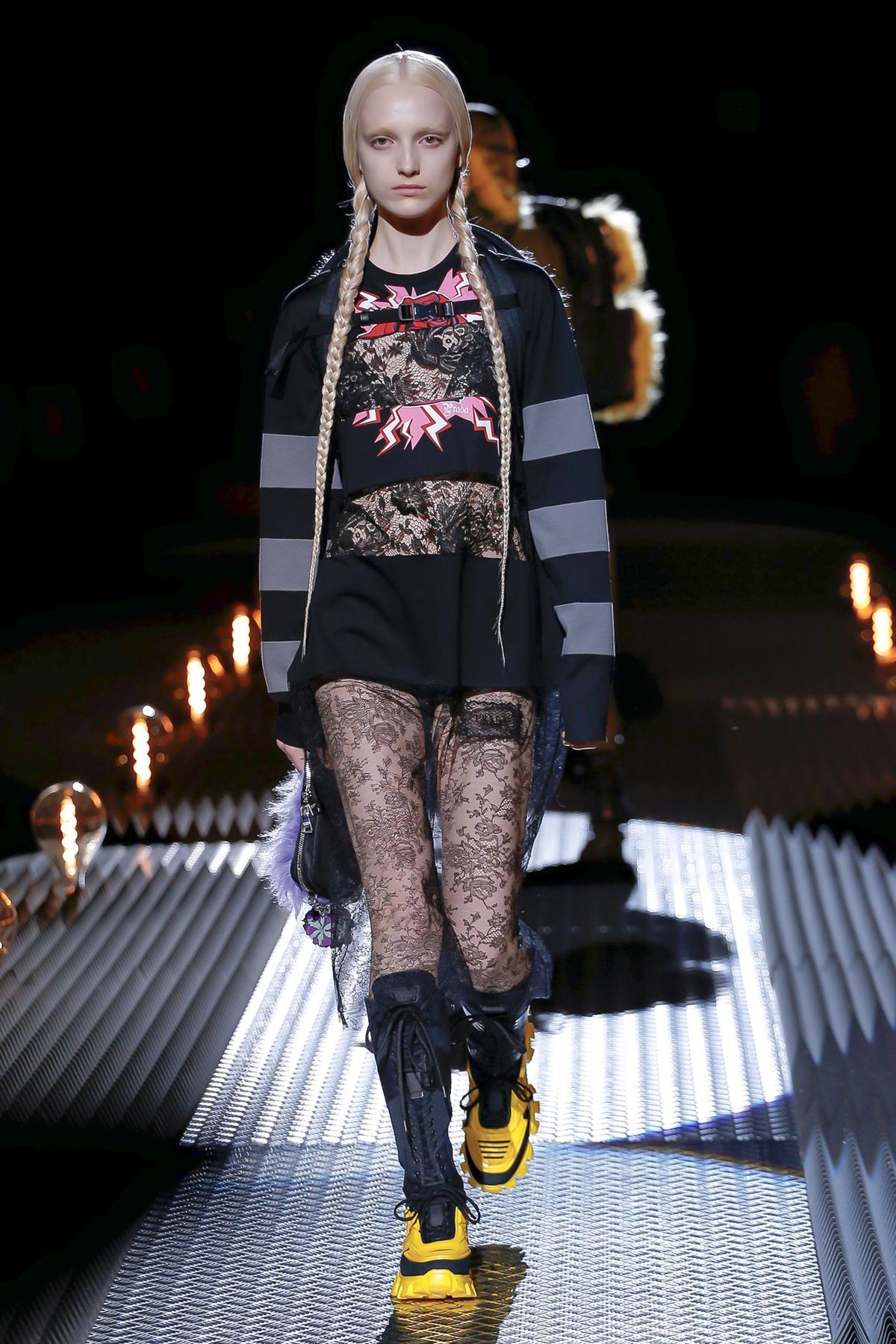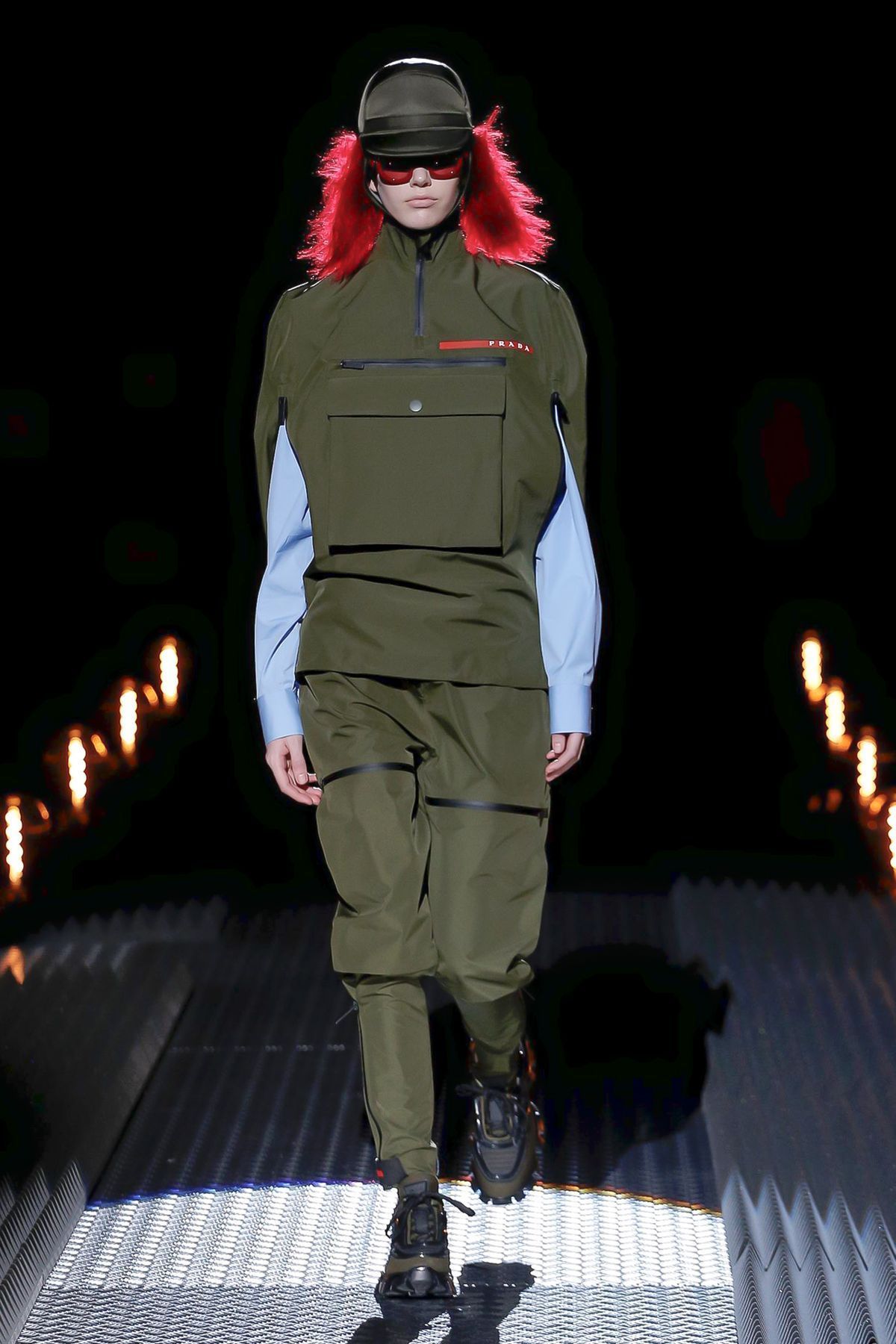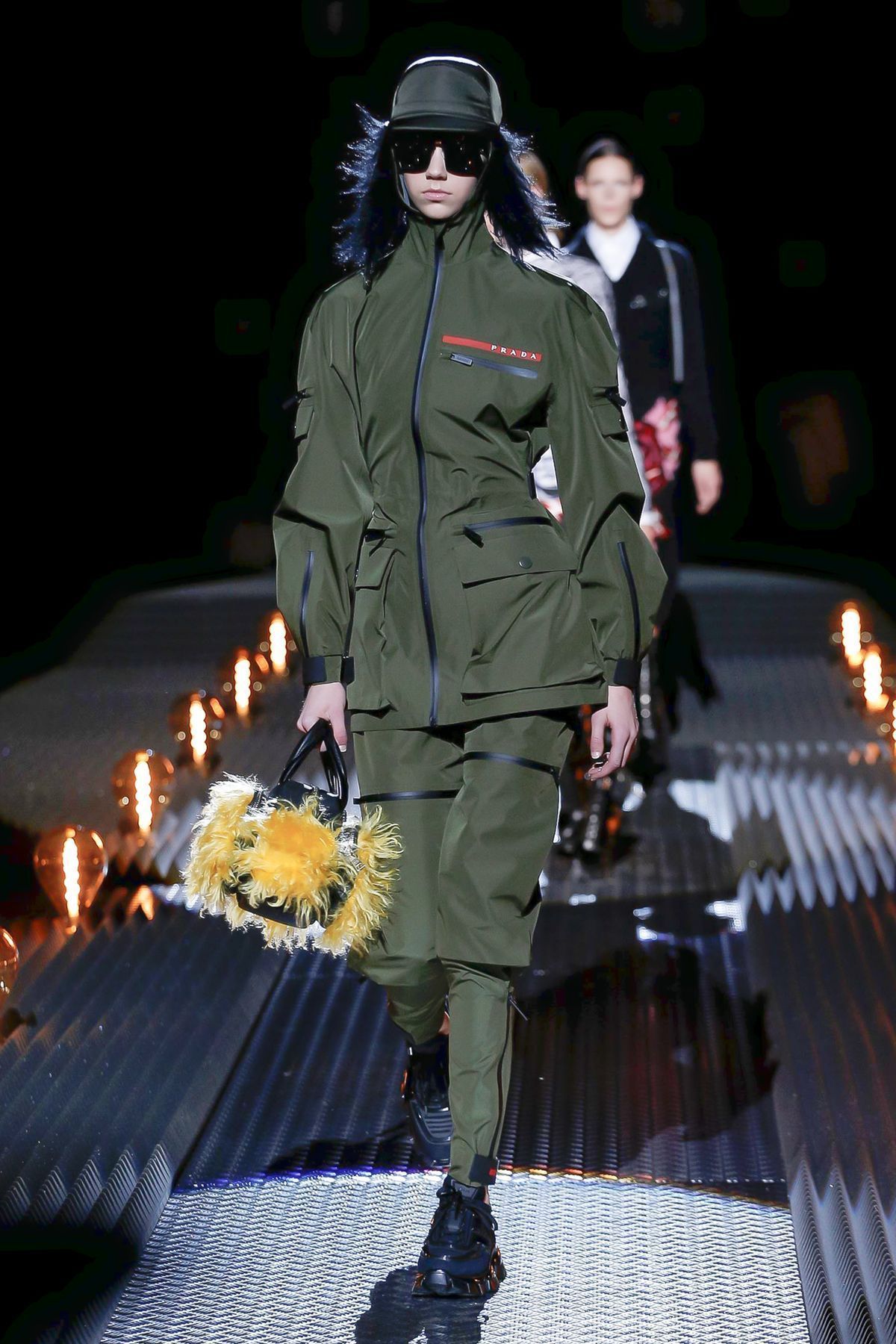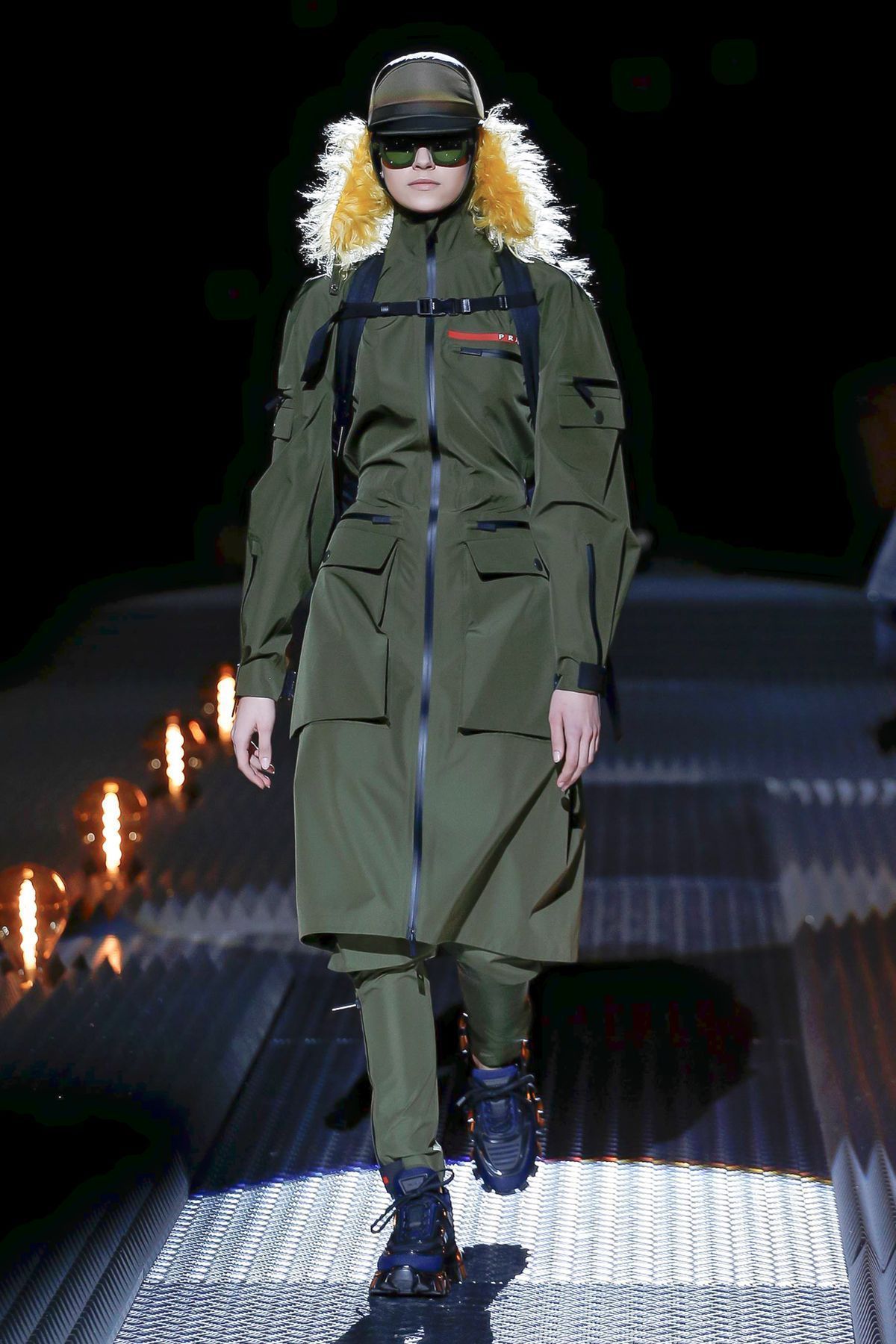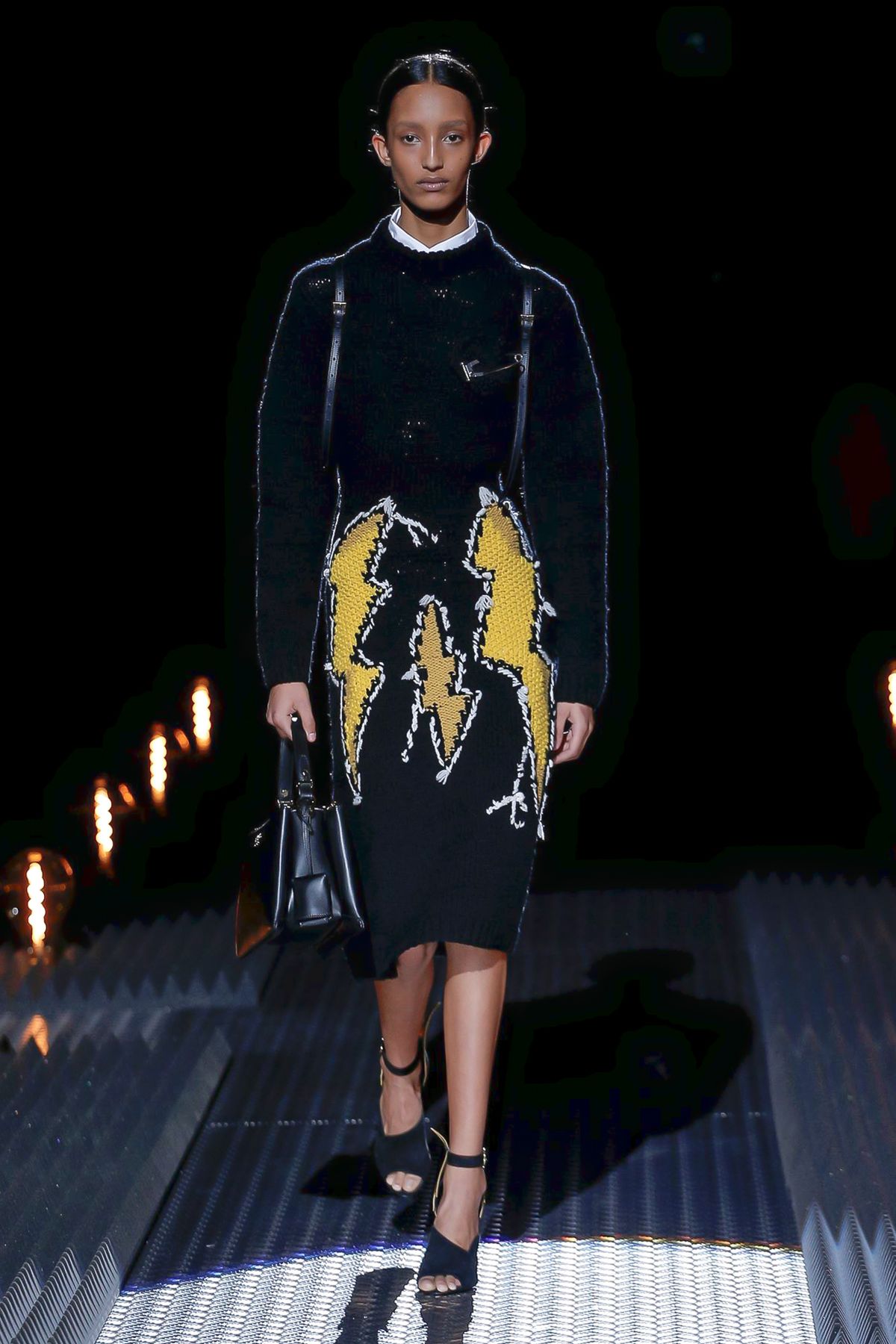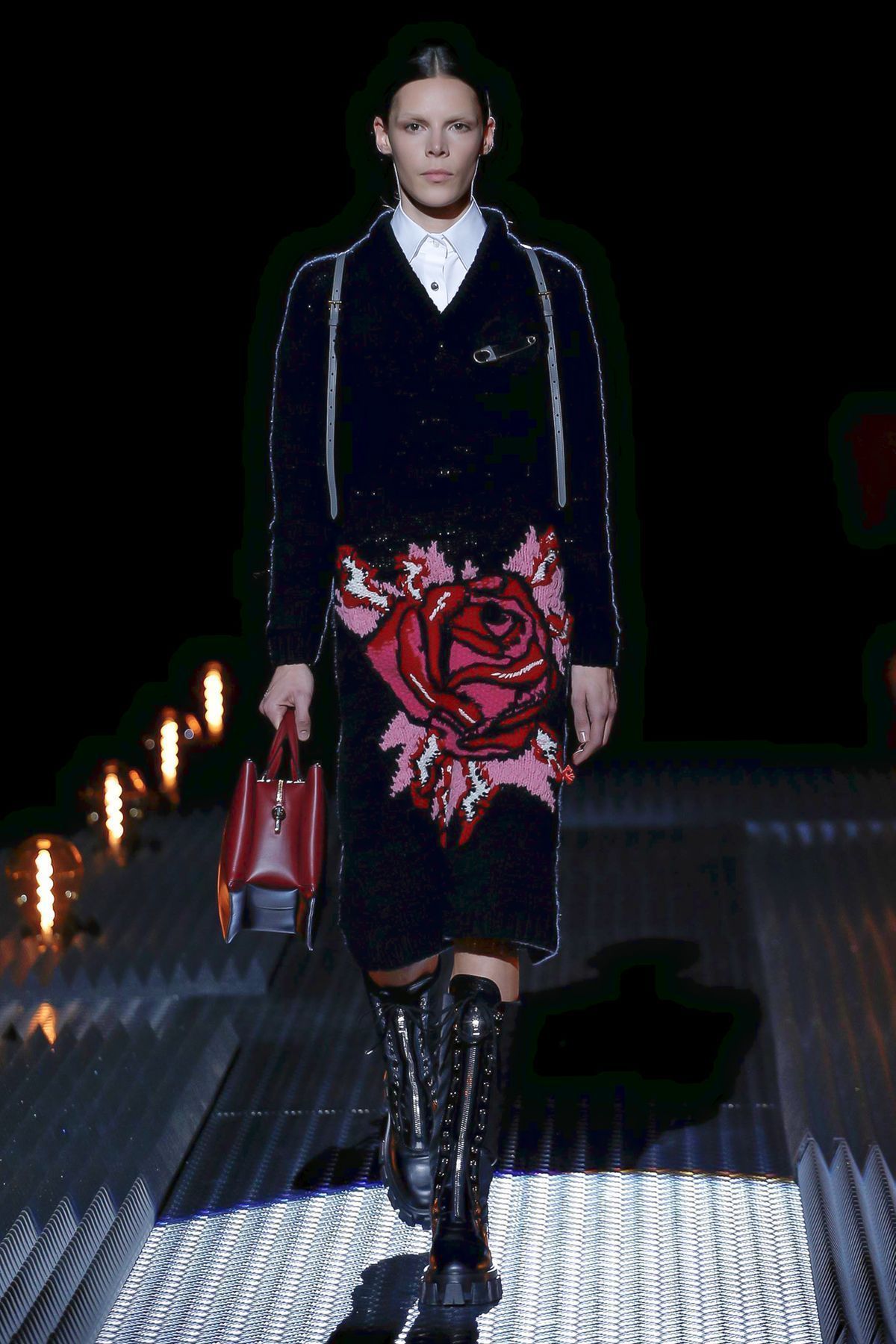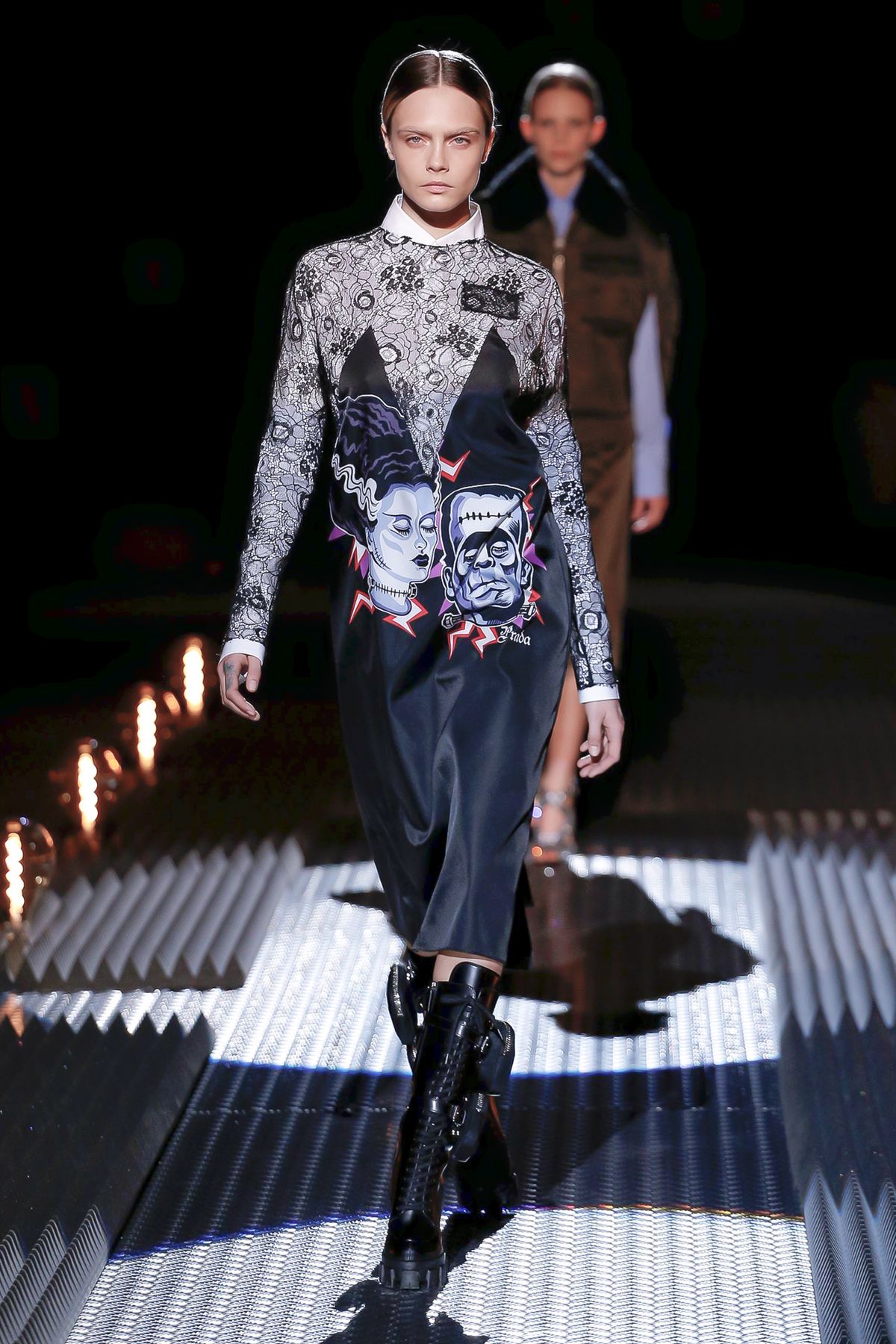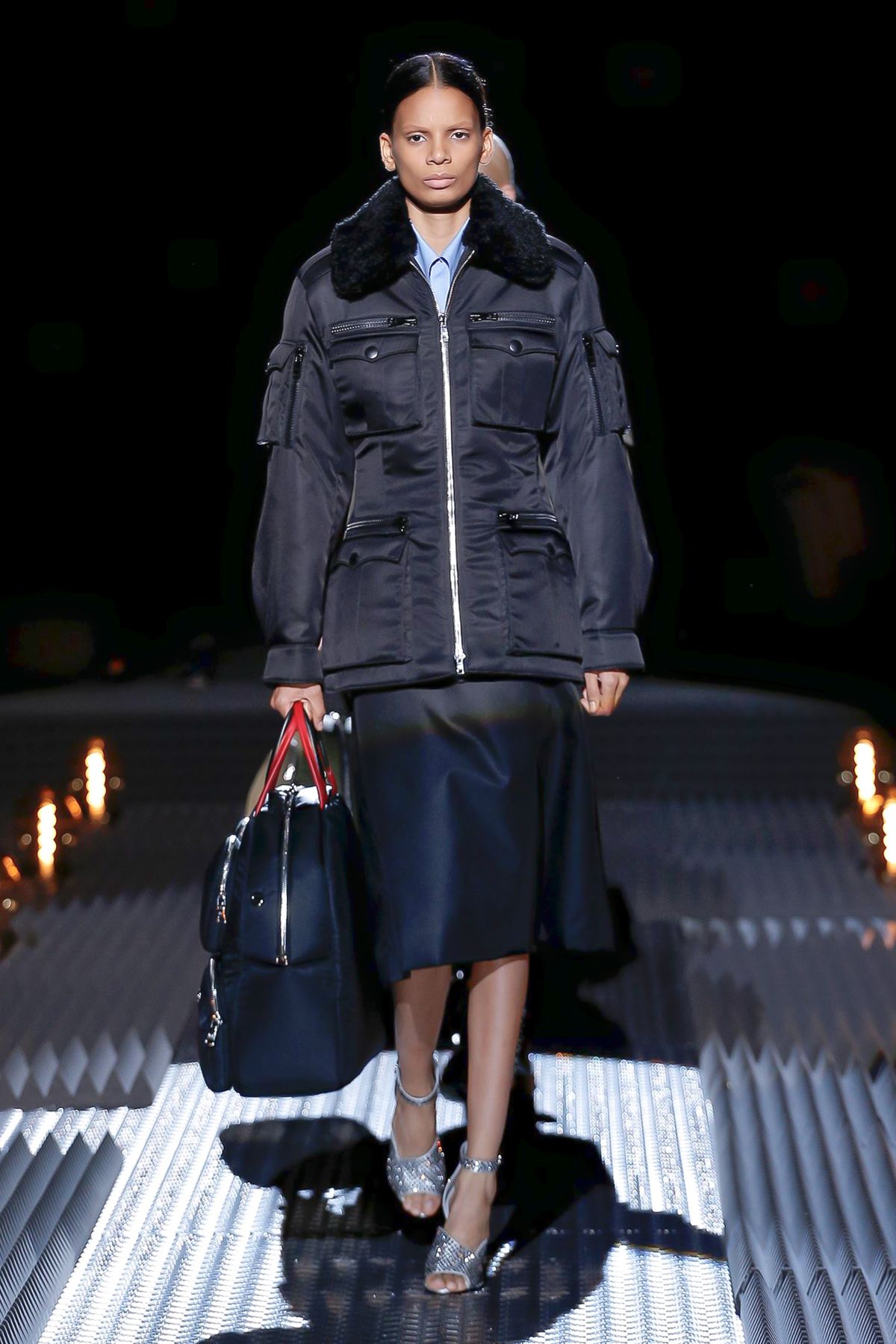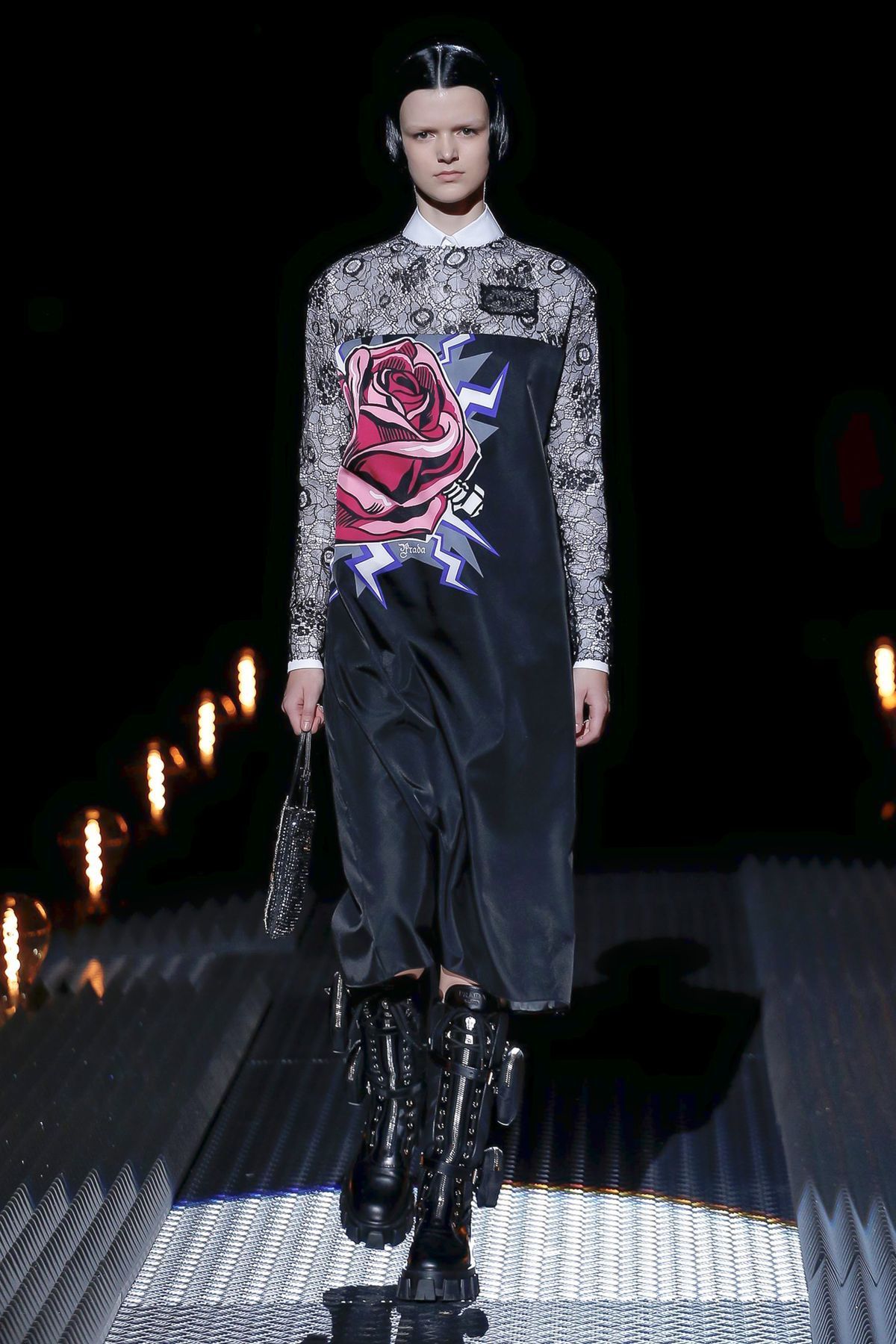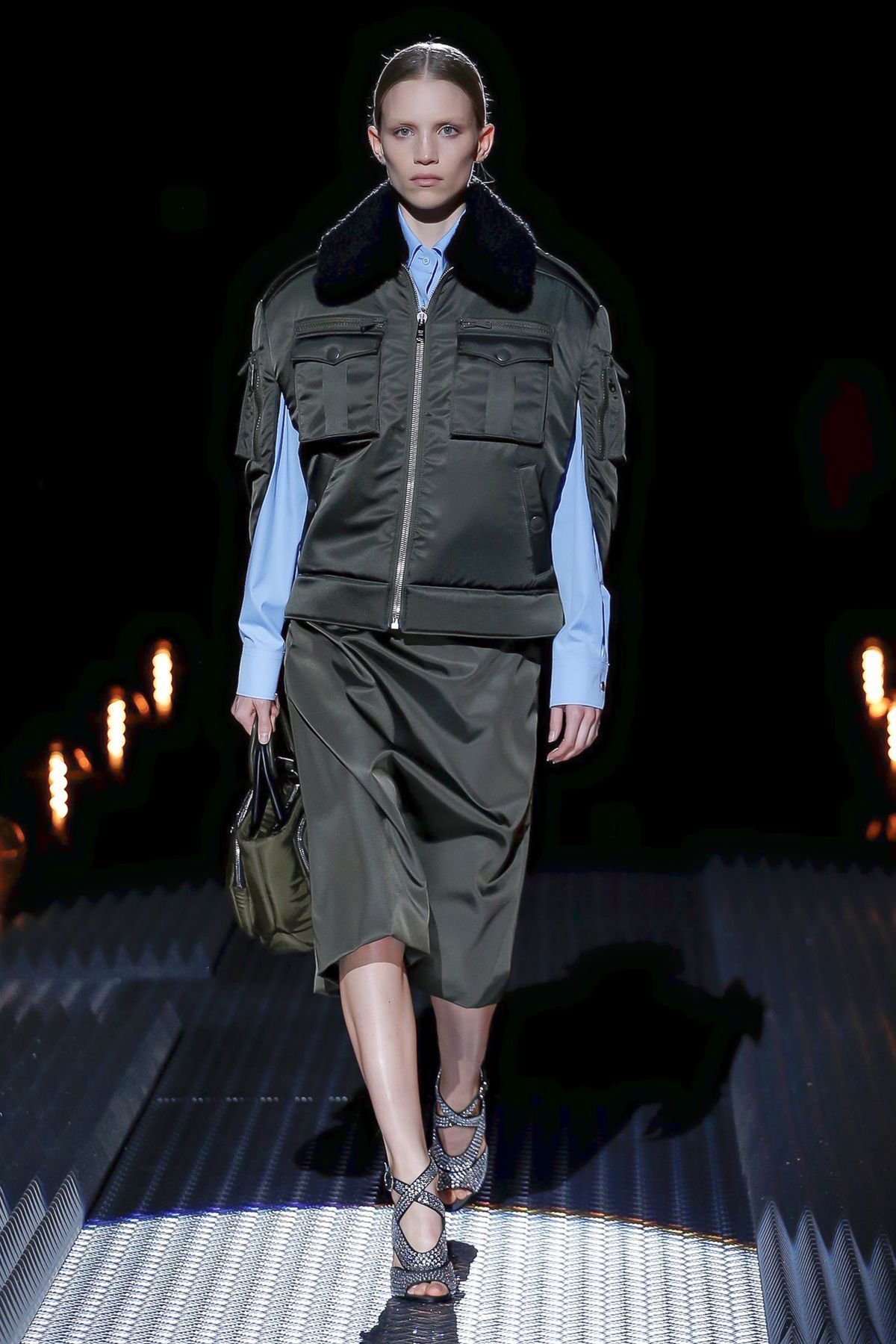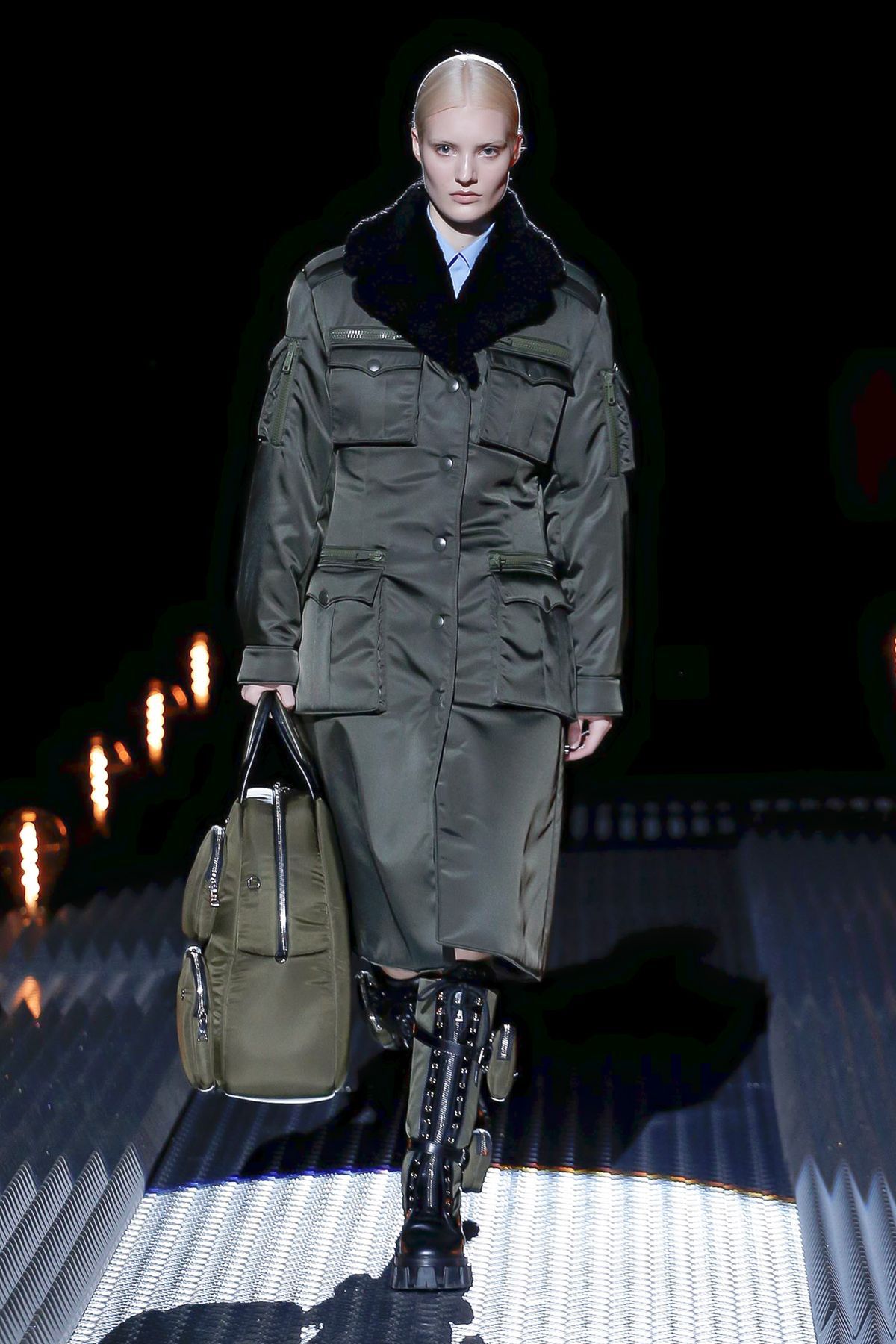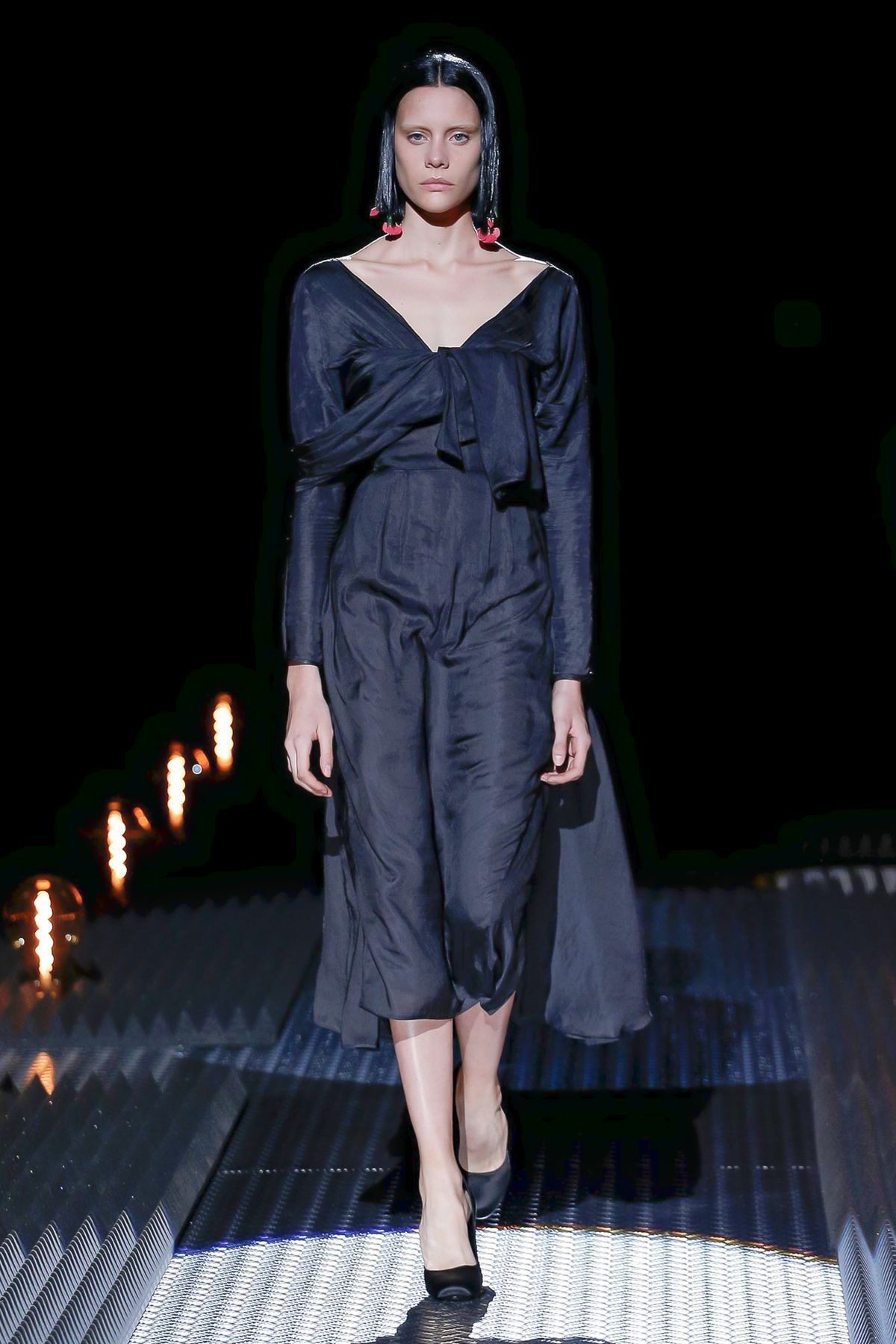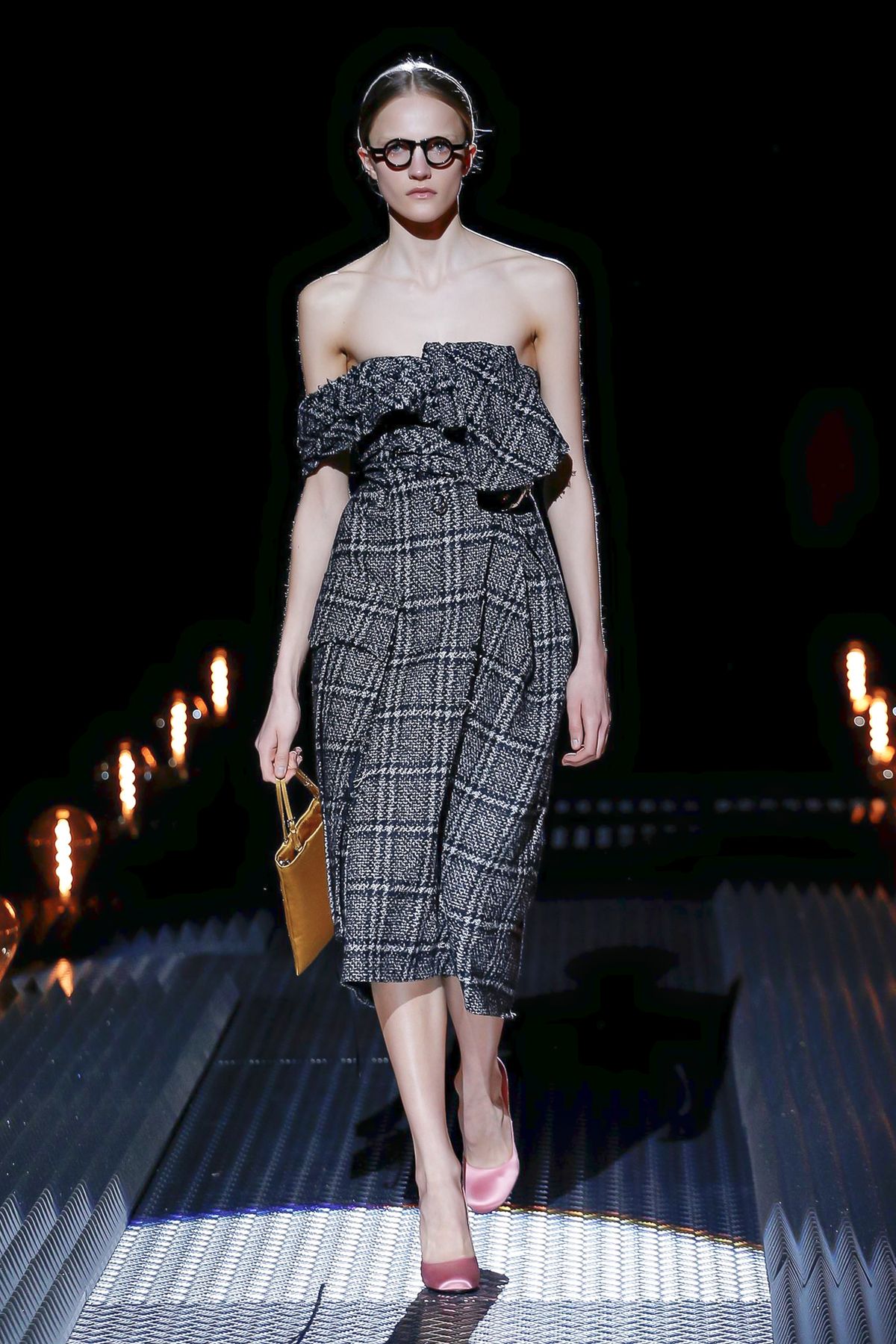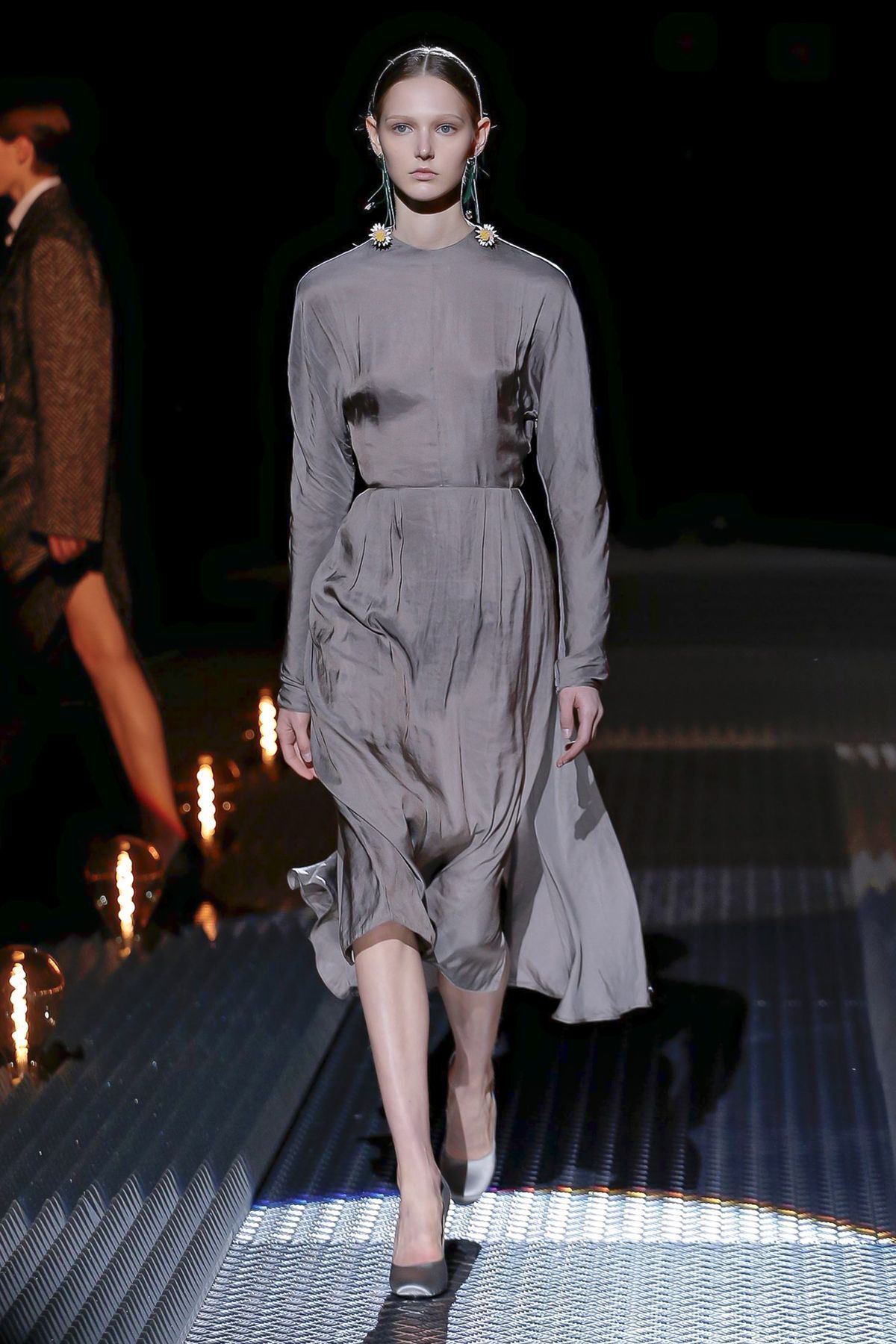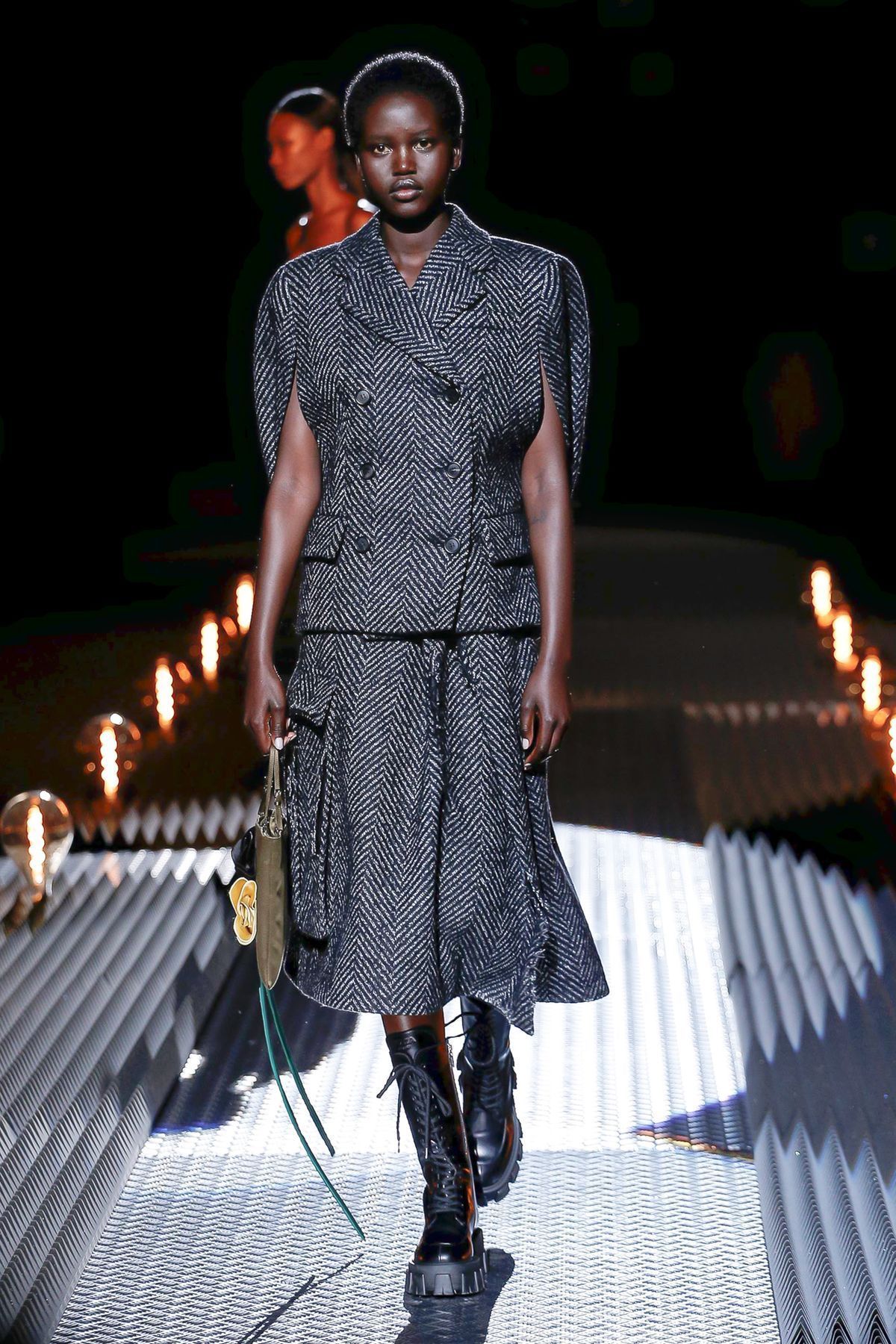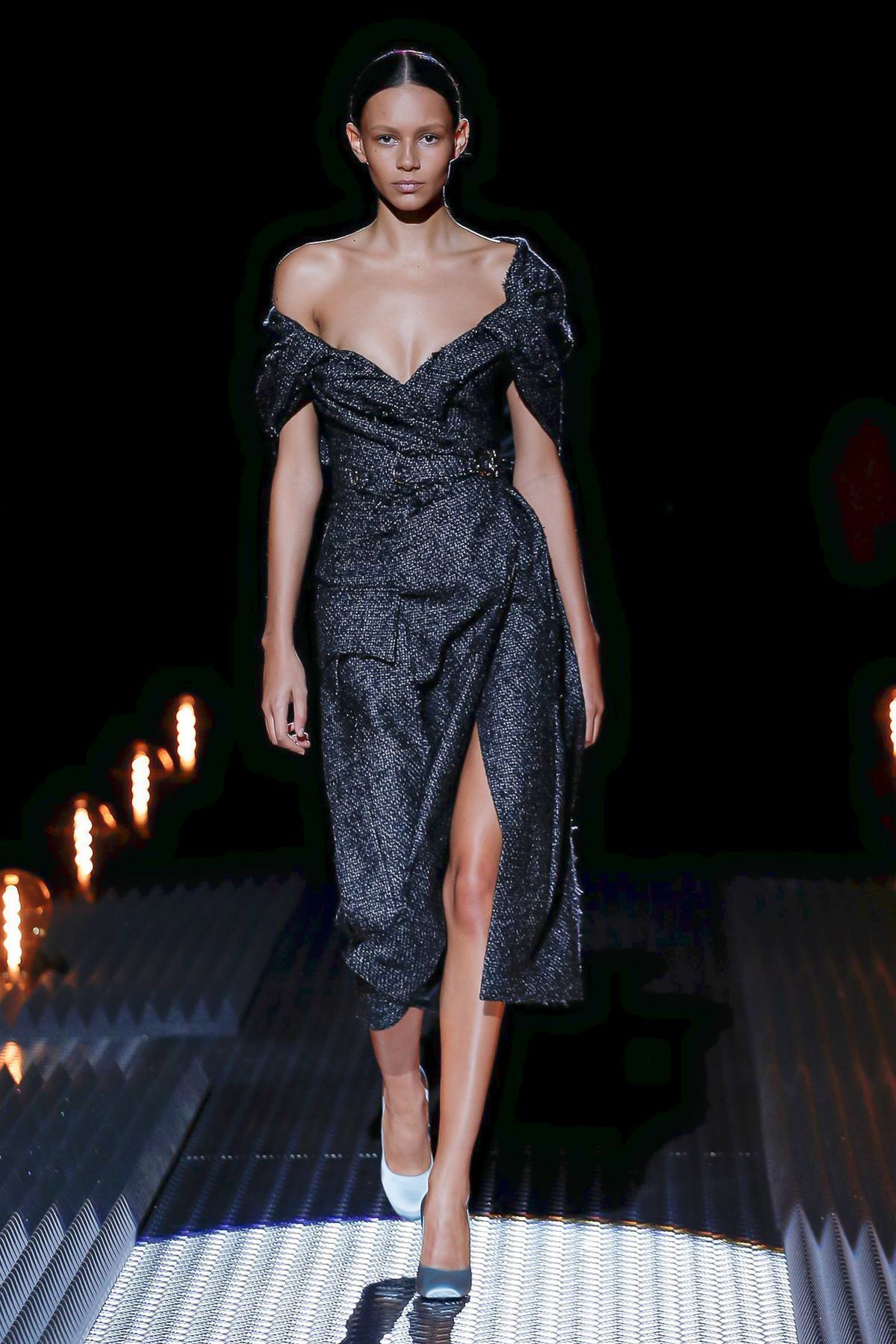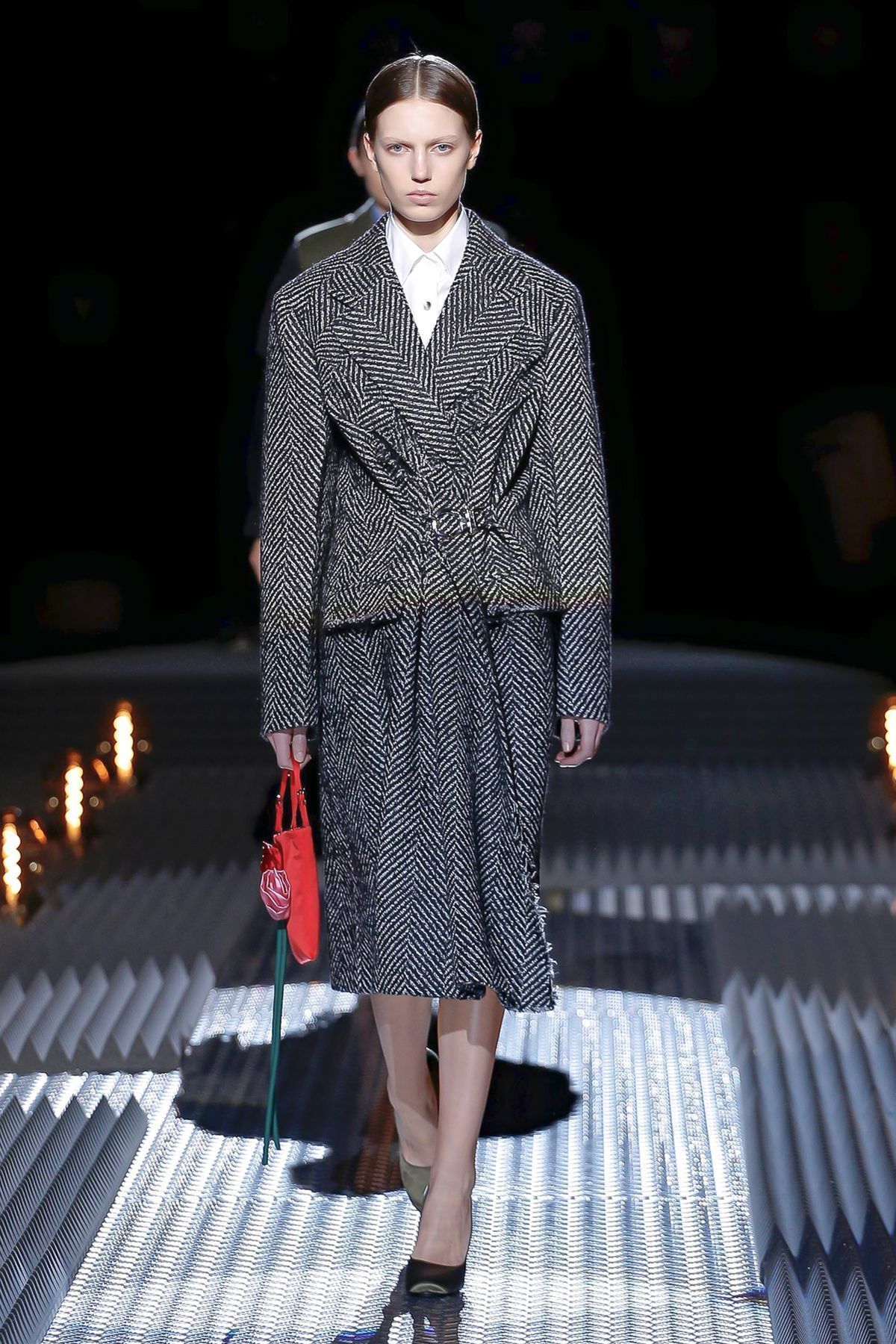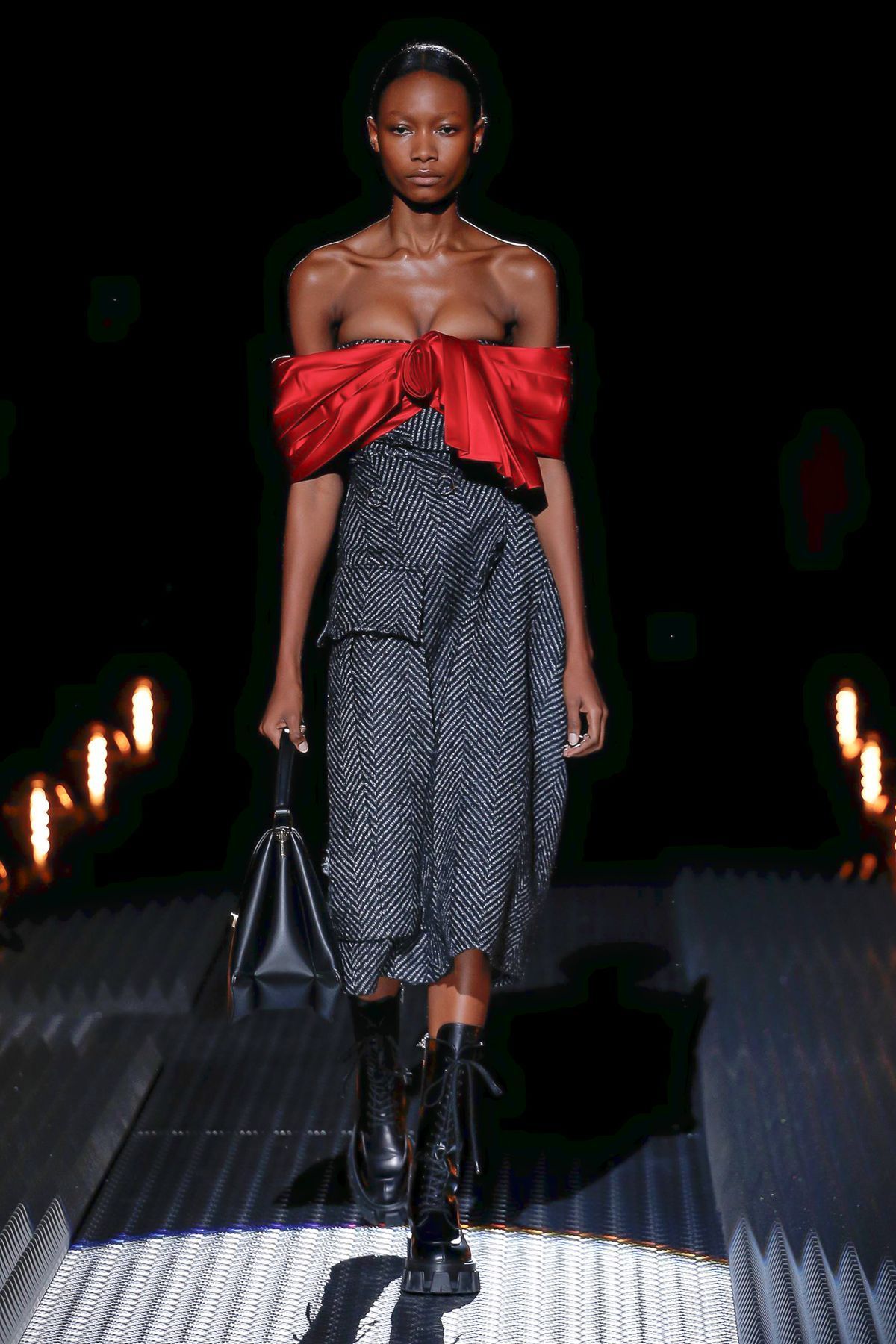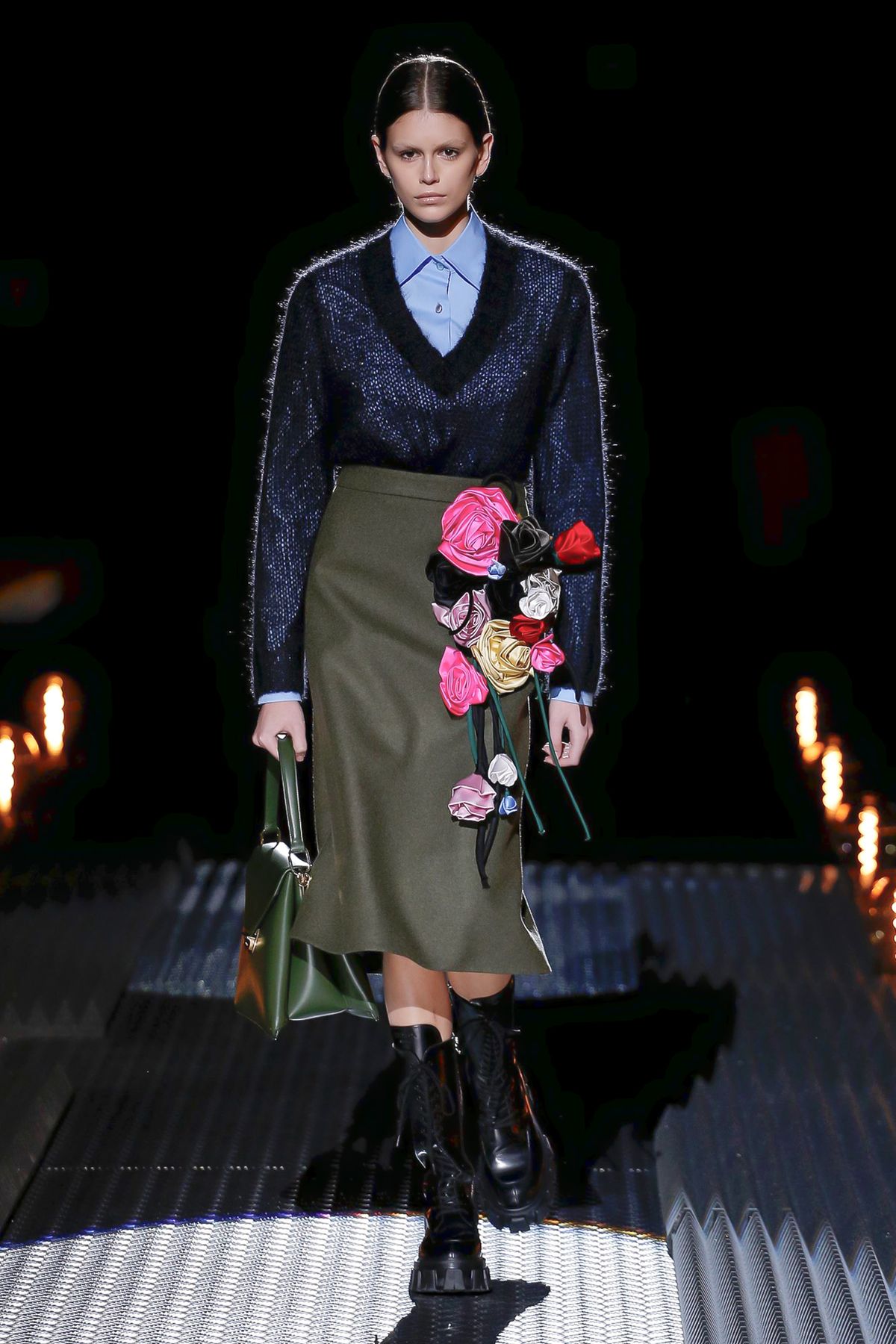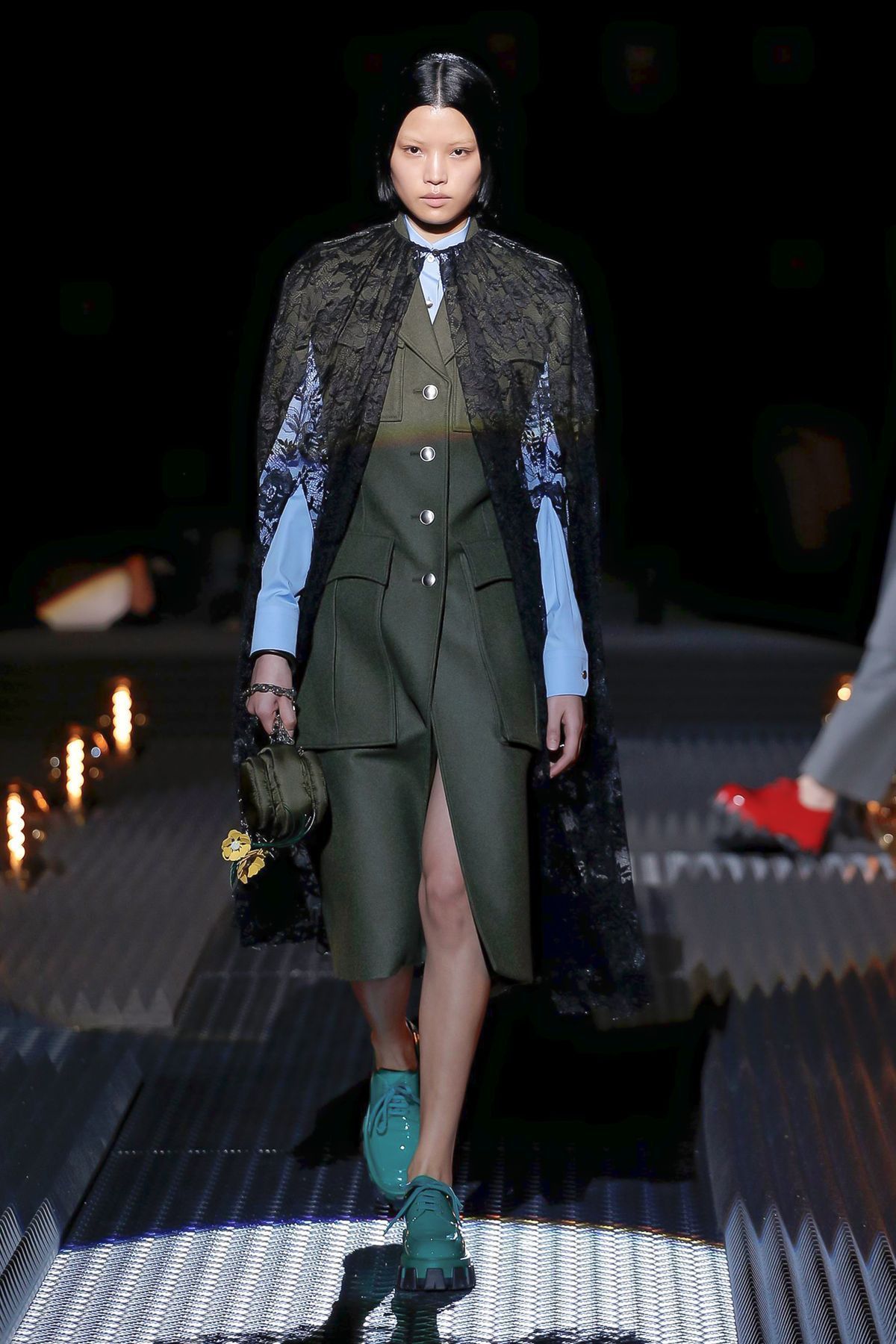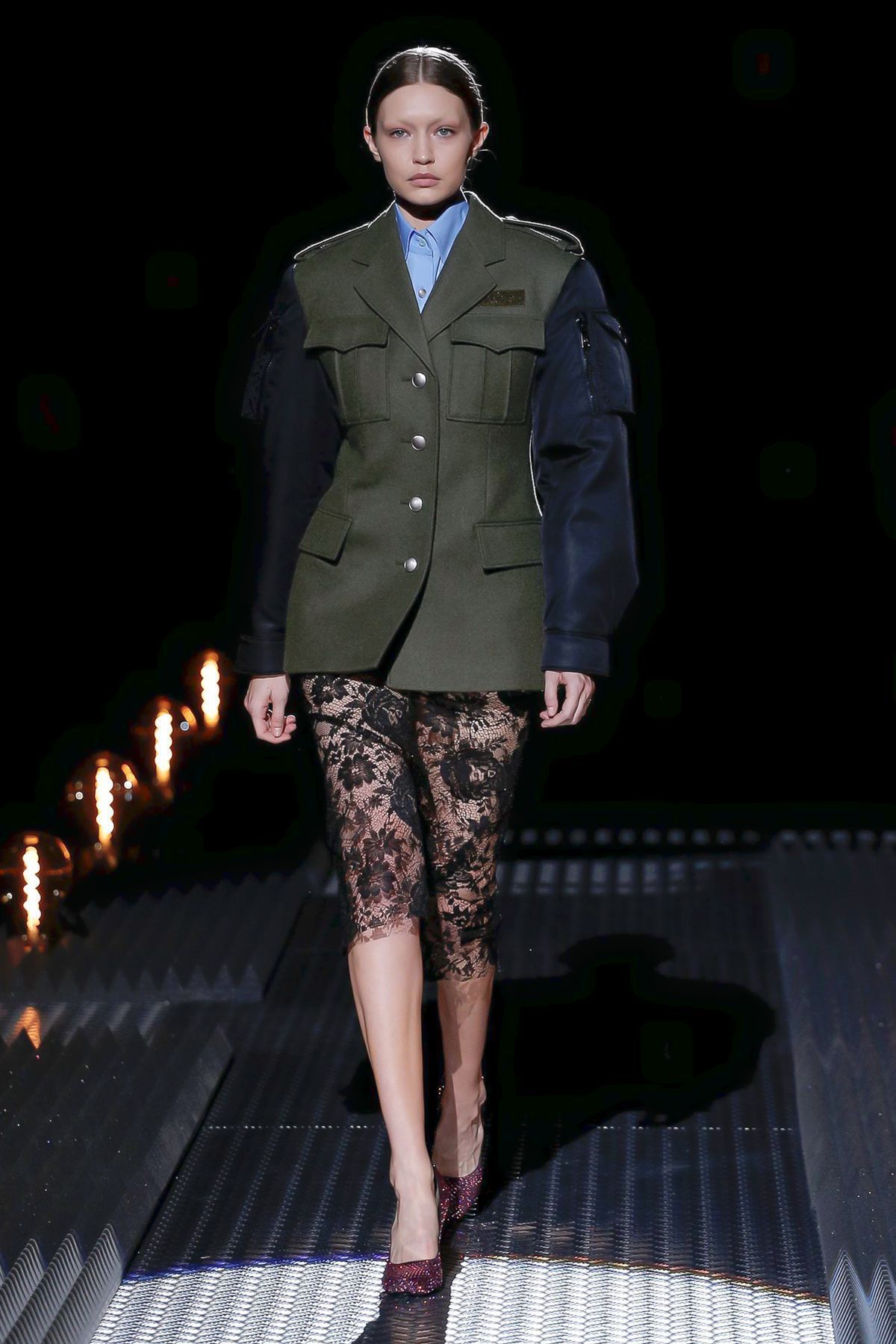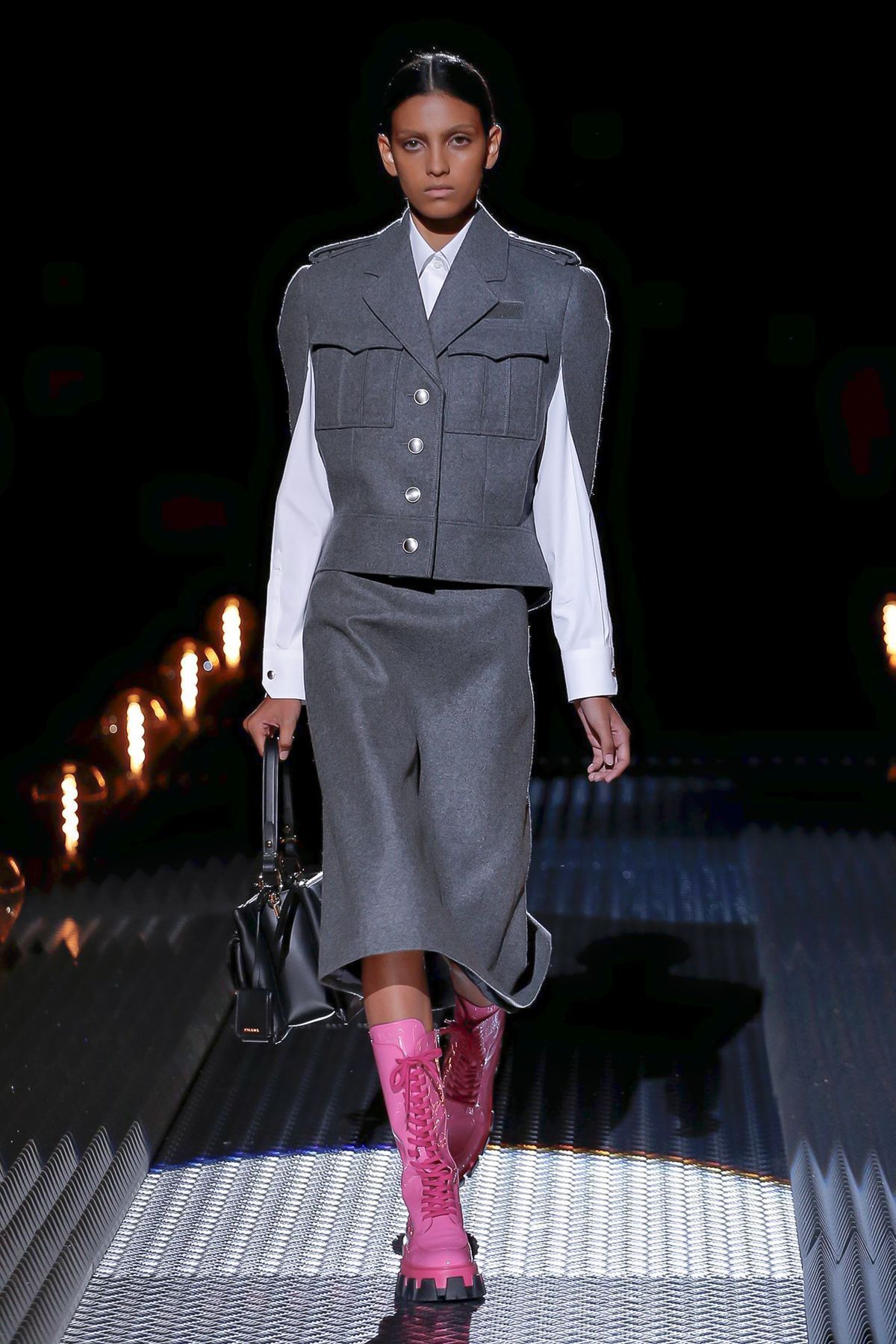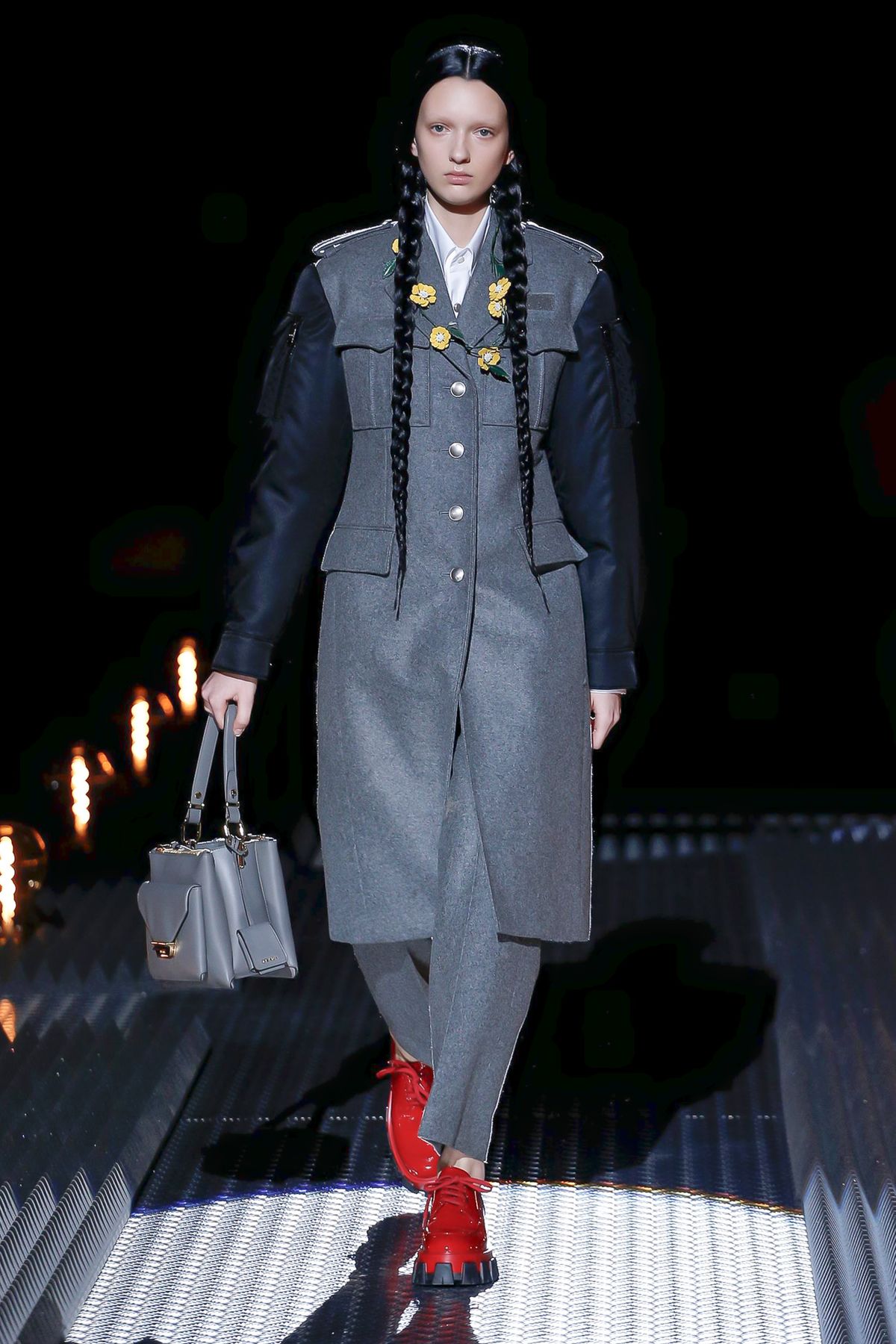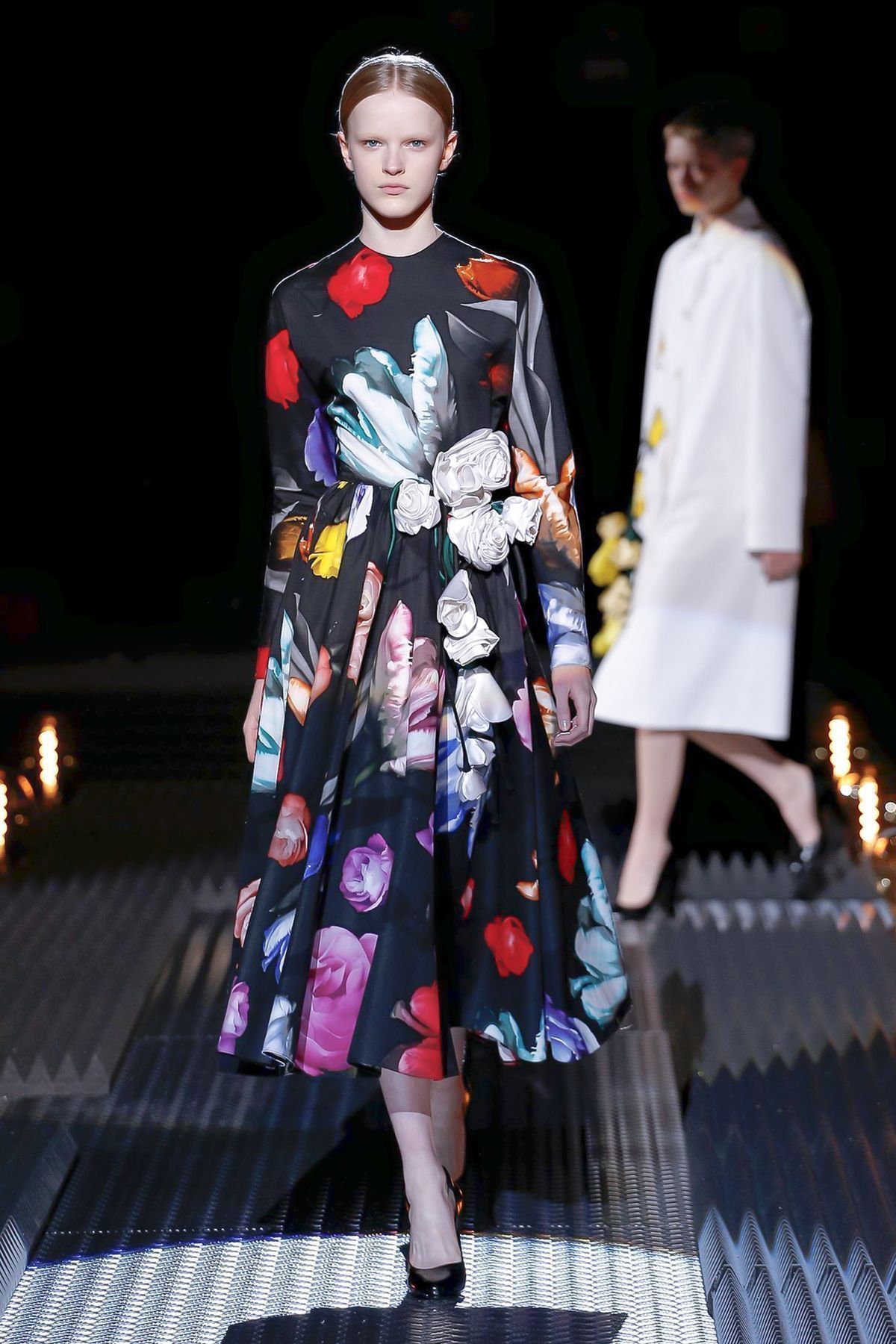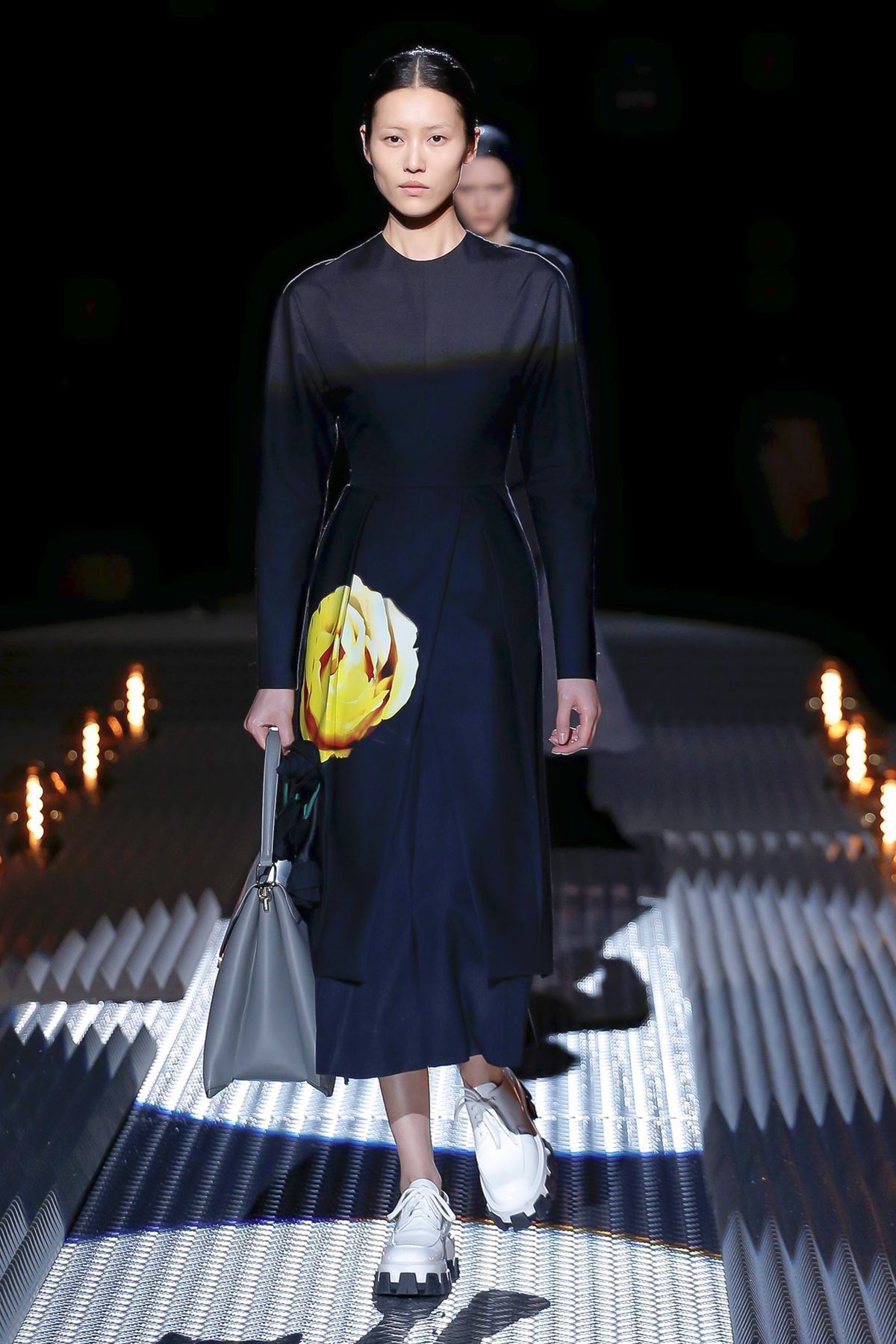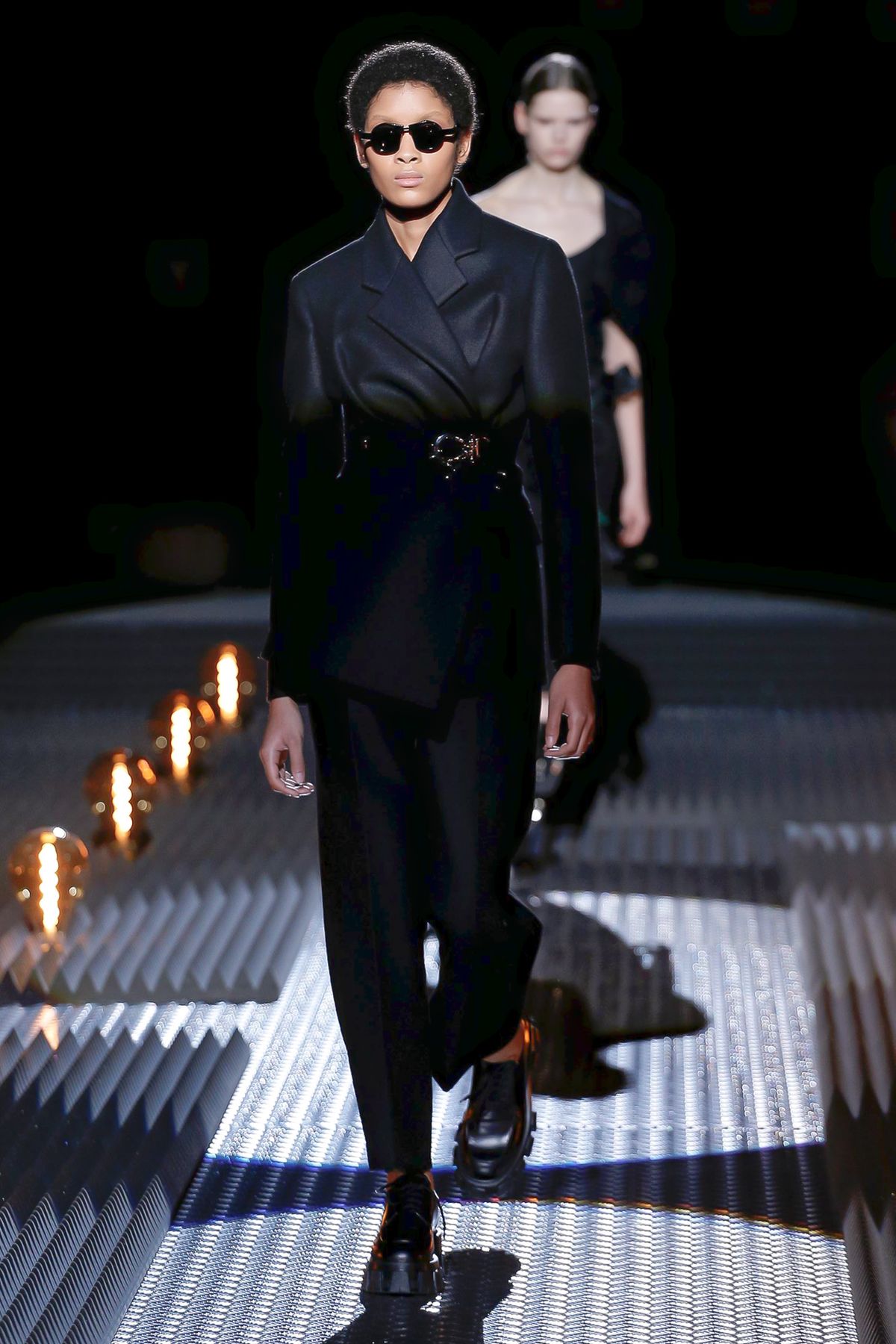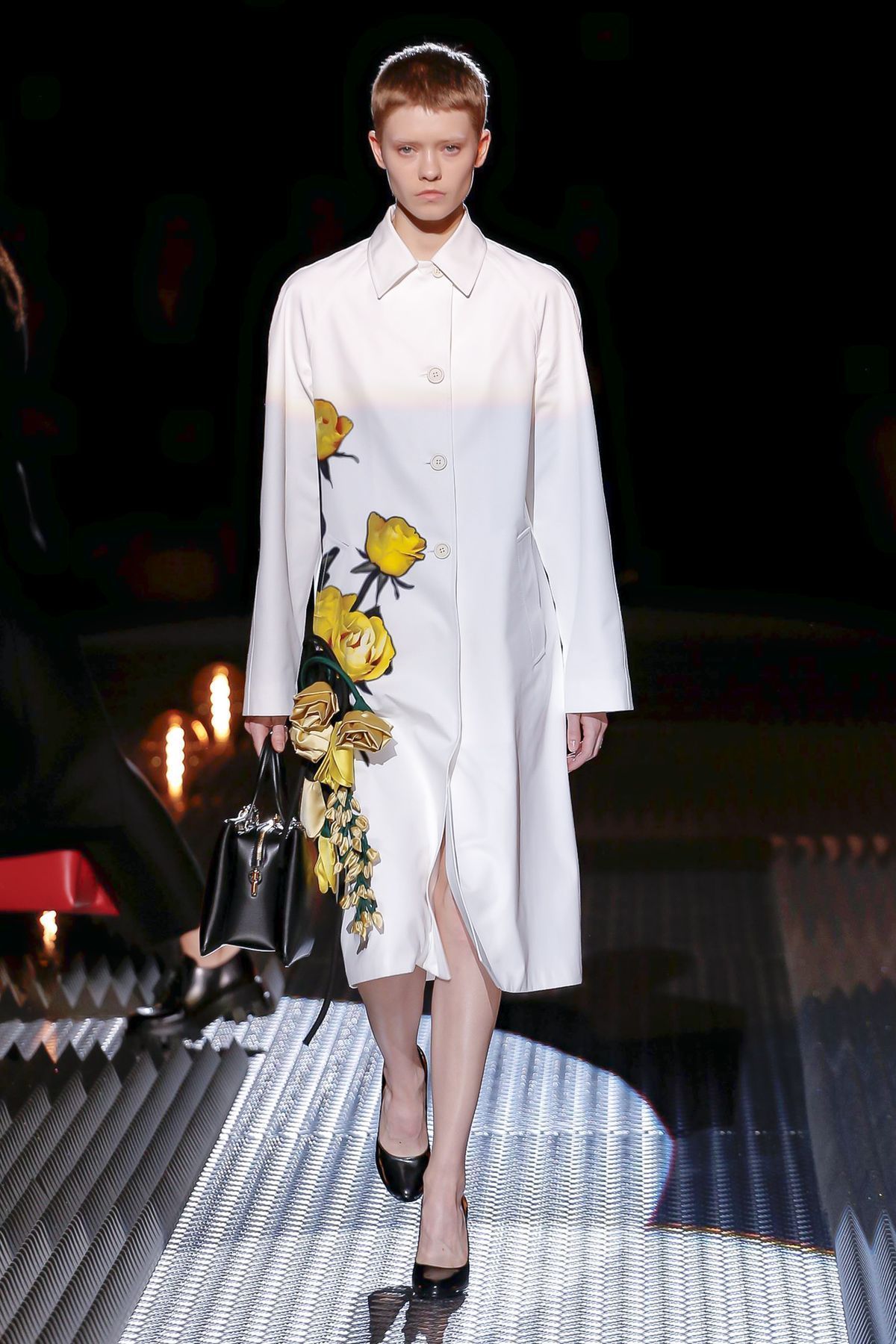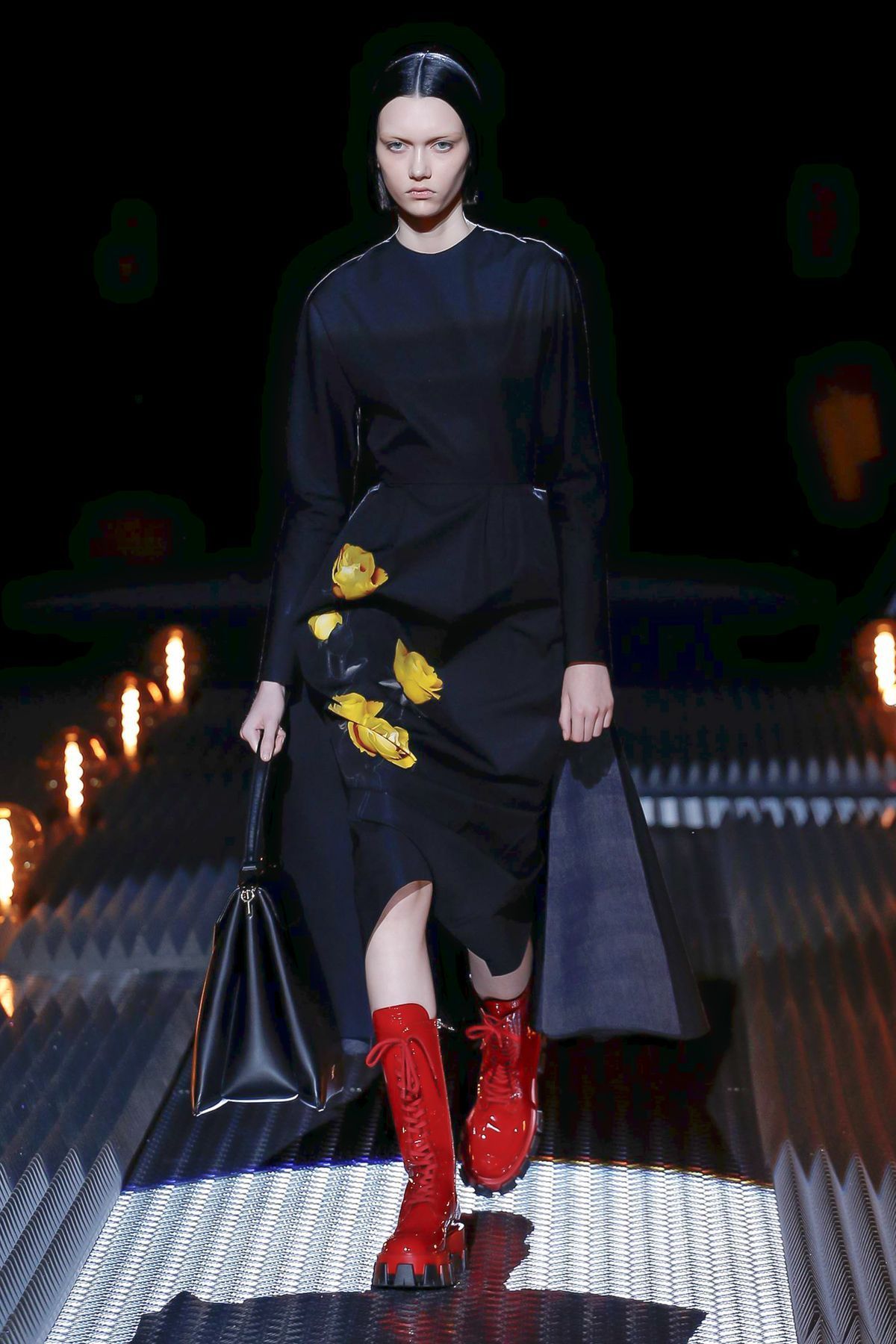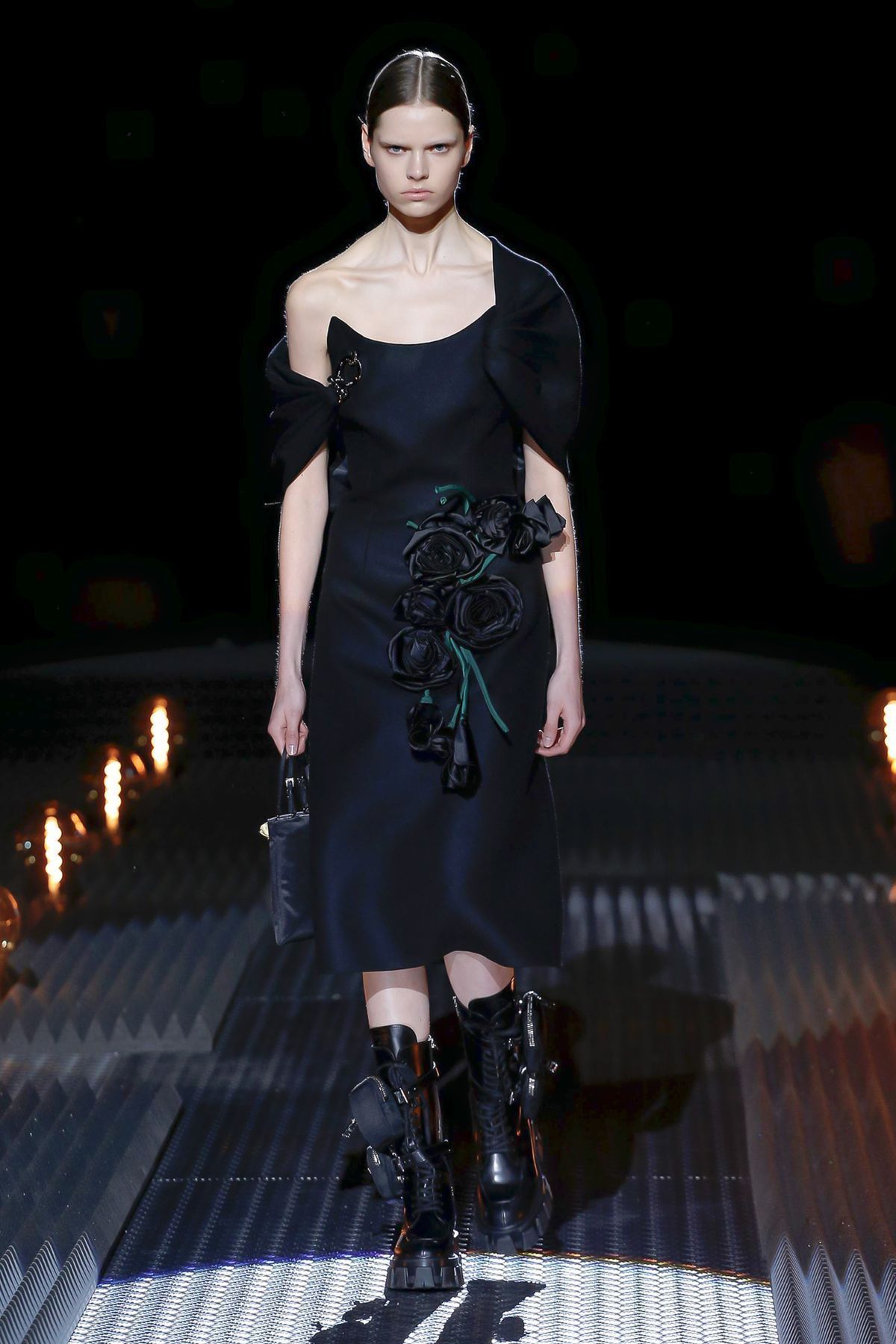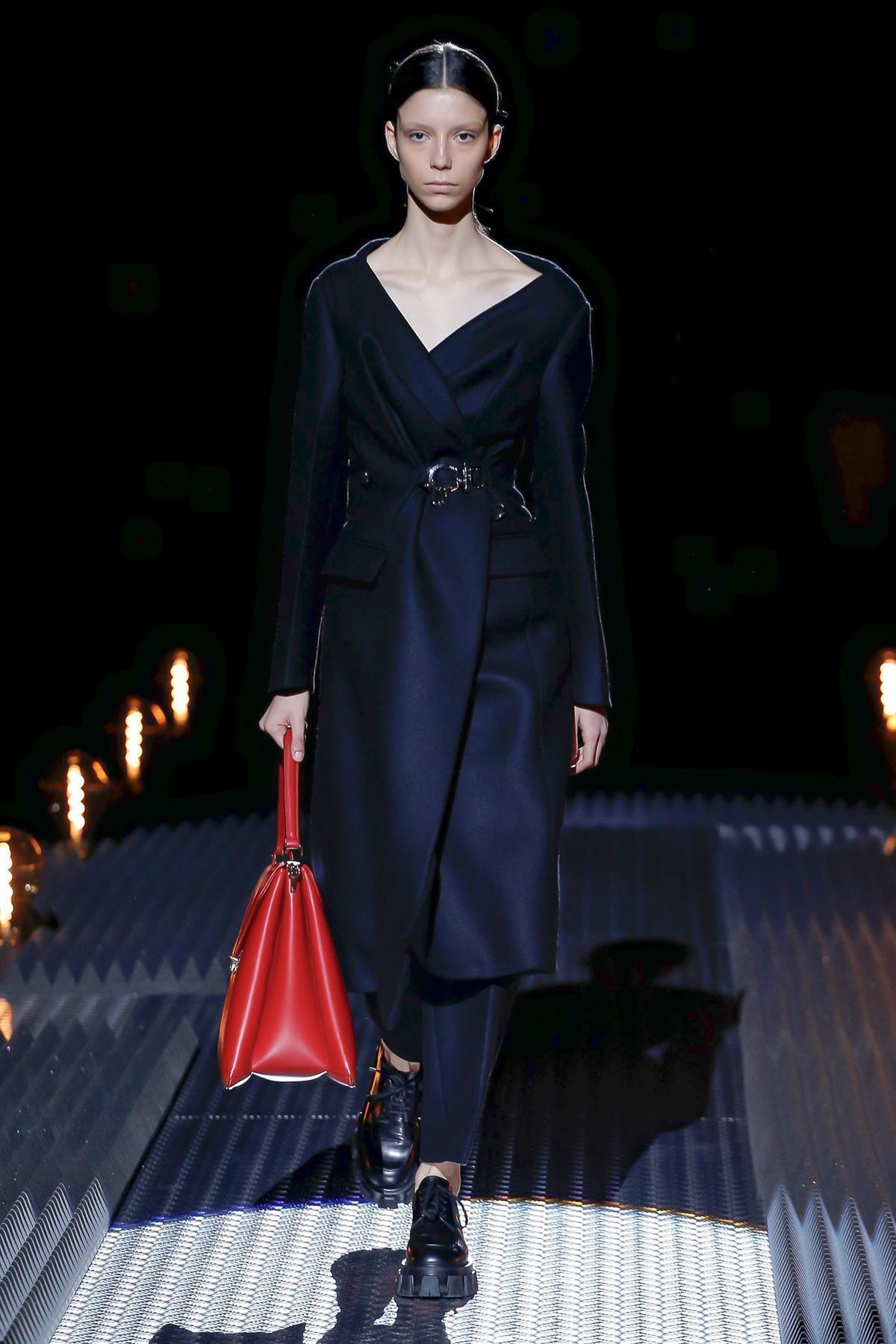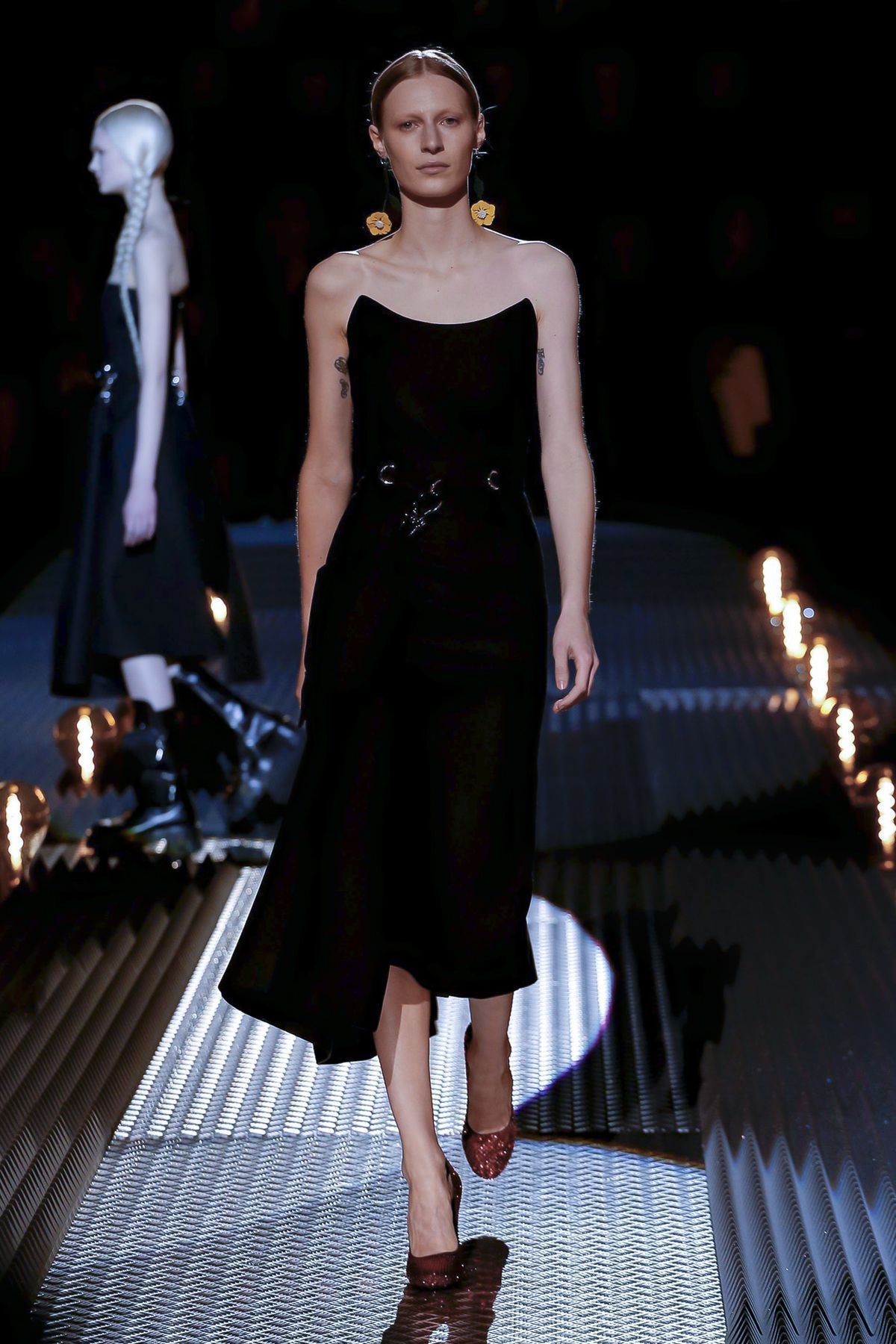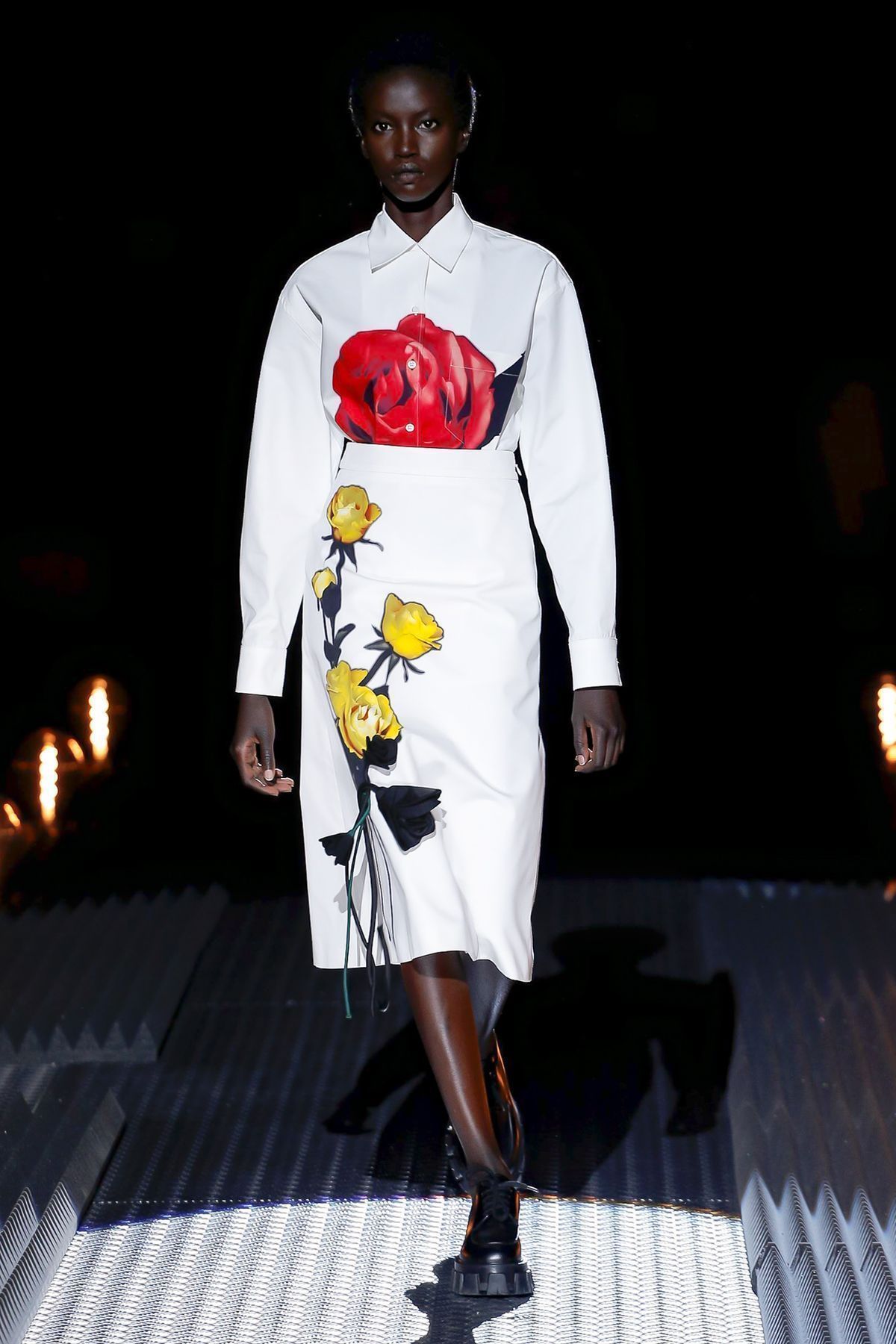 In addition, she has highlighted the details of the roses that brought more vividness to the metaphor of the show. A versatile, contemporary and completely spectacular collection, just… PRADA.