READ IN: Español
The festival of emerging talent will be held on 28 May throughout the day at the Sala Apolo in Barcelona. It will feature a PRO area and live concerts.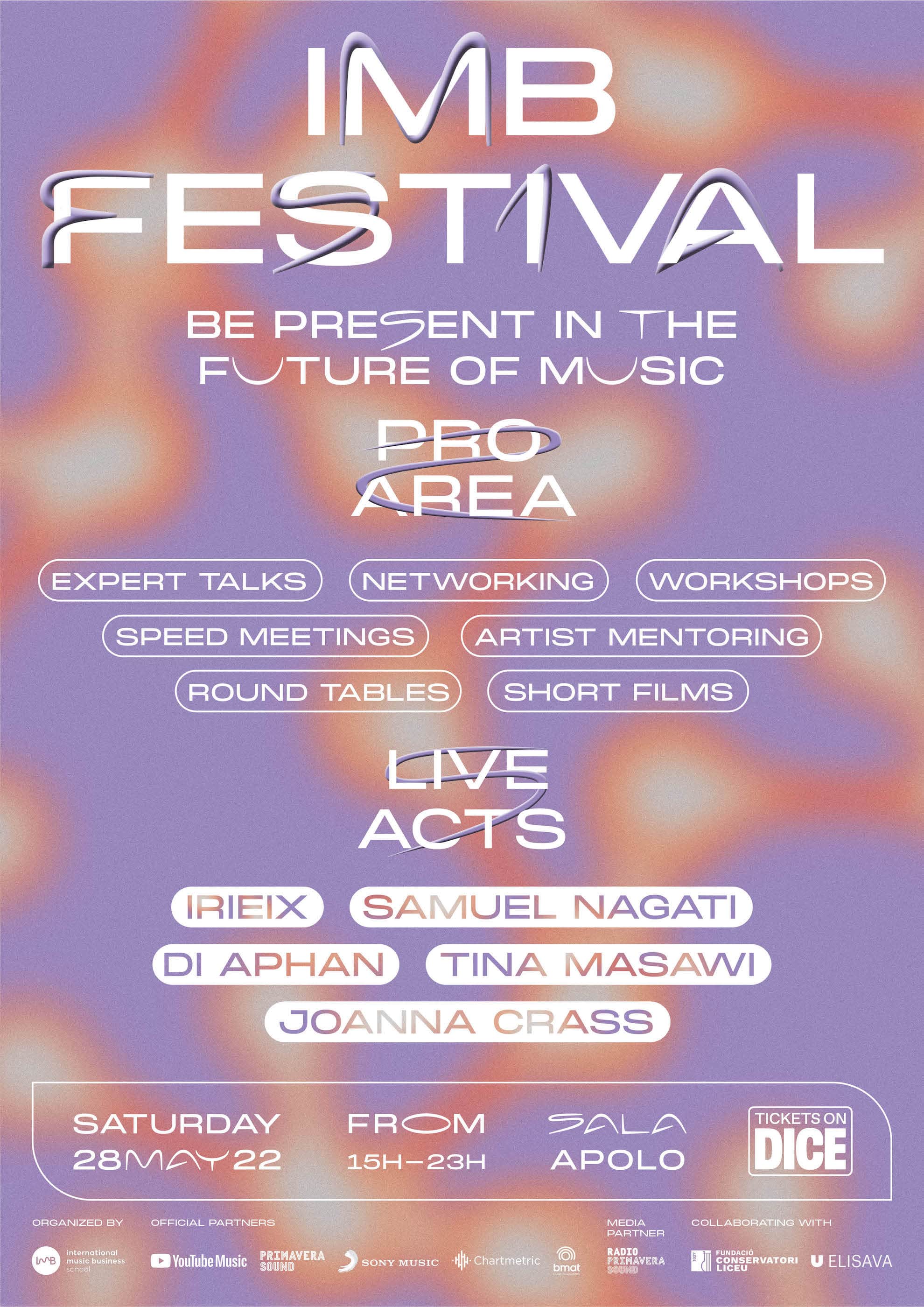 IMB Festival is the first meeting point dedicated exclusively to connecting and promoting emerging artistic talent; new music business professionals and professionals from the creative sectors who want to develop their careers within the music industry. It is also a showcase for the winning artists of the IMB Artist Talent Contest.
Made by emerging talent for emerging talent, the festival is organised annually by the Music Business Management students of IMB School; the first business school dedicated exclusively to the training of professionals for the music sector based in Barcelona. BE PRESENT IN THE FUTURE OF MUSIC is this year's motto.
After a successful first edition, IMB Festival returns in 2022 to be held at the Sala Apolo in Barcelona on 28 May from 3pm to 11pm. It will be supported by Youtube Music, Sony Music, Primavera Sound, Chartmetric, BMAT, Conservatori del Liceu and ELISAVA. Get your ticket by clicking here.