READ IN: Español
Blurring the lines between reality and fiction, the duo Rottingdean Bazaar and photographer Annie Collinge interpret the FW21 handbag campaign, with a special focus on BIMBA Y LOLA's iconic LB bags.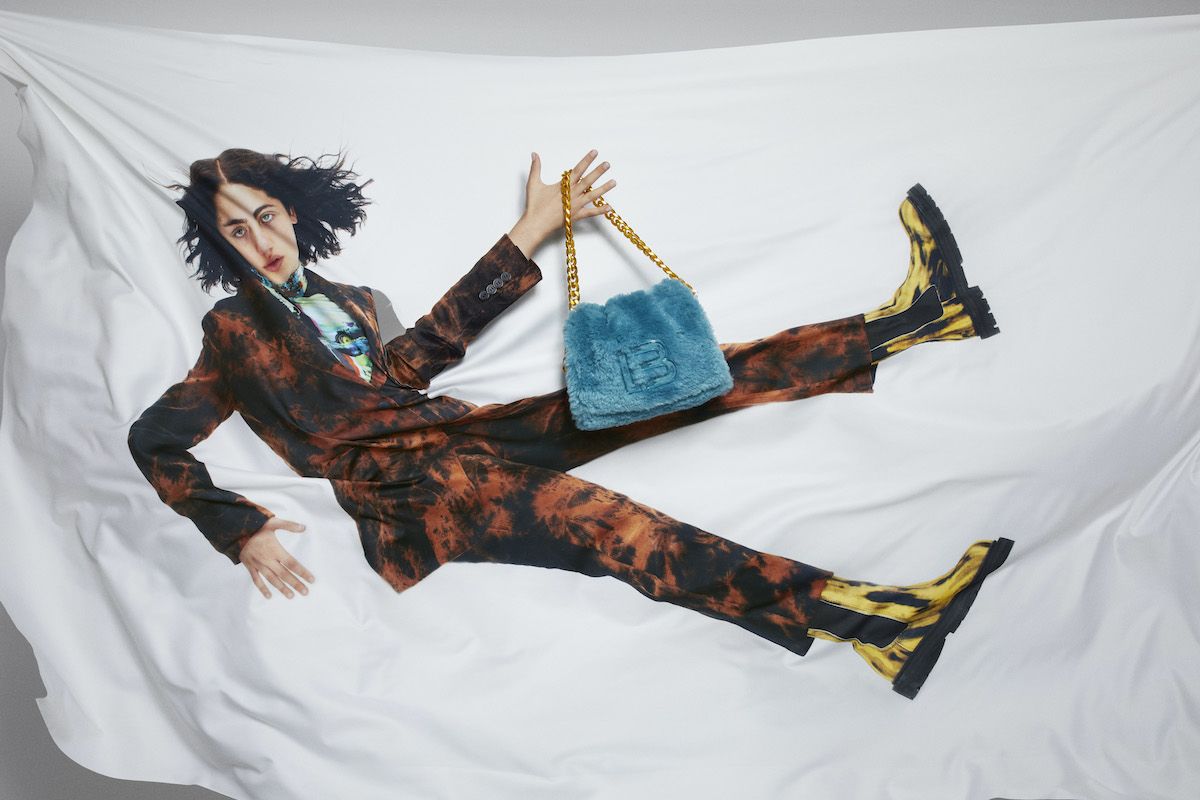 Comprising James Theseus Buck and Luke Brooks, Rottingdean Bazaar is an artistic duo based in Rottingdean, England. Since joining forces in 2015, their multidisciplinary approach incorporates creative direction, fashion design, styling, art and video direction.
Fake fur, nylon or leather, bright colours or neutral tones, XS or XL; the LB bag comes in different materials, colours and sizes. Rottingdean Bazaar places BIMBA Y LOLA's most emblematic piece at the centre of this exclusive campaign for FW21.
Of the project, which includes an art installation in Berlin, they say, "It is a continuation of our recent experimentation with fabric print photography, which we have been developing with our regular collaborator, photographer Annie Collinge. This time, we have included real hands, arms, heads and legs interacting with real bags as well."