READ IN: Español
According to the global study Global Emoji Trend Report conducted and published by Adobe, emojis contribute to inclusion and encourage creative self-expression.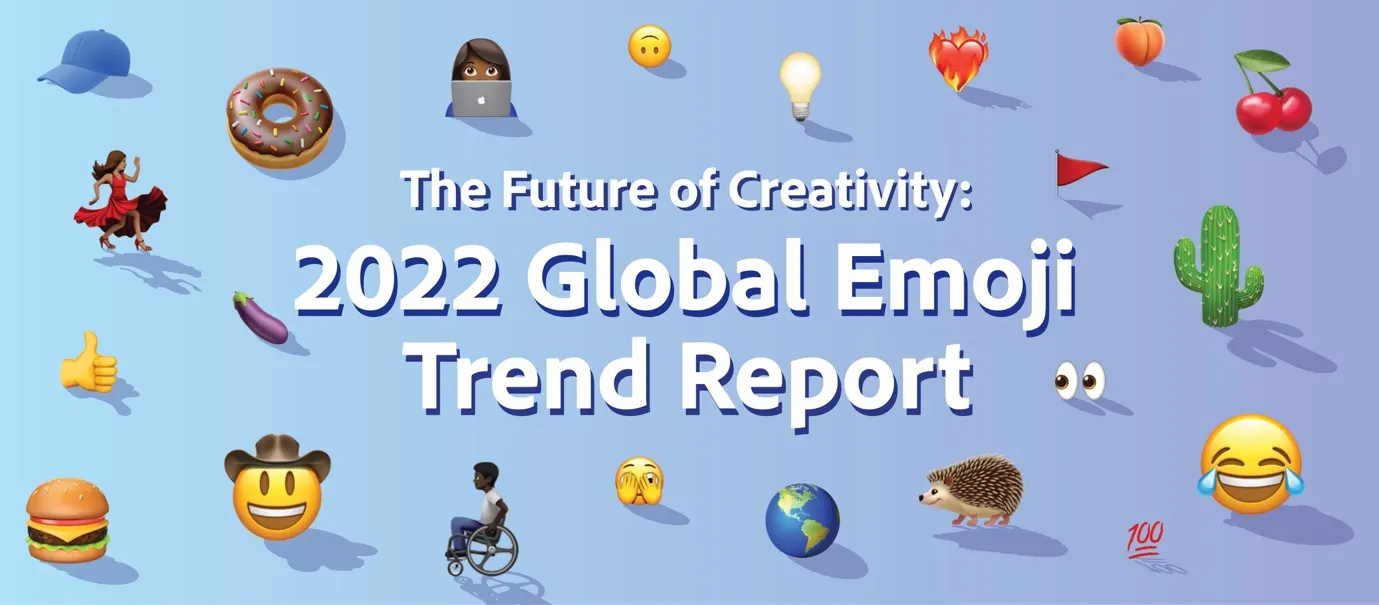 Through the 'Future of Creativity' study, which analyses the vital role and impact of emojis in digital communication, Adobe has found that 91% of global users say emojis help them express themselves more easily and 71% agree that inclusive emojis can support constructive conversations about cultural and social issues.
On the other hand, most users agree that there should be a wider representation of emoticons, which is in line with the release of Unicode 15.0, which will include new emojis of a maracas, a flute, a khanda, a hair clip or a fan.
"Emojis have become one of the world's favourite forms of creative self-expression," says Kamile Demir, computer scientist at Adobe and the software company's representative on the Unicode Emoji Subcommittee. "As a member of the Unicode Consortium, we recognise the potential of emojis to promote inclusivity, foster cultural conversations and even support mental health."
The study also found that emojis do not always mean what users think they do, and their meaning is constantly changing. Moreover, they have become a distinctive element of flirt culture globally and, not only that, but their use also improves efficiency, boosts creativity and creates stronger relationships. Despite all this, there is a gulf in how users view these drawings around the world.
Thus, the Global Emoji Trend Report analyses when, how and why we use emojis to improve the way we express ourselves and reflect our identity; as well as to promote diversity, equality and inclusion; to build relationships, flirt and communicate at work… This fun, fast and approachable way of expressing ourselves digitally has transformed communication, building bridges that connect people across age, race and culture.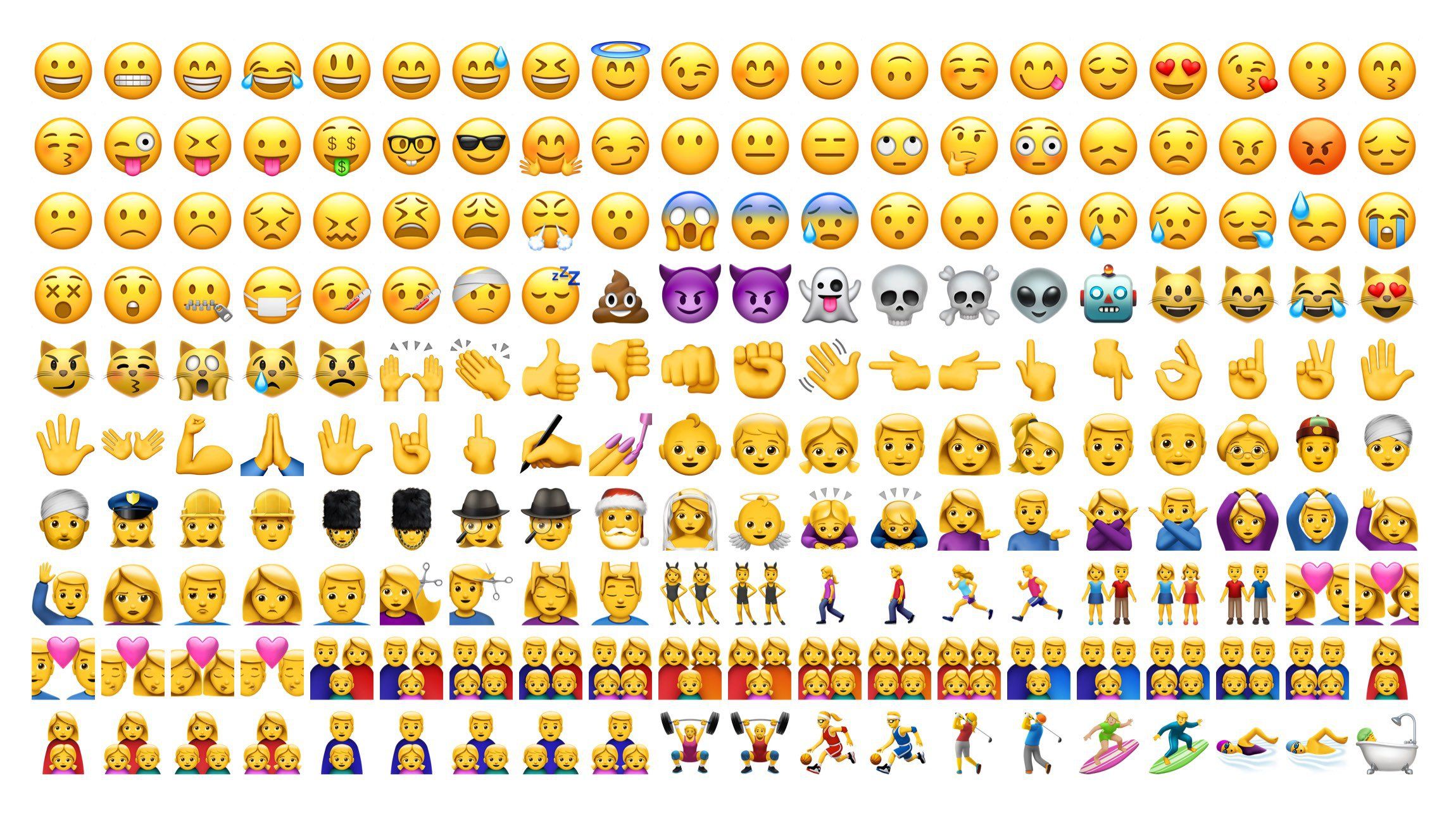 Global users' favourite emojis help them express joy, approval, love and sadness.
😂 (#1); 👍🏽 (#2);🤣 (#3);❤️ (#4) y 😘 (#5) are the favourites, while the least liked ones are 💩 (#1) 😠; (#2) y 😳 (#3).
😂🤣 (#1); ❤️😘 (#2); y 😘🥰 (#3) are the three favourite emoji pairs of global users. 
Emojis boost our ability to express ourselves. They make conversations fun and improve our mental health.
58% of global users say that using emojis in their communication has improved their mental health.
91% of global users agree that emojis make it easier for them to express themselves.
73% of global users think that people who use emojis are friendlier and funnier than those who do not.
Emojis foster empathy, understanding and connection.
92% of global users say emojis allow them to communicate across language barriers.
88% of global users indicate that they are more likely to empathise with someone if they use emojis.
74% of global users agree that emojis are an important communication tool to create unity, respect and mutual understanding.
Emojis don't always mean what you think they do and their meaning is constantly changing.
🤠 (#1); 🍒 (#2) y 🙃(#3) are the most misunderstood emojis.

Nearly half of global emoji users use emojis differently from their original meaning (47%)
Generation Z is significantly more likely to recognise that they use emojis differently from their original meaning (74% of Gen Z vs. 65% of Millennials, 48% of Gen X and 24% of Boomers)
Emojis are the new language of love and can make or break relationships.
🥰 (#1); 😍 (#2) y 😘 (#3) make you more attractive.

🍆 (#1); 💩 (#2) y 😠 (#3) make you less attractive.

71% of users globally use them when talking to someone they are interested in flirting or dating.
2 out of 5 Generation Z people (38%) would not seek a serious or long-term relationship with someone who did not use emojis.
The use of emojis improves efficiency, boosts creativity and strengthens working relationships.
73% of global users say they use emojis at work and more than half of these say their use of emojis at work has increased in the last 12 months.
Using emojis at work helps global users communicate their ideas quickly (76%); make team decisions more efficiently (61%) and reduce the need for meetings and calls (47%)
55% agree that using emojis at work increases their creativity and 68% say emojis help them build better relationships with new employees.
The use of emojis will continue to evolve and expand in new and interesting ways in the future.
More than half of global users are willing to purchase an item using an emoji (55%) with Generation Z being the most willing (69%); followed by Millenials (65%).
The top three products that global users would buy with an emoji include takeaway food (#1); clothing (#2) and streaming services (#3).
The majority of global users are open to using emojis in creative ways, whether to confirm attendance at an event (66%) or to send and receive payments (41%).