READ IN: Español
This last edition of New York Fashion Week (NYFW) has been one of the most hectic in terms of content and news, because yesterday, just when we thought it was all said and done, the recently named emerging brand of the year, Telfar, appeared to announce the new launch of its television channel and a new handbag model. How do you like it?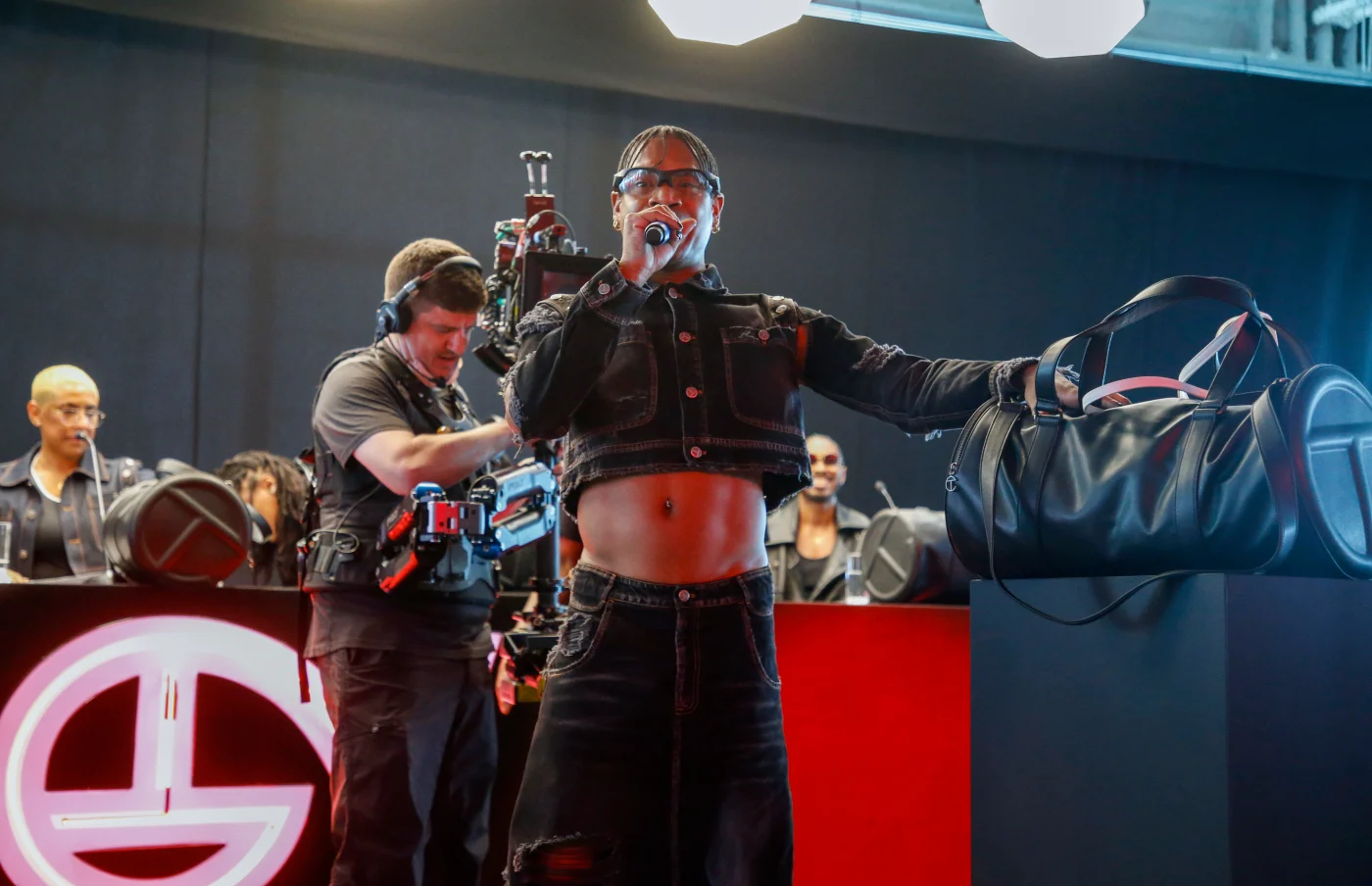 All this happened with a press conference held at the South Street Seaport in Manhattan and surrounded by all the necessary hype that the occasion required. This first TV channel will be called Telfar TV and will offer a series of exclusive content from the brand. For the moment, few other details are known about the brand's new venture into the world of television, except that the channel will be available on its website, on Apple TV and on Roku. In addition, viewers will be able to scan a QR code to purchase any of its products, ensuring that anyone who orders the brand's famously out-of-stock bags will receive one, without fear of bots buying up the inventory in bulk.
But this was not the only launch of the brand, as we are talking about bags, Telfar Clemens has also announced the launch of a new silhouette called "Duffle bag". This new bag promises to become one of the it bags of the season, thanks in part to its cylindrical shape and the large logo that appears on the side of the bag, which will be available in black.
What do you think of these two latest releases from Telfar?