READ IN: Español
HelloMamma!, the Italian food shop of reference, presents for this festive season the ultimate choice, the product of Christmas and Italian products: Panettone!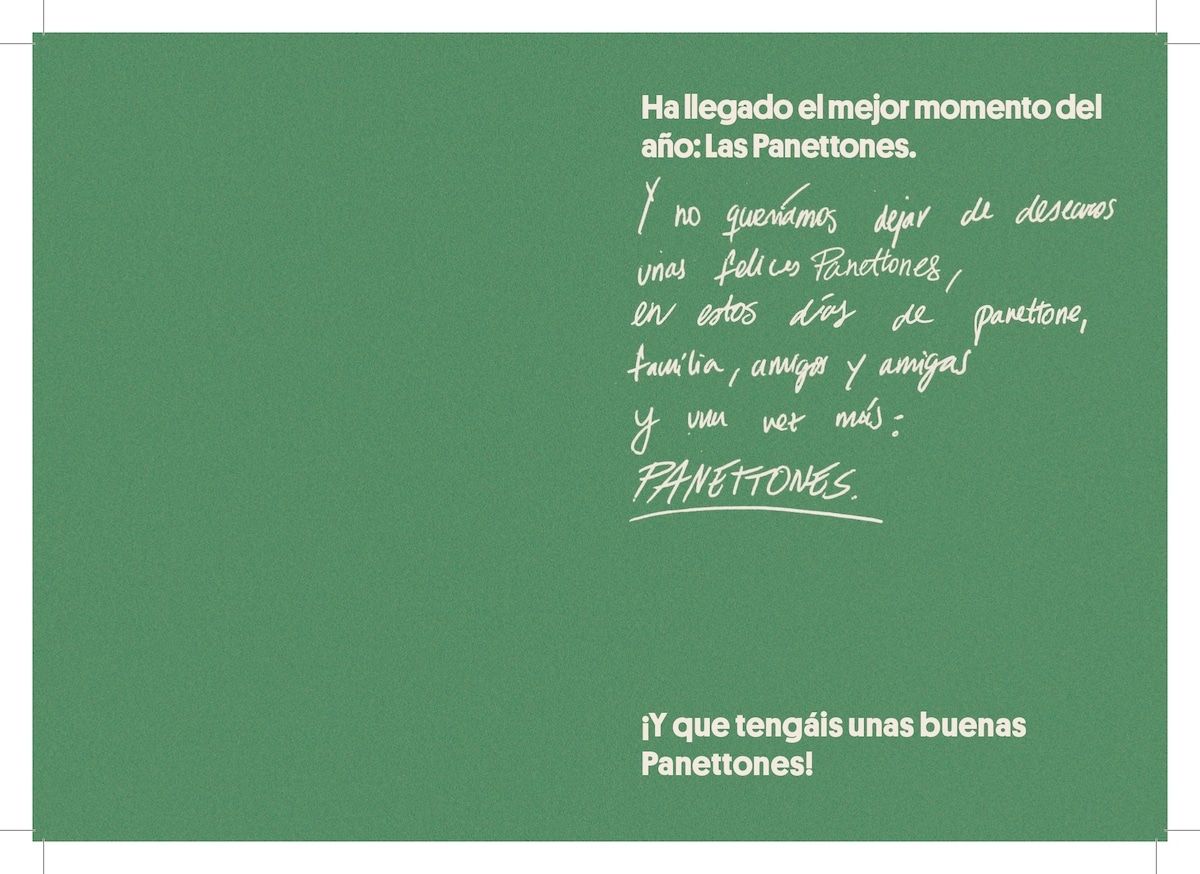 Panettone al caramello salato; Panettone clásico; Panettone al tiramisù; Panettone cioccolato; Panettone apple & cinnamon; Panettone veneziana; Panettone limoncello or Panettone de marrons glacés.
For a few years now, Panettone has been making its way into too many, more than we can bear, Christmas meals.
The invasion of the Panettone will be such that we will not only wish each other Merry Christmas or Happy Holidays. Panettone is here to stay and will invade every corner of our lives. For this reason… These Panettones wish you Happy Panettone!
Hellomamma! presents a campaign inspired by the famous photographs of "Seeking comfort in an umcomfortable chair!" by the great and unrepeatable Italian designer Bruno Munari. In them we see a person sitting in 14 different ways in an armchair.
The campaign shows us 8 ways to eat a Panettone: with bites, whole, with knife and fork, breaking off a piece, in the wee hours of the morning, hanging from the ceiling, with milk, without opening the packaging or sucking the bottom directly.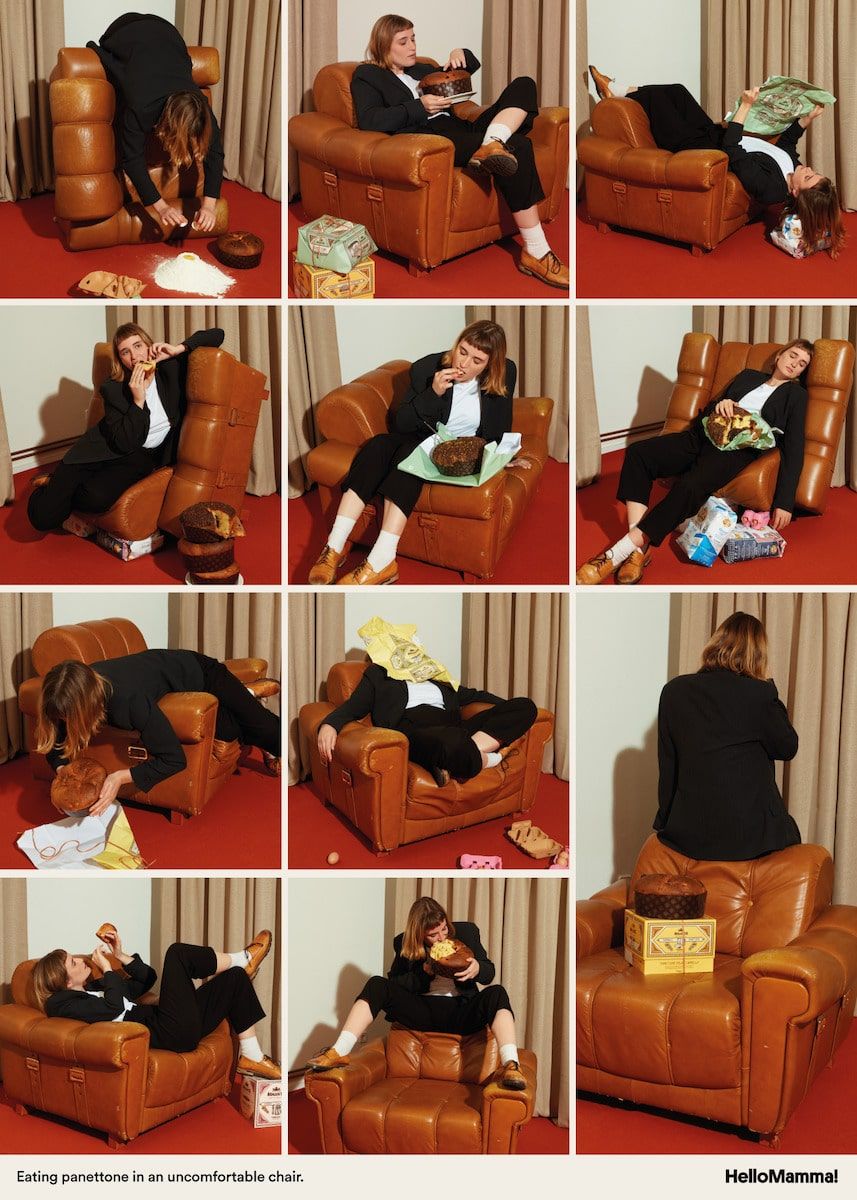 Any way is good as long as we have a fluffy, tasty and varied Panettone on our hands.
Either way: HelloMamma! wishes you a Happy Panettone!