READ IN: Español
A few hours after announcing the death of one of the most creative designers in the history of fashion and with this the loss of one of the most prodigious and visionary minds we have ever seen, Virgil Abloh, American designer, artist, DJ and producer and above all and most importantly one of the creators of the streetwear cultural movement and the current fashion scene, has left us. We never imagined that today, November 29th, a little more than a month before the end of the year, and one day before the presentation of his next collection SS22 for LV in Miami, we would be here writing about this devastating news, which has left many of his followers, including the entire HIGHXTAR team, speechless and has made us feel orphaned for a moment.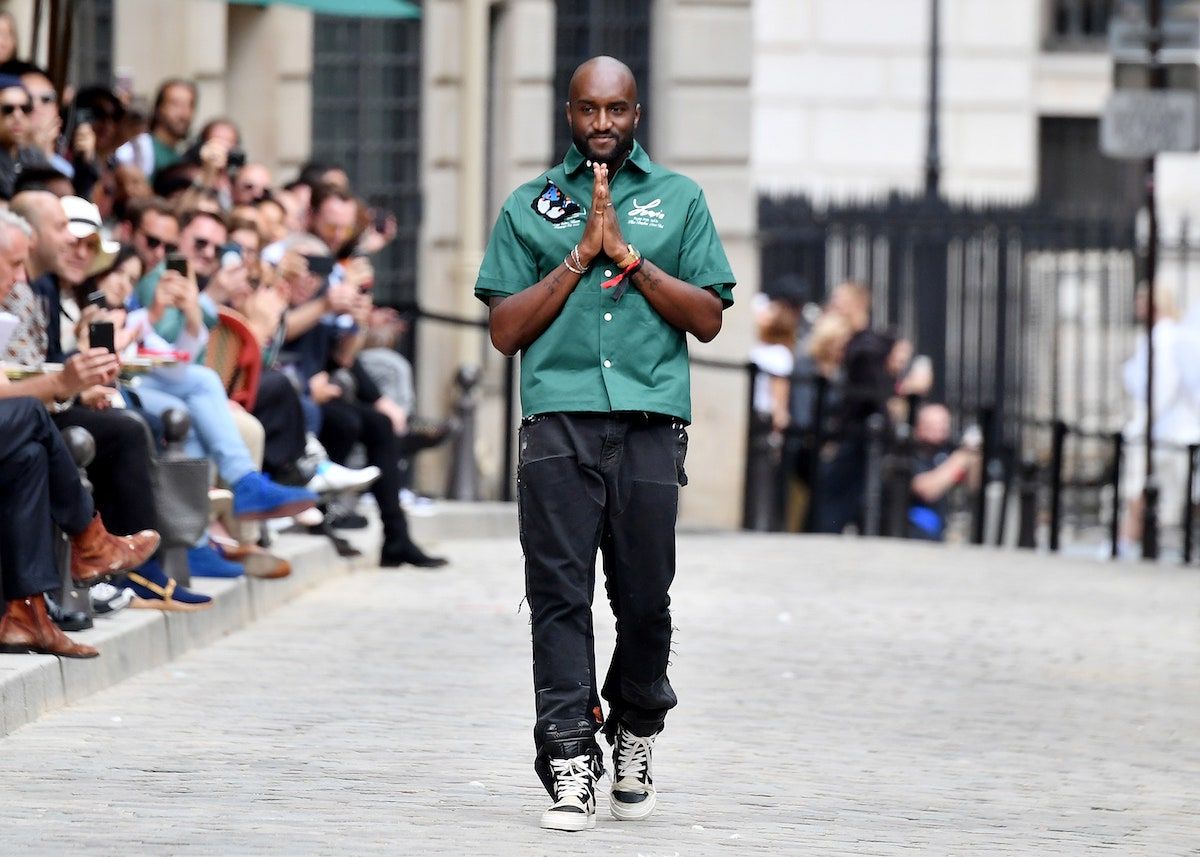 Visionary, creative, charismatic and a host of other adjectives, Virgil was the latest fashion superstar we've been able to enjoy, because as well as inspiring us and making us dream with his impressive creations and shows, he perfectly represented what any young lover of the sector aspires to be.
Some of you may know him for having been the last creative director of Louis Vuitton's men's line, the founder of Off-White or for the sneakers he designs in collaboration with Nike, but Abloh's story is not only about those achievements.
Virgil Abloh's first steps in the industry
A student of architecture at the University of Wisconsin and a close friend and former creative consultant to Kanye West's agency, Donda, Virgil began his career in fashion back in 2009, working for the iconic Italian house Fendi.
After this and back to his country, EE.UU., and more specifically to the city of Chicago, it was there where he decided to open his first "boutique" called "RSVP GALLERY" with his partner Don Crawley. This "boutique" was one of V.A.'s first steps into the world of street style and streetwear, where he had the support of designers such as Raf Simons and brands such as Undercover and A Bathing Ape from the very beginning.
That same year, in addition to setting up his first clothing shop, he launched his first fashion brand called "PYREX 23", specialising in sweatshirts, flannel shirts and graphic T-shirts, which became a favourite of former basketball player Michael Jordan.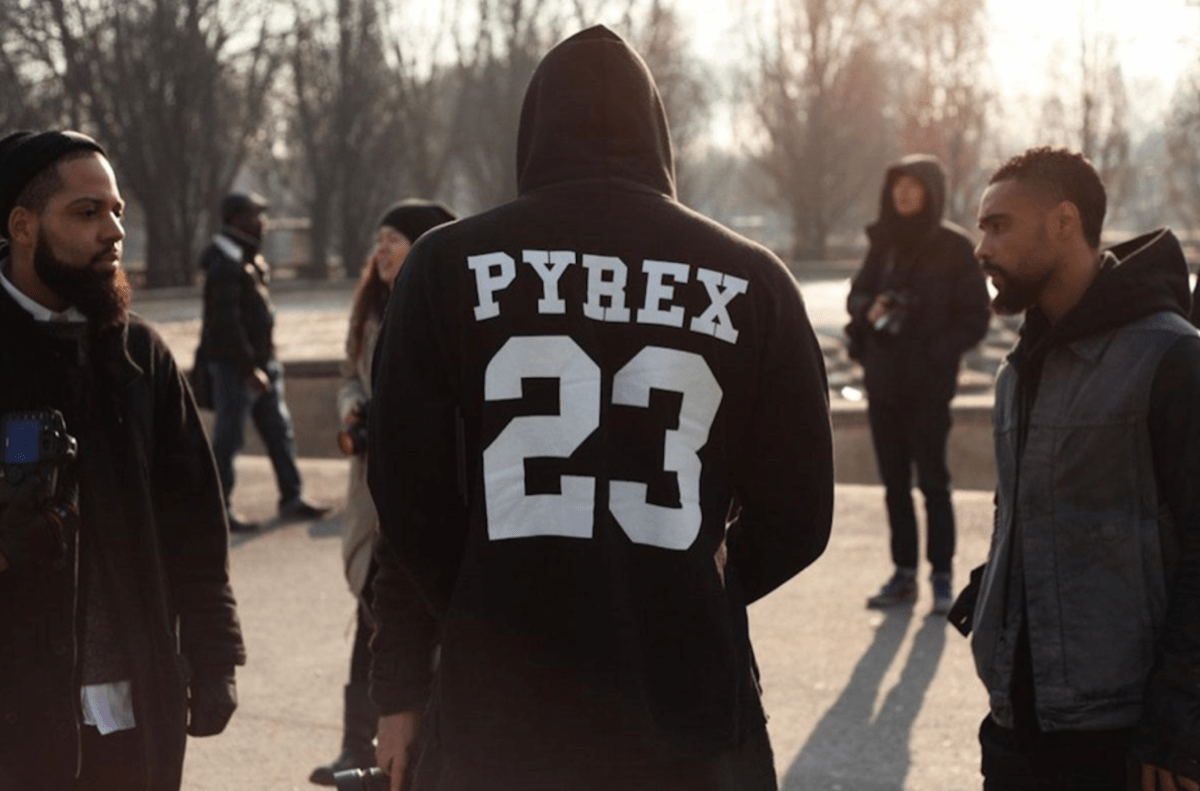 Paris Fashion Week
Moving on to 2009 but changing cities, Virgil Abloh and his crew of Kanye West, Don Crawley, Taz Arnold, Chris Julian and Fonzworth Bentley decided to travel in their best clothes to the city of fashion, Paris, during fashion week to soak up the latest trends at the time.
All dressed in the preppy style that prevailed at the time and accompanied by their Louis Vuitton or Goyard briefcases, they were immortalised by Canadian fashion photographer Tommy Ton. This now iconic image marked a before and after in the way people dressed when going out on the street.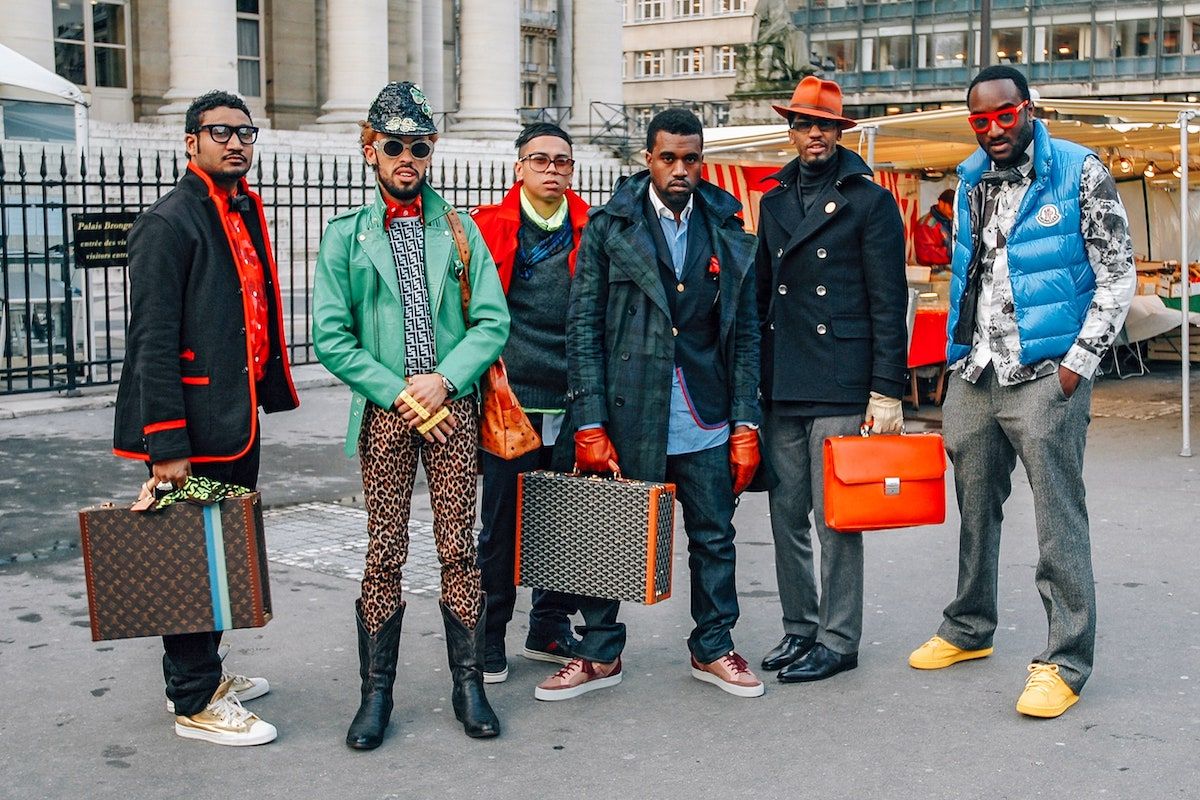 Birth of Off-White
Years later, in 2013 to be precise, the project with which Virgil achieved part of his popularity finally saw the light of day. This project is none other than the launch of his own brand of urban clothing and luxury accessories, Off-White.
Established in Italy, this was categorised over time as one of the most powerful brands in the sector, but also as the truest expression of streetwear, thanks to the industrial air that some of his iconic T-shirts, shirts, sweatshirts and belts possessed.
On the other hand, we can't forget their inverted commas, the graphics of Leonardo Da Vinci's famous painting, "La Gioconda" or the labels on the trainers as a brooch. And of course, their well-known "off".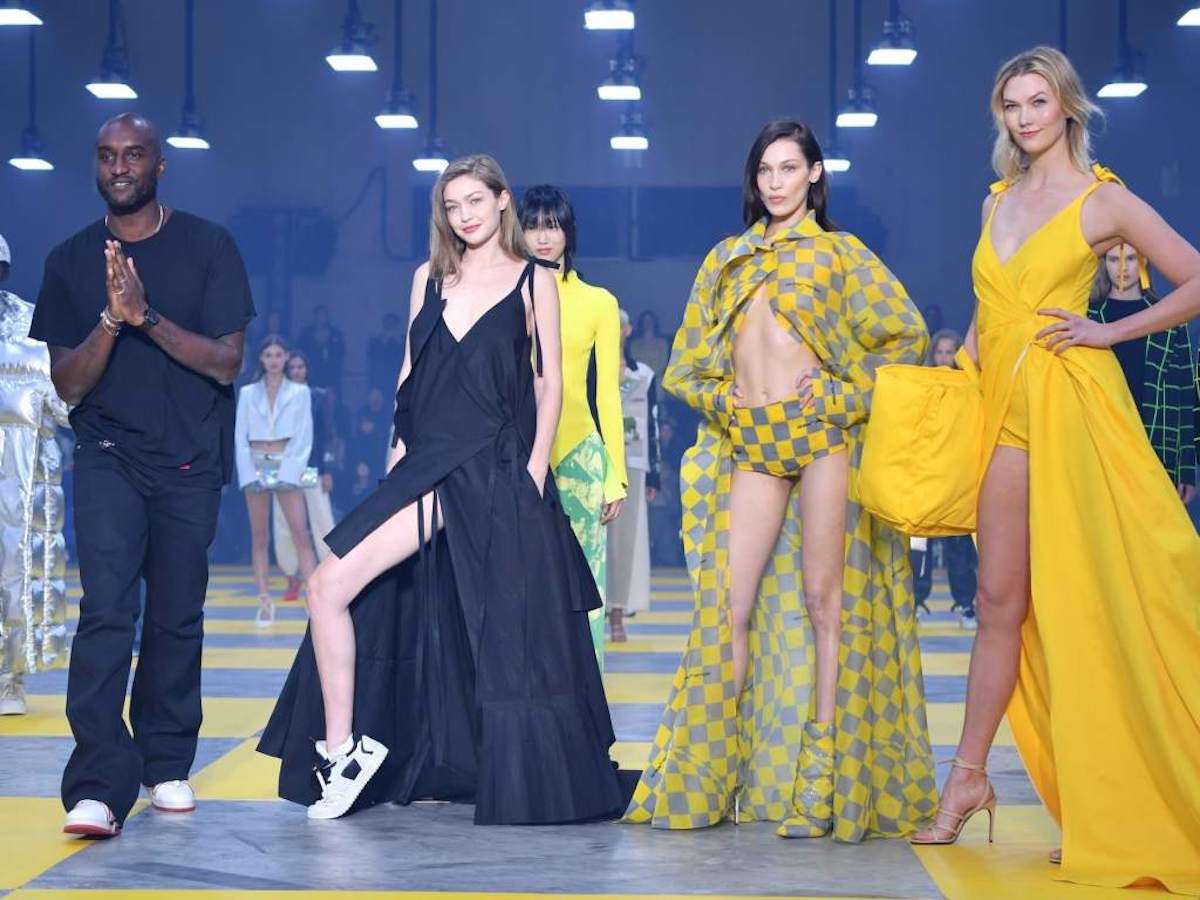 Nike x Off-White – "The Ten"
This dream collaboration by the American designer with the sports giant Nike was undoubtedly another big push to position himself as one of the most influential people of the decade and of history, as he was dubbed by TIMES magazine.
Dubbed "The Ten", Abloh was commissioned and chosen to redesign and give his special touch to ten of the sports brand's most iconic models. As expected, these sneakers were a huge success and some of the brand's and the designer's followers began to pay a fortune for the shoes. This eventually led to the resale market and the shoe business that is still going strong today.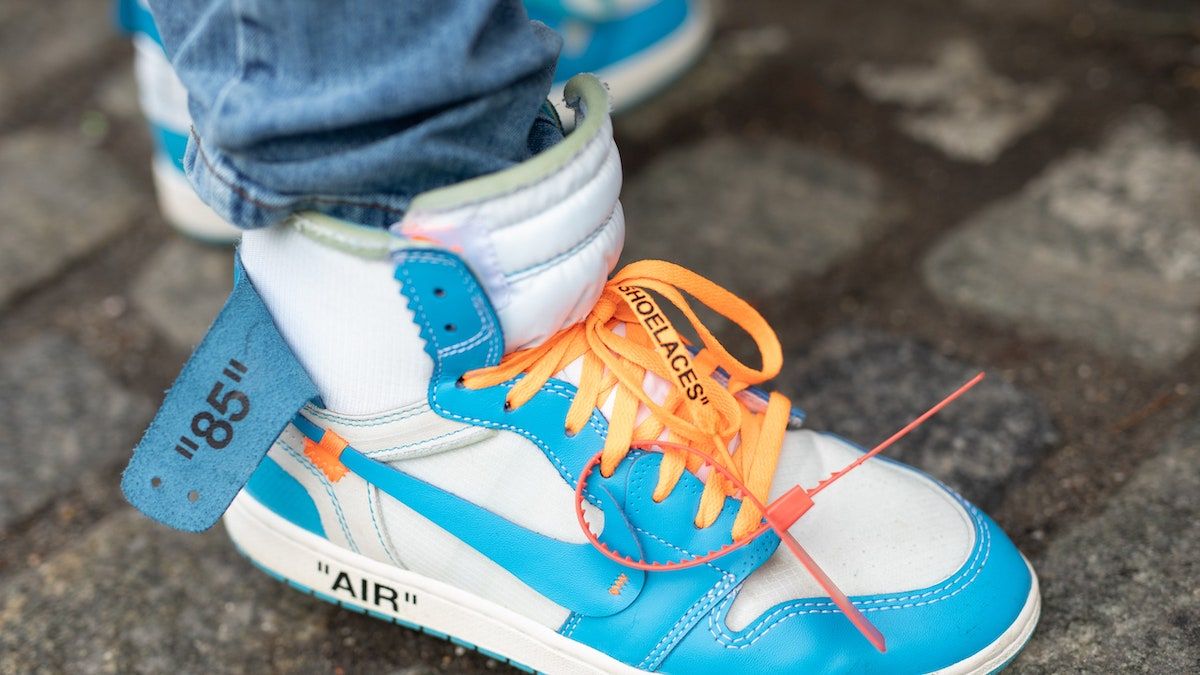 Appointment as Creative Director of Louis Vuitton
Finally and to end this journey through the life and achievements of the great Virgil Abloh, we have to highlight without any doubt his appointment as creative director of the men's line of Louis Vuitton. He was appointed as the French luxury brand's successor to Kim Jones in 2018. Not only that, but in addition to occupying this coveted position, Virgil became the first black man to hold this position.
Regarding his debut and his Spring/Summer 2019 collection for the maison, we can only say that we will never forget it and that it will always remain in our minds.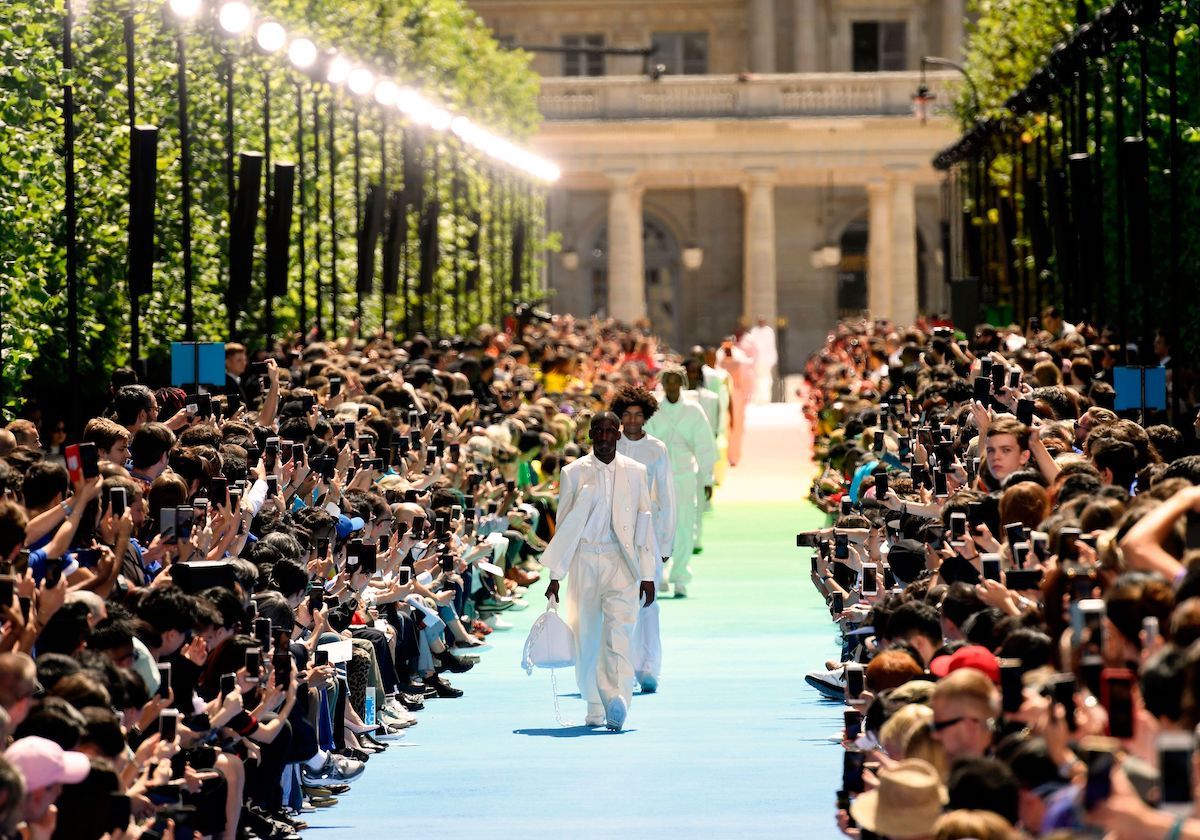 So much for the review of some of Virgil Abloh's most iconic moments and most important achievements. With all the sadness in the world, we say to you: Bon voyage and farewell Virgil. Fly high and thank you for leaving us this great legacy that will live on for a long time and that we will always remember with a smile on our faces.