READ IN: Español
Etnia Barcelona returns, after the success of OJO, to collaborate with the artist Ignasi Monreal in volume 2 of its limited edition capsule.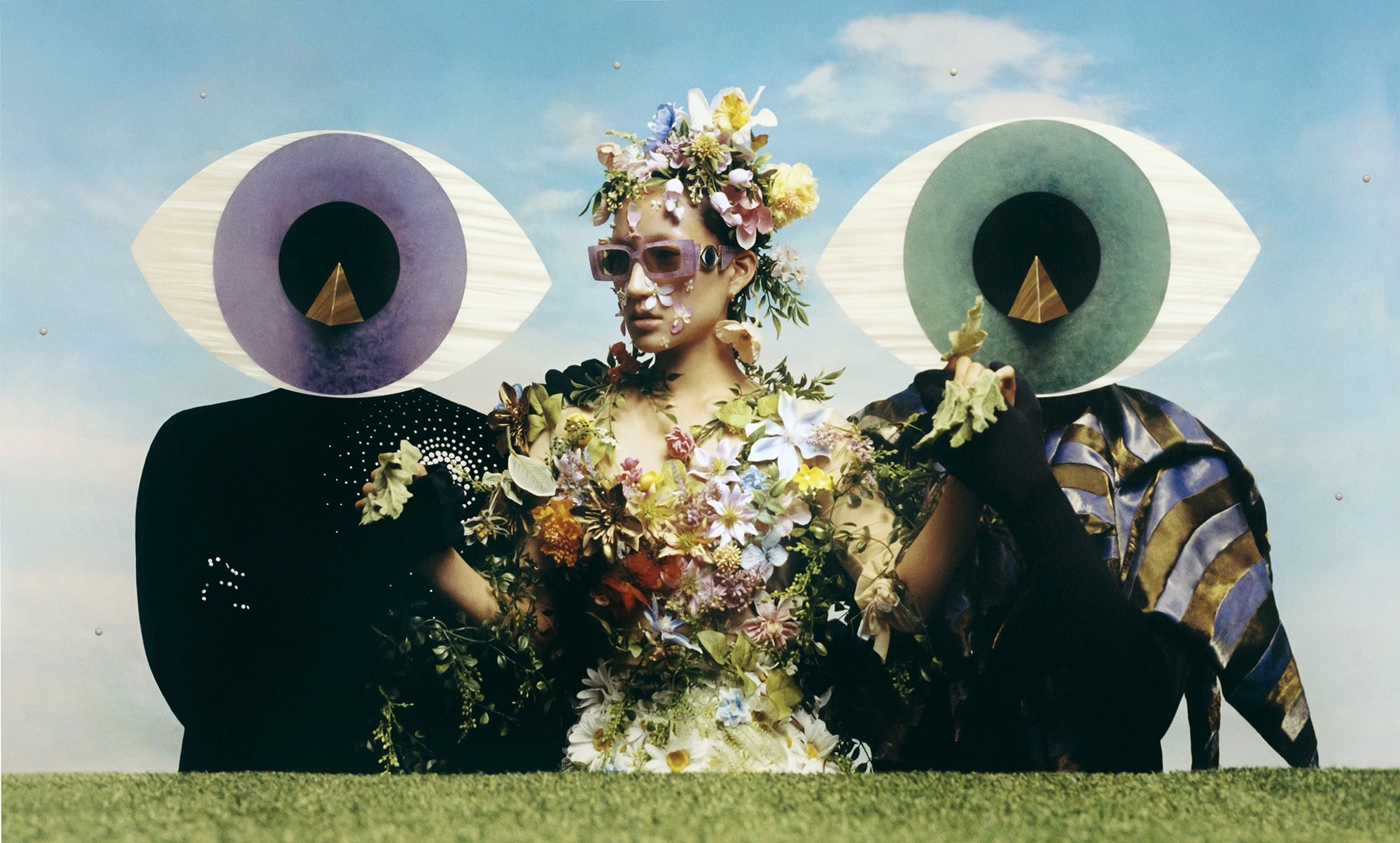 OJO Vol.2, like Jade, is Yu. The "supreme gem" and the "jewel in the sky", the stone heart of Etnia Barcelona. Inspired by art and cultural movements, the Barcelona brand presents new colours of this exclusive collection designed in collaboration with the artist in 2020.
The singular look of Ignasi who created, together with Etnia Barcelona, a unique collection that took as its starting point John Berger's 'Ways of Seeing' to create a pair of glasses that plays with the fantasy of having an extra pair of eyes; returns in the summer of 2022 with the colours and textures of a jade roller.
A single sun model in three colours: lavender, aqua green and havana.
OJO Vol.2 travels through the peripheral vision that the glasses give you. A journey from Barcelona to Asia where jade stones are related to the heart chakra; linked to emotions and feelings.
The heart of Etnia Barcelona is undoubtedly the eye. Offering the highest visual quality so as not to miss any opportunity to find inspiration has always been the brand's motto.
The symbolism of jade includes associations with nobility and wealth which, at Etnia Barcelona, translate directly into the high quality of its materials such as natural Mazzuchelli acetate and Barberini mineral crystal lenses, which offer unbeatable quality and protection.
For the OJO Vol.2 campaign, Etnia Barcelona and Ignasi Monreal collaborated with Korean photographer Cho Gi-seok. The sensitivity that characterises him in the surrealist field makes his portraits otherworldly. The vibrant colours and recurring motifs of bodies, flowers, butterflies and technology in his works represent humanity in perfect balance with natural and artificial elements. Dreamlike images that, like the gaze, express many emotions.
Sunglasses usually hide people's eyes, but Etnia Barcelona lets you see beyond them.
Undoubtedly, a campaign that expresses the emotions related to the process of love through the gaze.