READ IN: Español
Lively colours framed by a bright bezel. These are the Rolex Stella Dial watches that make up Paul Altieri's complete Bob's Watches collection.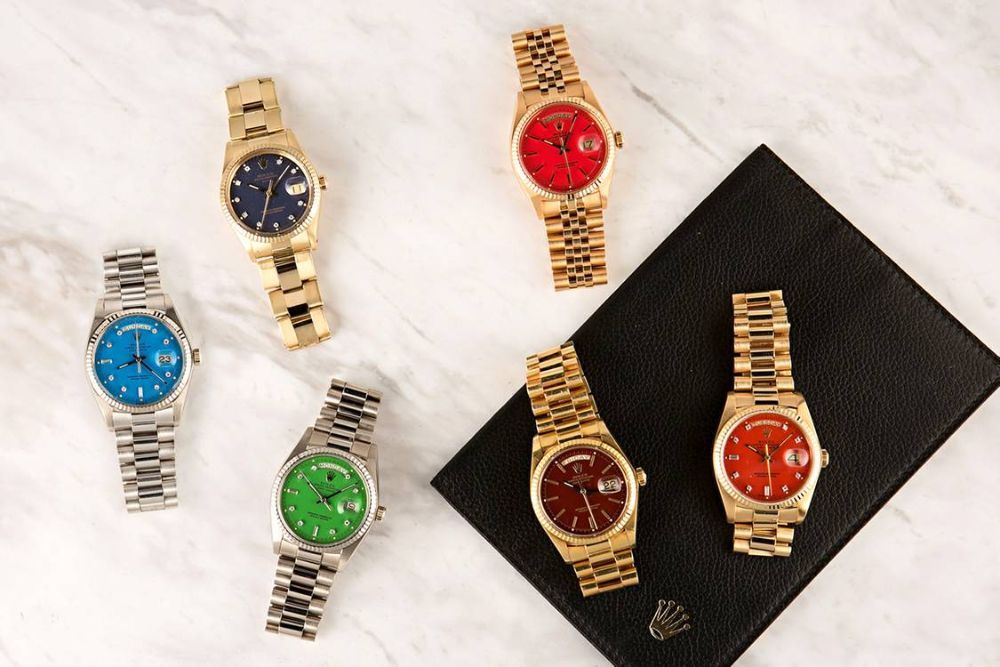 Paul Altieri, CEO of Bob's Watches, has shared his new collection of watches, a full set of Rolex "Stella" Day-Dates and a Datejust. These are pieces destined for the Middle East market in the 1970s, with a "Stella" enamel dial (the name is supposedly due to the artist Frank Stella, or according to another theory, the latin word "estrella").
The bright, vivid colours that make up the dials stand out, a twist that has attracted the attention of collectors of antique watches and which, at its birth, caused some reticence. The resurgence of these colorful Rolex has been in full swing. At Baselworld 2013 a new batch of Stellas was launched, this time with a satin metal finish.
These are vintage watches very hard to find in good condition. The material of the dial is delicate, so they are prone to cracks and deterioration. Paul Altieri has managed to collect them in an amazing state, accumulating a value of over 250,000$.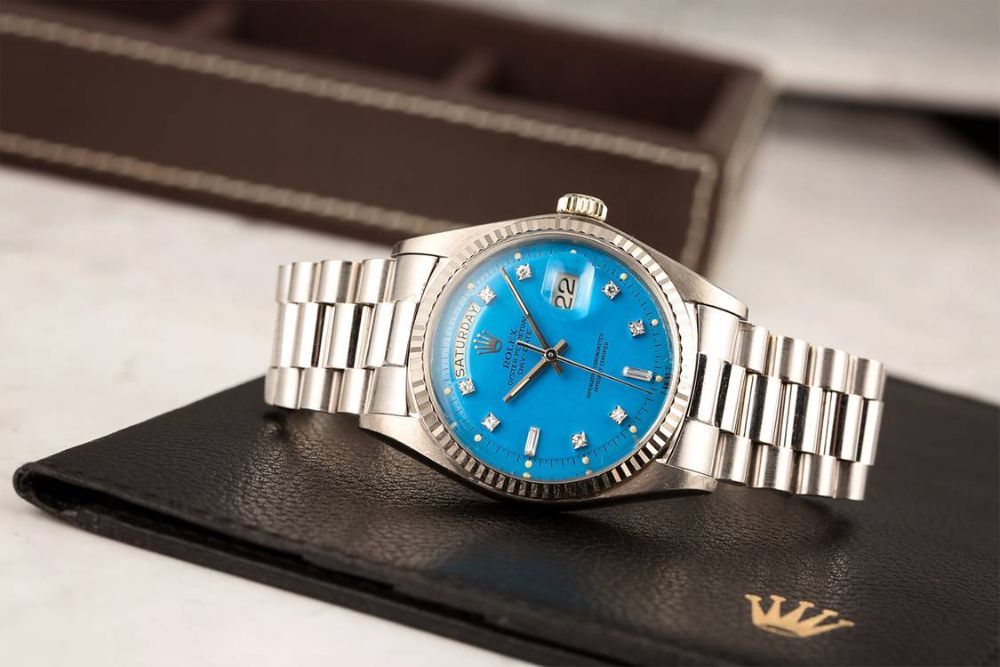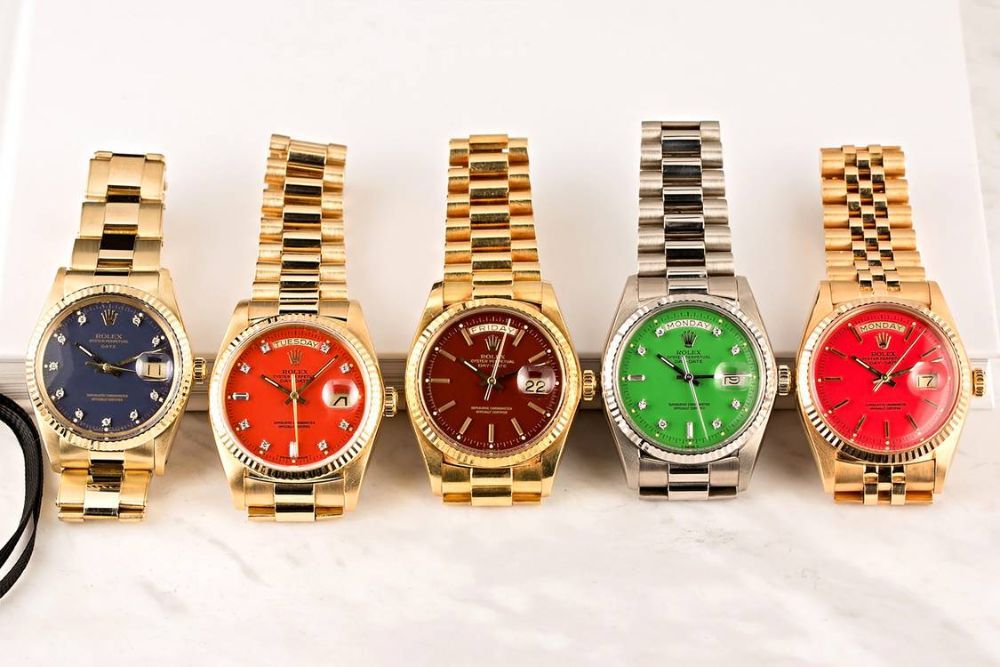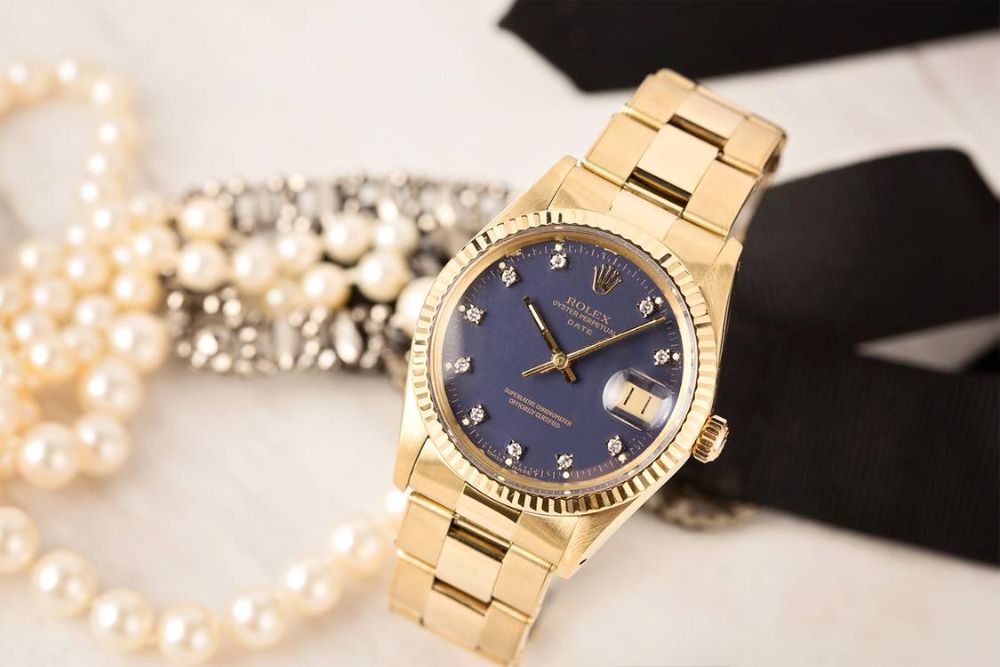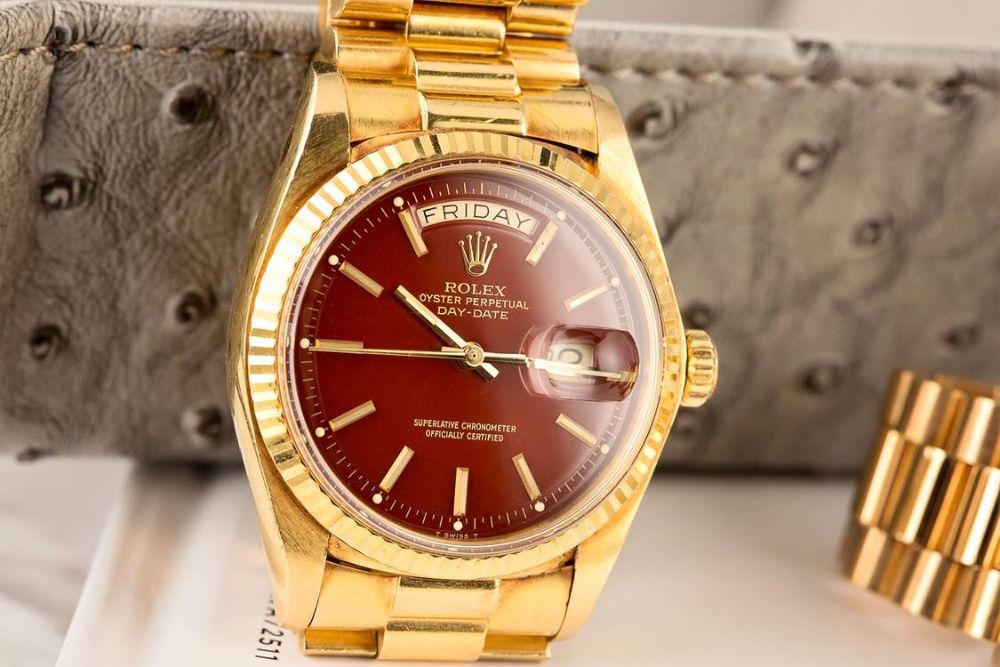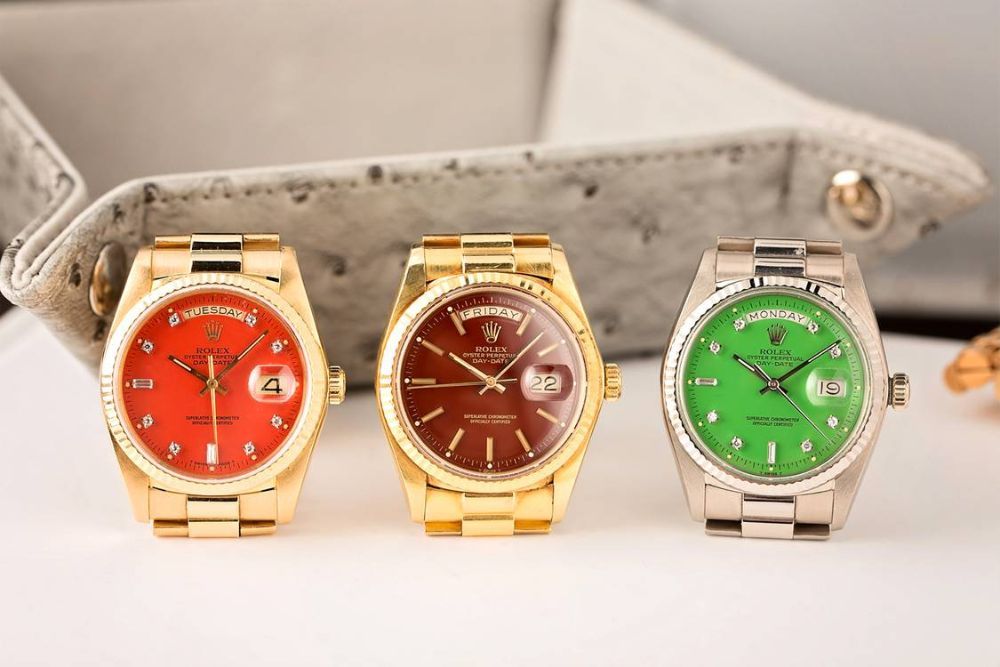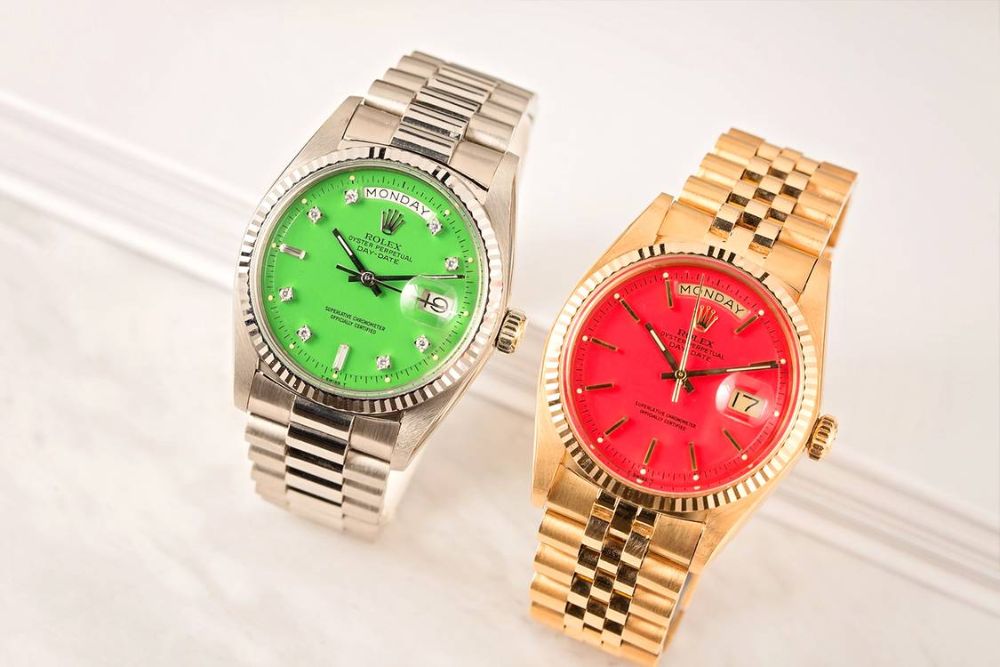 Although if you're interested in something low-cost, you can always get the watch worn by the Pope and Tyler the Creator.