READ IN: Español
Opening FW22 with Tyrone Dylan Susman and a brass Cerberus Hook tank top, the tone was set for the rest of what was to come. With hints of hardcore metal, BDSM, leather and nylon, Rick Owens is bringing the gothic aesthetic back into fashion and of course this season we're highlighting the "Strobe" which is available here.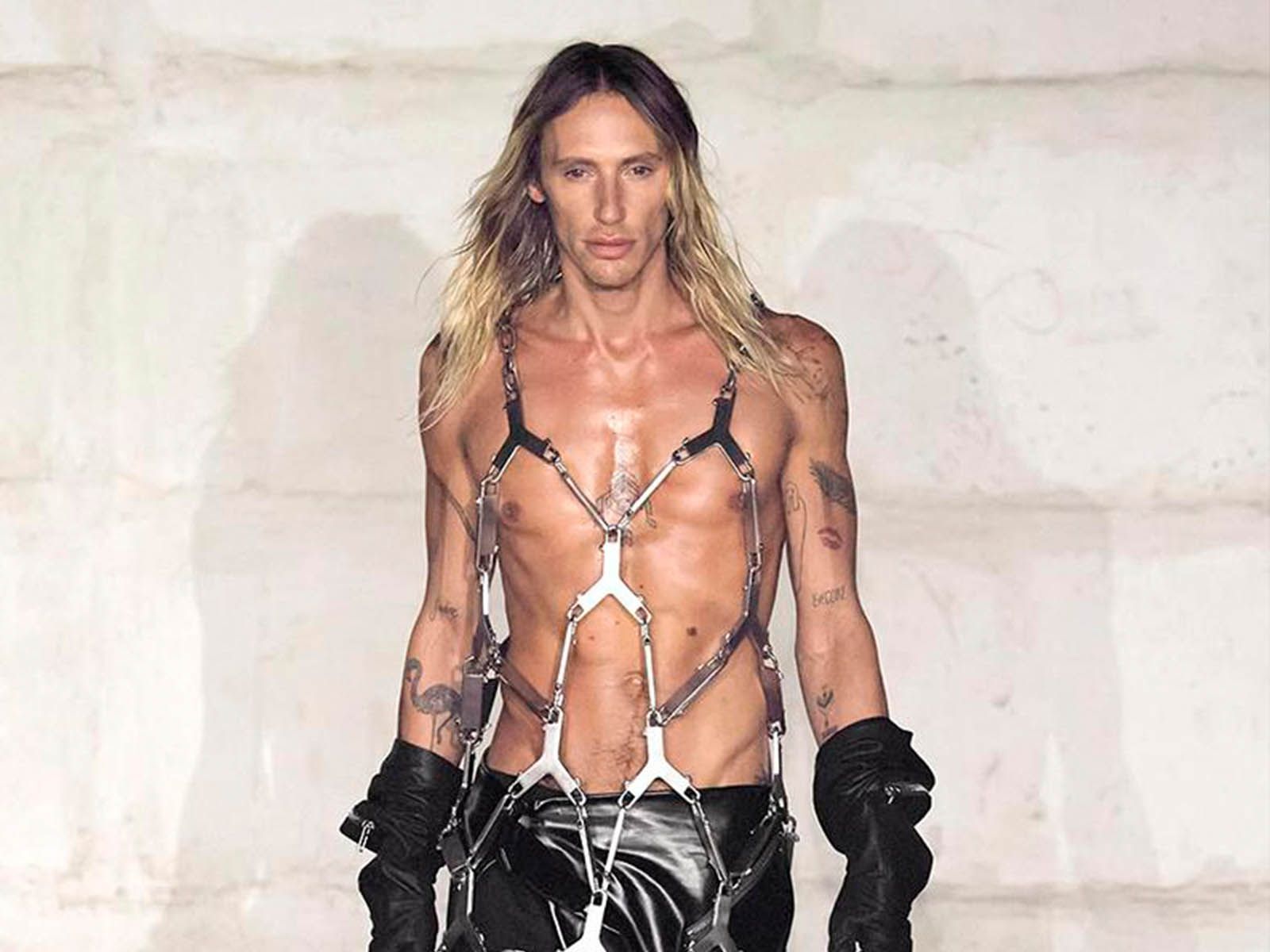 If the design looks familiar, it's because it's based on the brand's signature Y-shaped collar, which, like the brass upper, is made from Gemini hooks. To create the top, these are combined with Rick Owens.' patented Cerberus triple-sided hooks.
Brass metal has been used throughout the piece and everything is treated with a palladium finish to give the top a matte silver tone and of course no branding is found as the garment speaks for itself. It's another statement-making moment from Owens, who has made a name for himself for creating unique pieces like "FOGACHINE".
Rick Owens' Cerberus Hook tank top in brass retails for $7,315 and can now be purchased online or in boutiques.