READ IN: Español
On TikTok, you can find everything from fakes of iconic high fashion pieces to step-by-step instructions on how to make a DIY at home.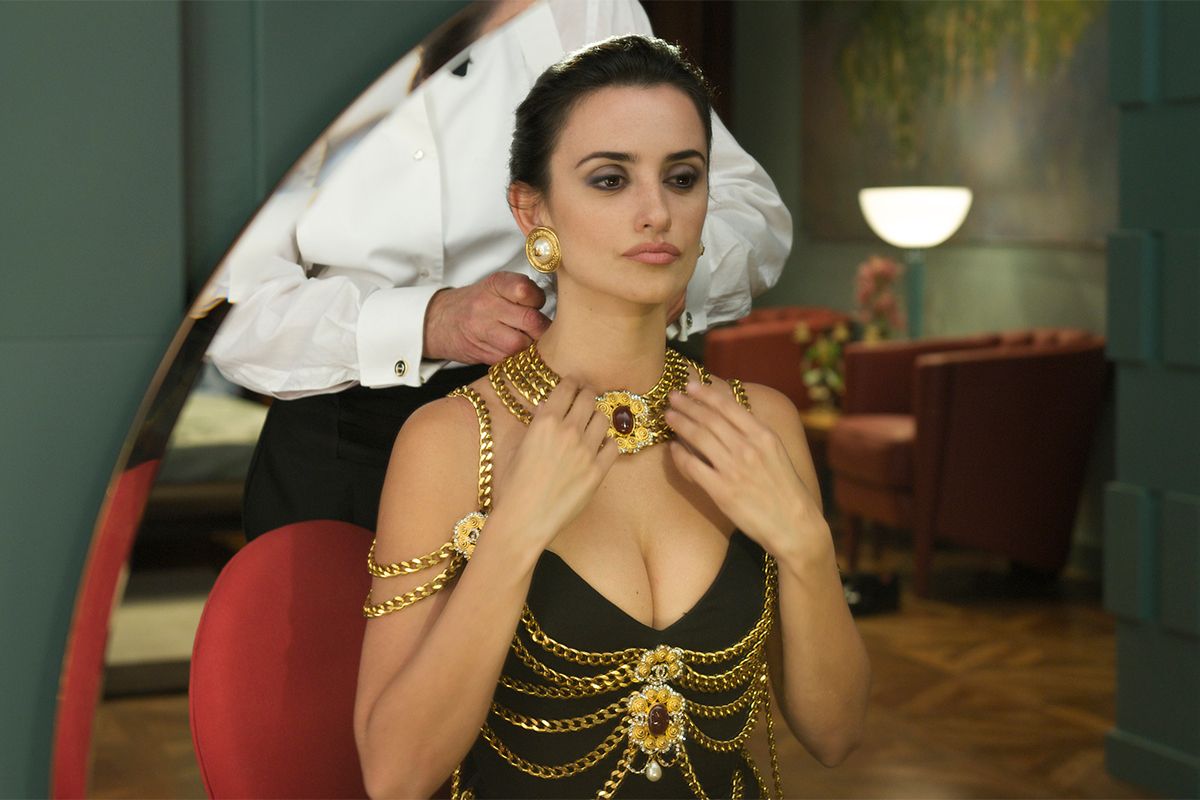 The chain-embellished dress, shamelessly copied by fast fashion retailer Bella Barnett, has thousands of imitations and videos of how to recreate it with items you have around the house. First worn by Christy Turlington at Chanel's Spring/Summer 1992 haute couture show, the ensemble has also been worn by our icon, Penélope Cruz in Pedro Almodóvar's 2009 film 'Broken Embraces'.
Why is Generation Z so obsessed with this particular Chanel creation? According to Ambria Mische, Senior Vice President of Merchandising and Shopping at What Goes Around Comes Around: "It completely fits the '90s supermodel vibe". The gold chains and tight fit, along with the fact that it made its debut at Turlington, make the dress a perfect representation of the trends that are making a comeback.
In fact, our obsession with 90s models is also making a comeback thanks to the resurgence of their daughters who are signing million-dollar modelling contracts. Just look at the success of Kaia Gerber (Cindy Crawford's daughter), Lila Grace Moss-Hack (Kate Moss' daughter) or Lily-Rose Depp (daughter of 90s it-girl Vanessa Paradis and Johnny Depp). The 23-year-old is one of the culprits behind the comeback of this dress as she wore it to the Met Gala in 2019.
As we already know, more and more young people are intentionally buying counterfeit fashion. Gen Z won't bat an eyelid at wearing something that isn't the real thing, so they've found a knockoff 800 times cheaper. "Chanel Haute Couture dresses generally cost between $10,000 and $25,000," explains Mische. "Depending on the client, such an archival piece, if it's not hanging in a museum for rental only, could cost up to $80,000".
https://www.tiktok.com/@v1v1an/video/7109566809896160558?referer_url=https%3A%2F%2Fwww.highsnobiety.com%2F&referer_video_id=7109566809896160558&refer=embed&referer_url=https://www.highsnobiety.com/p/chanel-chain-dress-dupe-tiktok/
Now… Why don't you take a look at the Rihanna and Kanye West clothes that stylist David Casavant is selling?