READ IN: Español
Bottega Veneta celebrates the reopening and renovation of its Barcelona shop, located at number 98 of the emblematic Paseo de Gràcia.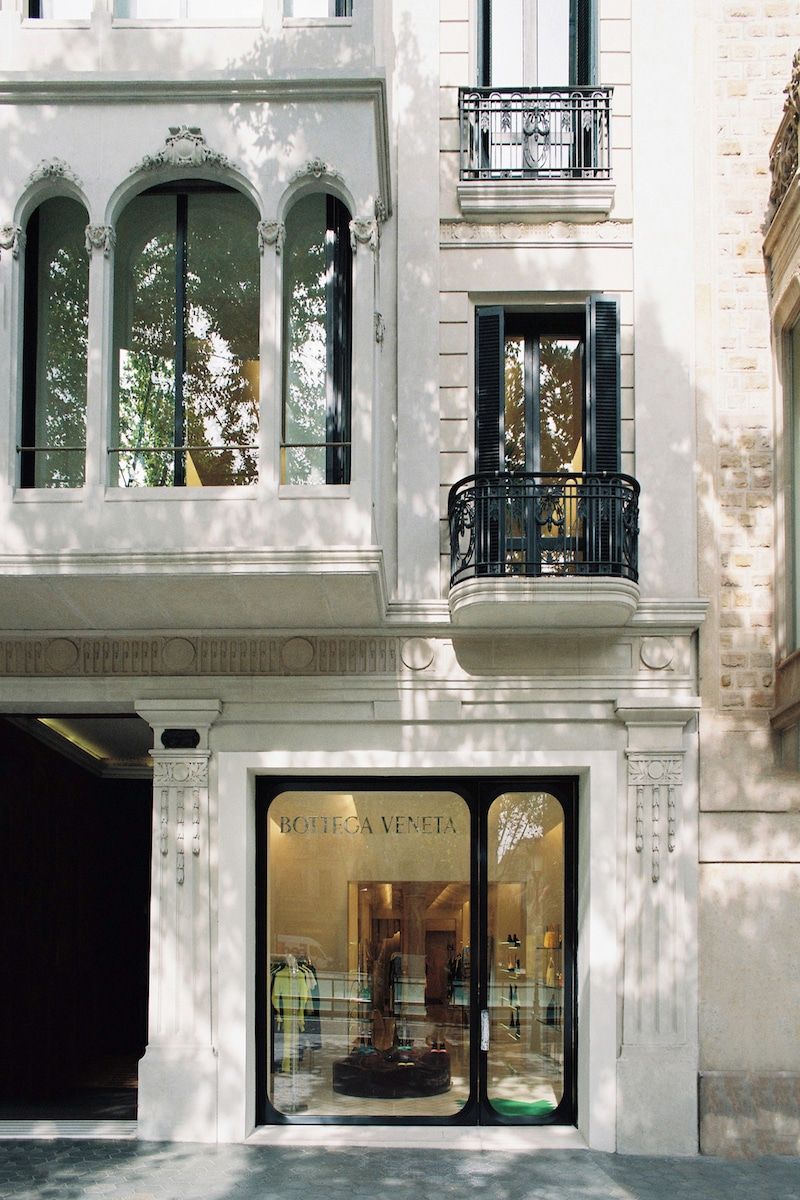 A total of 227 m2 distributed over two floors and an outdoor terrace of 45m2. This is how the Bottega Veneta boutique in Barcelona has been transformed. The space has been doubled after the renovation of the previous shop, with the addition of a new upper floor.
Materials and elements selected for the reopening include a bevelled wooden frame at the front of the shop; hand-fused glass shelving throughout the space; and a striking floor of terracotta tiles made using 17th century artisanal techniques combined with vegetable-dyed Nepalese merino wool carpets.
The chromatic palette is composed of subdued colours and the space breathes an atmosphere of serenity thanks to the living elements such as the plants arranged in ceramic pots with an original design in the form of folds.
Take a look at the gallery below to see all the details:
And speaking of Bottega Veneta… Do you know how it celebrated the Lunar New Year?