READ IN: Español
From star-studded Madrid and having introduced itself to the world with 'The Bellboy', Late Checkout launches 'The Rockstar', its new character-based collection.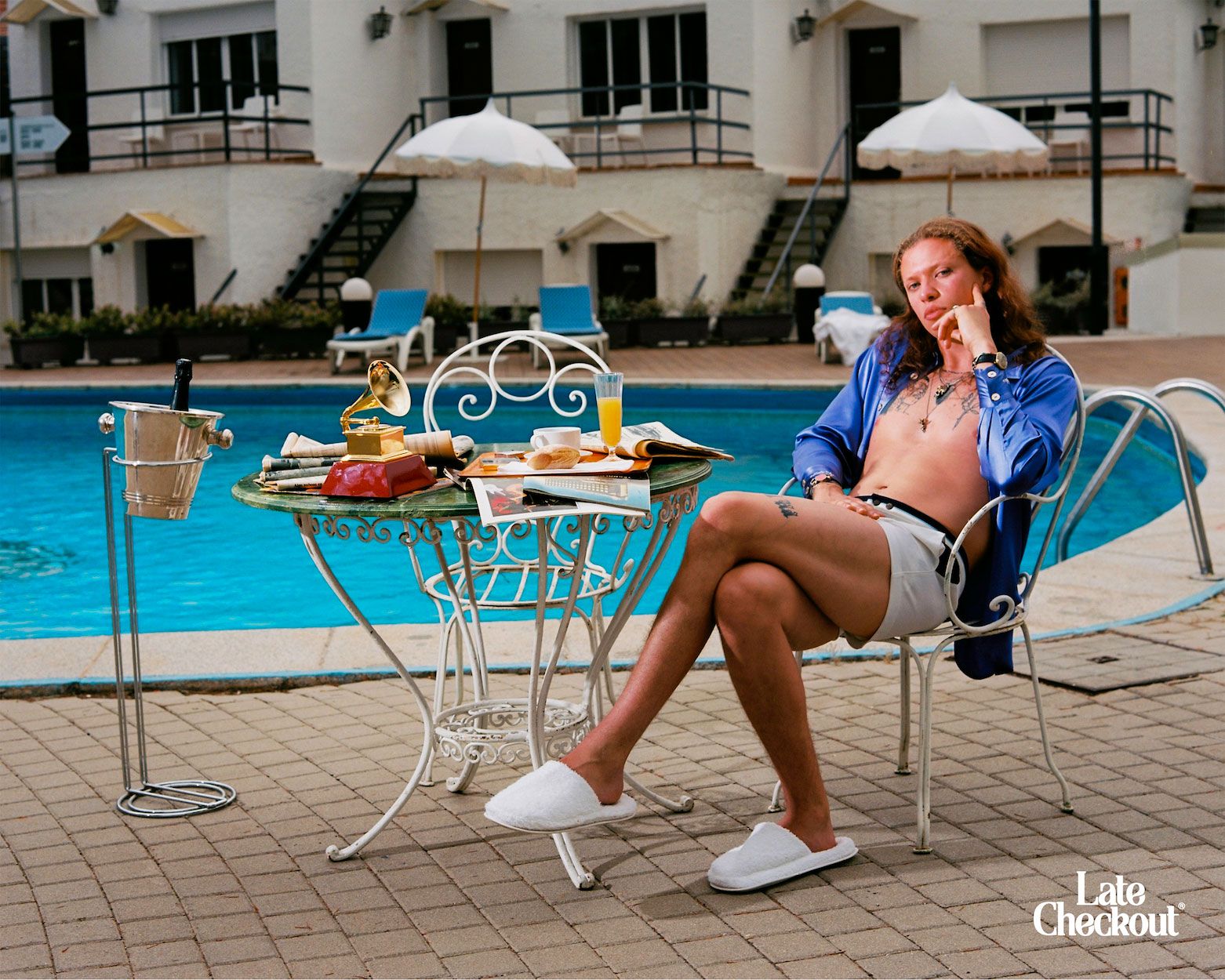 'The Rockstar' arrives to make an even bigger splash on the scene – if that's possible – with bold prints and sartorial pieces. Inspired by the rock scene of the late 60s and early 70s, the campaign tells the story of the new character's stay at the brand's hotel, interacting with The Bellboy, the brand's first character.
The collection will be divided into three instalments that will be available during the last months of this year. The first release will be available today via www.latecheckoutissalifestyle.com and in selected shops around the world such as Minishop, Browns, SSENSE, Addicted, Boontheshop, Galleria, The Business of Fashion and Canvas.
CAMPAIGN CREDITS
Creative Direction: Alex Turrión
Photo: Javier Ruiz
Styling: Carla Paucar & Alex Turrión
Art Direction: Leila Rodríguez
Model: Liam, Anti-Agency
Producer: Blanca Sartorius
Make-up: Alice Crue
Video: Gerseys