READ IN: Español
The brand has unveiled its FW22 collection in a campaign captured by London-based photographer Marili Andre inspired by the May 1995 issue of Seventeen Magazine. And most importantly, if you've ever wondered what the essence of your sign would look like with a Heaven look, you're in luck.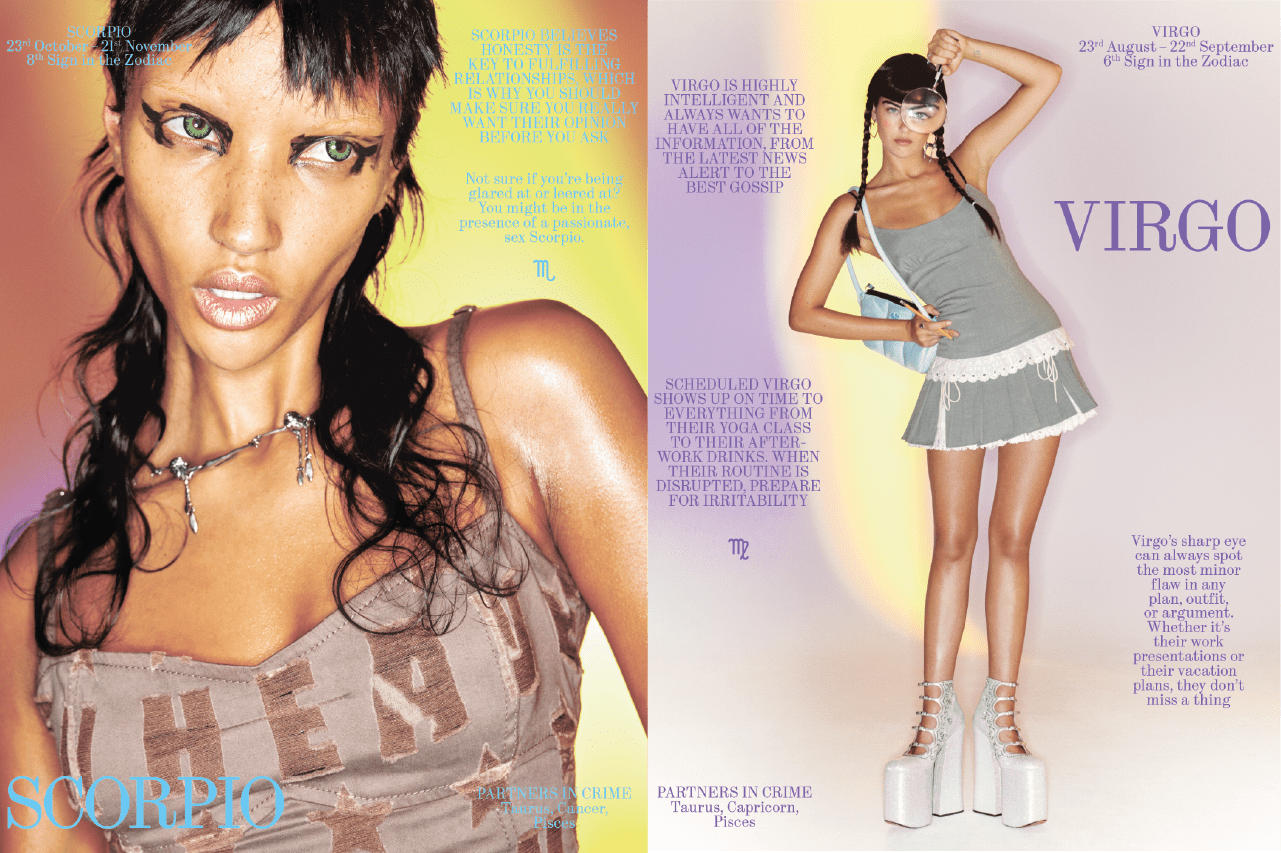 The new Heaven campaign is what we've always dreamed of: fashion and horoscopes. After the success on social media of all the representations of our sign in different areas, now it's our turn to find out which Heaven by Marc Jacobs outfit we would wear. And if that wasn't enough, the images include funny descriptions of the personality traits of each sign in collaboration with the astrology meme account Not All Geminis. 
Among the outfits chosen from the FW22 collection for each horoscope are: Heaven Logo Baby T-shirts, furry jumpers, lace tops, Team Heaven Jumbo hoodies, tailored corsets, plaid mini skirts, teddy bears and eye-catching platform heels. The campaign plays with photographer Andre's signature aesthetic and make-up artist Vassilis Theotokis' looks to exalt sensuality and nonchalance.
Horoscope September 2022: here's what's in store for you