READ IN: Español
As planned, the opening ceremony of the Yokohama Gundam Factory was held at the Yokohama Pier. The real star of the event was the Gundam robot, an 18-meter kinetic machine on a 1/1 scale. In this opening act, the super robot could be seen making all its movements surrounded by a show of lights and live music.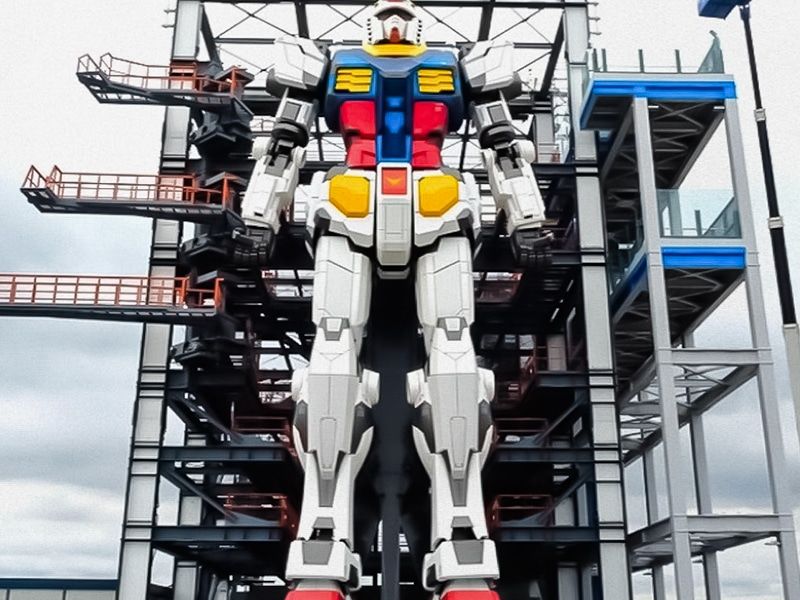 Japanese toy manufacturer Bandai Namco Holdings is behind the construction of this 18-meter, 25-ton recreation. Visitors to the Yokohama Gundam Factory can view the robot from observation platforms 15 to 18 meters above the ground to get a close look at the head and body of the robot.
The full-scale recreation is made in the image and likeness of the robot RX-78-2 Gundam from the anime series "Mobile Suit Gundam". This series of the late 70's had as main characters giant battle robots driven by humans. The series gained followers around the world and many figures and toys were made on it.
The event featured the creator of the series, Yoshiyuki Tomino, to commemorate the 40th anniversary of the iconic Gundam. He also suggested that a life-size replica of a Zaku be made for the 50th anniversary. Who knows, maybe we'll see them both in 10 years time sharing space.
Although traveling to Yokohama is not very feasible at this time, if you are really interested in Japanese pop culture you should consider visiting it. If you would like to visit GUNDAM FACTORY YOKOHAMA, the facility will be open for a limited time from now until March 31, 2022. You can check the details of the ticket sale on their official website before booking.