READ IN: Español
Thom Browne's outrageous lookbooks are always the highlight of Fashion Month. They don't stand out for their comfort, but Browne's designs are works of art. Combining sport and suiting is one of the designer's passions and this season he's not holding back. Thom Browne FW21 presents stiff, padded silhouettes ready for the worst of winter.
Thom Browne's FW21 collection fuses formalwear with sportswear. The designer continues the line he started in spring 2021: the Olympic Games. Although he has moved from more relaxed silhouettes as he did in the last collection to more fitted and corseted designs. In addition, the sporty elements are updated with a focus on details.
The campaign is directed by World Cup skier Lindsey Vonn. She appears as a model on the ski slopes in an elegant golden quilted dress. The other models appear in opaque hats hiding their faces. The designer insists that gender doesn't really matter, as he makes clothes for everyone. Therefore, the collection is genderless.
The more exuberant pieces are inspired by the lines skaters draw on the ice rink as Lindsey Vonn does in Thom Browne's fashion film. Her "go big" mentality becomes a breath of fresh air among so many collections that revolve around the pandemic and the new normal.
Steel-toed hiking boots reinforce the opulence of blazers. Pleated waistcoats, quilted skirts and dresses decorate the winter settings chosen for the lookbook. From backpacks and gloves made with embroidery to scarves and leather bags, complement the different looks.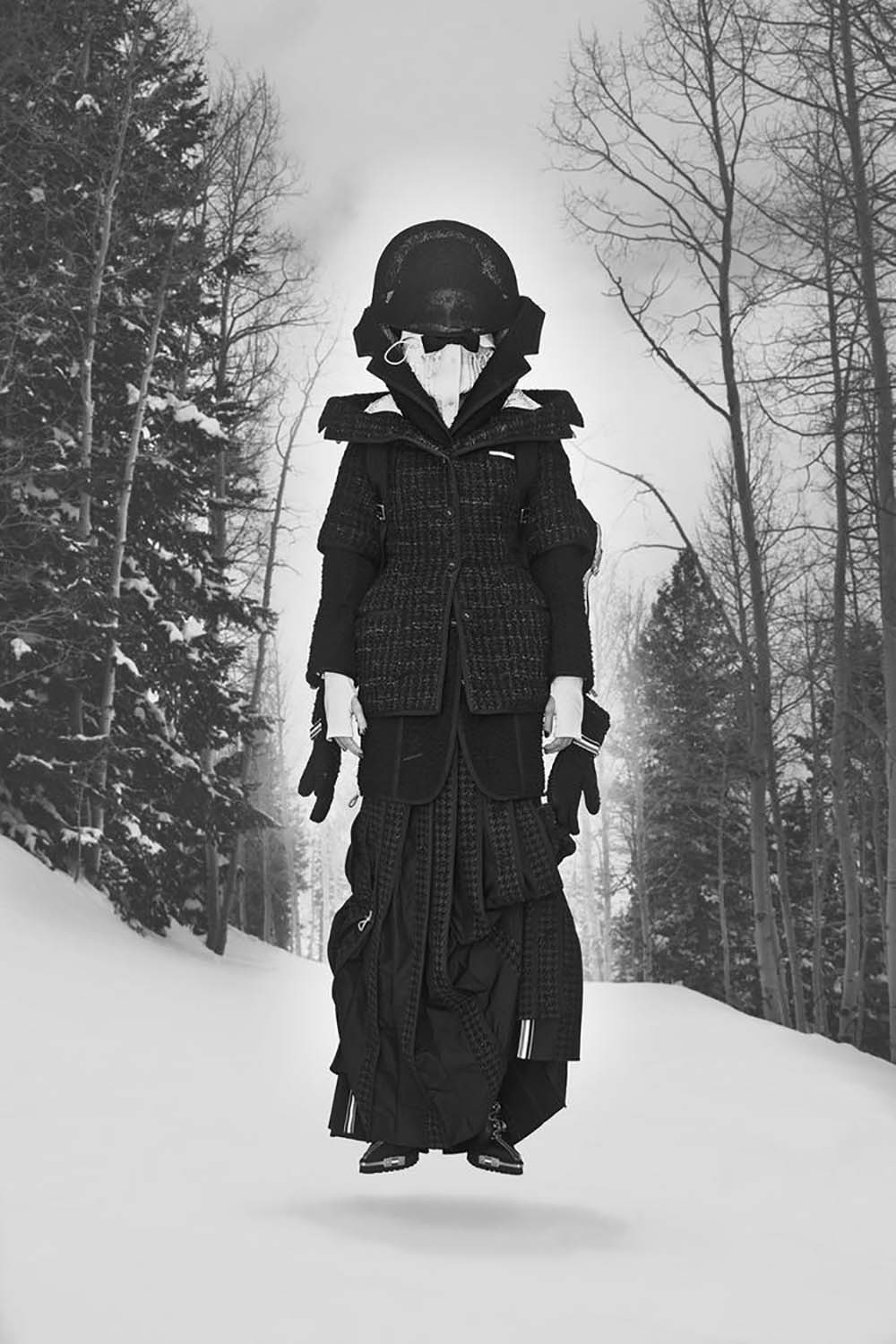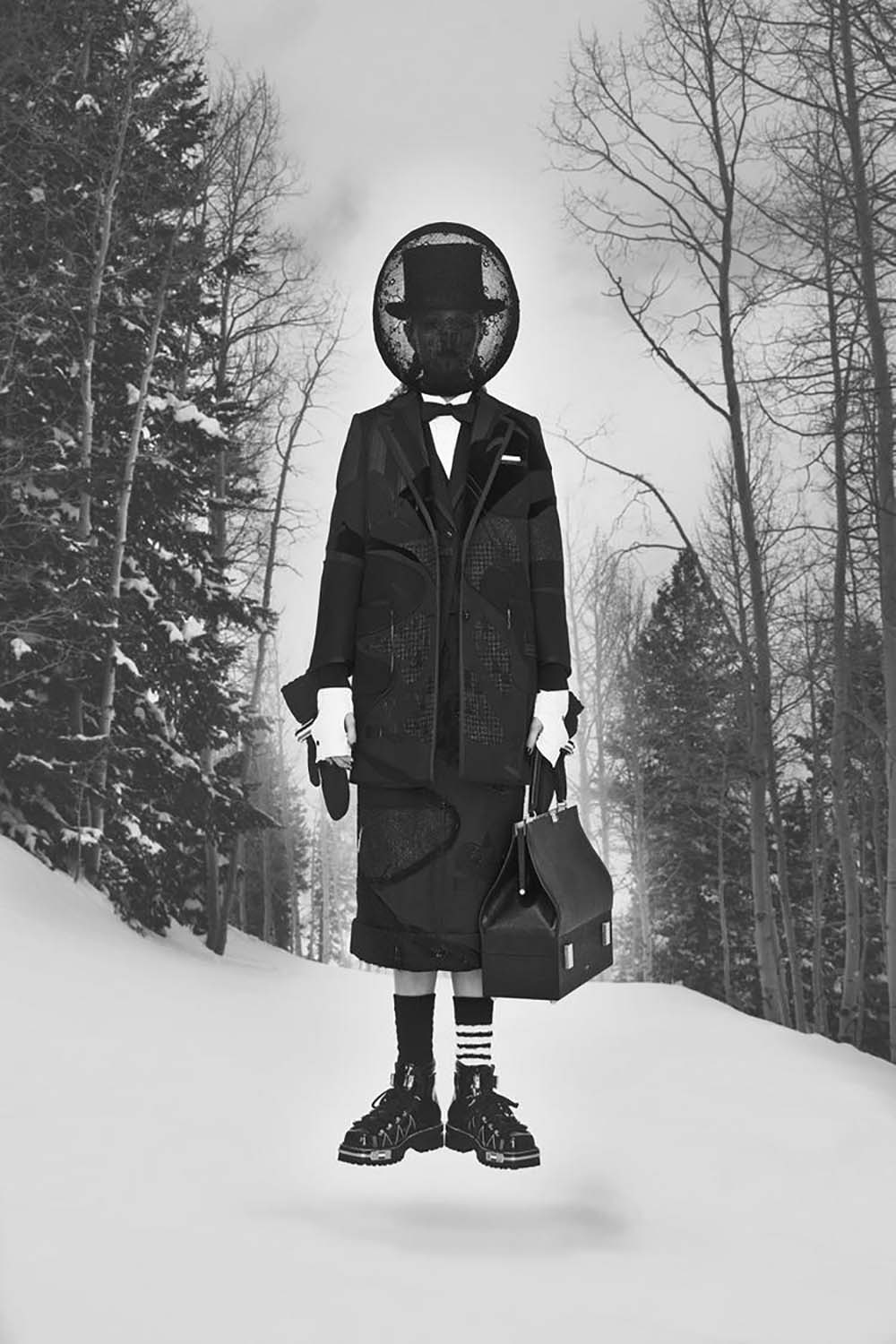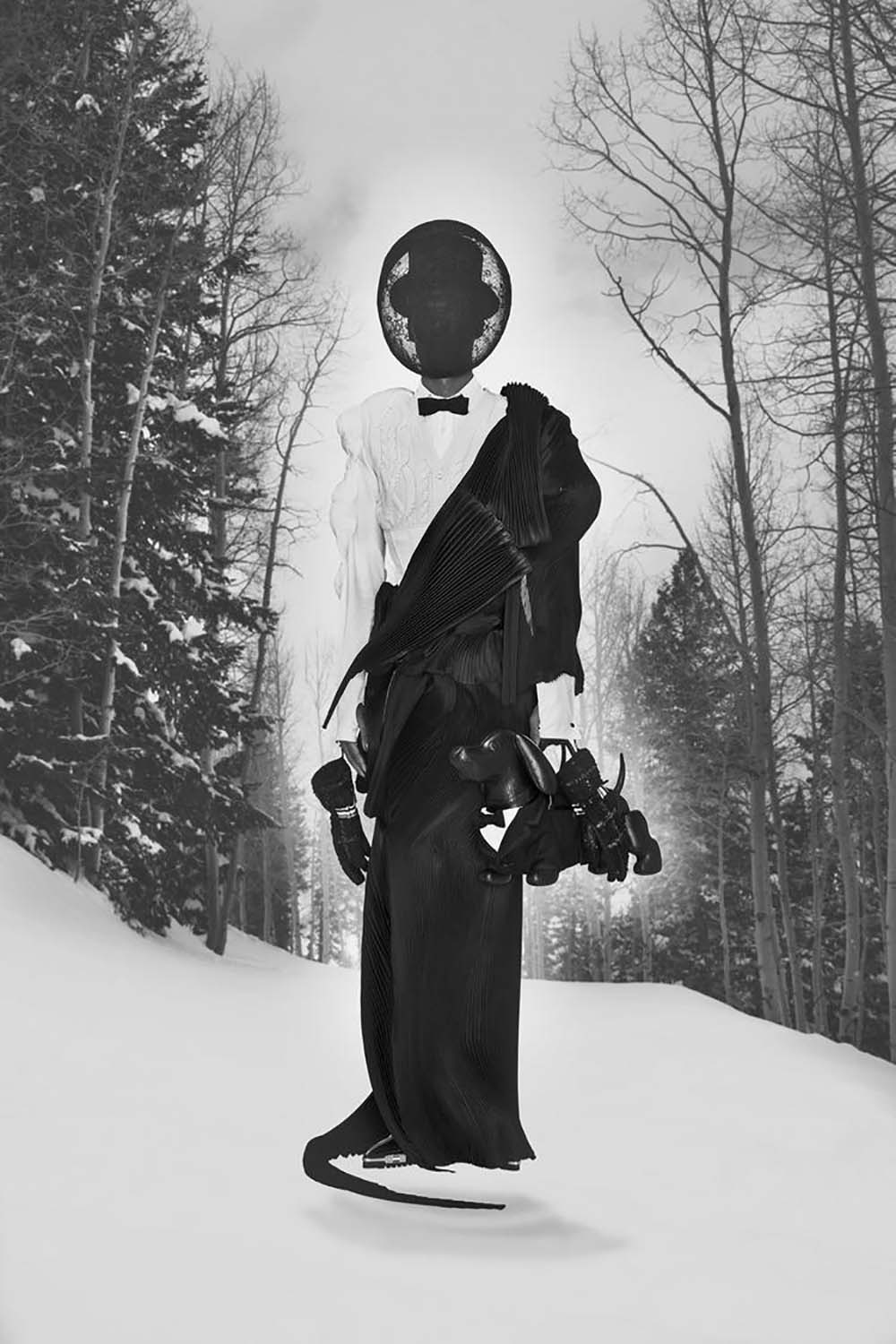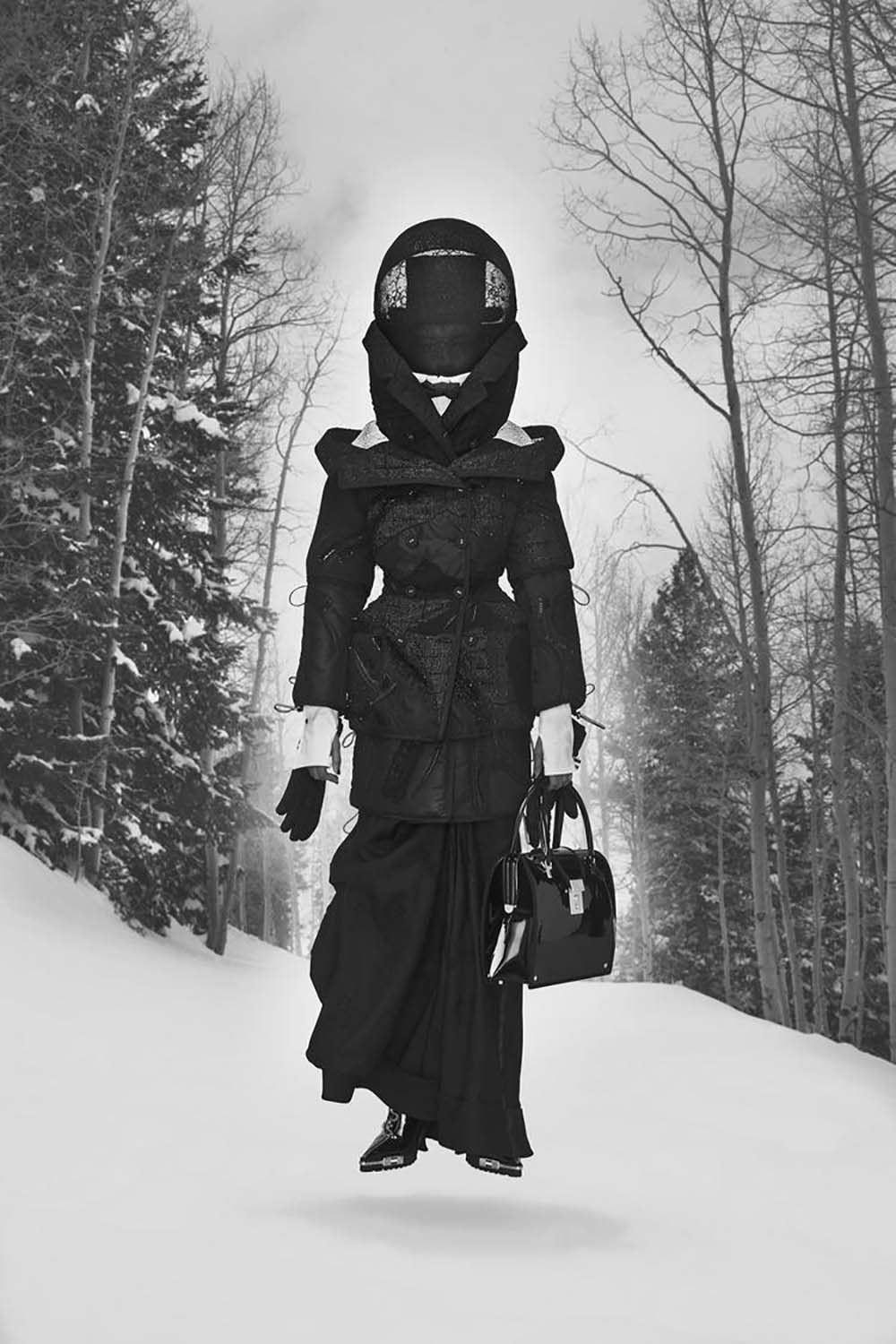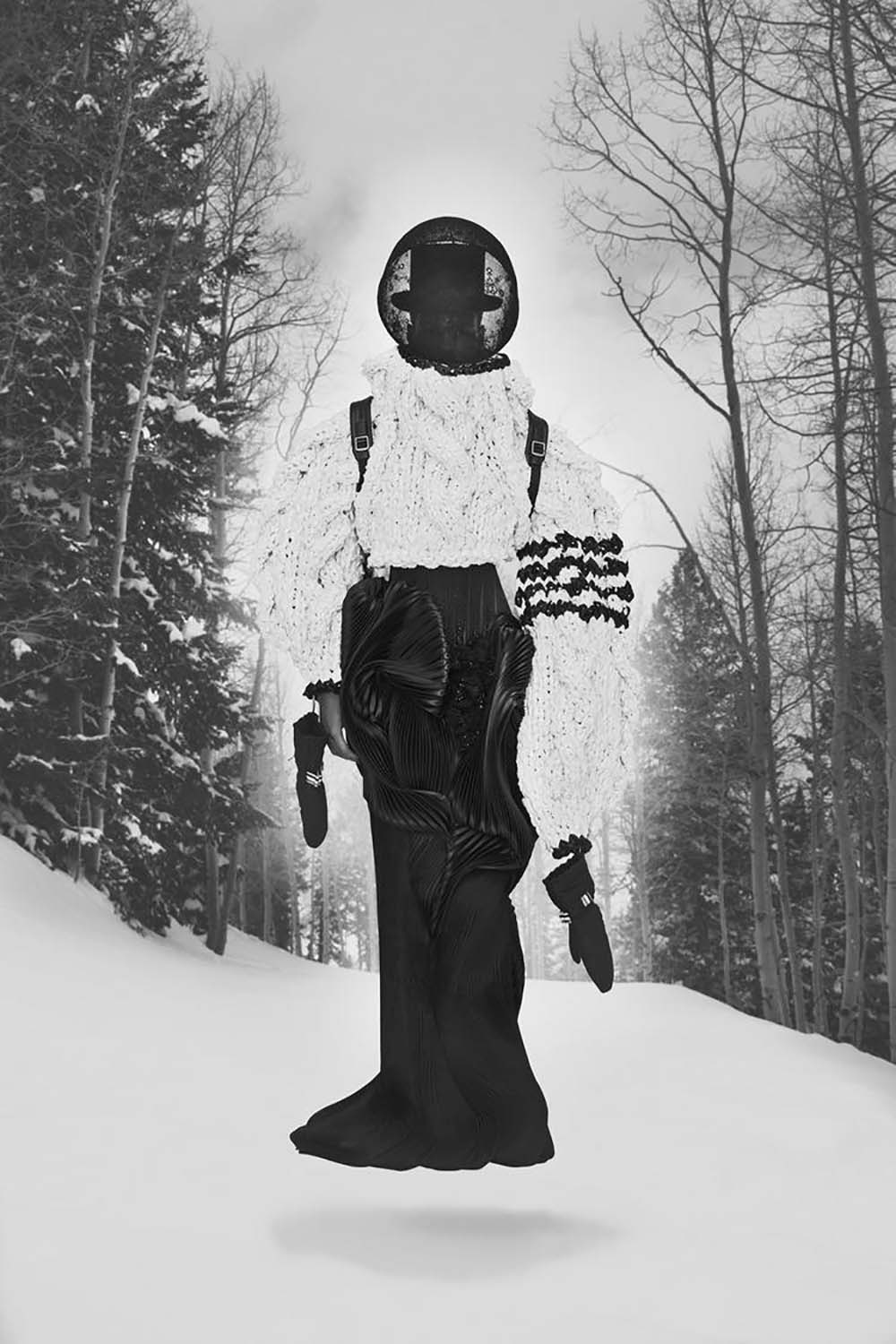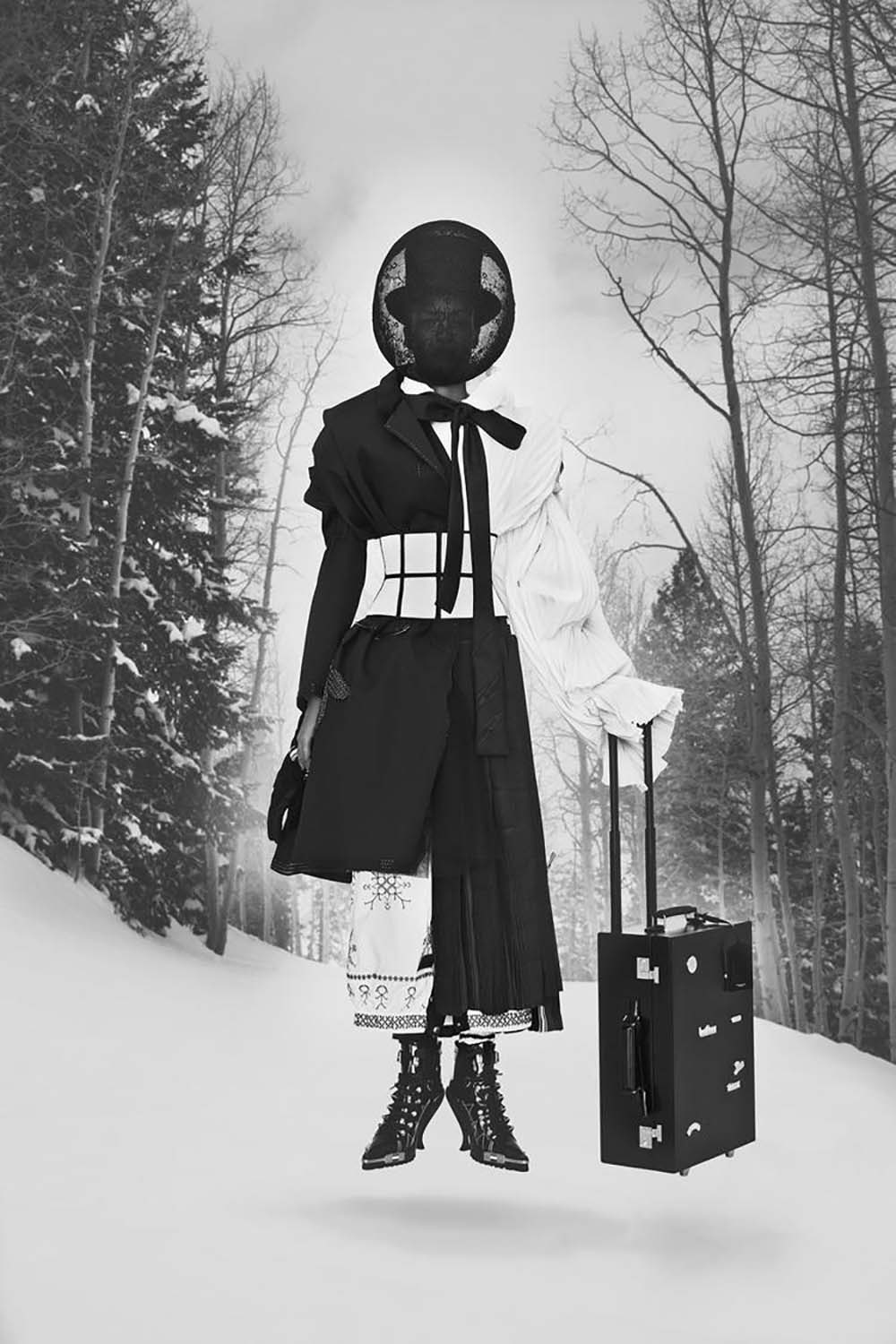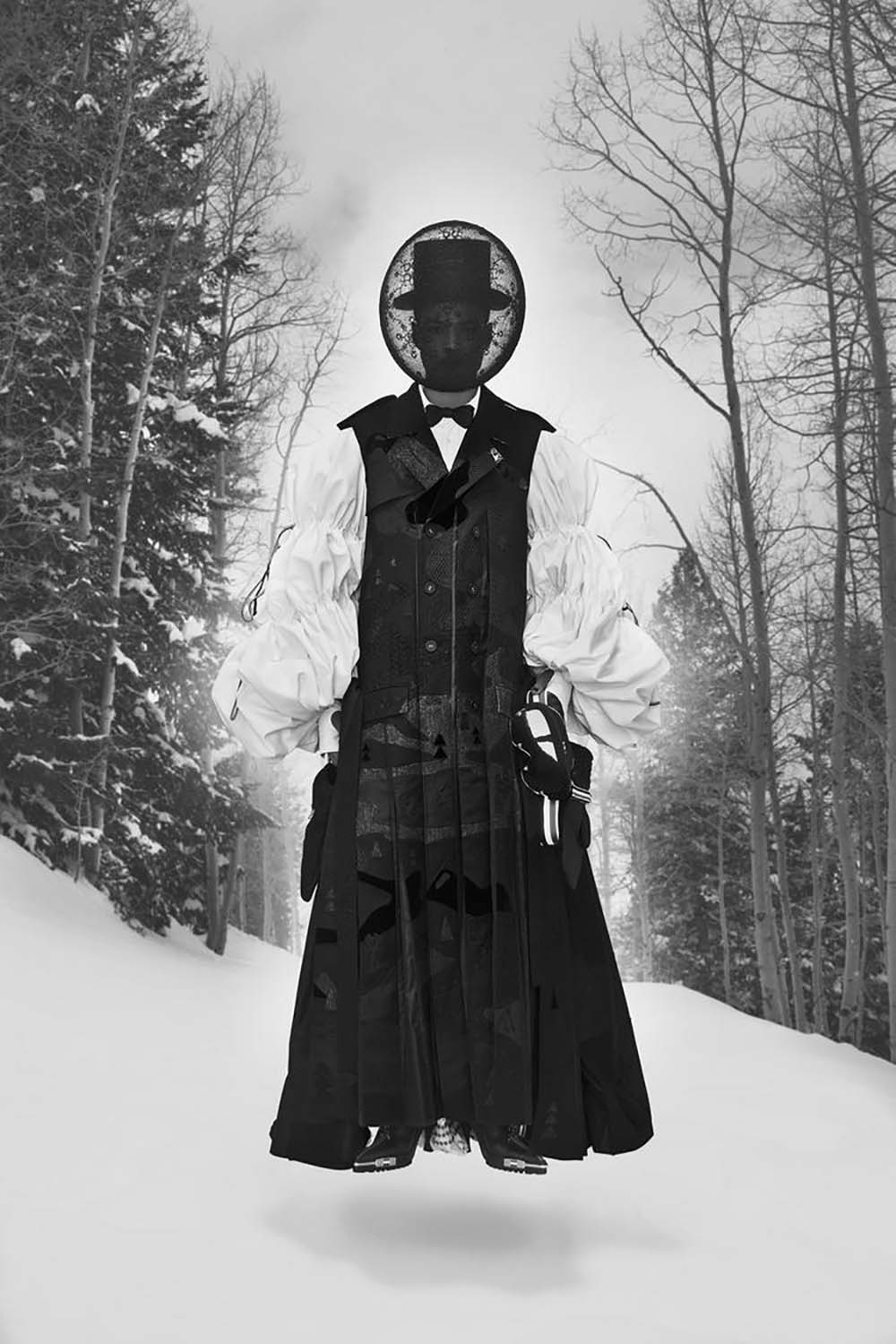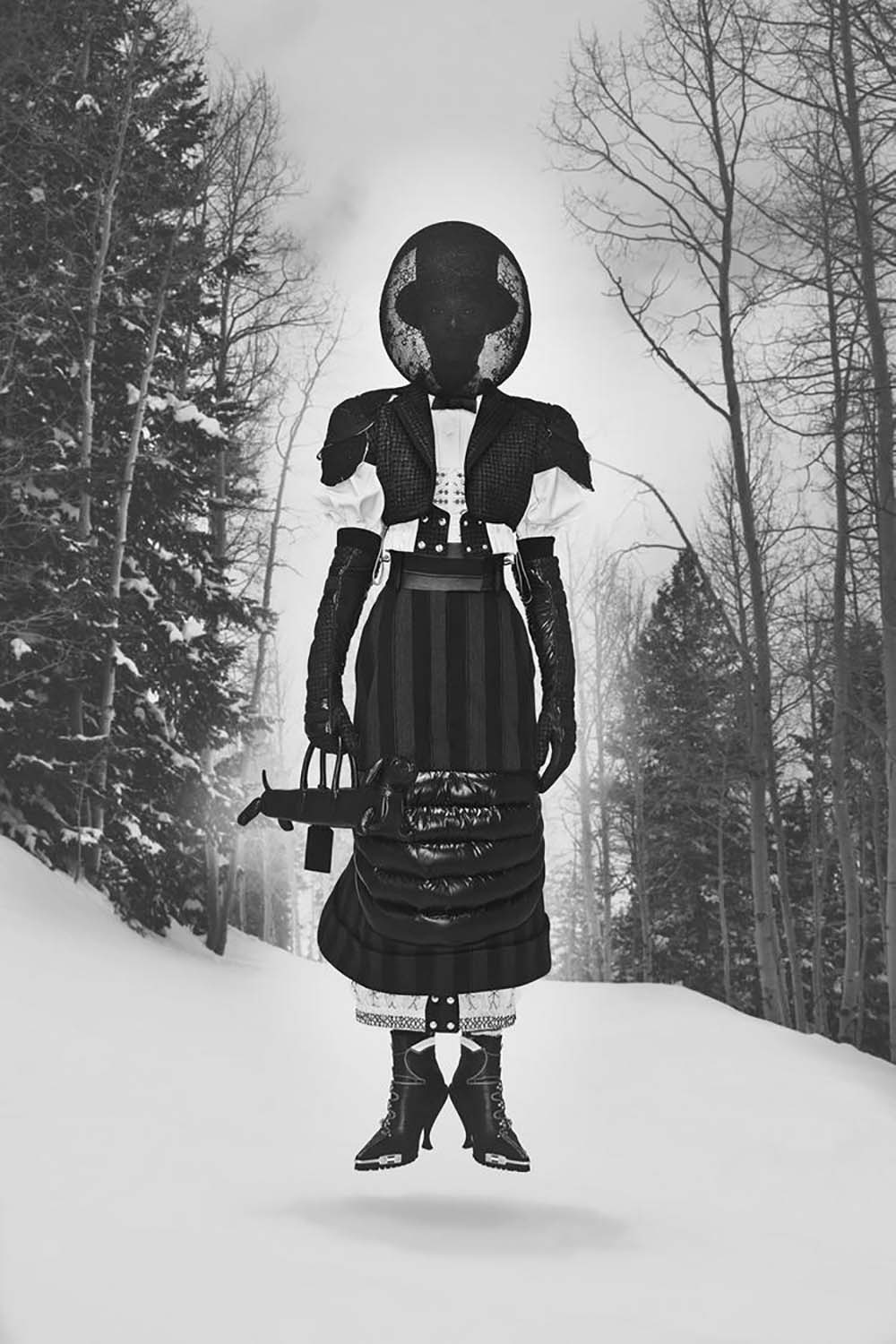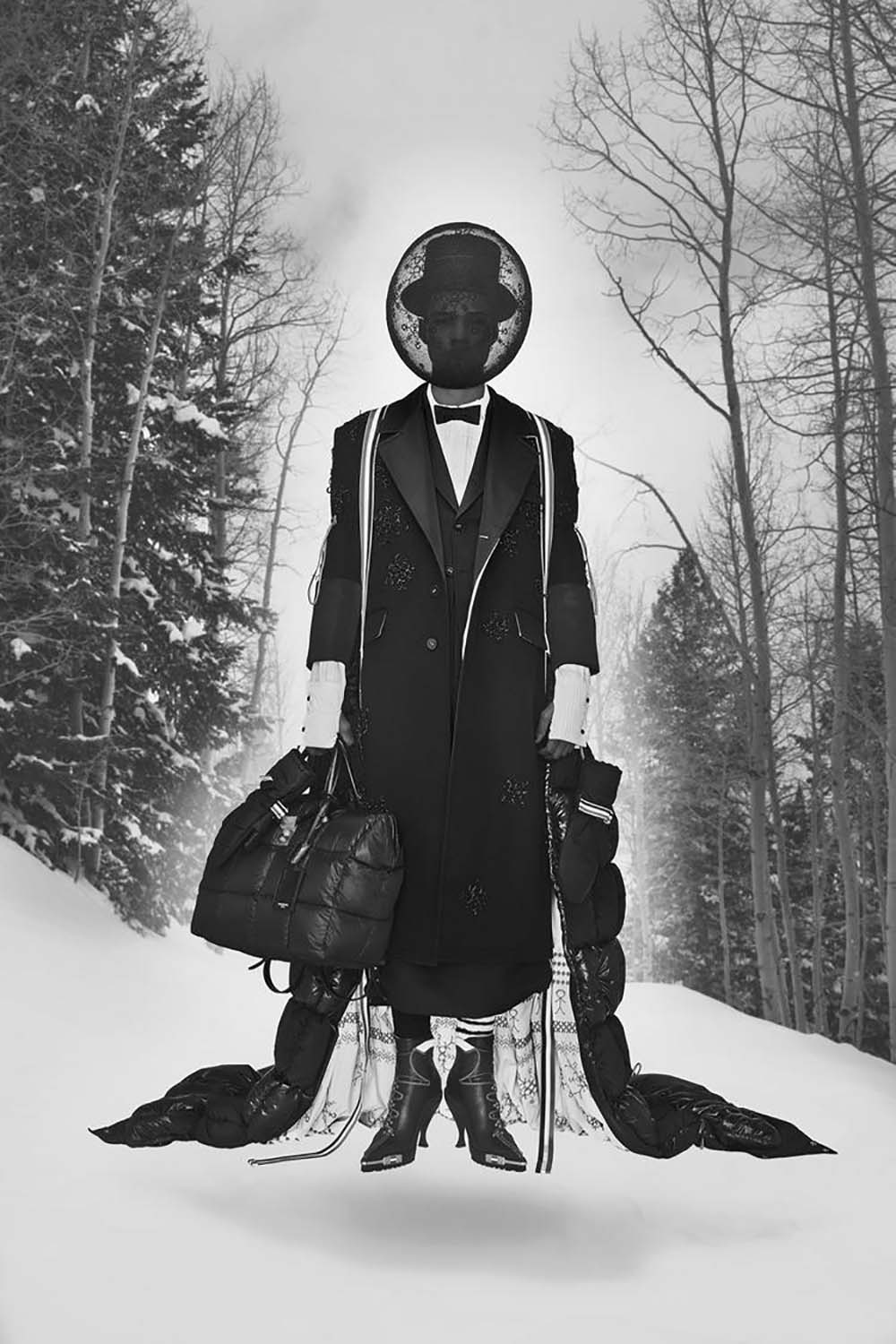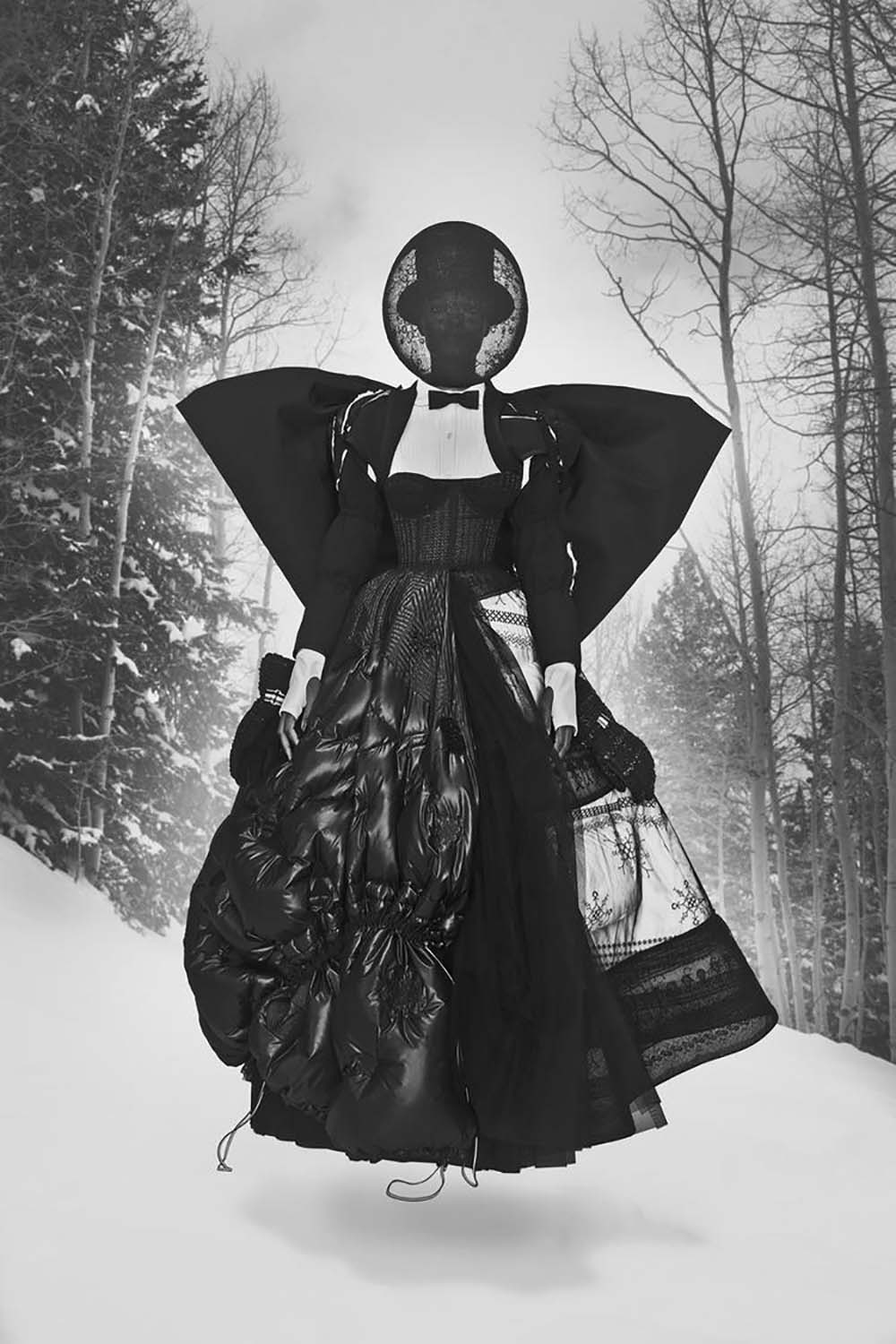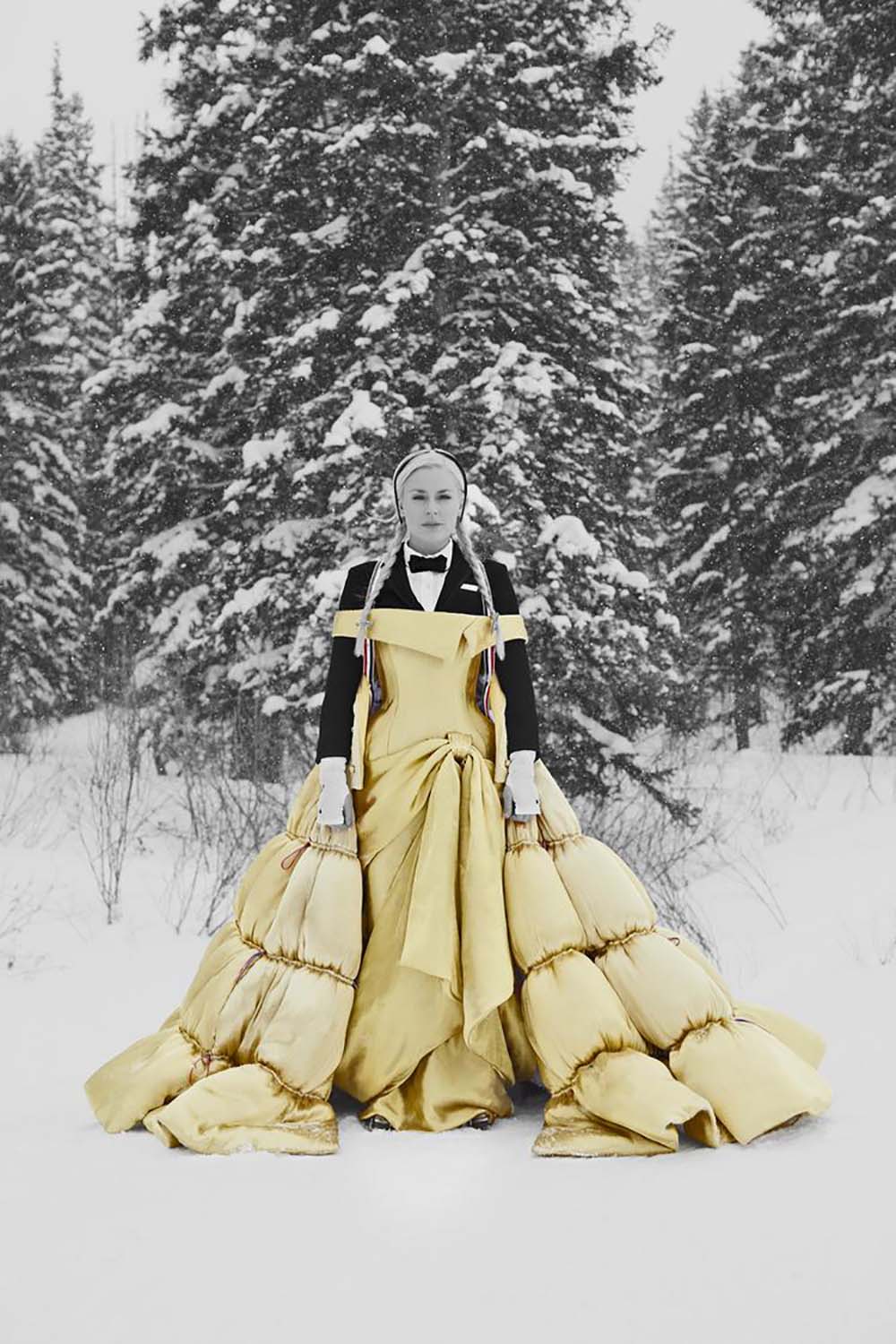 You can now see the Thom Browne FW21 collection that integrates traditional tailoring with many elements linked to winter sports.