READ IN: Español
In case you hadn't heard, London Fashion Week started this weekend in its digital version. The British Fashion Council (BFC), organized an audiovisual exhibition around designers. Thus, different creatives presented what they had been working on since the last time they met in January.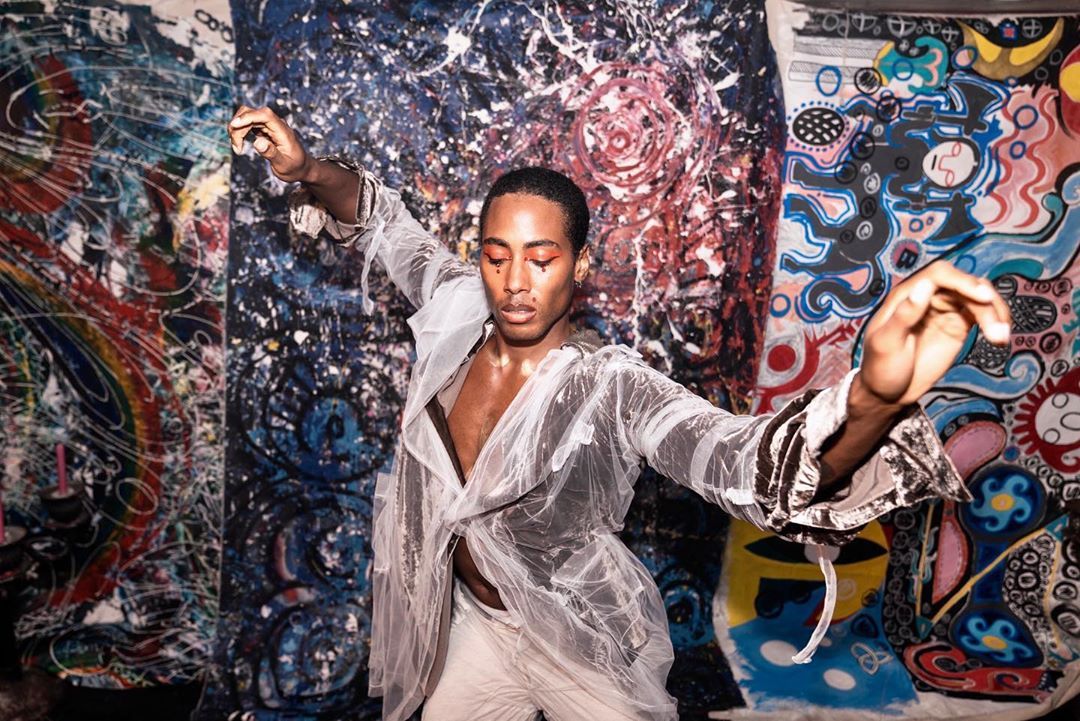 These were profound conversations about the future of the fashion industry. They also delved into new opportunities to work through different digital media. However, they showed short films, animations and much more.
The great protagonists were Charles Jeffrey with his piece Solasta; Di Petsa with Self Birth; and Duran Lantink with Angel Ho.
CHARLES JEFFREY: SOLASTA
Reminiscent of his previous work, Scottish designer Charles Jeffrey aka Loverboy organised a showcase at the iconic Vogue Fabrics in East London. His intention was to recreate a live party, while showing his new capsule collection. Due to the revolts around the Black Lives Matter movement, his presentation focused entirely on BIPOC artists.
DI PETSA: SELF BIRTH
Designer Dimitra Petsa (known as Di Petsa), presented Self Birth, a piece that explores intimacy, self-esteem and joy of life. Filmed on the beaches of Greece, Petsa joins forces with musician Xtos to recreate a dreamlike landscape where the protagonists move amidst the waves. He shows pieces from his latest collection, made from vintage fabrics, as well as his breastfeeding corset.
DURAN LANTINK: ANGEL HO
For the occasion, Lantik has counted on the photographer Haneem Christian and the musician River Moon. The result: a video aimed at supporting various charities and encouraging the viewer to eradicate social inequalities.