READ IN: Español
For the first time, Timberland and CLOT join forces to launch a capsule collection. In it, they reflect the best of both brands through CLOT's oriental narrative and the footwear brand's historical heritage.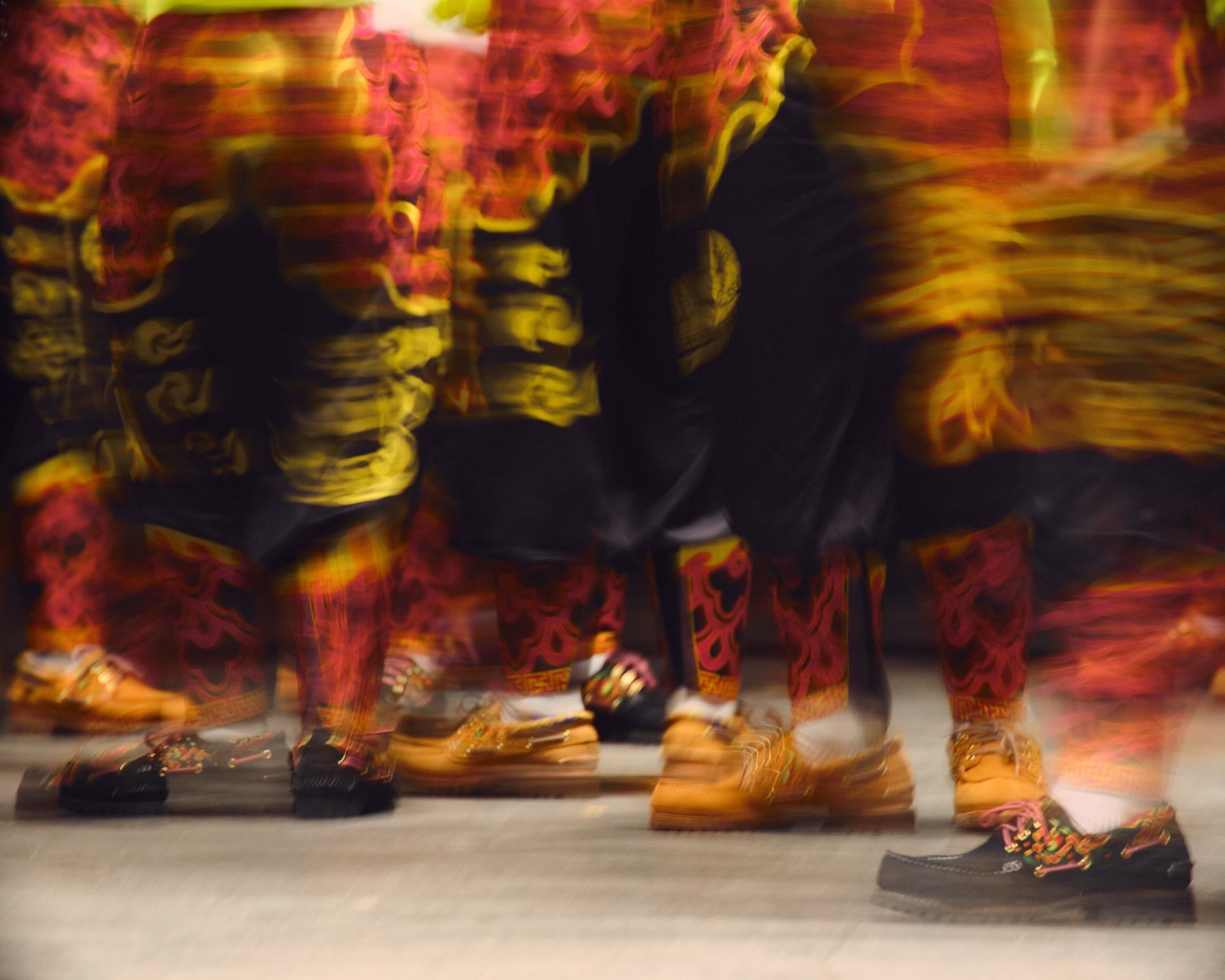 Timberland's hand-stitched 3-eyelet boat shoes emerged in 1978 by combining the signature serrated sole of the Yellow Boots with a premium leather upper. Using the dragon as a strong inspiration (a mythological creature popular in Chinese folklore), CLOT uniquely reinterprets the classic footwear silhouette by topping the toe cap and mimicking the head of a dragon. In addition, details such as the eyes and flames of fire are delicately embroidered in silk.
"The dragon is a recurring theme in our designs. A mystical and powerful creature that perfectly represents Chinese culture," says Edison Chen, founder and creative director of CLOT. "The embroidery used for these nautical designs aims to recapture the craftsmanship of hand-stitching and also, in a more abstract way, to make a nod to the traditional dragon tattoos that are very common in China."
With a focus on craftsmanship, these boat shoes also combine eco-innovative materials such as 34% recycled rubber in the soles, and leather from tanneries that are highly qualified for their sustainable practices. The casual style garments also feature oriental motifs in their design and are made with organic and recycled materials such as cotton.
"Every moment of this collaboration with CLOT has been amazing," says Chris McGrath, global vice president of footwear design and development at Timberland. "Bringing the essence of both brands together in an original and innovative collection has been a true creative adventure."
The dragon is an important protective deity in China because of its ability to control rain. In ancient times, ancestors performed the dragon dance to ask for rain and good harvests. This tradition has been carried on for generations and today it has evolved into a celebration of unity and pride that connects all "dragon descendants" around the world.
To convey this concept, both brands also present a campaign video in which professional dancers dressed in the new Timberland x CLOT collection perform the dragon dance.
"We highlight the dragon dance because it requires the participation of more than one person to complete," says Edison Chen. "Timberland is a sustainable, planet-friendly brand that aims to achieve harmony and a better world through teamwork, and shares many of CLOT's values."
The new Timberland x CLOT capsule collection will be on sale from 20 July 2022 in selected Timberland shops around the world and also on the Timberland website.