READ IN: Español
After presenting its Autumn/Winter 2022 collection during Milan Fashion Week, Prada continues to be in the spotlight thanks to Tom Holland's participation in its latest campaign.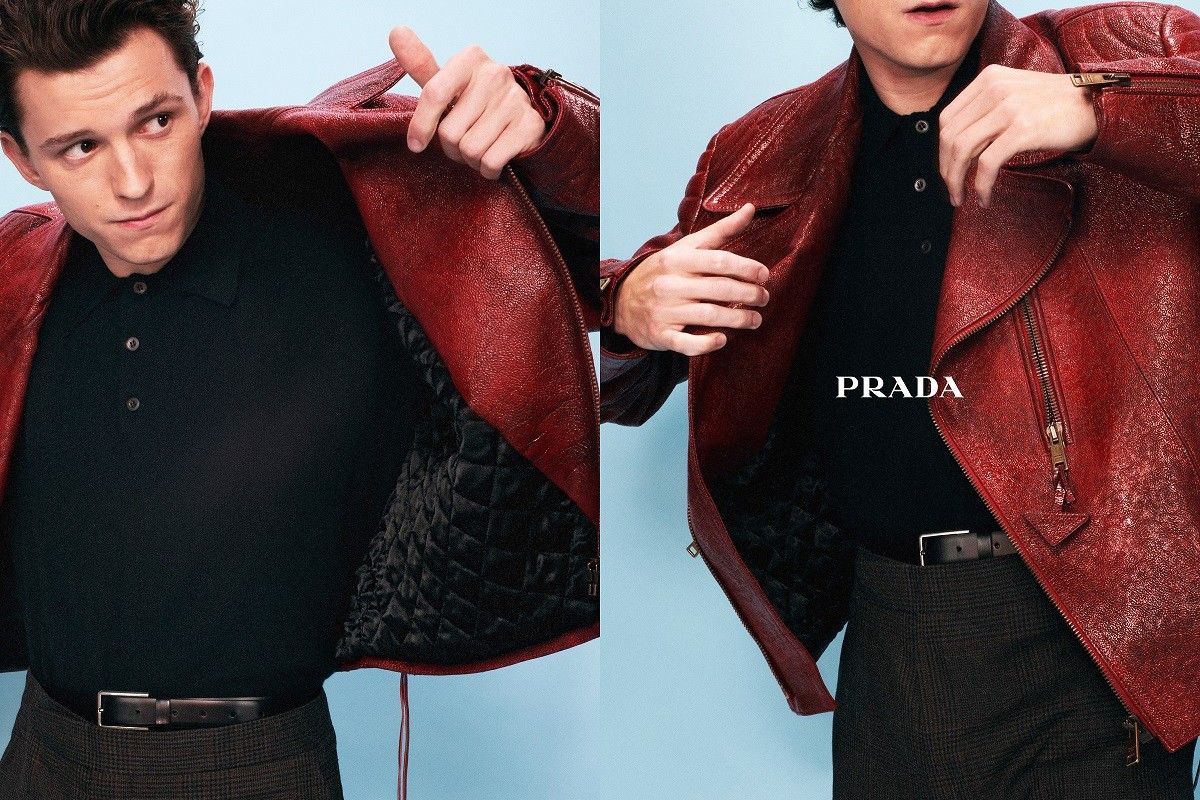 The Spider-Man star is not the only celebrity in the spotlight. Miuccia Prada and Raf Simons know exactly what the public wants to see. That's why Hunter Schafer, from Euphoria, was also brought in to wear the women's garments.
After two days of social media fuss, we can't get enough of the images. Captured by David Sims, they capture the essence of the fashion house perfectly with the red leather jacket and nautical shirt. In this way, "a figure known worldwide for his roles as a hero in action…" is recontextualised. Holland becomes the embodiment of today's Prada man".
"The power of performance is to draw on a well of personal experience to convey a mood, an emotion and a feeling that, though fiction, borrows its fact from the performer's own humanity. These images ground tiny actions and reactions, close and gentle moments: the rapport between garment and body, the gestures of dressing and undressing alive within the images. Instead of a cinematic panorama, Holland is portrayed through portraits, intimate and real".
And speaking of SS22… Have you seen the new Fendi collection?