READ IN: Español
Real models and virtual creatives took over Tommy Hilfiger's physical and digital catwalks; bridging the real and virtual worlds with the 'See Now, Buy Now' brand experience featuring the new TH Monogram. VIP guests included Travis Barker, Kourtney Kardashian, Kris Jenner, Shawn Mendes, Kate Moss, John Legend and many others.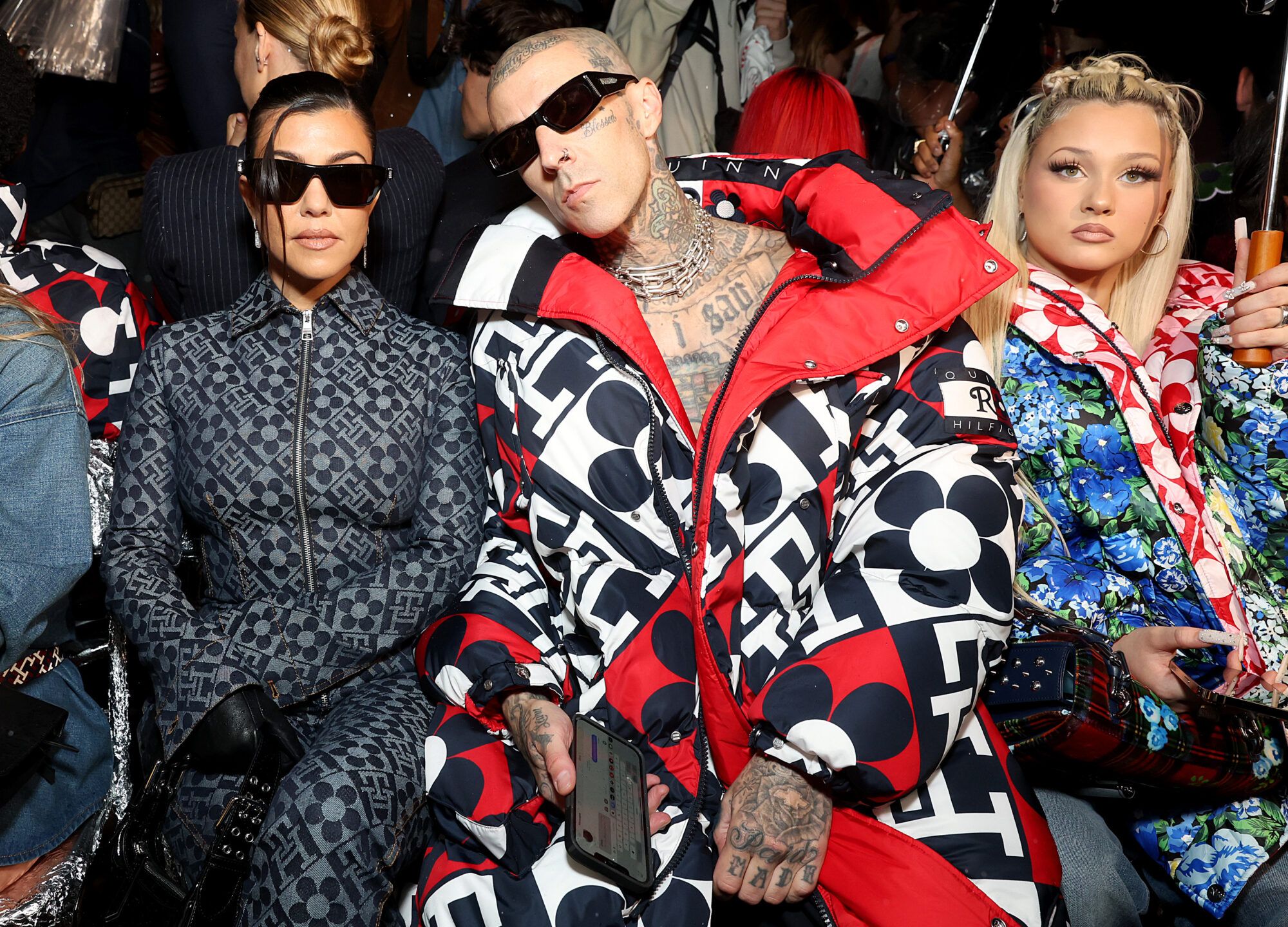 Tommy Hilfiger celebrated its return to New York Fashion Week with Tommy Factory, its Fall/Winter 2022 show, in true New York style. The show, which continued despite the rain, featured the new 'TH' monogram, created in collaboration with illustrator and graphic designer Fergus Purcell, which offers a new take on the modern preppy style.
Digital innovations immersed physical audiences in an experiential parade in the multiverse, while the live broadcast for global audiences blended the physical parade with that of the virtual world and with avatars of Superplastic stars.
Tommy Factory – The Making Of A Fashion Show
A return to the creative heartland, paying homage to Andy Warhol's iconic NYC Factory, where he brought together fashion, art, music and entertainment. From the new TH Monogram to a groundbreaking collaboration with British designer Richard Quinn, this autumn they fuse the classic and the new to herald what's next, mixing traditional American codes with a contemporary, streetwear-inspired twist, combining bold pop colours, reinventing proportions and redesigning classics in unexpected ways.
"Modern preppy style is for everyone. An inclusive celebration of pop culture and creativity in the real and virtual worlds, that's Tommy Factory" – Tommy Hilfiger.
Back to NYC with Tommy Factory
Inspired by Warhol's legacy of celebrating pop culture and expression, the phygital event brought together Futuremakers from the worlds of fashion, music, art and entertainment under one roof. Guests arrived to an intentionally unfinished set, inviting them to experience the making of a fashion show with a cast of avant-garde artists.
Jon Batiste, who was immersed in the concept, gave an impromptu performance as he walked the runway. The first simultaneous real and virtual world fashion show immersed guests in Tommy Factory's creative space, celebrating with boundary-pushing collections and creativity in all worlds.
The grand finale of the show included a unique performance by legendary drummer and producer Travis Barker, who played an exclusive track for Tommy Factory, set to the New York skyline.
Merging the real and virtual worlds
Upon arrival at Tommy Factory, guests were immediately immersed in the brand's phygital world. Mylar balloons inspired by Warhol's iconic 'Silver Clouds' floated, and were given a virtual twist with the guest-generated, augmented reality balloon installation and Roblox's inverted New York City environment looped on screens throughout the space. As the experiential event progressed, live art unfolded as metaverse activations engaged the audience in real life, such as Tommy Factory's NFT, courtesy of Rove, which guests could receive in less than a minute on their mobile phones.
For the first time in the industry, the physical fashion show was streamed for the Roblox community as part of an exclusive event created using the platform's cutting-edge technology. The audience was able to watch the show in real life at the same time as virtually. The metaverse catwalk featured Superplastic Star avatars Janky, Guggimon and Dayzee, with a stellar appearance by Chinese avatar NOAH – creating an authentic phygital experience at all consumer touchpoints.
Democratising fashion – 'See Now, Buy Now'
A wide variety of men's, women's and genderless garments were available to buy in real time as they hit the catwalk through the new 'See Now, Buy Now' concept, and digital exclusives were available on Roblox. All collections are available now at the brand's global outlets and in selected shops.
Si te perdiste el desfile, no te preocupes, puedes verlo haciendo click aquí.