READ IN: Español
A month after Travis Scott's tragic Astroworld 2021 festival incident, the Cactus Jack rapper speaks out for the first time in an exclusive interview with Charlamagne Tha God.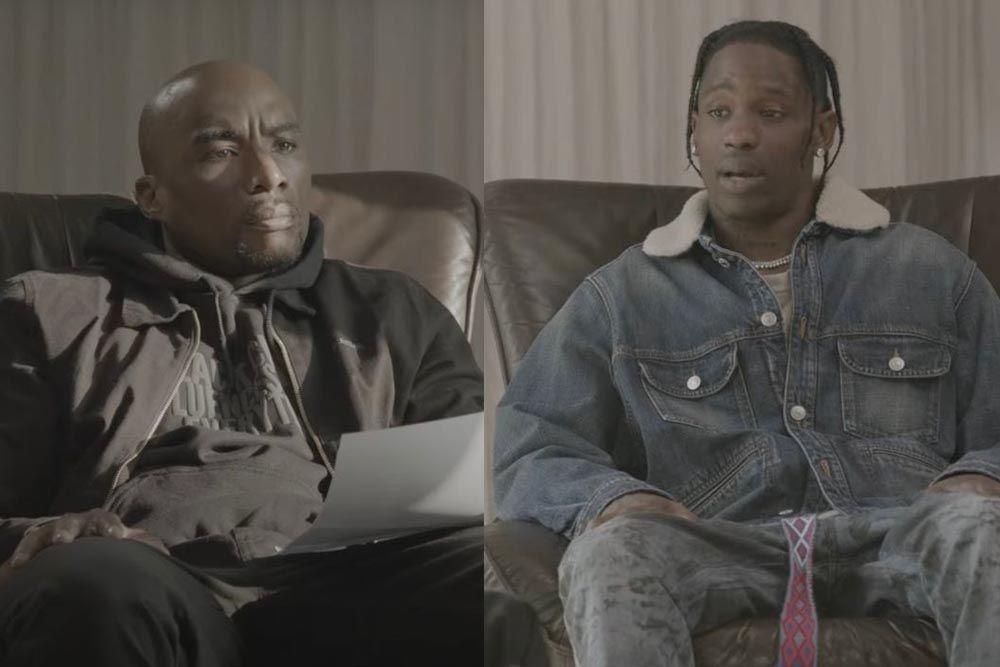 On November 5, 2021, Travis Scott hosted his third annual Astroworld Festival in his hometown of Houston and what was supposed to be a night to enjoy quickly turned into a tragedy with the death of 10 people and hundreds injured.
After a month, the singer has given his first interview with Charlamagne Tha God. The radio show host and the artist talked about what he experienced from the stage, how he has been offering support to the families during this time, the concert proceedings, etc.
"I've been on an emotional rollercoaster. It's been very difficult because I've always felt very connected to my fans and what happened really hurts. It hurts the community, it hurts the city," the artist mentions in the first few minutes of the interview.
Scott initially denied knowing that concertgoers had been injured, and said he "didn't know the exact details until minutes before the press conference" after his performance.
"And that night was like a normal show, it seemed to me, energy-wise," he said. "People didn't show up there just to be disruptive. People just showed up to have a good time and something unfortunate happened and we just have to figure out what it was."
Charlamagne also asked him about his desire to perform in the future. "First things first. First of all we have to address a lot of safety issues, not only for me, but because I don't want other artists to be part of this trauma, this experience, this fear."
Other topics they touched on include speculation that he is a satanic artist; how concert venues are incorporating more health-related technology; or how he plans to stay connected to his community.
Now… Why not take a look at the images from Pirelli's new 2022 "On the Road" calendar?