READ IN: Español
The days of lingerie are here and the body knows it! At Christmas and facing the new year, one of the most common gifts is lingerie. Who does not release a little red outfit on New Year's Eve? Or maybe underwear is a must in your letter to the Three Wise Men. In any case, it is always good to have a few alternatives to elaborate the best looks for the events of these dates, or to make the best gift. At Highxtar, we bring you the coolest underwear options made in spain. Stay to know them:
HAND OVER
This emerging underwear brand has made men's boxer briefs a cult item. If you love to wear this piece on the outside of your pants or you love to sleep comfortably, Hand Over is definitely the option you need. Long live unisex and timeless pieces!
ON TRACKS STUDIO
This Barcelona-based brand creates garments that enhance all types of masculinity, giving all bodies the right to feel powerful.
They are also very environmentally friendly. If you want to feel sexy this holiday season, On Tracks Studio is your brand.
ALEJANDRE STUDIO
The universe of the brand created by Sandra is lingerie in all its facets. Alejandre Studio aims to make every woman feel free and sensual with its 2000's aesthetic garments. Whether with simpler lingerie, bodysuits or other evening pieces, her designs are what you need for a gala dinner. If you want to know more about the brand, you can check out the interview we did with the thinking mind behind this lingerie gem here.
GOI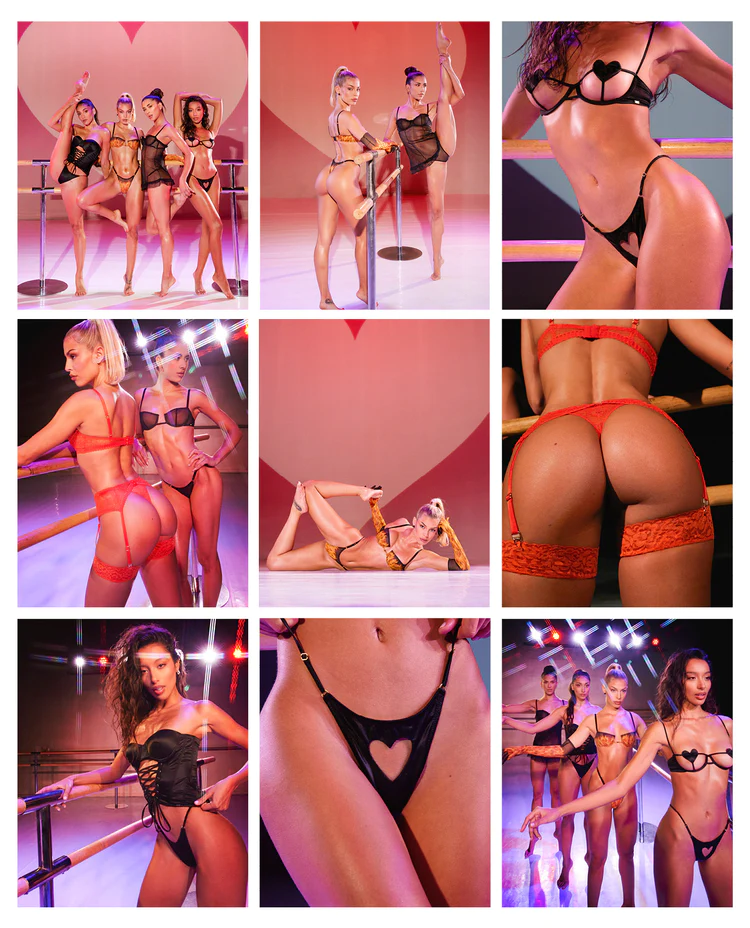 Jessica Goicoechea has just released the lingerie range of her brand GOI clothing. Undoubtedly, a collection that will set hearts aflutter this Christmas. The collection is handmade with the most luxurious satin and the most opulent lace. Designed in Spain, the new range of GOI has fallen in love. So much so that, unfortunately, some pieces are already sold out…
CHARO RUIZ
For fans of the Ibiza boho chic style, there are three pieces from the Essentials collection by Charo Ruiz, made of cotton voile and adorned with delicate guipures. A safe bet to look radiant with an iconic look of the brand.
Which is your favorite of these 5 underwear made in spain?