READ IN: Español
Since 1933, the Lacoste crocodile has transcended time, style and gender, and extends over an unlimited range. Its uniqueness is that it is worn by people from all walks of life, each wearing it in their own way. That's why the label has drawn inspiration from its diverse and real community for its latest campaign.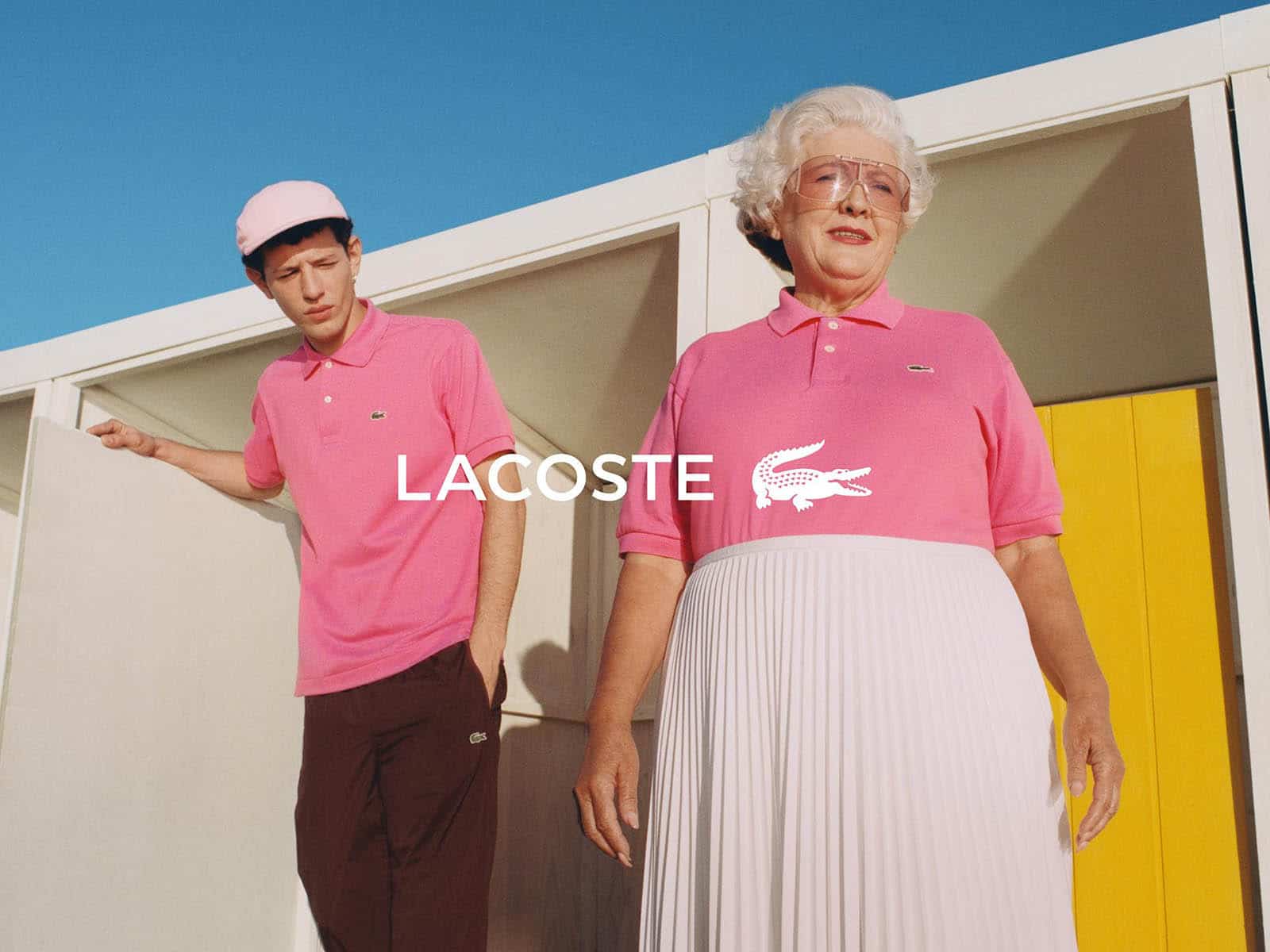 Inspired by the diverse and real Lacoste community, this new campaign reveals that moment when two very different people meet by chance and discover they have something in common: a garment with the Lacoste. crocodile on it.
These endearing and fun encounters bring smiles, eye contact and complicity. The new campaign, created by BETC, celebrates the crocodile as the initiator of unexpected encounters. It brings together people who seemed to be on opposite sides.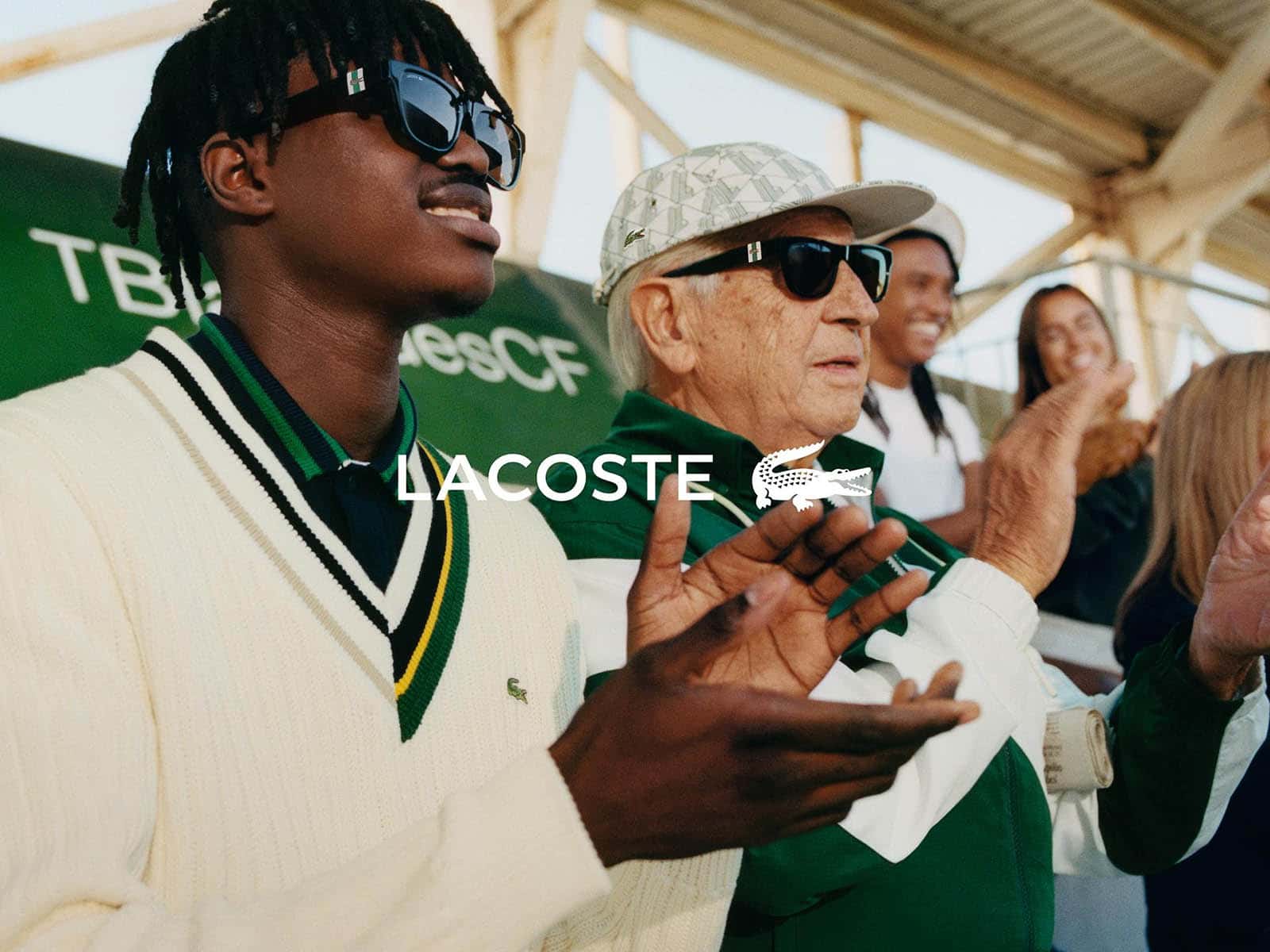 To reinforce the authenticity of these encounters, the protagonists are largely played by an urban casting of people who had never modelled before and took on this role for a day, with spontaneity and freshness.
On a beach, Marga meets Anis, who might be the same age as her grandson, and is surprised that he is wearing the same pink polo shirt as him. A skateboarder wears the same fisherman's cap as a girl, does he wear it over his eyes or upwards? And what can two people in socks and flip-flops say to each other when they pass each other?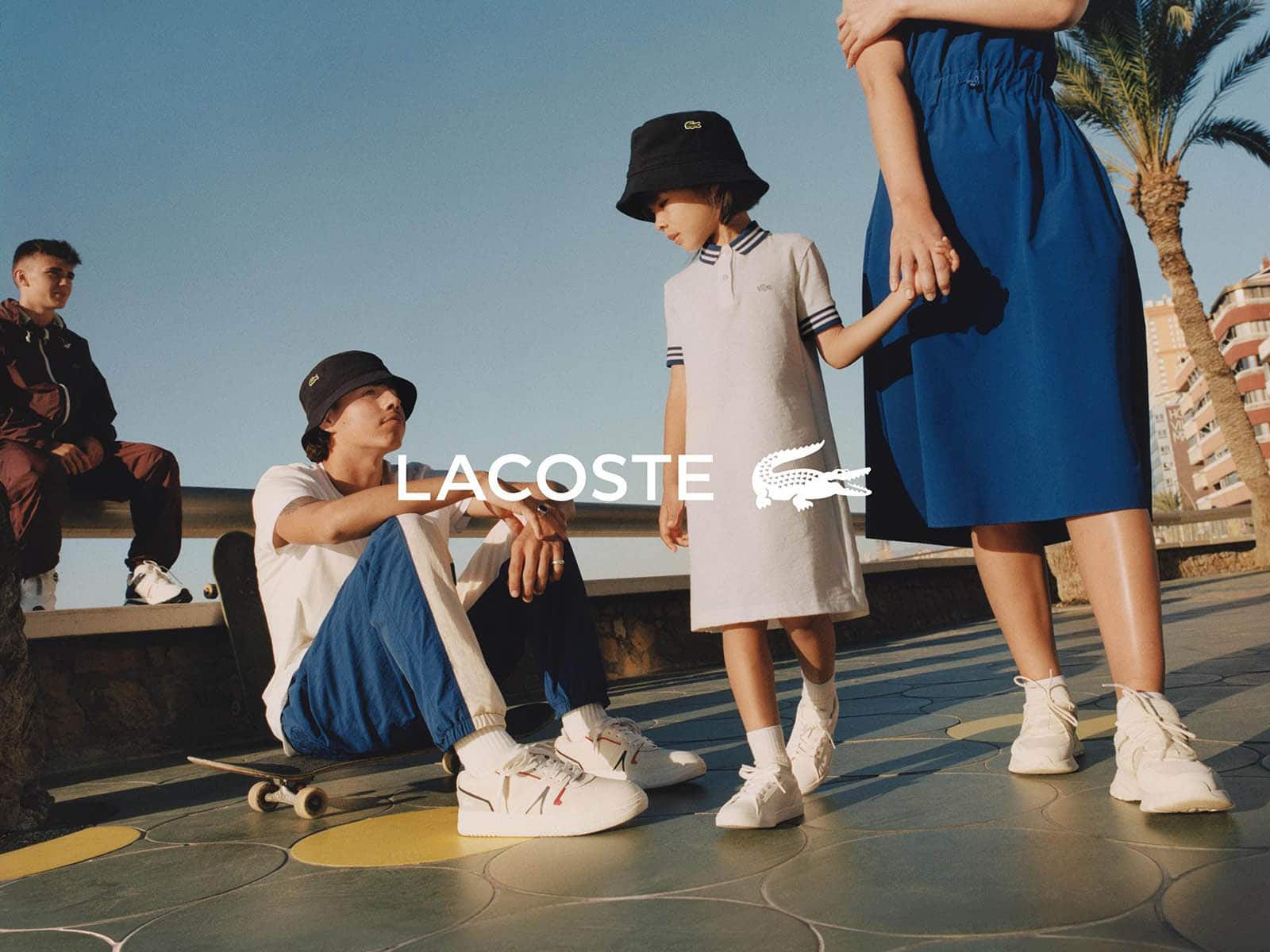 With this campaign, Lacoste, with its iconic pieces as a starting point, sets a new brand tone, fresh and full of spirit. Irish photographer Ronan Gallagher has captured these moments, blending fashion with his documentary style for authentic and spontaneous shots.
In the video, scenes from everyday life are told with humour and light-heartedness by French director Laure Atanasyan and enrich the campaign with the same tone. The music of The Sugarhill Gang – Apache (a mix of instrumental rock, country & western and hip-hop) reinforces this idea of cultural mix. It also accompanies our protagonists in their reunion.
This new campaign from the Lacoste brand presents the power of the crocodile. It unites as much as it allows each person to express their differences. The crocodile is the meeting point that unites us at the crossroads of cultures, generations and styles.
Now… why don't you take a look at it? Why not take a look at the latest Lacoste x Minecraft collaboration?