READ IN: Español
Cali Dewitt delves into the Vault by Vans universe to outline a new collection that projects contemporary fears and questions the uncertainty of the future.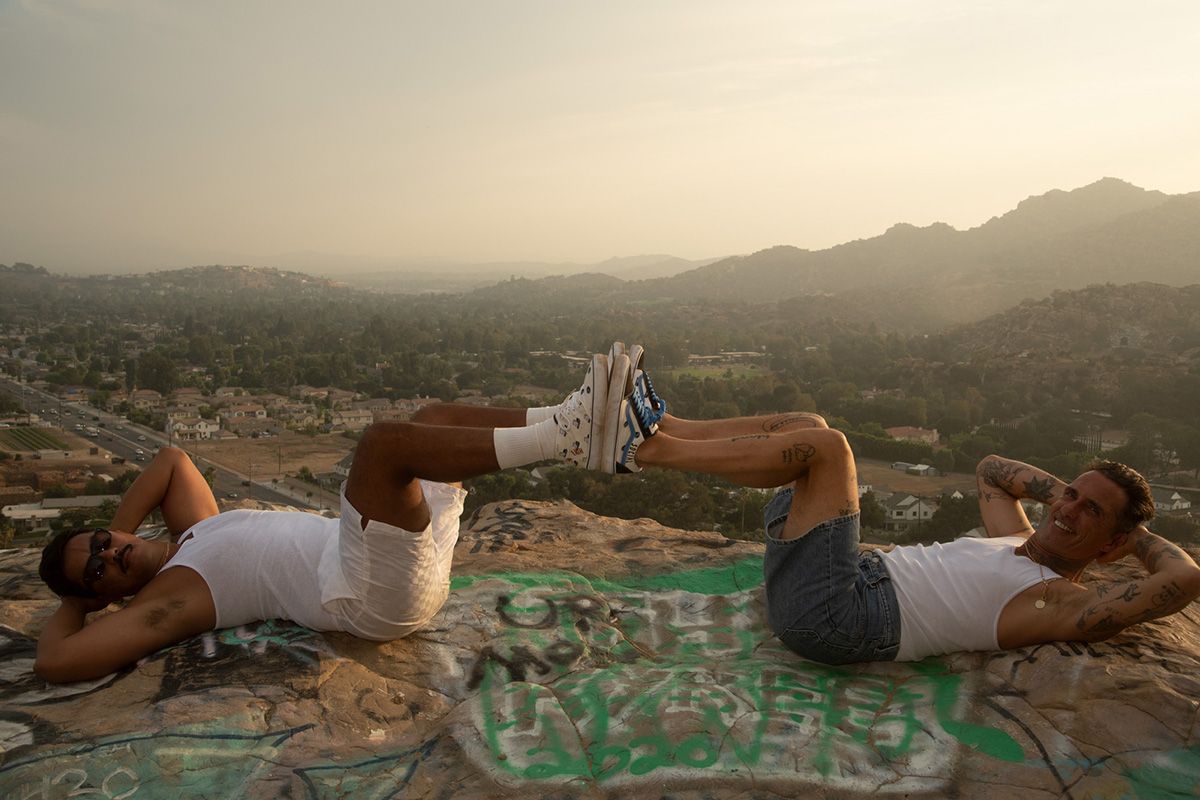 The capsule is sheathed in the original artwork of Dewitt, known not only for his artistic work but also for being Kurt Cobain's childhood caregiver. The seven pieces that make up the capsule convey a variety of cultural concerns through photorealistic graphics and quotes that foreshadow a bleak future.
For those unfamiliar with @caramelbobby's work, it ranges from fanzines, prints, photographs, music videos to textile collections. Through all these media, he builds collages with provocative images from the internet and puns taken from headlines or advertising.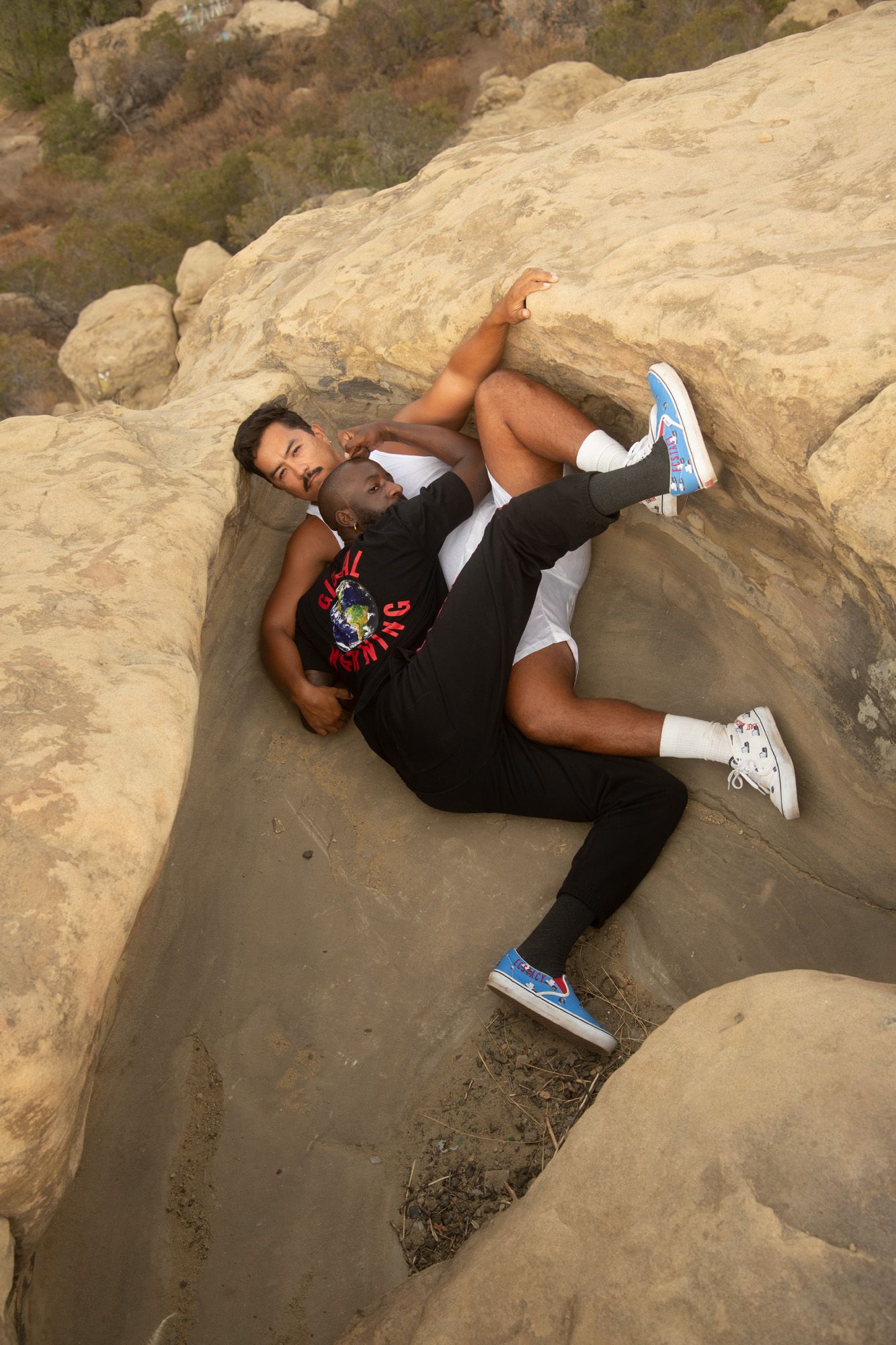 DRAWING THE NEW VAULT
Dewitt imagined the brand's archival silhouettes as blank canvases – a creative approach with which he builds each of his creations. Specifically, for this first Vault by Vans collection, the iconic artist (who we interviewed on this magazine) wanted to evoke the "insufferable, obsessed egos of humanity", capturing the "endless spiral of stupidity, the death of privacy and the funeral for the mystery that lies ahead".
The footwear line includes five silhouettes: the Sk8-HI VLT LX, the Era VLT LX, the Chukka Boot VLT LX, the Old Skool VLT LX and the Classic Slip-On VLT LX. Each is bathed in the darkness of a pattern that combines earth and coffins on premium cotton canvas. They also include a series of explicit embroidered messages to denationalize the notion of uncertainty.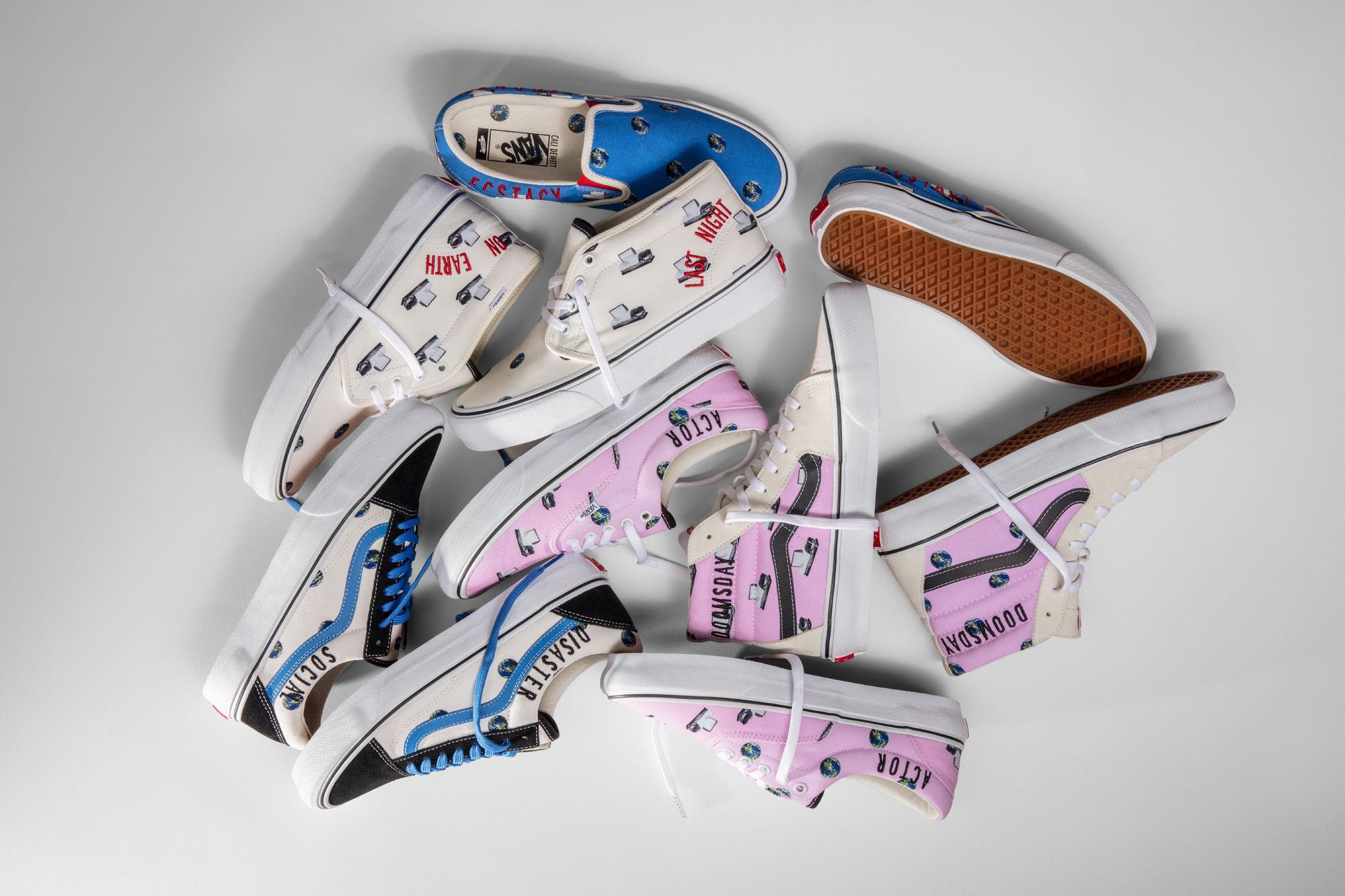 The collection is completed by three textile pieces including a Vault by Vans jumper, a short-sleeved trouser and a jogger that continues to verbalize panic with "GLOBAL WARNING".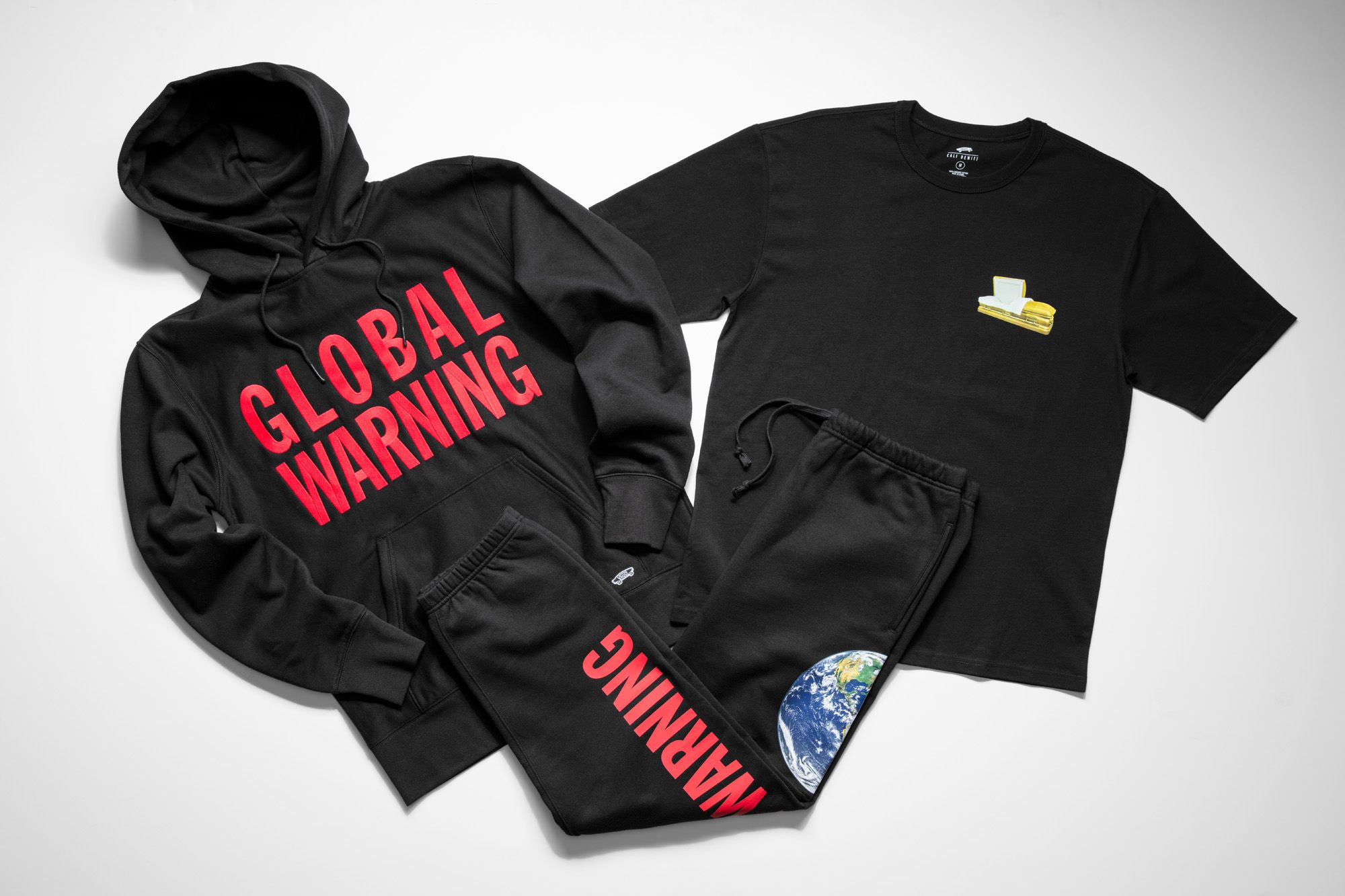 The Vault by Vans x Cali Dewitt collection will be available in select Vault by Vans shops from 23 December.