READ IN: Español
We teamed up with Vans to launch an editorial celebrating diversity, comfort, style, positivity and a return to routine through their new Old Skool Overt CC silhouette.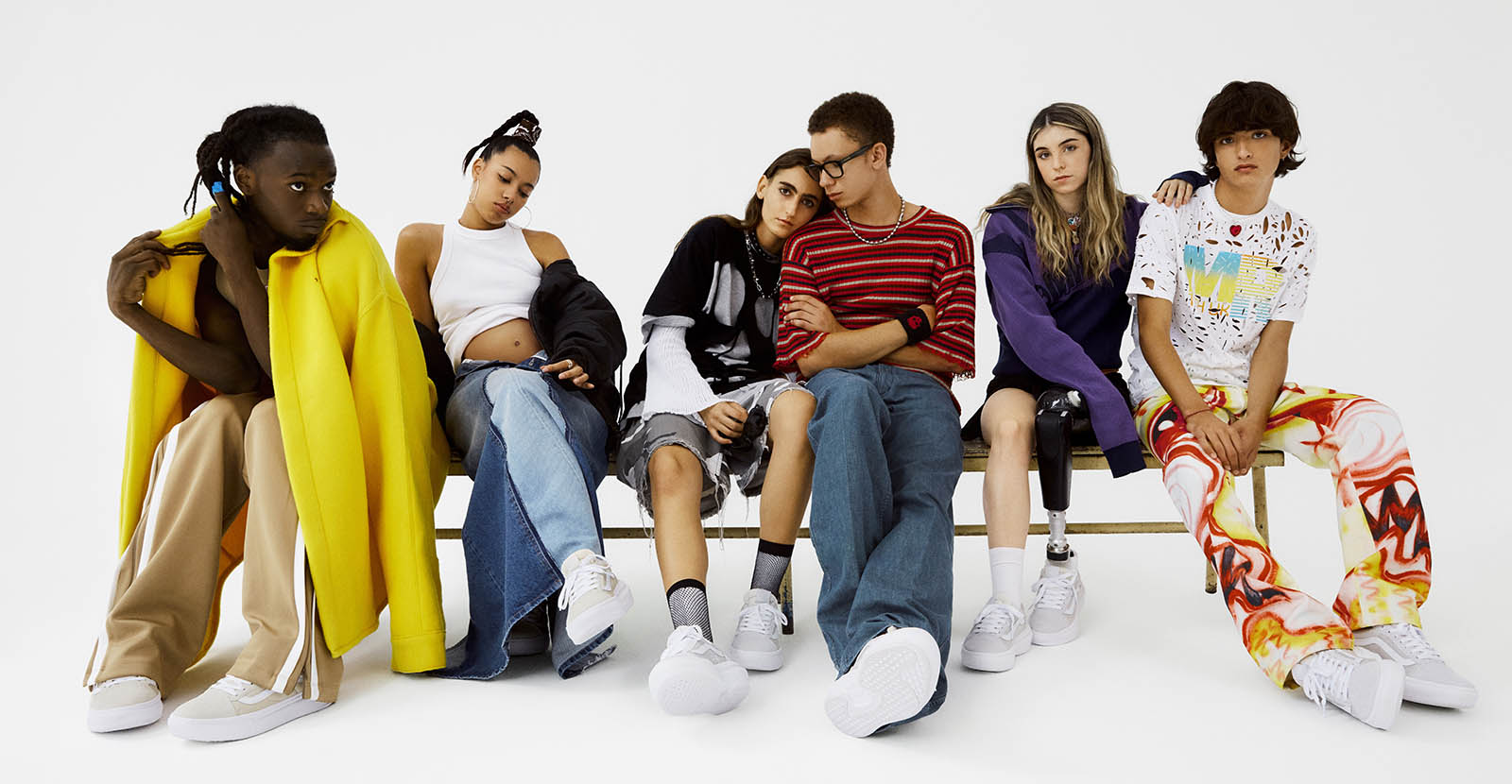 If there's one thing that characterises September, it's the power of renewal. Vans echoes this idea and presents the Old Skool Overt CC trainer, an avant-garde reinterpretation of the concept of comfort. If the Vans Old Skool was already a must-have that had conquered the hearts of several generations since its birth 40 years ago, wait till you see this 2.0 version. Ready, Set, Chill.
These trainers take the 'Comfy from the feet up' concept one step further and transform it into an extension of true self-expression, capable of pushing the boundaries of creativity. Inspired by 80s and 2000s aesthetics, this new model is positioned as the new Gen Z sneaker. It elevates and adds identity to any of your looks this season.
Diversity, realism, creativity, ambition… these are some of the words that define this generation that we wanted to represent through our protagonists Marta, Khini, Yamila, Iñigo, Julio and Juanjo. Since we are talking about reinterpreting codes and adapting them to the present day, we go to the next level with some perfect outfits to start the school year with the best attitude.
CREDITS
Photography: @enanei
Creative Director & Fashion: @gothic__sport
Photo Assistant: @morenoo096
Fashion Assistant: @alfred.vivas⁣⁣⁣⁣⁣
Hair & Make Up: ⁣⁣⁣⁣⁣@miky.valles
Models: @martacasado1 @juanjo_clb @_khini @julioherraiz @milaaa.18 @yourbooyiggy
Video: @golda.es
Special Thanks @yoox