READ IN: Español
Courageous, committed, entrepreneurial, passionate about fashion and founder of the EleVen lifestyle brand; tennis champion Venus Williams embodies all the ambitions of the new fashion-sport silhouette created by Louise Trotter. This wardrobe, imbued with the brand's strong fashion DNA, is part of a desire to respond to new lifestyles by creating versatile garments to suit women's contemporary lives.
British Vogue photographs Venus Williams, the first woman to champion the new vision of fashion and sport, in Jupiter, Florida, which she calls home. "I've been a fan of Lacoste for a long time and have always been inspired by the brand's innovative style, beyond its roots in the world of tennis. Louise Trotter is a visionary and the work she has done as artistic director of the house is innovative, inspired and constantly evolving. I am delighted to be working with her as the face of the new Lacoste silhouette."
The seven-time Grand Slam champion and entrepreneur is arguably one of the most successful and inspirational women in the history of sport. A pioneer throughout her career, Williams has worked tirelessly to help the sport evolve by championing the fight for equal pay and serving as a strong advocate for this cause. Perfectly aligned with the Lacoste brand values, Williams will support the efforts of the Lacoste Foundation; which has been working internationally to promote equal opportunity since 2006.
The new vision created by the brand will soon be represented by an unexpected array of talent celebrating the new direction in the coming months.
"Lacoste celebrates its new silhouette, at the crossroads of fashion and sport. A mix of technical materials, key details and bright colours. These looks are inspired by the roots of our history; contemporary pieces inspired by the movement of the body, just as René Lacoste intended," says Louise Trotter.
The new fashion-sport silhouette
The start of 2022 marks a real creative turn for Lacoste; the wardrobe for this new look is designed as a stylish, sporty and fashionable uniform.
Trench coats, sports bras, dresses, shirts and accessories. The pieces are presented in a colour palette that juxtaposes intense tones (fluorescent green, pale yellow or brick orange) with softer tones (pastel pink, white and ecru). The ensemble is enhanced by contrasting stitching, sports-inspired elements (card pockets on the forearm, drawstrings, heat-sealed fastenings, etc.) and technical materials to ensure optimal freedom of movement.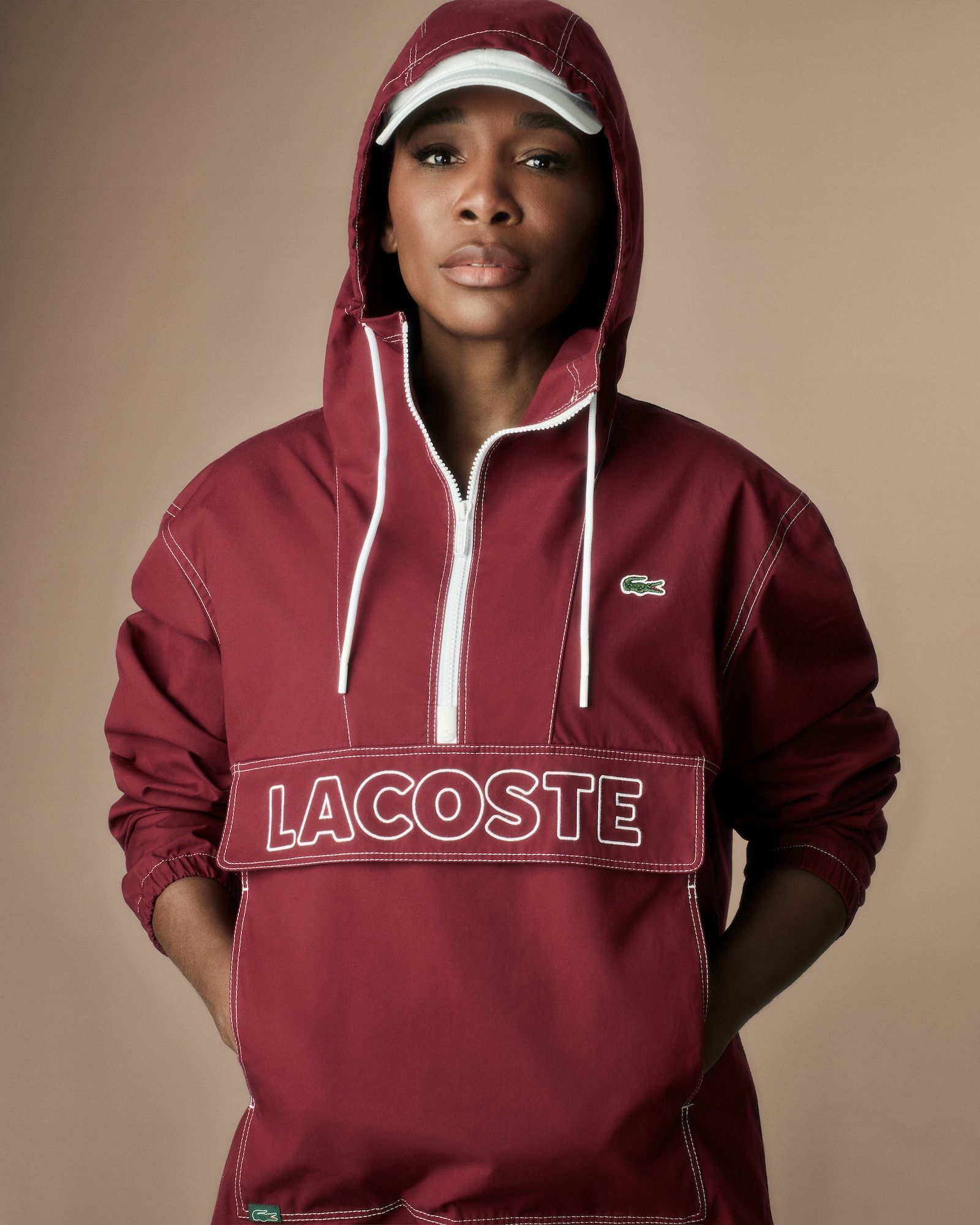 Discover the new Lacoste fashion-sport silhouette, now available on Lacoste.com and in stores.