READ IN: Español
It's been two years since we've been able to enjoy the strength, mystery and magnetism that all Vetements shows exude. Fortunately the wait is over and with it the time has come to celebrate a new era for the brand, as yesterday saw the presentation of Guram Gvasalia's Spring/Summer 23 collection in Paris and the first physical catwalk show since he was appointed creative director.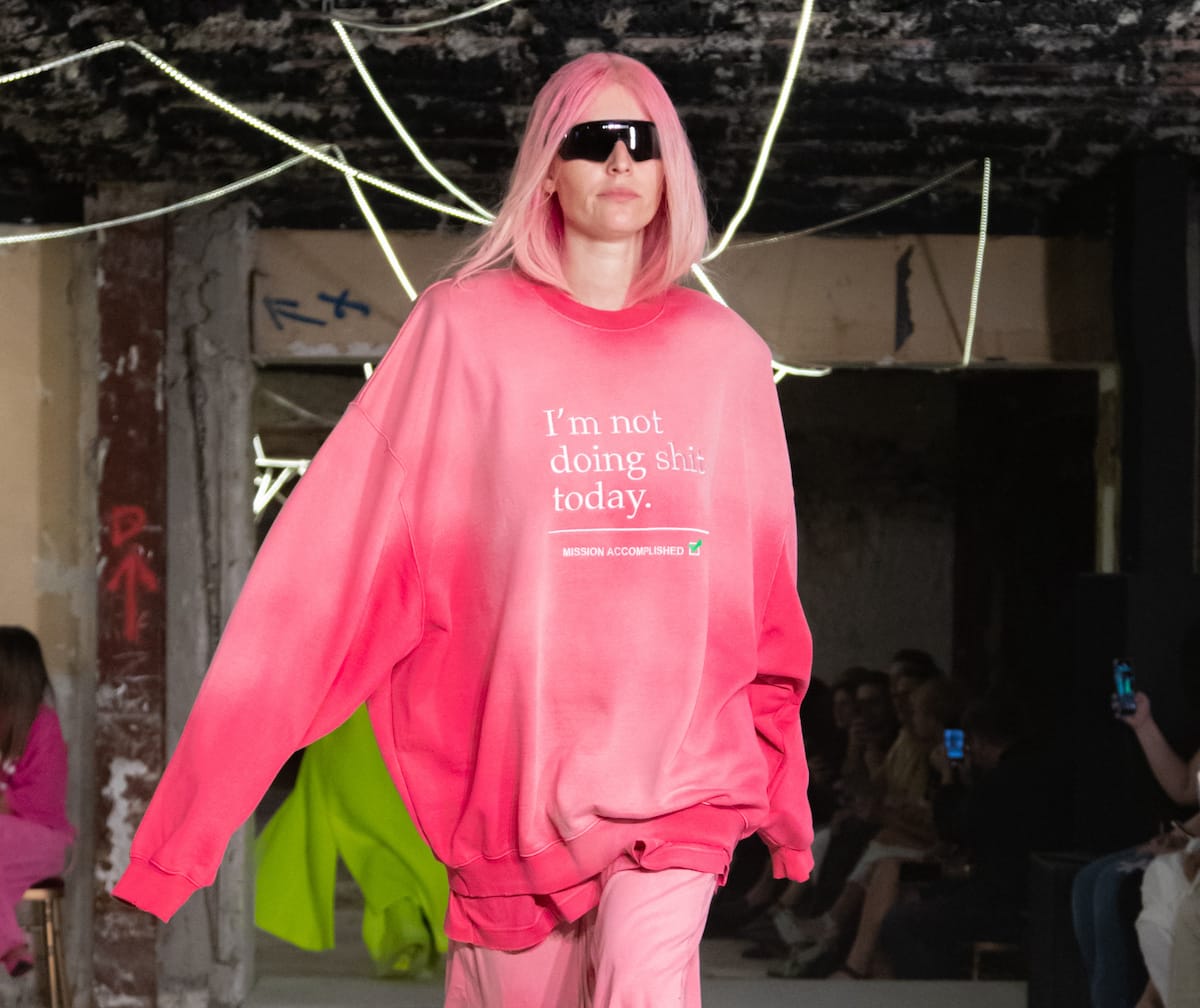 As we say, Guram's proposal – as personal as they come – as he himself has stated, has to do with a summary of his childhood memories, war traumas, hidden desires and a twisted imagination that has led him to where he is now.
Starting with his childhood and his war traumas, we all have or have had a number of objects that have sentimental value. Gvasalia's was a teddy bear, destroyed during the war, which was later replaced by a red gnome reminiscent of the pink and red dress in look number 16. In reference to that time as a child refugee, we can also find checkered prints similar to the cheap bags he picked up and cut up to make his designs and the blankets they were given in the refugee camp to wear as outerwear, as they had nothing to wear. This pattern has been reflected in a number of coats, such as trench coats tied at the waist or poncho coats.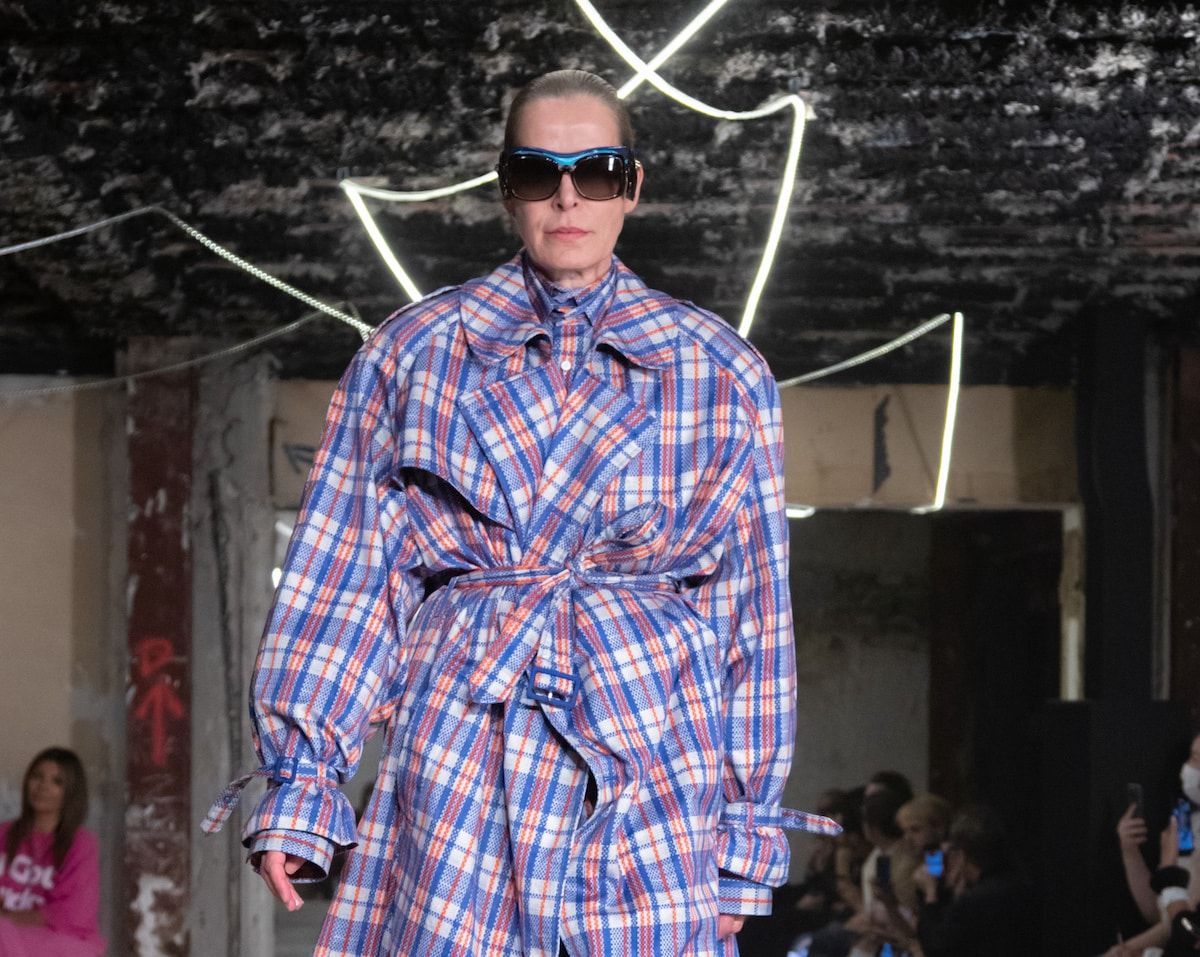 Following on from his childhood, Guram grew up in a very disadvantaged environment, but despite this he wanted to fight for what he believed in and give free rein to his imagination. Designing dresses for Barbies at night, when no one was watching, and watching a programme that offered fashion content for two minutes was something that really helped him develop his skills as a designer.
To this we must add that his mind has always gone further and further since he was a teenager, for while other boys thought of more absurd things, he imagined his classmates with silver hair or wearing elegant evening dresses (some couture) and high heels, because he thought that this was a place far away from war and death.
And what would have been death for us and the fashion world is if Guram Gvasalia had not gone into this and had not fought for his dream since he was a child. His grandmother, with whom he grew up, indirectly helped him design this SS23 collection for Vetements, thanks to the morning suits and floor-length zebra dresses she wore.
It's clear that Vetements is a brand with a lot of background (in terms of inspiration) and that this new phase with Guram Gvasalia at the helm is going to mark a turning point.
Long live Vetements and Guram!